---
IMAGE4SECURITY: THE DEFENDER
By BeMoto
The motorcycle security experts deliver this new garage stopper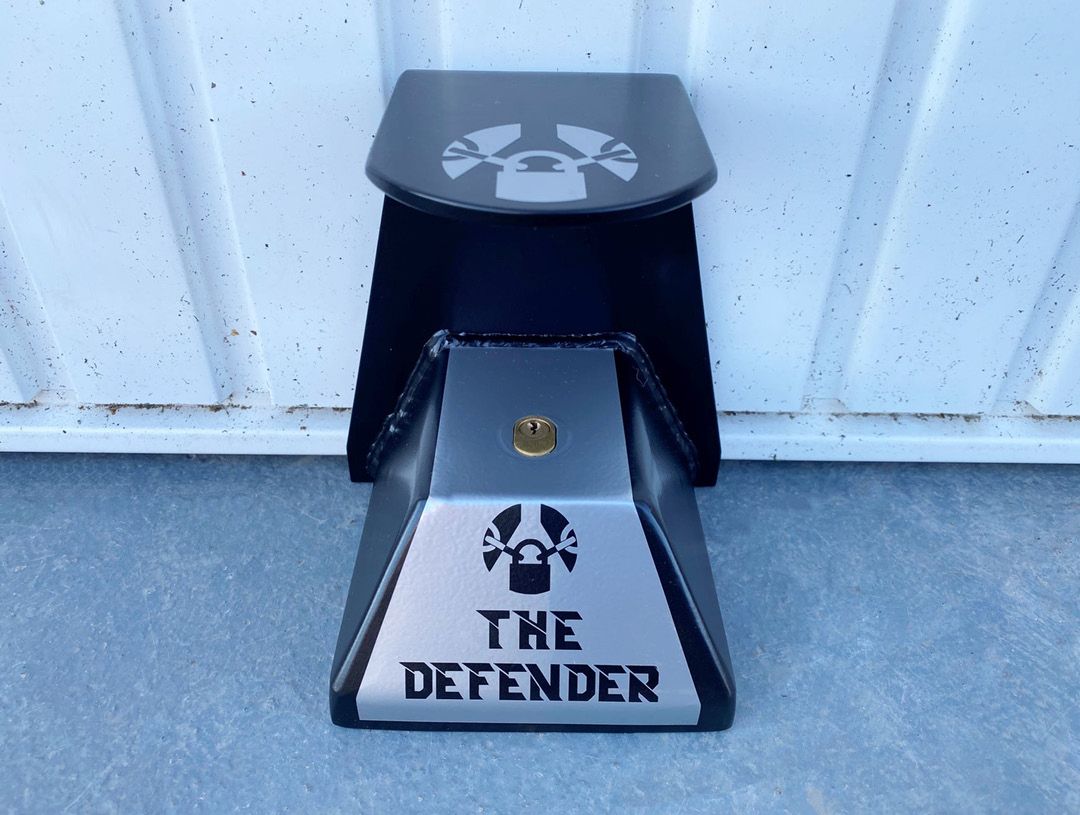 IMAGE4SECURITY - THE DEFENDER
Image4Security may sound like an early nineties dance group, but they make incredible products to help secure your motorcycle and garage. We've previously gone into detail about the Guardsman that we use to protect one our multibike garages, but also are chosen by MotoBob, LambChopsRides, The Missenden Flyer and RichyVida.

The Defender sits on the outside of a garage door stopping any potential thieves from peeling back and opening an up and over garage door.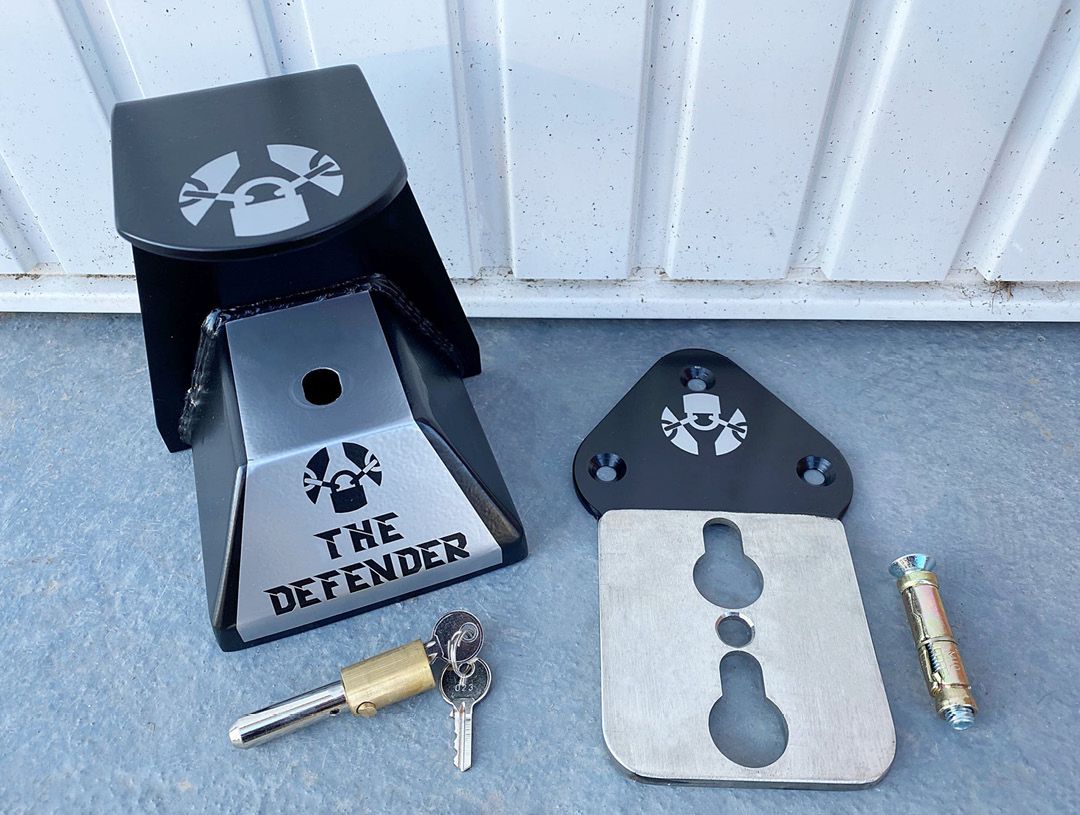 The floor plate sits just 0.9 cm from the floor leaving no bulky trip hazards. It is secured into the floor using three M8 bolted sleeve anchors. The Defender itself slides and locks into position using two bayonet style fittings on the underside of the Defender. Once in place our bullet lock prevents the Defender from being removed, locking it into position. The lock and housing are fully protected internally of the Defender making it incredibly grinder resistant.

The rear cowl is fully welded and sits flat up against the garage door, preventing it from being opened. The top plate covers the bullet lock preventing attack by a drill on the bullet lock and also acts as a large handle to move the defender easily into position. The Defender can be locked and unlocked in a matter of seconds.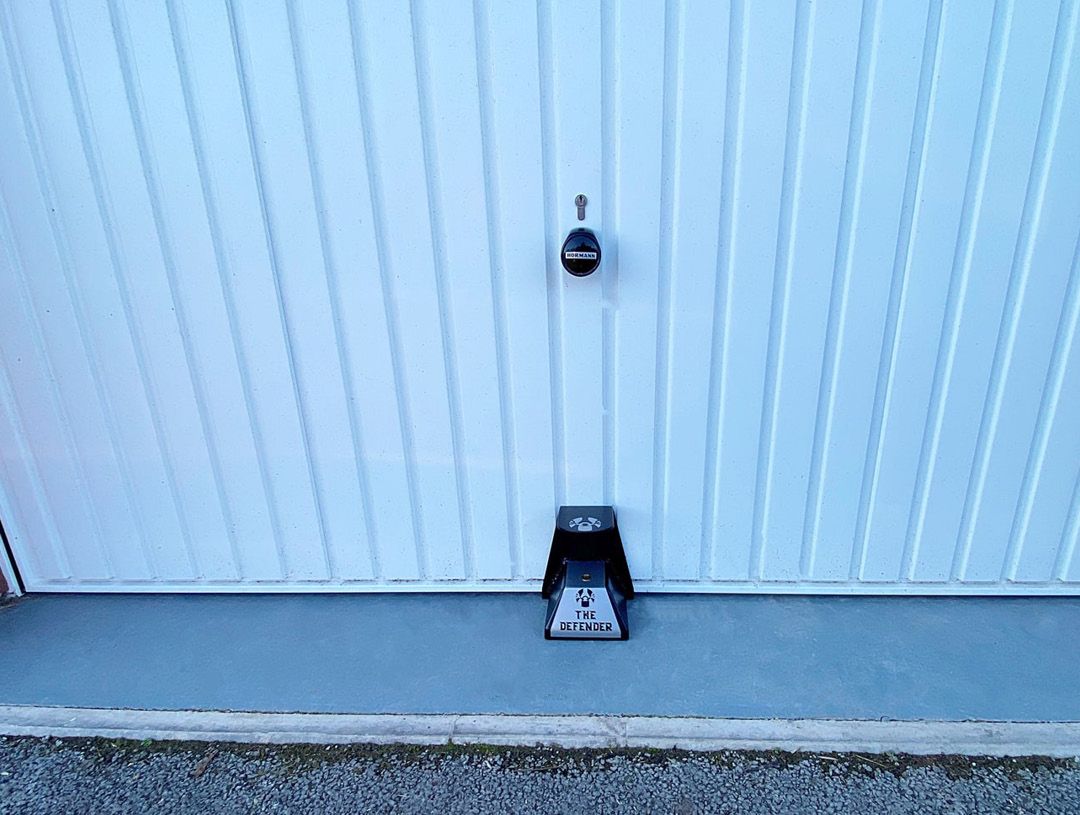 The Defender is fully powder coated and floor base plate is made from stainless steel to withstand the elements. The Defender has been designed and is manufactured here in the UK and comes with a 10 year guarantee.
ALREADY OWN A GUARDSMAN GARAGE SECURITY BARRIER?
If you own a Guardsman garage security barrier already, or you plan to purchase one in the future, Image4Security can use the same key to operate both the Defender and Guardsman garage security barrier.
Reduce the stress and have a security system operated on a single key.
Visit the Image4Security website here.
IMAGE4SECURITY DEFENDER KEY FEATURES:
• 10 year guarantee
• UK design and manufacture
• Black powder coat finish with stainless steel floor plate
• Quick install
• Simple and easy to use
• Grinder resistant
• £119.99


IMAGE4SECURITY DEFENDER WEIGHT AND DIMENSIONS:
4KG
Height: 188mm
Width: 164mm
Depth: 125mm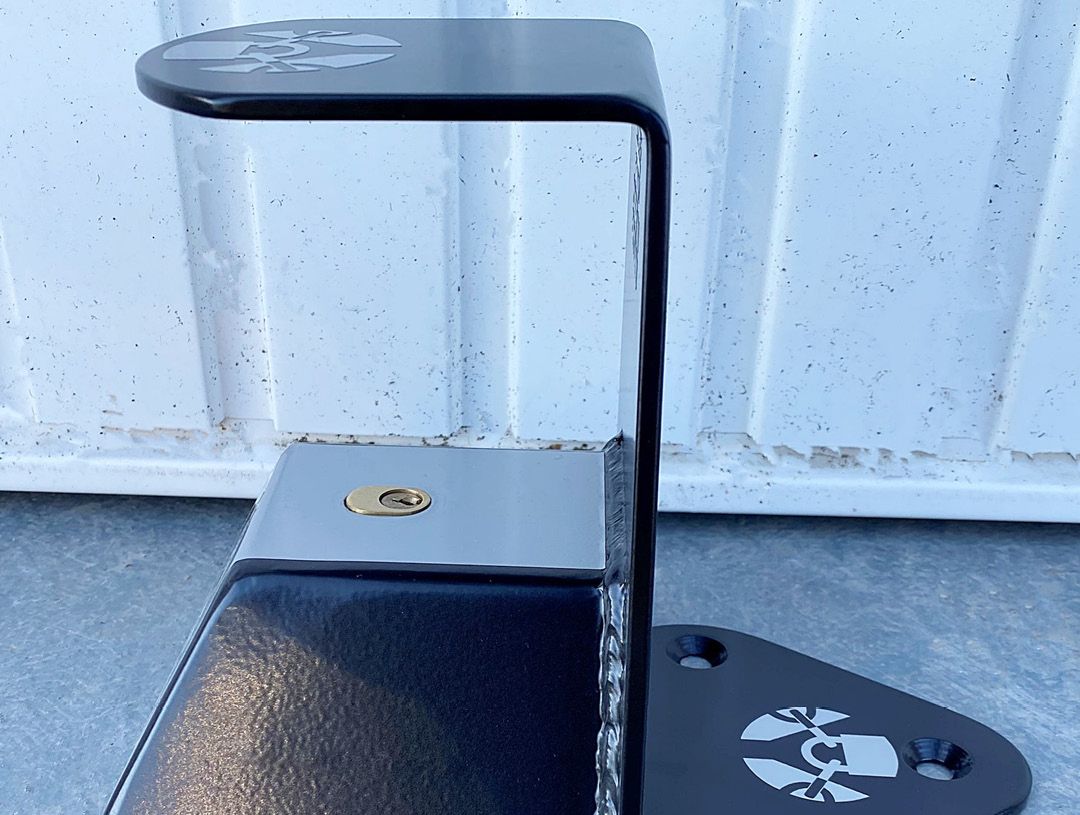 ---