---
Kawasaki GPZ1000R Concept
By Kar Lee
Exclusive rendering for BeMoto by Kardesign

---


---
GREAT BALLS OF FIRE! Could Kawasaki be bringing the GPZ900R back?

In December 2019, whether by design or by accident, Kawasaki fueled rumours of a possible return of the iconic GPZ900R brand when the official Kawasaki YouTube channel uploaded a timeline video featuring a different side-on image of a GPZ model to represent every year of its impressive 20-year production run from 1984 to 2003.
The mystery being, there was no caption to go with the video, seemingly no purpose to showing the video at the time as there wasn't an anniversary either. Some suspected that the purpose of the video was to mark the imminent arrival of the new Top Gun: Maverick movie, initially due as a summer 2020 release but now released in May 2022 due to the Coronavirus pandemic. As we all remember Tom Cruise rode a GPZ900R (read our future classic guide on it here) in the original 1985 movie, it's arguably the coolest moment in his Hollywood career.
---
Needless to say internet chatter on a possible revisit of one of the greatest and most successful big sportsbikes of the modern era ran rampant with many media sites getting understandably excited at the prospect of a new GPZ. But were they right to fire up the rumour mill or were they jumping the, er, gun?
With Kawasaki enjoying healthy sales and a warm reception for its Z900RS reboot of the 1970s Z1 and Suzuki also trying to get into the game with their 21st century Katana, it's not beyond the realms of possibility that there could be a new take of the classic GPZ on the cards, possibly using the Z900/Z900RS powerplant as a starting point – and it's certainly a peachy engine that would deliver in the power and characteristics front.
However… not that it doesn't make us go a little giddy at the prospect, the other donor engine in the Kawasaki range that would definitely leave us dribbling with desire would be the supercharged H2 lump as used in the H2 and H2R sportsbikes, the H2SX supertourer and of course the ZH2 naked. Just think about that for a moment… a supercharged H2 wearing GPZ clothes. Oh hell yes. We like that idea. A lot. As Tom Cruise has upgraded his ride to a H2R in the latest movie we think he'd go along with that too.
If you're wondering what it might possibly look like, wonder no more as we've taken a best guess with our digital rendering.
As always, let us know what you think.
---
In a parallel world, this bikes exists...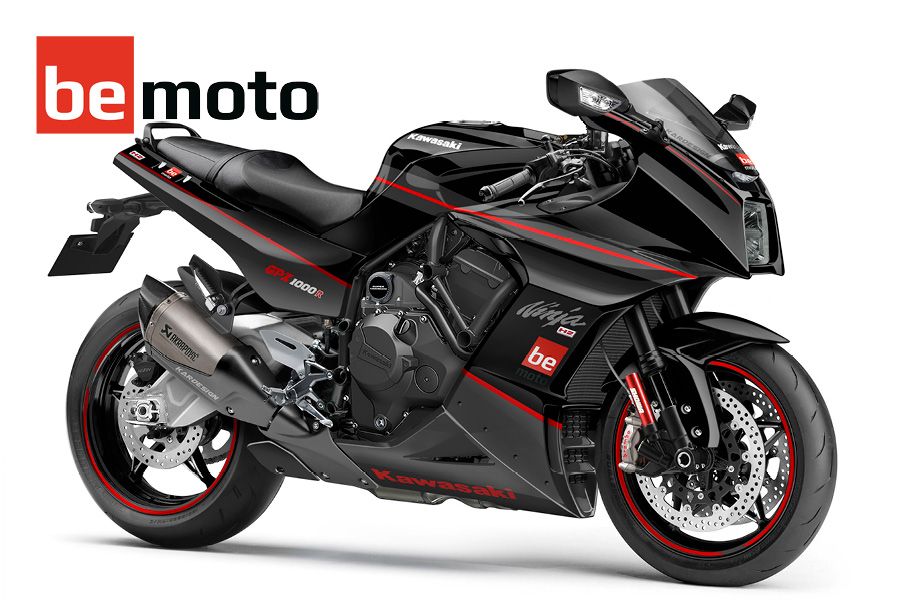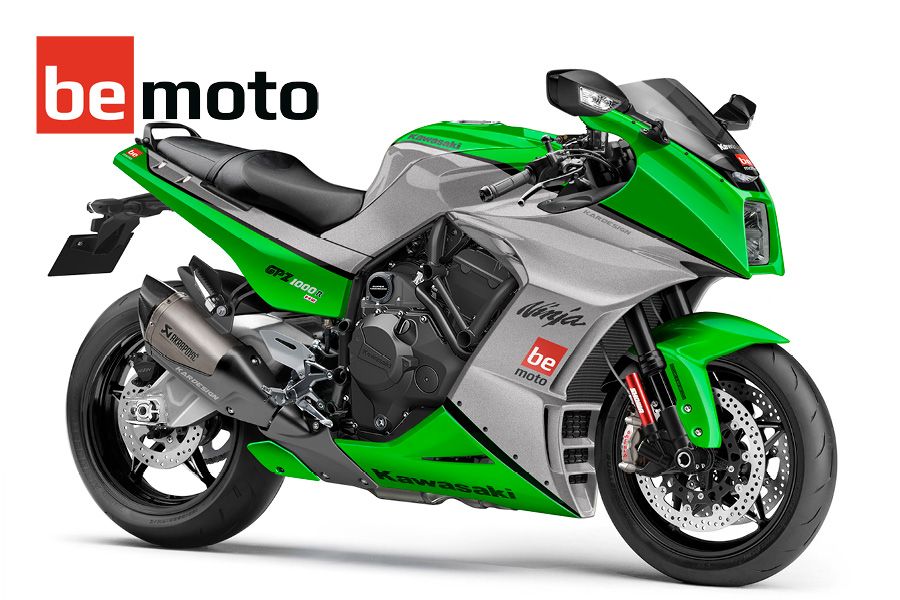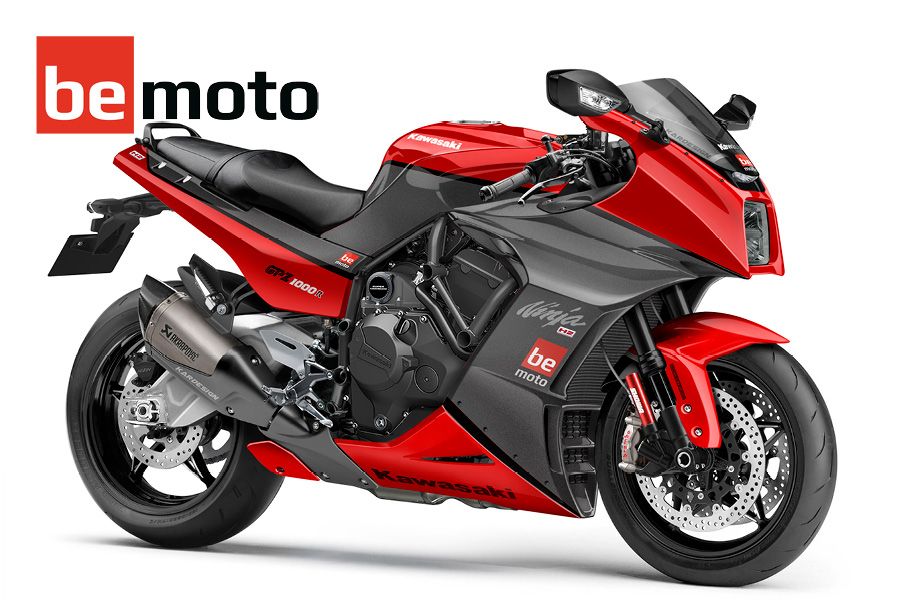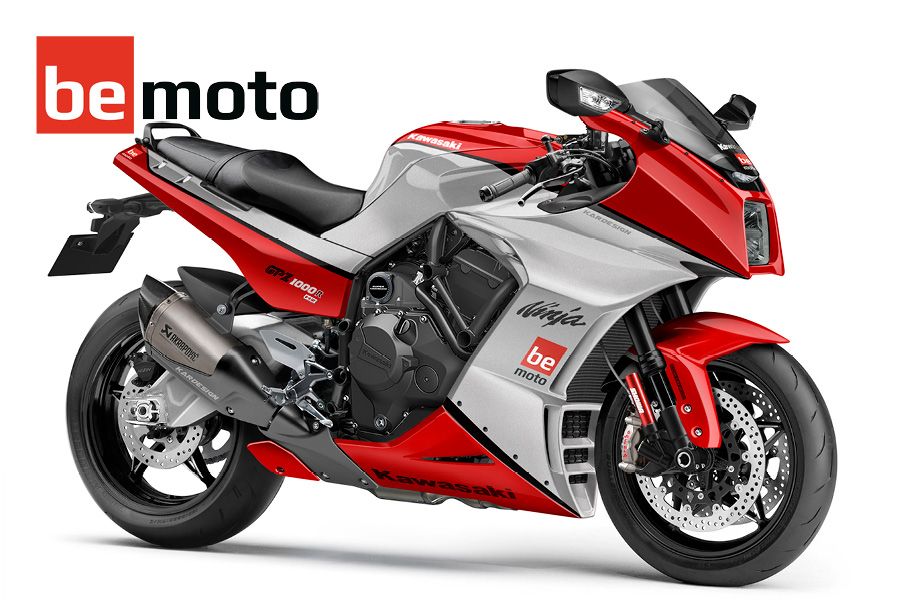 Call BeMoto on 01733 907000 to discuss your Kawasaki Bike Insurance needs including modified and multi-bike insurance.
---