Motorbike Insurance
Top quality 'Titanium Cover' for standard, modified and custom bikes and trikes, true classics and 'Modern Classics' with multi-bike policies for all your motorcycles.
Fire & Theft insurance for SORN motorbikes and off-road bikes (track and dirt) in the garage & 'In Transit' - even without a V5.
Trackday bike damage (UK & Europe). Travel and Repatriation insurance. Race Van Insurance.
GAP insurance options for new and used bikes.
And... NO FEES TO MAKE POLICY CHANGES!!!
BeMoto is proud to sponsor Davey Todd at the prestigious Isle of Man TT 2023 - Check out the race schedule and find how to watch on TV here.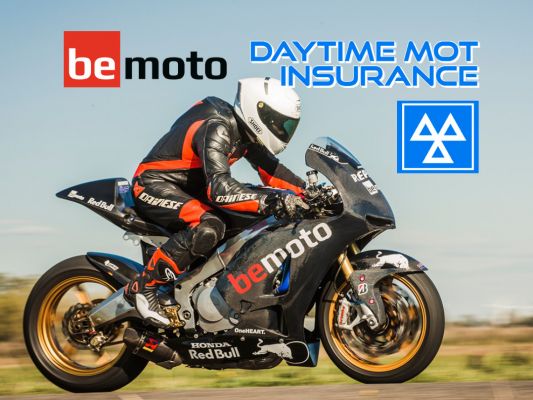 We often see people on forums and Facebook groups debating the existence of the fabled 'Daytime MoT' or 'Daylight MoT'… But does it exist, and if so what is it?