---
2023 Yamaha R1 GYTR
By BeMoto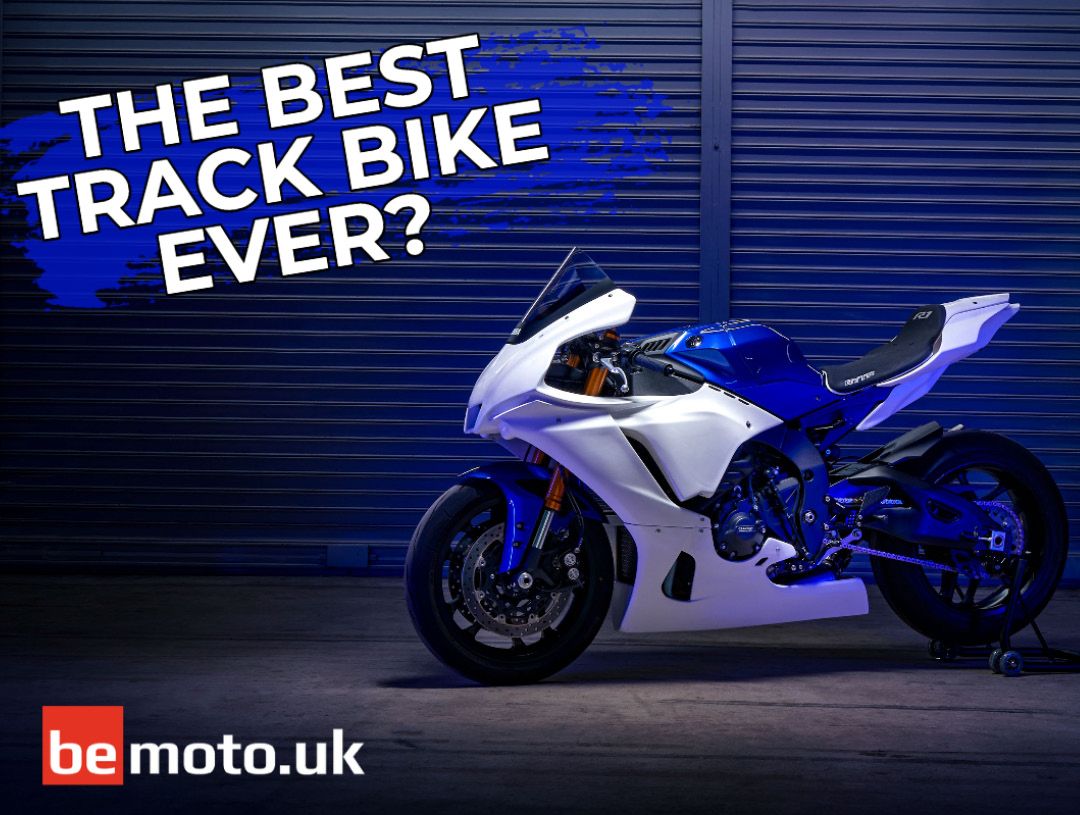 ---
BeMoto track day insurance takes a closer look at the 2023 Yamaha R1 GYTR designed specifically for race track use and not on the road. Is this the ultimate track bike?
Check out BeMoto's Track Insurance Products, including Track Day Damage, Track Bike Theft and Race Van Insurance.

What is the Yamaha R1 GYTR 2023?

The Yamaha R1 is a proven race bike, winning championships and races at the pinnacle of production bike racing, WorldSBK and national series around the world. Its unique, responsive CP4 engineers linear torque with an excellent feel, while its distinctive chassis provides unrivalled handling, further enhanced by the KYB 43mm front forks. The IMU electronics package, ride-by-wire throttle, Brake Control and Engine Brake Management further amplifies the smooth riding experience.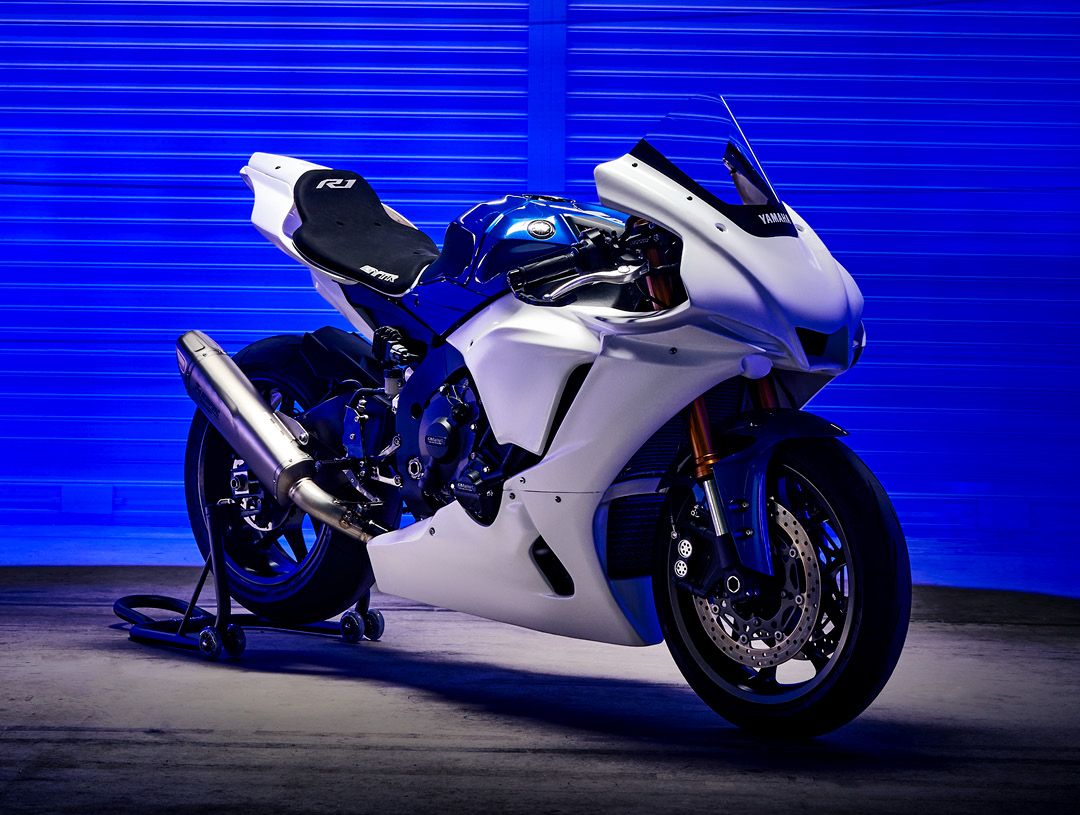 ---
Like the R6 GYTR, the new 2023 R1 GYTR is made for racing. Designed for customers who are looking for performance and quality, the R1 GYTR is prepared specially for track usage (not homologated for road usage). Built to be faster and more precise than ever, the R1 GYTR is the ultimate canvas to tailor your own superbike machine. Designed to offer an efficient package to track-day riders and racers, it comes only with necessary parts for the track and equipped with over 25 carefully selected GYTR parts and an Akrapovic exhaust and link-pipe system.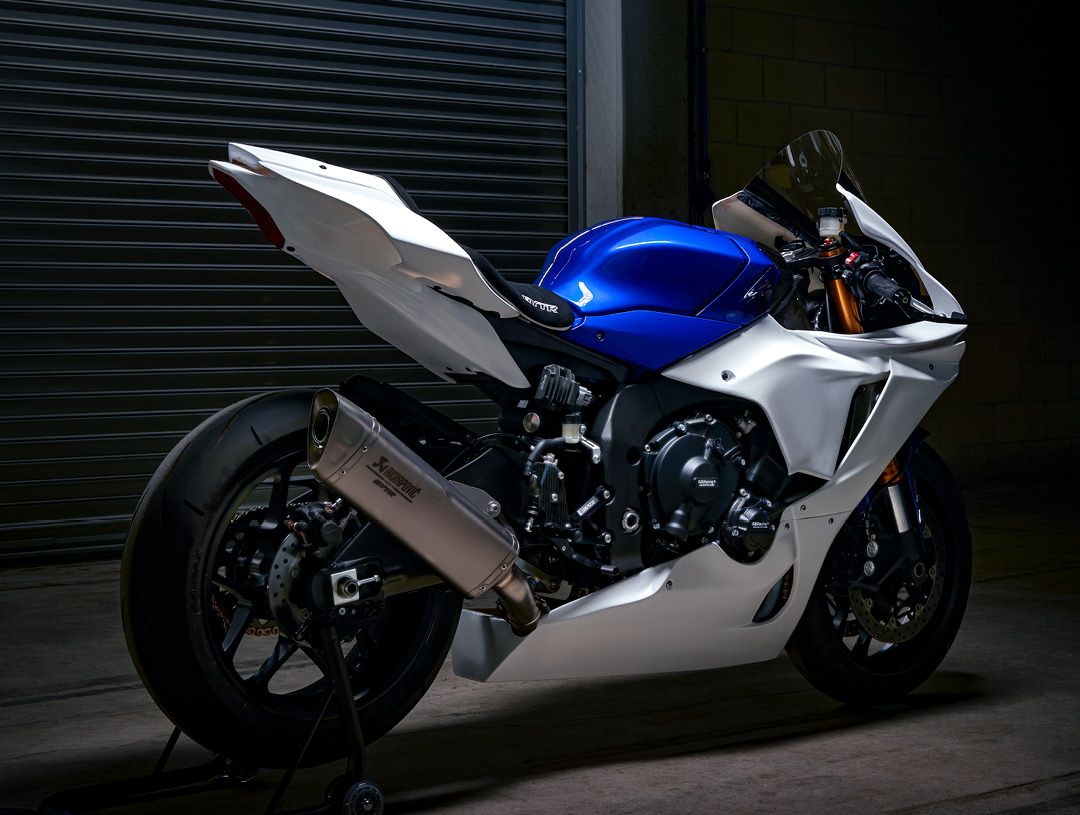 ---
Further benefits for riders include an improved power output and rideability, making it the perfect race bike for all levels of ability, with the performance refined across the rev range. The wide variety of options to adjust the ECU makes it easier to ride at your limit, boasting optimised gearing and agility thanks to a range of lightweight parts. In line with FIM Stock 1000 regulations, the R1 GYTR offers improved braking and aerodynamics with the ideal riding position to get the most from your experience. It is fully keyless and comes with a rear stand for greater convenience.

---
Yamaha GYTR 2023 Price
Yamaha aren't exactly forward at these prices but you can imagine it won't one come in for less than £35,000 based upon previous special edition GYTR R1s. And you have to bear in mind the basic (in comparison) R1 World GP 60th Anniversary costs from £18,700 in UK dealers.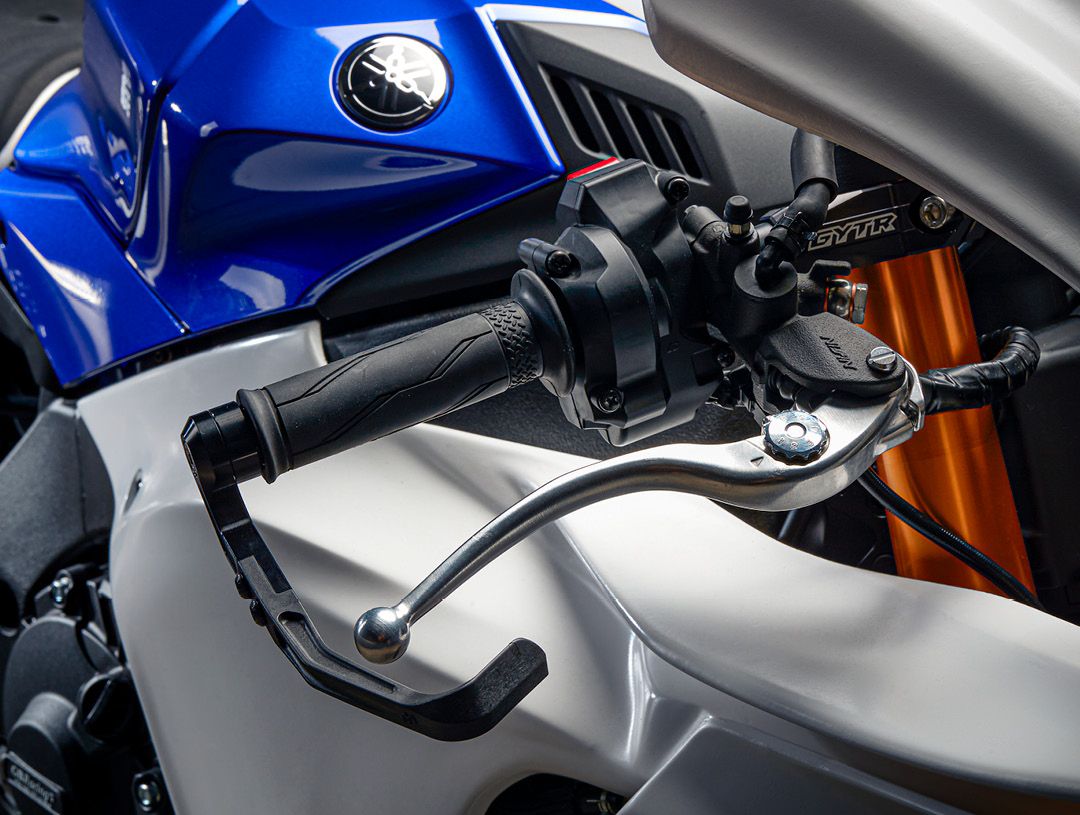 ---
Yamaha GYTR 2023 Availability
There are 17 GYTR PRO SHOPS today across Europe, aiming to expand to 25 within the coming months, and they are all connected to Racing programmes and delivering tailor made solutions for customers' R1, R6, R7 and R3 bikes. From December 2022, those GYTR PRO SHOPS will be the only place to get the new 2023 R1 GYTR.So ask your local Yamaha dealer if they are one (R1, get it?)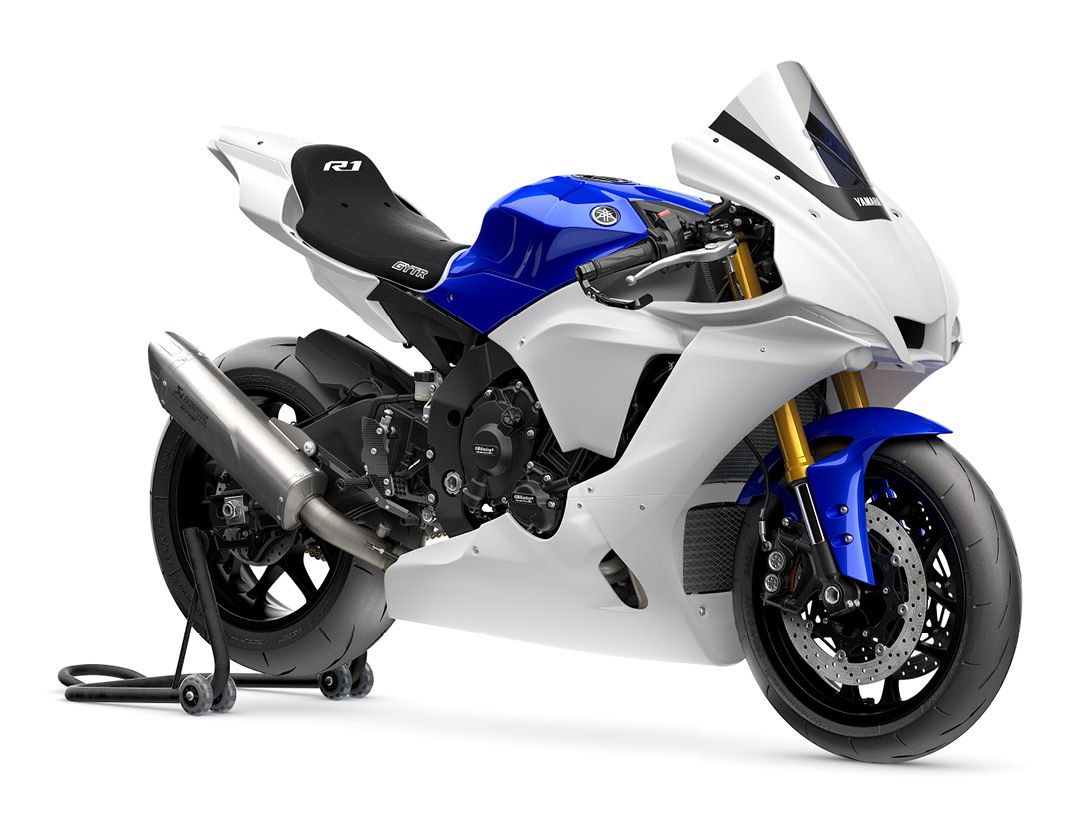 ---
Yamaha GYTR 2023 Colours
Does it really matter? But the fairing and seat unit are white and just waiting for some 'Noise Test Passed' stickers and some stray GoPro mounts.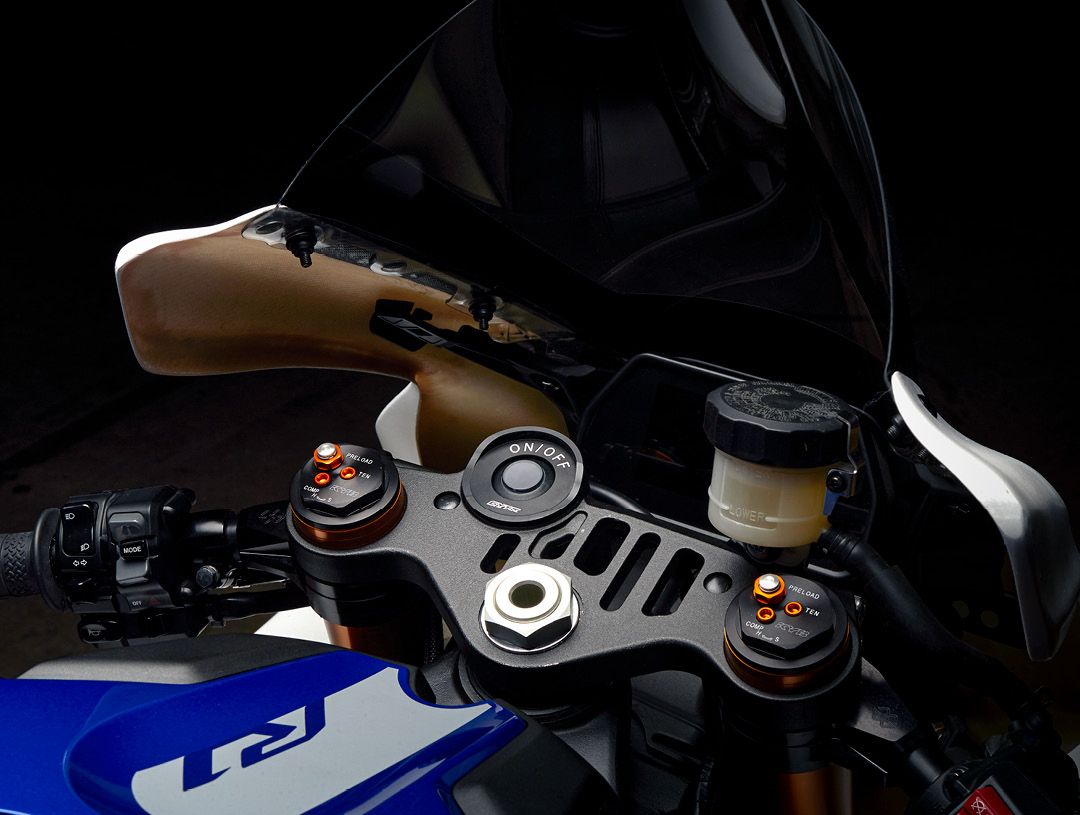 ---
R1 GYTR Specification & Technical Highlights
ENGINE
Akrapovic Race muffler and mid-pipe system
AIS plug set
Engine cover set
ELECTRONICS
GYTR ECU
Wiring harness
PC interface cable
GYTR ABS Emulator
GYTR On/O Switch
DRIVE SYSTEM
15/42T 520 sprockets
GYTR R-Series 520 racing chain
CHASSIS
Bridgestone R11 tires
• GYTR Racing Fuel Cap
GYTR Stainless Steel Brake Line Set
Calipers with GYTR steel piston kit
Brembo Z04 brake pads
Race handlebars
Steering stoppers
Shark Fin Rear Sprocket Guard
Billet Front Brake Lever Guard
Race Rear Set with reverse shifting option
Rear stand hooks
R-Series Racing Rear Stand
BODYWORK
Complete Race Cowling Kit in primer white
Racing screen
GYTR Race seat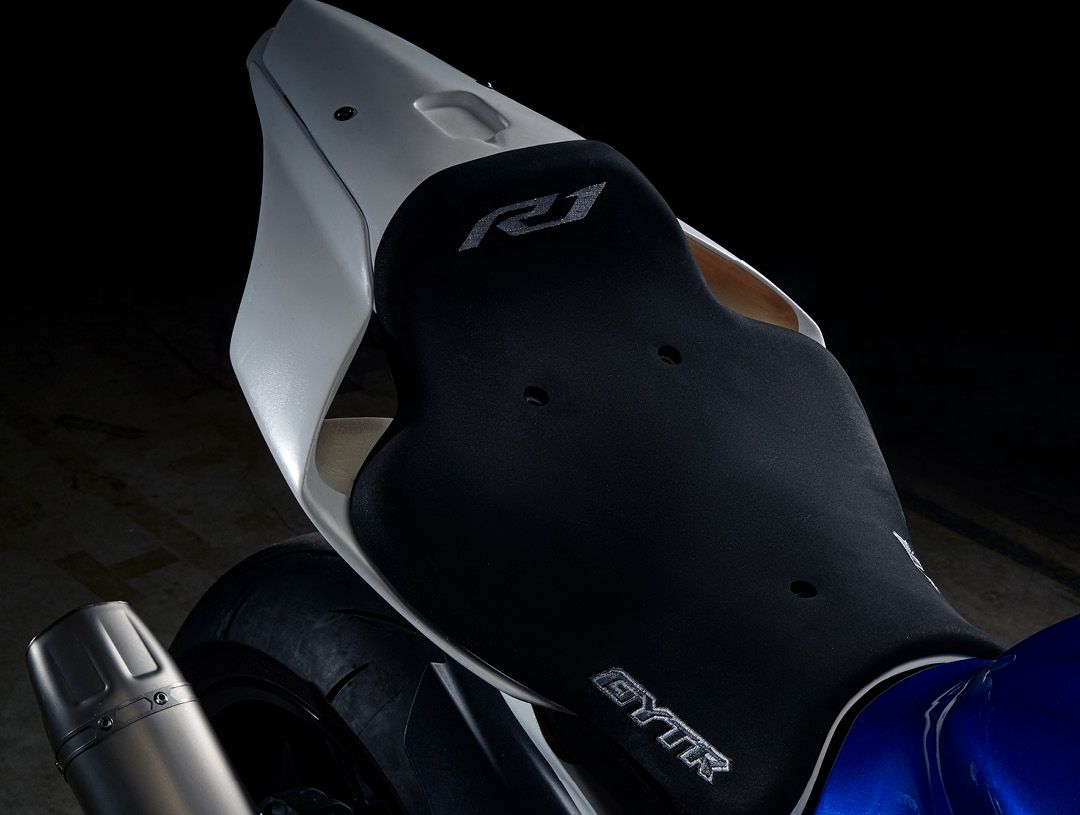 ---