---
Dream Rides: Honda RC30 VFR750R
By BeMoto

If you wanted to own a bike that you would never tire of looking at, listening to, riding, and not losing any money on, it would be a Honda RC30.
A mixture of the exotic, unobtanium RVF750 race bike and the humble (but hugely capable) VFR750 sports tourer, the RC30 offered riders intoxicating, linear power in a race-derived chassis (right down to the endurance-style quick-release fork bottoms) in an affordable package.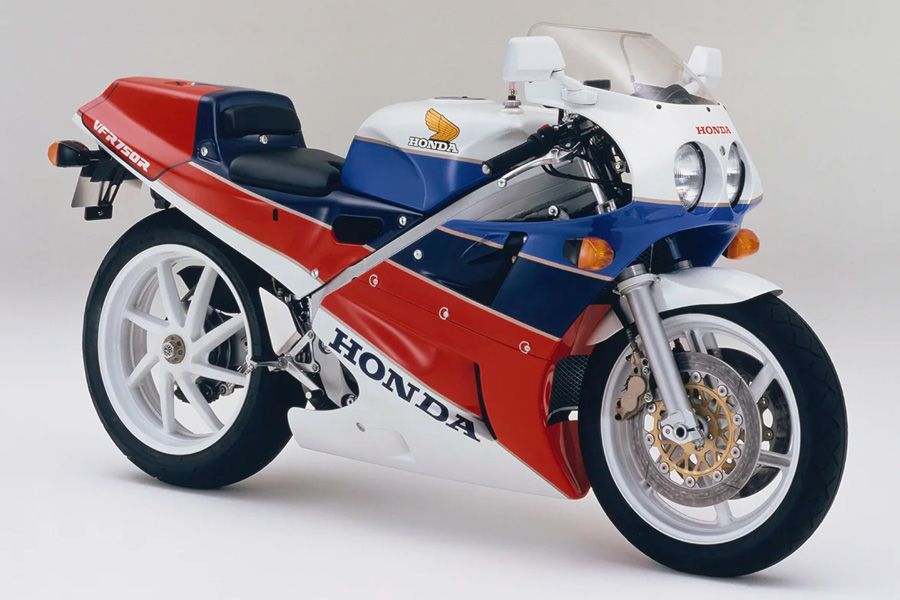 Well, we say affordable. It was a lot less expensive than the Yamaha-engine Bimota YB4 that had scooped the 1987 Formula-One motorcycle title. The RC30's 1988 £8,000 asking price equates to almost £21k today (according to The Bank of England. Compared to a Panigale V4, it doesn't seem so bad. But examples of the Honda are fetching a lot more - pay between £30-40k for a good one.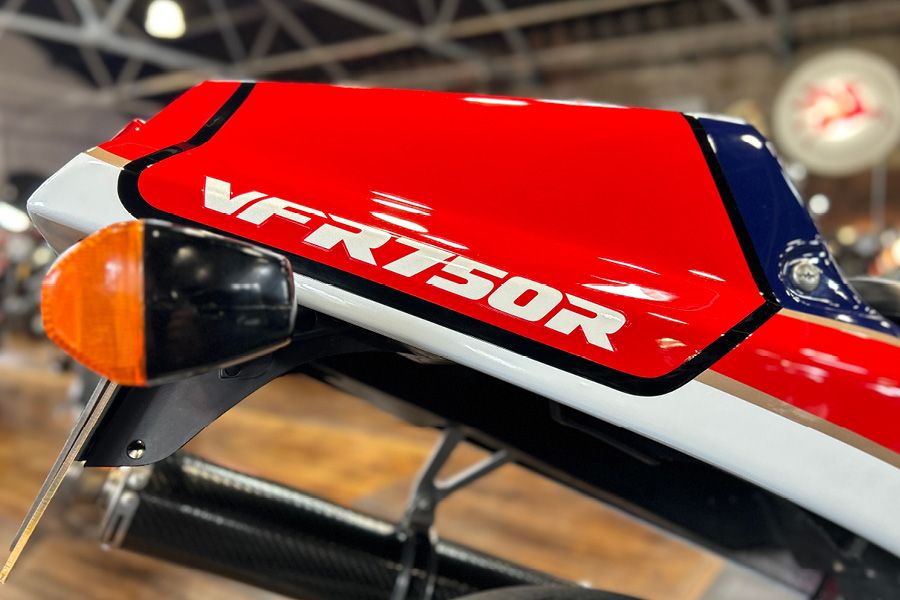 So what made the RC30 so special? It's the result of what happens when you let engineers (read why Honda loves the V4) really flex their muscles at a time when that mattered to build a machine loosely based on being a road bike to win a new production-based world championship. And it did, the RC30 with 'Flying' Fred Merkel was the winner of the first two World Superbike championships…
Under the aluminium tank is THAT engine. When sports touring gets the FULL HRC treatment. The 748cc, 90-degree V-four with gear driven cams makes such a distinctive noise and just surges forward to the titanium rods are helping it spin to the 12,500 red line… Linear, deceptively fast and utterly addictive.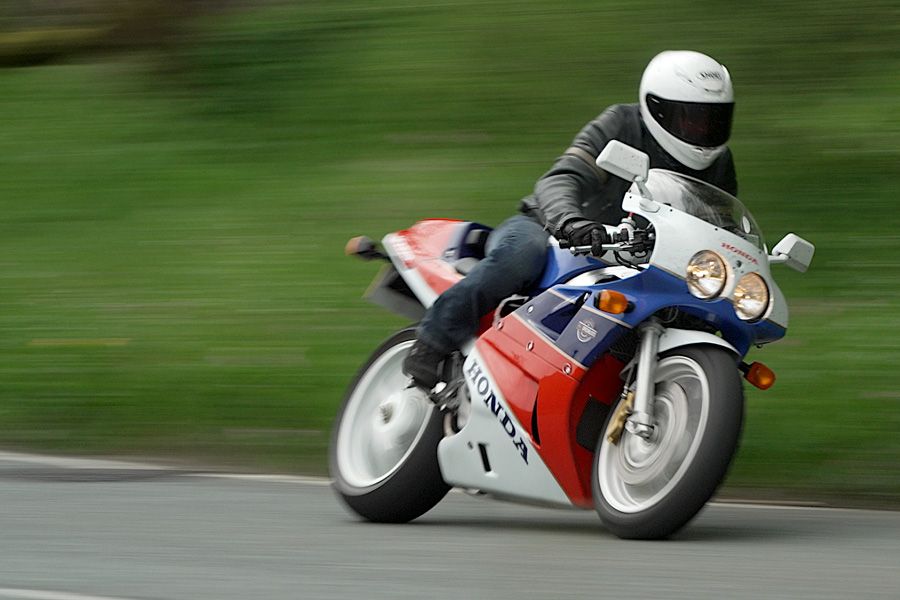 Then there's that Elf-inspired single-sided swingarm (endurance inspired from the RVF750 it shared its chassis dimensions from), the slipper clutch (first on a production bike, we believe), twin curved aluminium radiators, 43mm Showa forks, 310mm floating front discs bitten by Nissin 4-piston calipers. The 18-inch rear wheel was - even back then - was long in the tooth and a pain in the bum for those who want to really ride an RC30 today. But, small details…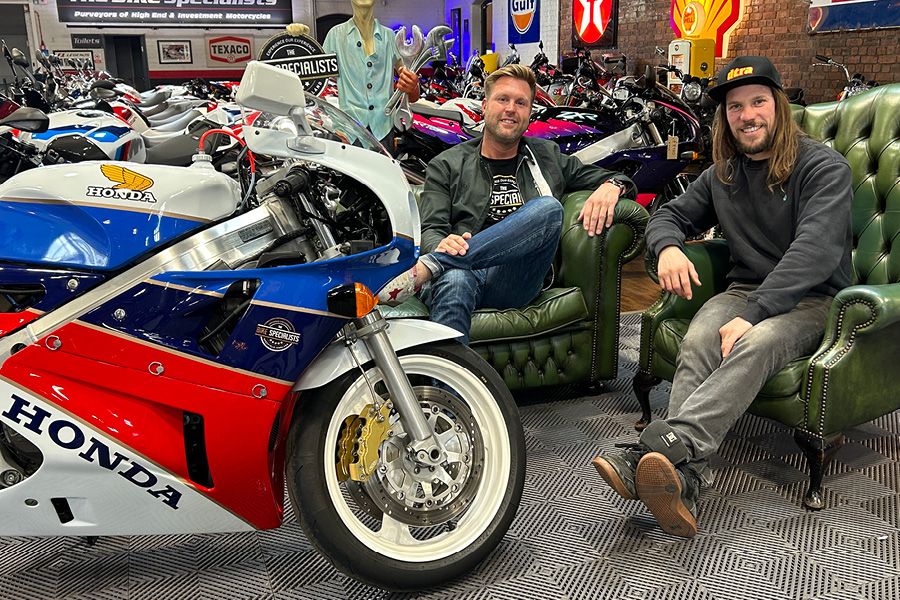 Chris Northover, that lucky git from Bike World, got his sweaty palms on this fine example from The Bike Specialists. At first glance, we grimaced at the mods but then realised all the original parts come with this bike and that they actually do help it to be a bike that can be enjoyed on today's roads with today's tyres (that 18in rear, again…). Anyway, enjoy the video here
What would be a dream ride on this Dream Ride? Forget the short circuit (which obviously it did very well on), you want a closed road lap of the Isle of Man TT. Maybe without earplugs. Have a listen to this onboard lap with Carl Fogarty from 1990 and turn it up LOUD!
And if you can't afford an RC30? Simple: buy a NC30 VFR400R (see below) and thrash the nuts off it like everyone else has before you. You're welcome.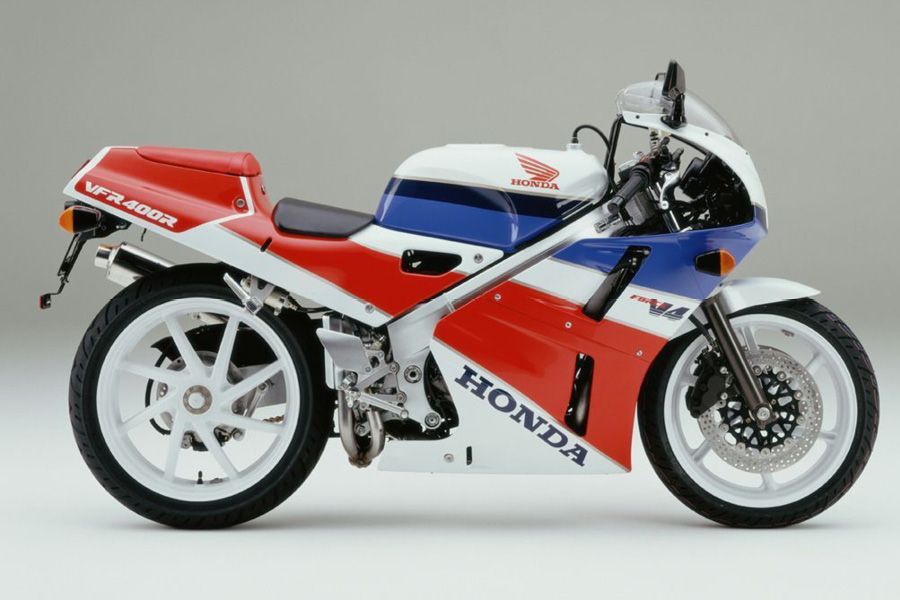 ---