---
A Brief History of Norton Motorcycles
By Tasha Birk, BeMoto
Norton Motorcycles: Iconic UK Brand has 9 lives...
Norton Motorcycles was founded in Birmingham in 1898 by James Lansdown Norton specialising in "fittings and parts for the two-wheel trade". Fast forward to 2021, Norton is known across the world as an iconic British motorcycle brand.
The firm began manufacturing their first motorcycles in 1902 using French and Swiss engines and it was only in 1908 that Norton started to produce their own engines powered by a single cylinder side valve unit.
The famous logo was introduced several years later in 1914 when it was first featured on a magazine cover. Designed by Norton himself and his eldest daughter Ethel, the logo was finally showcased on Norton motorcycles two years later in 1916. Although there have been slight design changes over the years, the main concept has always stayed the same - a rounded line from the N that crosses the letter T.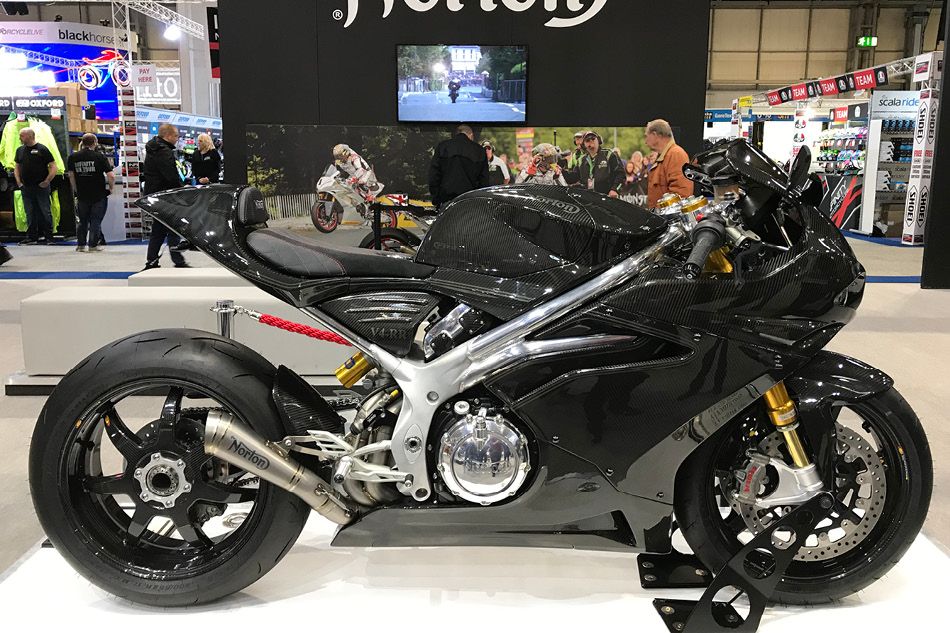 ---
Norton Founder

James Lansdown Norton founded the company at age 29 using his engineering skills he developed at an early age from his father who was a British cabinet maker.
When James was 19, he suffered from severe rheumatic fever. He recovered from the fever, but his health continued to deteriorate, ageing him prematurely. James developed the nickname 'Pa' as in Grandpa and this stuck with him in his later years before he died at the age of 56.
Despite his early death, James was still able to celebrate some of Norton's early successes.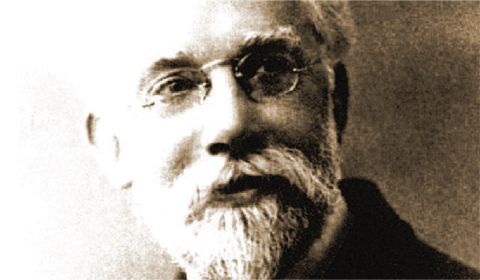 Credit: Norton Motorcycles Company History
---
Norton's Victories
The first ever Isle of Man TT twin cylinder class race in 1907 was won riding a Norton by Rem Fowler. This marked the start of a very strong racing tradition and Norton quickly built their reputation as a builder of serious road and race bikes through their wins at Brooklands and other European races.
Norton won the Isle of Man Senior TT race ten times between the wars and won 78 out of 92 Grand Prix races between 1930 and 1937. Every year from 1947-1954, Norton continued their streak of TT victories.
During the second world war, Norton withdrew from racing and contributed to the war by manufacturing around 100,000 sidevalve motorcycles, which accounted for almost a quarter of all military motorcycles.
In 1949, they introduced the twin cylinder Norton Dominator and a Feath,erbed frame in 1950. This frame was strong, but also lightweight, which gave Norton's an advantage in the twists and turns of the Isle of Man track - leading to even more race successes.
Geoff Duke rode Norton into yet another victory in 1952 and was crowned world champion in both the 350cc and 500cc classes leading to his OBE.
1907 Norton Flickr
Credit: Brian Snelson from Hockley, Essex, England, CC BY 2.0, via Wikimedia Commons

---
Bumps in the Road
The world famous Norton Commando model was introduced at the 1968 Earls Court Motor Show and over 500,000 were produced in the following decade. However, with increased competition coming in from Japan in the 1970s, the last Commando of its time was produced in 1976.
Over the years, Norton went through a series of owners before the brand relaunched in 1989 when they brought back their TT success. In 1992, Norton gained the first victory for a British bike in almost 30 years and beat a Yamaha to the win.
Norton was then relaunched again in 2008 when Stuart Garner, a UK businessman, bought the rights to Norton from US concerns moving it back to its Midlands Home at Donington Hall near the village of Castle Donington.
In 2012, Norton publicised an intention to return to the Isle of Man TT with Ian Mackman in the PokerStars Senior TT with an all-new 1000cc V4 machine. In the main event they entered Josh Brooks as the pilot for another brilliant piece of machinery, the Norton SG1. Both machines boasted a Spondon chassis, Ohlins shocks front and back, Brembo brakes, and, in the belly of each beast was an Aprilia RSV V4 engine. Sadly for Mackman, neither he nor the machine would have their day of reckoning as the Senior TT Race was cancelled for the first time in 105 years due to heavy rain! On a more positive note, Josh Brooks expertly guided his SG1 missile to claim the title as the fastest British bike at the TT with a speed of 131.745 miles per hour! We saw the next generation SG2 ourselves on Bray Hill at the 2013 Isle Of Man TT.
Staying on theme whilst we're talking SG models... Cameron Donald's Norton SG3 was an equally impressive machine and followed the thoroughbred nature of its predecessor. This very machine was listed for sale for a cool £35,000!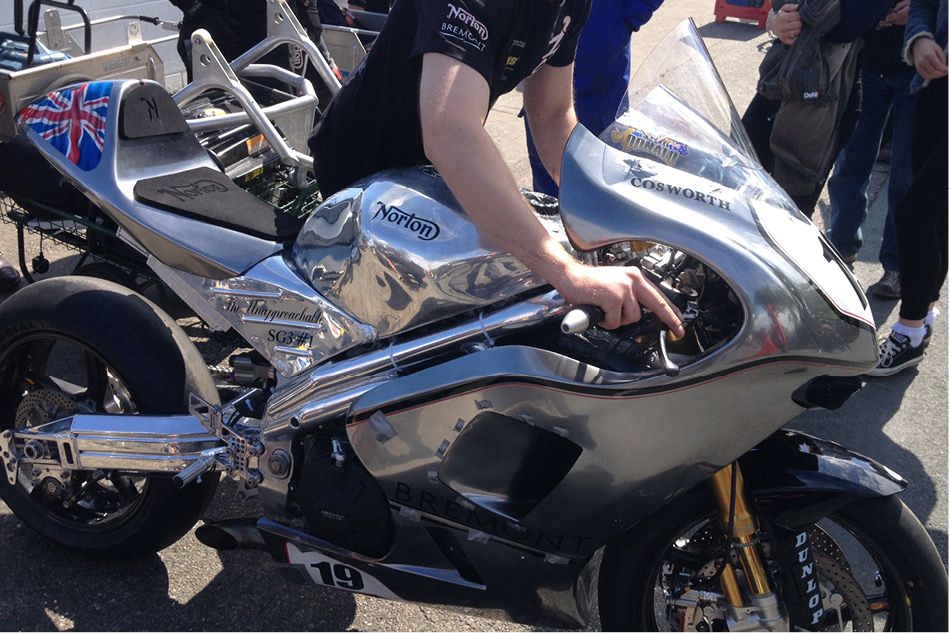 ---
Norton's Brand Comeback
Norton Motorcycles fell into administration in January 2020 due to large debts, sadly leading to financial failure (and some tabloid controversy for Stuart Garner). But in April 2020, Indian Manufacturer, TVS Motor Company, entered an all-cash deal of £16m to acquire certain assets of Norton Motorcycles with the aim to bring Norton back to its iconic glory. Sudarshan Venu, TVS Motor's joint MD, has declared his intentions to maintain Norton's distinctive identity whilst expanding into new markets. As the 6th largest manufacturer of motorcycles in the world, TVS Motor Company provided the strong foundations for the brand to grow and the resources to return the Norton brand to the world stage. It didn't take long for the positive control of TVS to take effect and for the brand to be seen in a positive light once again.
In early 2021 TVS Motor Company made a historic move, ejecting the brand from Castle Donnington and moving it to a new base; Solar Park in Solihull. Norton created 50 jobs in the opening of the factory and the vision for the state of the art facility was for it to be a long-term home to set foundations for the new world class standards they are delivering.
Donington Hall
Credit: John Horner (f11 digital), CC BY 2.0, via Wikimedia Commons

---
Norton Iconic Bikes
Manx
The Norton Manx or Manx Norton is an iconic British racing motorcycle best known for its post-war racing successes. Made from 1947 to 1962, its air-cooled 500cc single-cylinder engine brings it to speeds over 200 km/h.
Norton Manx 500
Credit: Lars-Göran Lindgren Sweden, CC BY-SA 4.0, via Wikimedia Commons
---
Commando
With an OHV pre-unit parallel-twin engine the Commando initially had a nominal 750 cc displacement, before becoming an 850cc in 1973. The Commando was named Motor Cycle News readers 'Machine of the Year' for five successive years during its production from 1967 to 1977.
In November 2020, interim CEO John Russell discussed the potential for the Commando to make a return at some point down the line due to its infamous history.
Norton 850 Commando

Credit: Yesterdays Antique Motorcycles en Classic Motorcycle Archive, CC BY-SA 3.0, via Wikimedia Commons

---
Dominator
Designed to compete against the Triumph Speed Twin, the Dominator is a twin cylinder motorcycle developed in 1947 and 1948 by Bert Hopwood who had actually been on the Speed Twin design team at Triumph. The Dominator first went on sale from 1949 and set the standards for Norton twins for the next 30 years.
Norton Domiracer

Credit: Yesterdays Antique Motorcycles, CC0, via Wikimedia Commons
---
How will BeMoto Bike Insurance protect your Norton?

As a firm owned and run by bikers, we love to look after Norton machines. We cover both standard and modified road bikes, we also have a range of off-road and laid-up insurance products. So whether you ride, collect or race, we have products to suit your needs. When you are comparing Norton Bike insurance for your Norton V4RR, or you are looking for the best bike insurance for your Norton Classic, we will do our level best to get you a great deal.
BeMoto Motorbike Insurance:
Call BeMoto on 01733 907000 to speak to a Norton Motorbike Insurance expert who understands what it means to own a stunning Norton.
---