---
Modern Classics: Suzuki RGV250 (1988-1997)
By Alan Dowds
Remember when the Japanese ruled the technology roost?
Before the likes of your Apples and your Samsungs took over with their made-in-China wonderstuff, firms like Sony, Nissan and Panasonic made the most amazing kit around, in Japan. In the early 1990s, the best gear came from the land of the rising sun, and that was even more so when it came to motorbikes. BMW was making air-cooled touring tractors, Ducati was in a financial hole, KTM was a niche dirtbike outfit, and Triumph was about to start making its Kawasaki-clone modular machines.
Meanwhile in Japan, there was a white-hot competition aimed at making the most incredible, Swiss-watch-type mini-superbikes. Bikes like Honda's NSR250 and Yamaha's TZR250 attained near-mythical status in the west, fleetingly glimpsed in Performance Bikes or SuperBike magazine. But Suzuki did the decent thing, and brought in one of its hot strokers, the VJ21 RGV250. It looked like nothing less than a road-legal 250GP machine, with upside-down forks, enormous gull-arm swingarm, huge expansion chambers and dual-stinger silencers. A full fairing yelled out the Suzuki engineers' plan – "Made with the Grand Prix spirit", no less.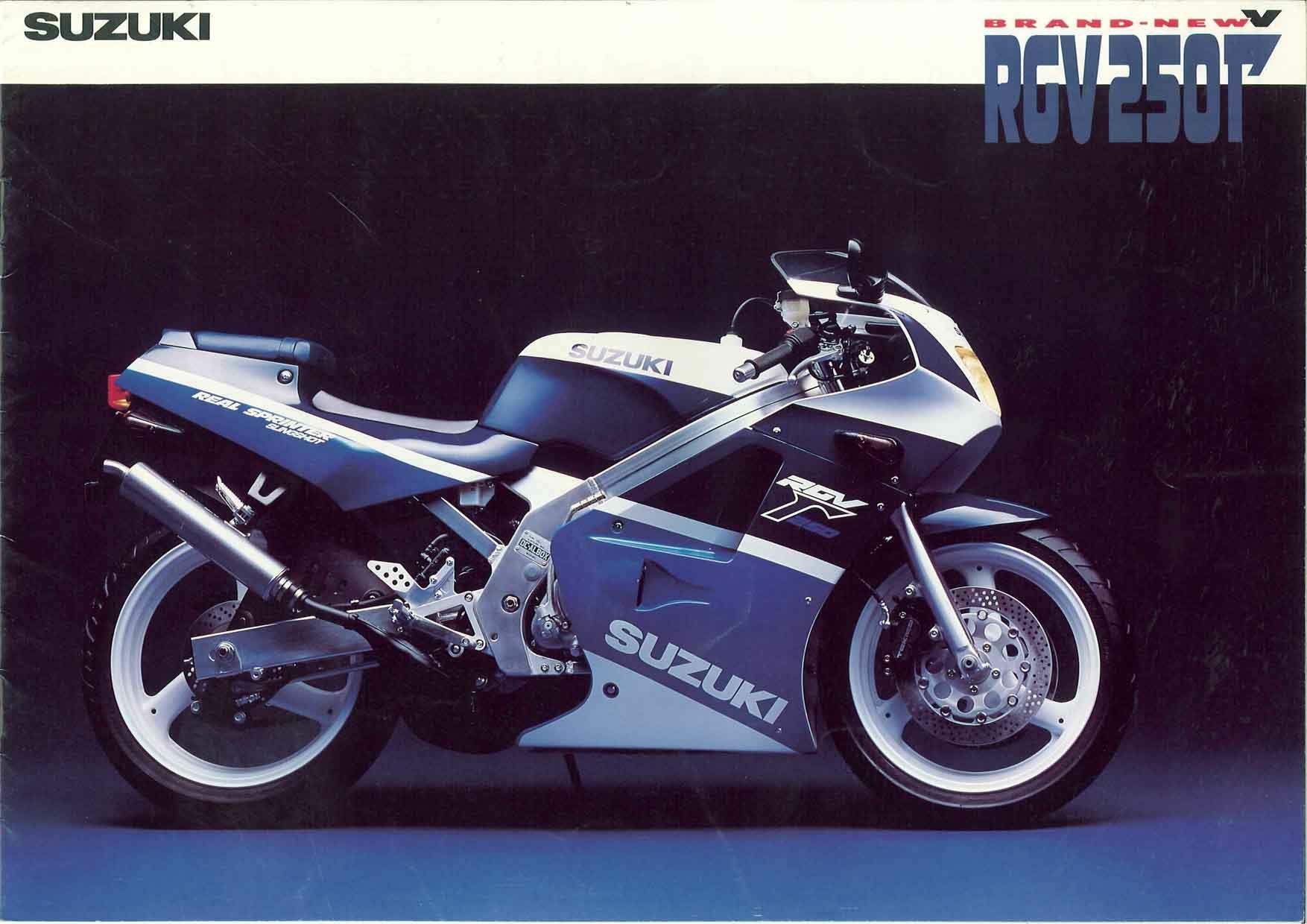 ---
And they were right...
The little RGV weighed as much as a pair of chopsticks, and it stopped and turned on the proverbial one-yen coin. The engine was like a highly-strung racehorse – amazing when it was all going well, but only a mechanical sprained ankle away from the shotgun. It needed to be run on the finest two-stroke oil money could buy, and even then it needed a rebuild after 15,000 miles. The power valves were poorly-designed, and when they started to wear, parts would fall inside the exhaust ports, destroying pistons and barrels. Nice.
But if you kept up the maintenance, watched for the usual problems, and were religious about things like warming it up before a thrash, the little RGV could be kept fairly honest. Aftermarket firms produced improved powervalve components, and if you were willing to sacrifice some more piston life, you could tune the motor for an extra 5-10bhp easily enough.
The VJ21 was only imported to the UK for a few years before it was replaced by the banana swingarm VJ22, which in itself was superceded by an even tricker Japan-only VJ23. The original RGV motor got a new lease of life in Aprilia's RS250 though, with improved power and reliability, giving British riders another few years of exotic ring-ding pleasures…
If you love this, why not check out this road-legal Suzuki RGV500 Special built by one of our customers.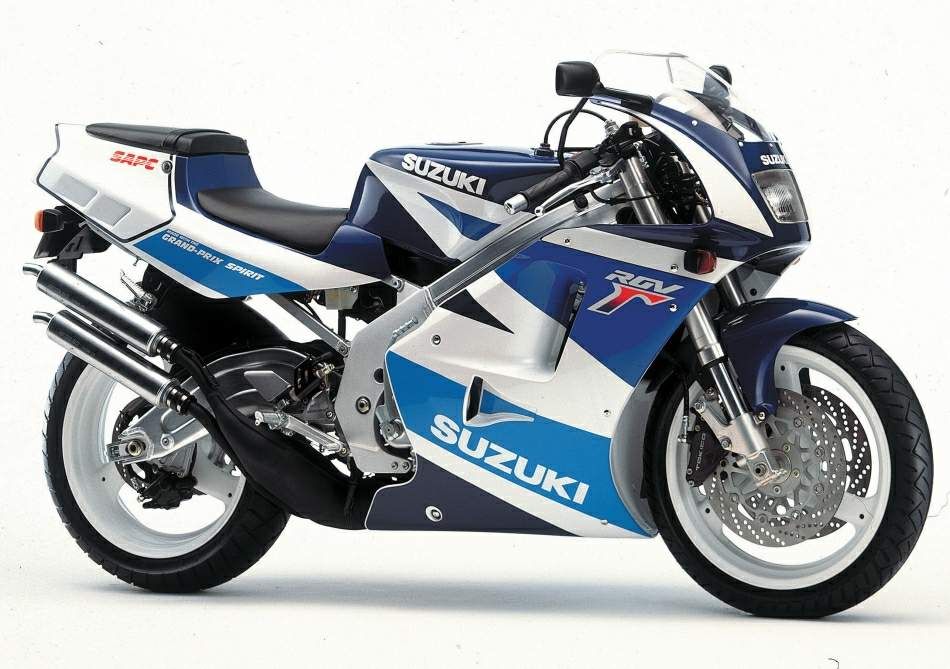 Speak to BeMoto Motorbike Insurance about your modern classic on 01733 907000
---
Suzuki RGV250 spec
Engine: l/c 90* V-twin two-stroke, 249cc
Power: 60bhp
Weight: 139kg
---
Biog: Alan Dowds

---