---
Multibike Garages: RichyVida
By BeMoto
Who doesn't love music and motorcycles?
Well for an 8 year old country boy these two passions moulded his life. An accomplished musician, a much loved Youtuber, an all round nice guy, and you probably know him as RichyVida.
Richy is a very passionate guy with total dedication to his nearest and dearest. He wears his heart on his sleeve, speaks his mind, and encourages those around him to "take the road less travelled". These qualities are without a doubt the reason that people love to watch his channel.
"I'm a musician, creator, father and all round nice guy" (we can vouch for that) Richy says in his introduction. "I started out biking when I was about 8 years old, believe it or not. I first rode a Honda C70 in the back yard at home. My dad bought it for me, my brother had the Honda C90 and being 8, I was too scared to ride it. It was due to the massive power increase over the C70!! Ha ha"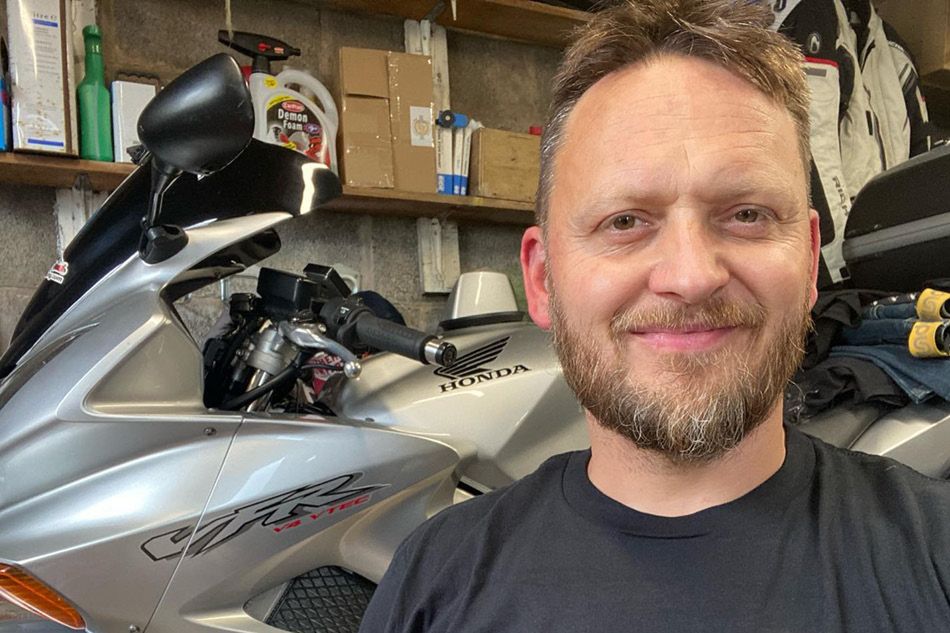 ---
Youtube wasn't all about the bikes…

"Being a country boy, I started a Youtube Channel to initially share my love for the countryside, show off some of my photography skills, and do some bike stuff too. As a Muso at heart, music was (and is) a constant pillar in my content. I've uploaded plenty of live music videos. I started a motorcycle touring business, Wildbad Touring, and that really drove some extra interest which I'm immensely grateful for and proud of. Nearly 10 million people have watched my videos, which is just crackers to think of. I love every second of what I do for the channel."

"The best thing about being a Youtuber is that I get to meet loads of really great people. I get profound enjoyment out of knowing that someone, somewhere, is enjoying watching my antics and taking some inspiration from what I do. The worst thing on the other hand, is the keyboard warriors. If there's one thing about Youtube, there's always someone in the comments that is a subject matter expert."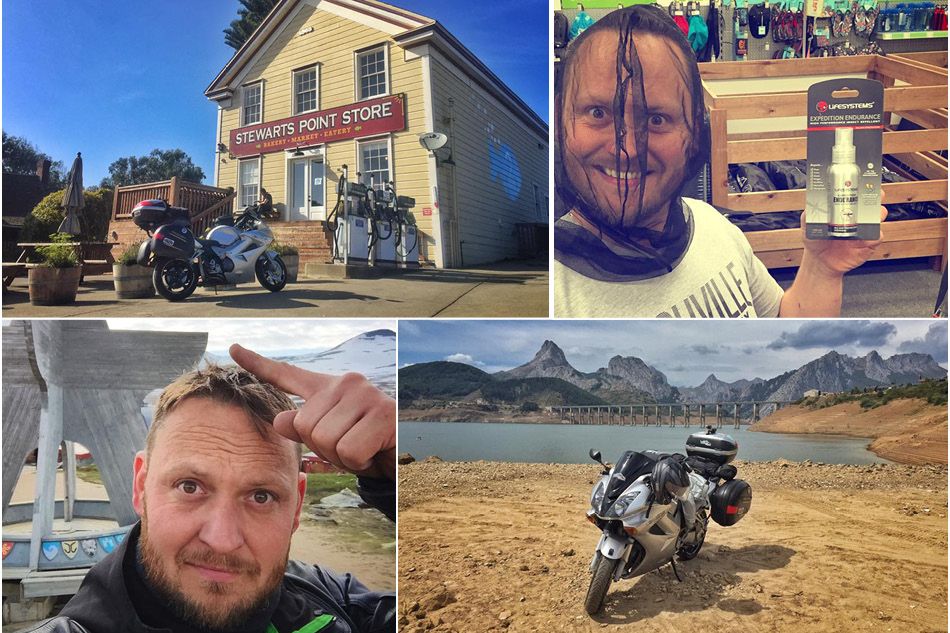 ---
What is your current multi bike collection?
"I've got a really great multi bike collection at the moment"
Big Lad (as he calls it), is a recently acquired 2020 Honda Africa Twin CRF1100DCT
2017 KTM Super Duke R
A beautiful silver 2013 Honda VFR800
A brand spanking new 2021 Honda-X-ADV750 Scooter
Another Honda VFR800 - This time a 2012 model in blue…
The blue VFR will be given away at this year's Wildbad Weekender event, Richy's signature rally!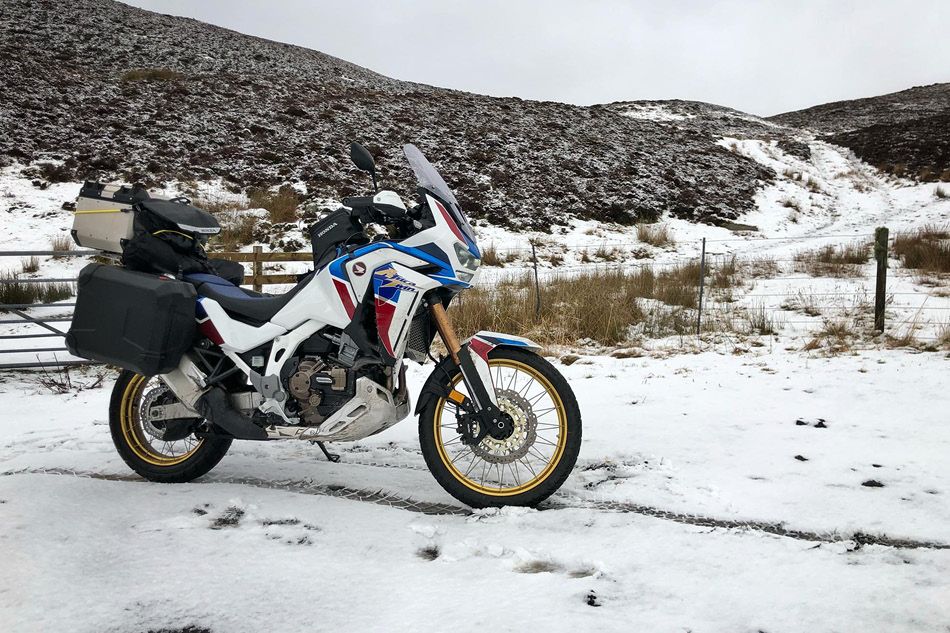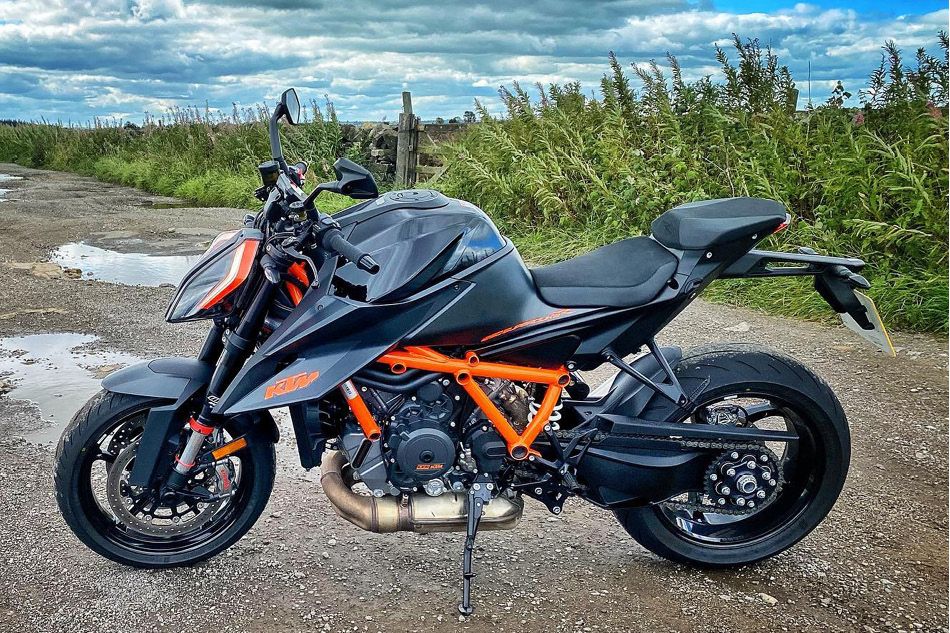 ---
If there was a fire in the garage and you could only save one, which one would it be?
"My silver VFR, without a single care for the others!"
Why would you save that one?
"That bike literally changed my life! On it, I have ridden through Europe, drank beer in Dubrovnik, ridden in the midnight sun at the top of Norway. Sat on Walter White's front lawn in Albuquerque. I've decorated it in the red desert dust of Arizona, traversed the 10-lane heavy traffic on the super freeway in Los Angeles, and….., I've visited the Master - Bruce Lee's grave. Need I say more!?"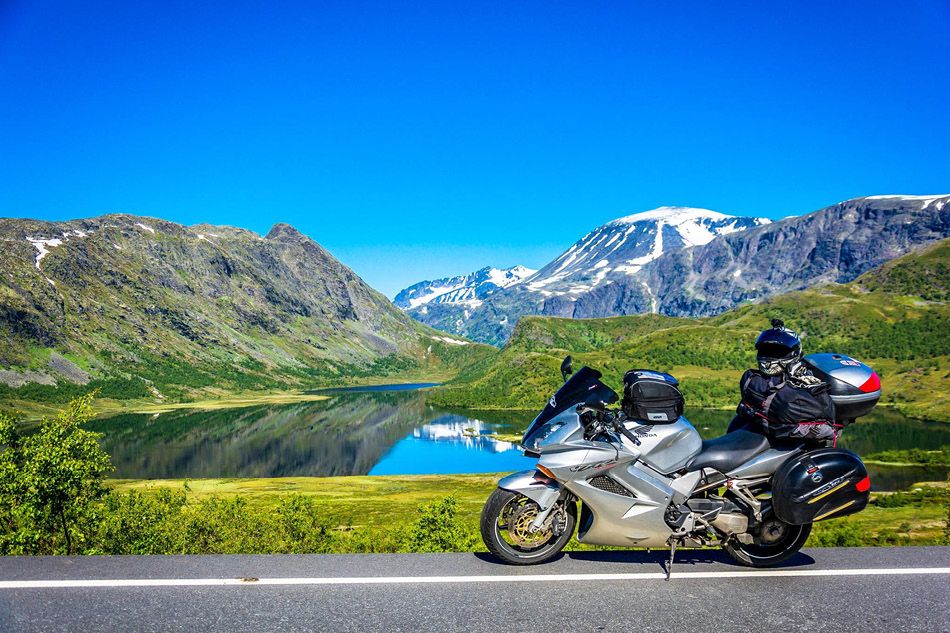 ---
What was the last bike you rode?
"Today I took a little 400 mile trip round the North Yorkshire Moors on my new Honda X-ADV. I love it because it's very quick and has superb handling for a scooter. It is a 750cc after all. It's marketed as an ADV - or adventure scooter - which is why I wanted to get my hands on it to review it. I did find all the off-road stuff difficult on it however. Although I have it on loan, I wouldn't buy one."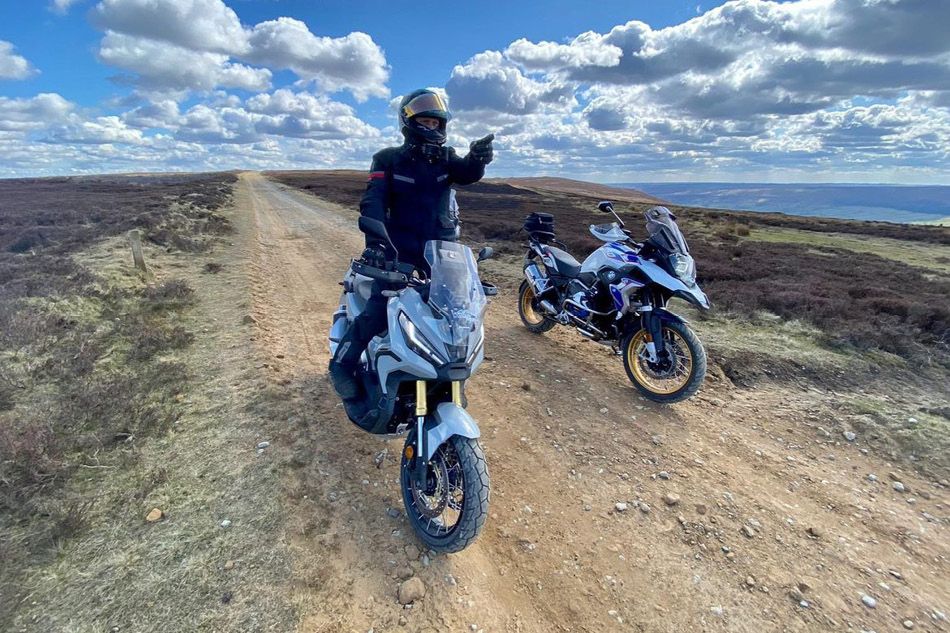 ---
What is the single best experience you have had on one of your bikes?
"Crossing America on my VFR. I planned a guided tour across America with 4 other riders. The four of us have since become like family. We flew our bikes to Toronto, Canada, heading south into the USA, before taking in 6500 miles of the American Dream! The trip was a dream of mine as a biker. Whilst on the trip though, I fulfilled another lifelong dream of mine, this time as a musician. I played live on stage in Nashville, Tennessee. The trip was just outstanding, right up to the point of returning to Canada, this time Vancouver, where we flew the bikes back home from."
---
What excitement have you got planned on the horizon?
"I have my annual "Wildbad Weekender" event in the summer. This year we have over 300 bikers from all over, camping, eating lots of amazing food, enjoying loads of live music, and loads of other fun stuff that makes it the awesome weekend it is."
What non-traditional advice would you give to other bikers?
"We ride bikes to make memories and take ourselves on big adventures. ALWAYS stop to take that photo - you'll kick yourself for not doing it. Go on tour, go to a strange land, get out of your comfort zone. You'll have the best memories and they'll last a lifetime."
Any other parting words of wisdom?
"My parting words are three things I like to live my life by; Be Good, Be Careful and Be Kind."
---
You can see more of Richy on his Youtube channel, we recommend his series covering his USA tour. Lot's of fun and inspiration in there!
---
If you own more than one bike, why pay more for multiple full-price policies? Save time and money with BeMoto's multi bike insurance.

As bikers ourselves, we believe in offering great-value, and most importantly, fair multi bike cover. We LOVE modifications, we love mixed collections of bikes too. We have no limit on number or value of bikes and we DO NOT CHARGE ADMIN FEES to make changes.
Speak to BeMoto on 01733 907000* to discuss your multibike insurance needs!

---