---
Watchlist Wednesday: Ducati 748
By Scottie Redmond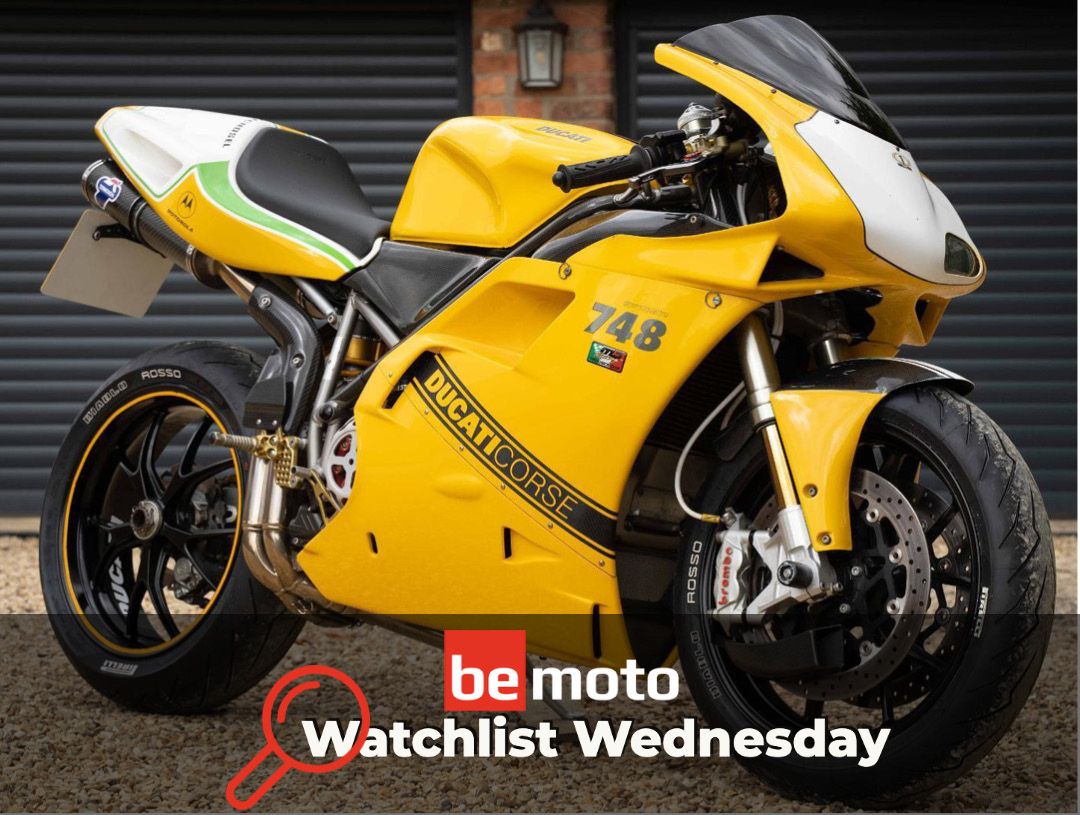 ---
When legendary Italian designer Massimo Tamburini created the Ducati 916, not only did he help save the fortunes of the Bologna-based company but he ultimately made the best looking bike ever.
The poster bike of the nineties (and still now), there aren't many riders of a certain age that didn't desire one then as they no doubt still do now. Expensive at launch in 1994, things haven't gotten much cheaper for a sorted example. It's a classic motorcycle that is still yet to look dated (but still needs Classic Motorcycle Insurance)

---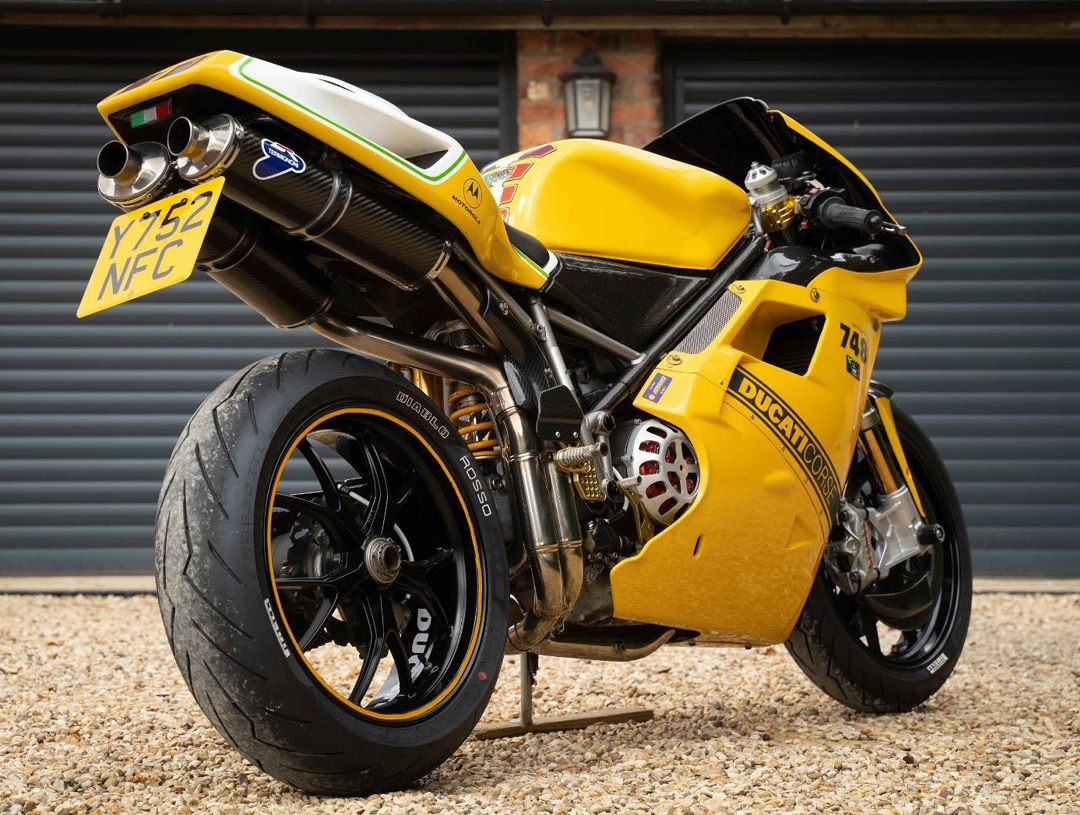 ---
But you don't have to sell the house if you want those same underseat exhausts, single sided swingarm, twin lights and that sexy silhouette, the smaller capacity sibling 748 is worth a look. This week, our resident bike breaker, seller, buyer and collector, Scottie Redmond, gets closer to owning one of these.
"I have been looking at buying a Ducati 748 or 916 since before the world went Covid crazy and when you could still fill up your average motorcycle with change from a score (to anyone from north of Watford, a score is £20).
"Prices for both the Ducati 748 and 916 have been creeping up at a steady rate over the last 24 months. I am now starting to think that if I dilly dally any longer I will miss the boat and never bring myself to cough up for buying one.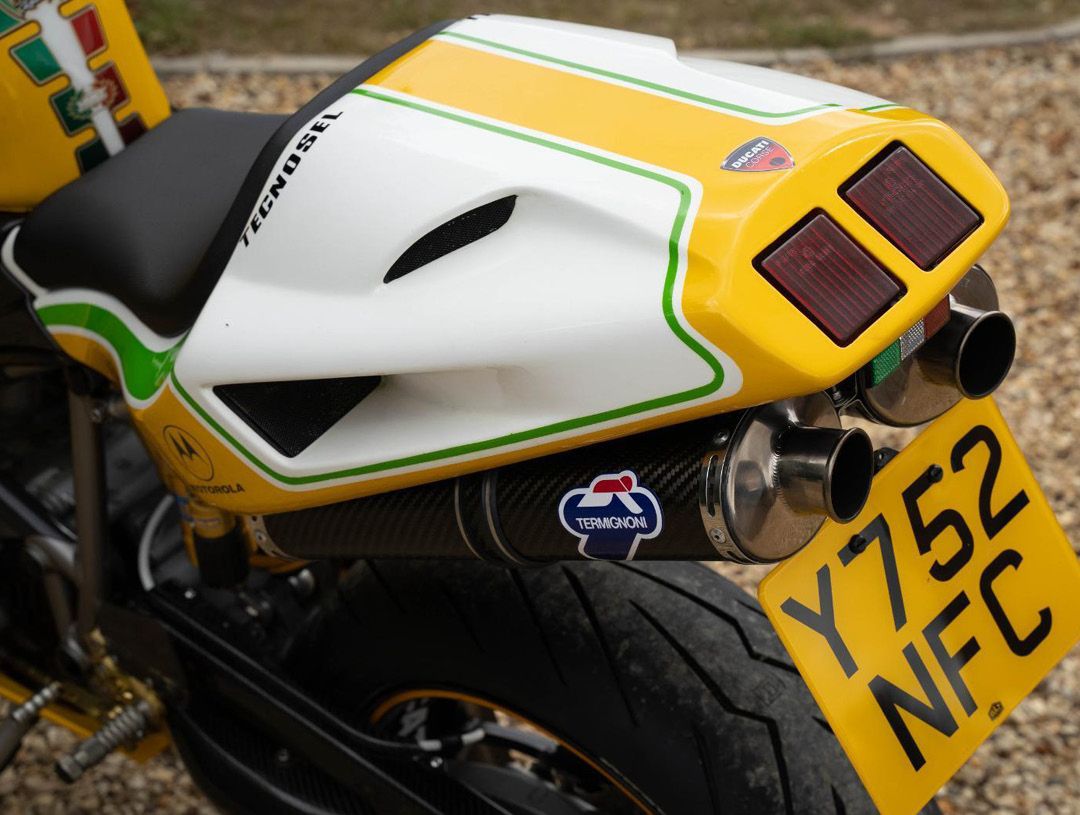 ---
"The stock bikes with wads of paperwork command the big bucks. Then there are those bikes that have simply been used and often abused, with big costs involved in keeping these twin-pot bikes alive; these can often be a financial hiding to nothing…
"Then there are the modded bikes. Those that won't appeal to the collectors but do tick boxes for those that want something more unique.
"This 2001 748 is a well executed example of what a tickled 748 can end up being. For me the paint job doesn't get a thumbs up, it is no nicer than a stock set of clothes: never judge a book by the film though.
There are plenty of upgrades that have been made over the last two years. Can you spot them all? If not, you can always scroll to the end or read the description in the advert…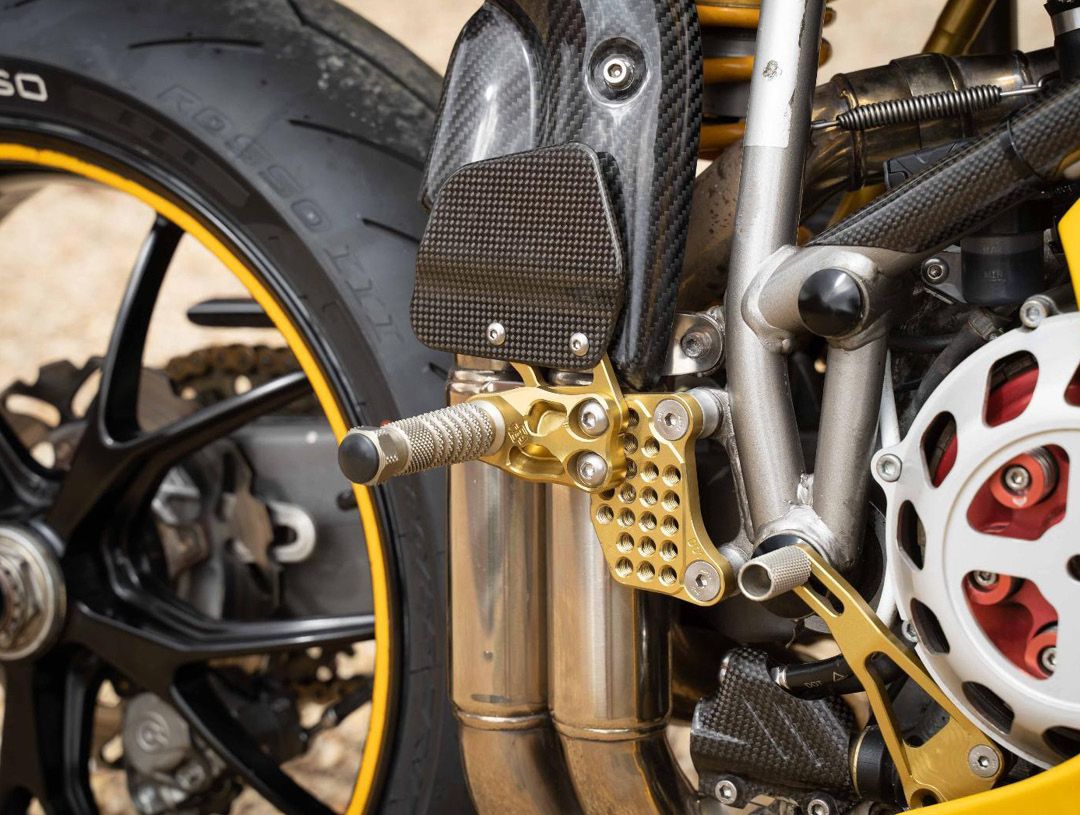 ---
I have never seen 848 rims on a 748/916 before, and I think they look pretty cool. The last £1,800 of the build went on tyres, a full service, some consumables and the all important new cam belts!
Sadly, this one doesn't make me want to splash my cash, but the folk at Cult Motorcycles who are punting this one also have a selection of emerging classics in stock."
Ebay Listing: NO LONGER LISTED
Ducati 748 modifications

Öhlins fully adjustable racing rear shock
CNC fork feet conversion for radial brakes
BREMBO M4 front brake calipers plus new rotors
Ducati 848 wheels front and rear
Carbon brake air duct
Carbon front mudguard
Full Carbon endurance style nose cone
GPS digital speedometer
Carbon Air Tubes
Gilles fully adjustable rearsets
Genuine Ducati Mono seat unit
Termignoni exhaust
LSL steering damper
Renthal chain and sprocket
Silicone coolant hose kit
Adjustable CNC levers
Various carbon infill panels
---