---
Watchlist Wednesday: Honda CT110
By Luke Brackenbury
In the market for an all-year round commuter and a light off-road machine? The company bike of the Australian and New Zealand Postal service could be the answer to today's rising fuel prices as the can-do-it-all machine.
Alright, maybe a Honda CT110 isn't the package to deliver kicks to all riders and be the answer to that one-bike-does-all mystery, but this could be a smart buy.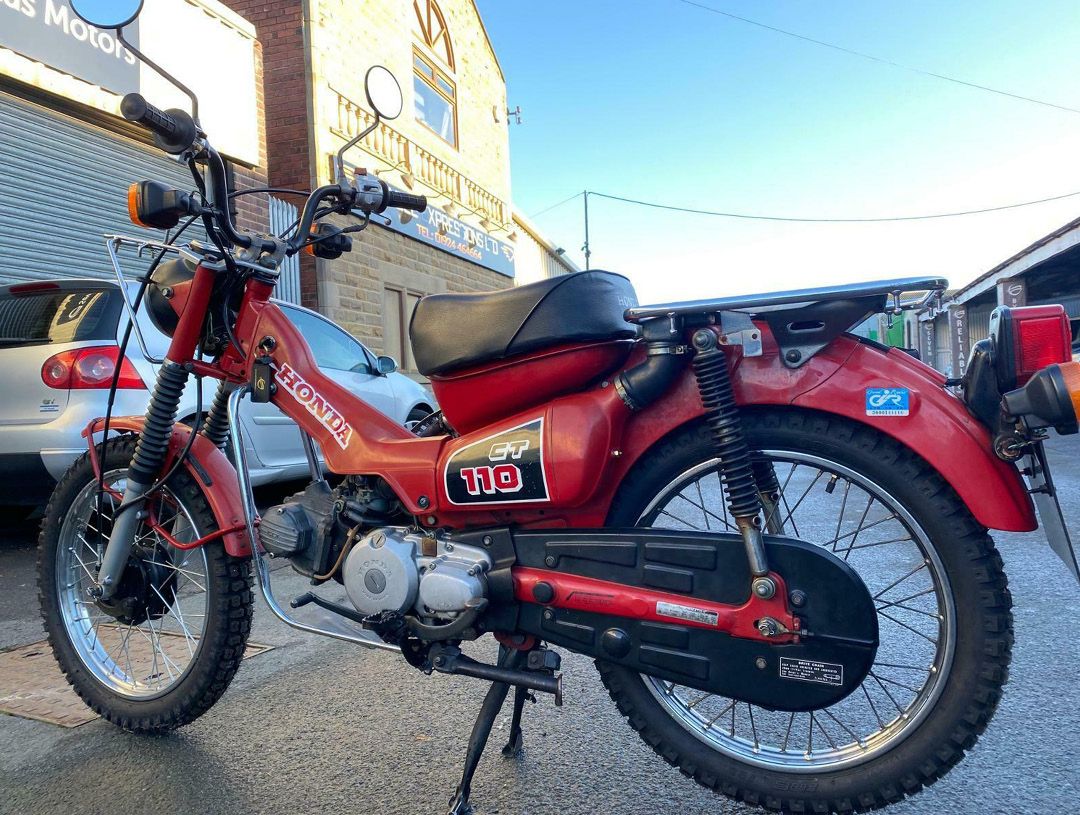 The Honda CT110 is like the hard enduro / dual sport / adventure bike version of a C90 Cub - higher swept exhaust, bigger capacity, more carrying capability. A semi-automatic (no clutch) four-speed gearbox mated to a bulletproof 105 cc, air-cooled 2 valve SOHC four-stroke single cylinder engine. This is a bike where the MPG figure is a lot more impressive than MPG - 175 mpg compared with a top speed of 45mph.
Originally, these were exclusively sold to the Australian and New Zealand postal service, although a slightly different version reached North America. After 25,000 or so KMs, bikes were retired from active duty and ended up in the private market and then sometimes exported.
Anyway, with fuel prices only going one way, a CT110 could be the answer. It can take you on some gentle off-roading or can be ridden from Sydney to London, if you're as crazy as Nathan Millward (he also runs tours on the CT110 in North Devon, so you can get a feel for one there…).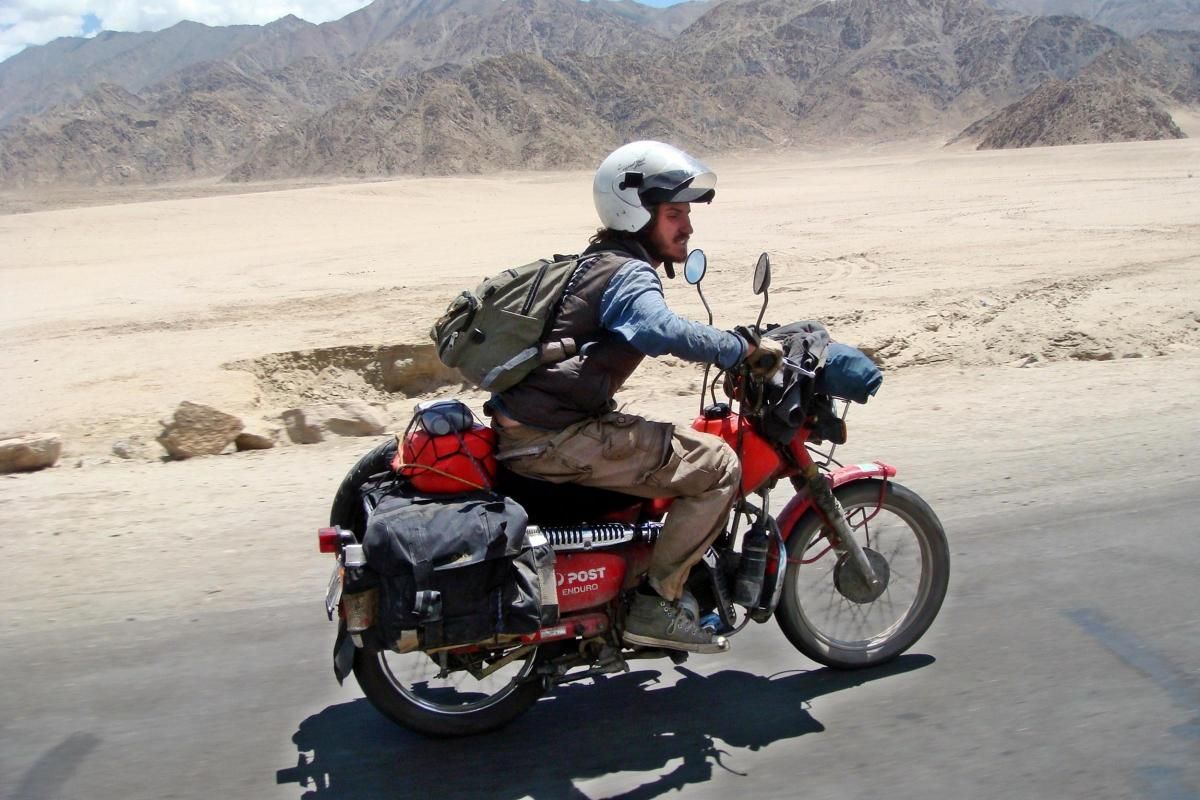 ---
As the Honda CT110 was never officially sold in the UK there are not a lot of these around, so there's something of an exclusive factor to these cult status machines. And if you're asking why Honda hasn't updated the bike, they did. The Honda CT125 is a thing, but - once again - not available on these shores, despite sharing the same engine as the Super Cub and Monkey bike. But you can get one for around £4500 imported by Seven Seas Motors.
So for just £800 less, Seven Seas also have this 1993 Honda CT110. Is it a steal? Depends on you! The mileage is less than 10k and the condition looks good. An original CT has more appeal than a new one and it will probably appreciate in value like anything from the 1980s and 1990s is doing. You could just use it for a year and save a whole load of cash on fuel, road tax and servicing costs.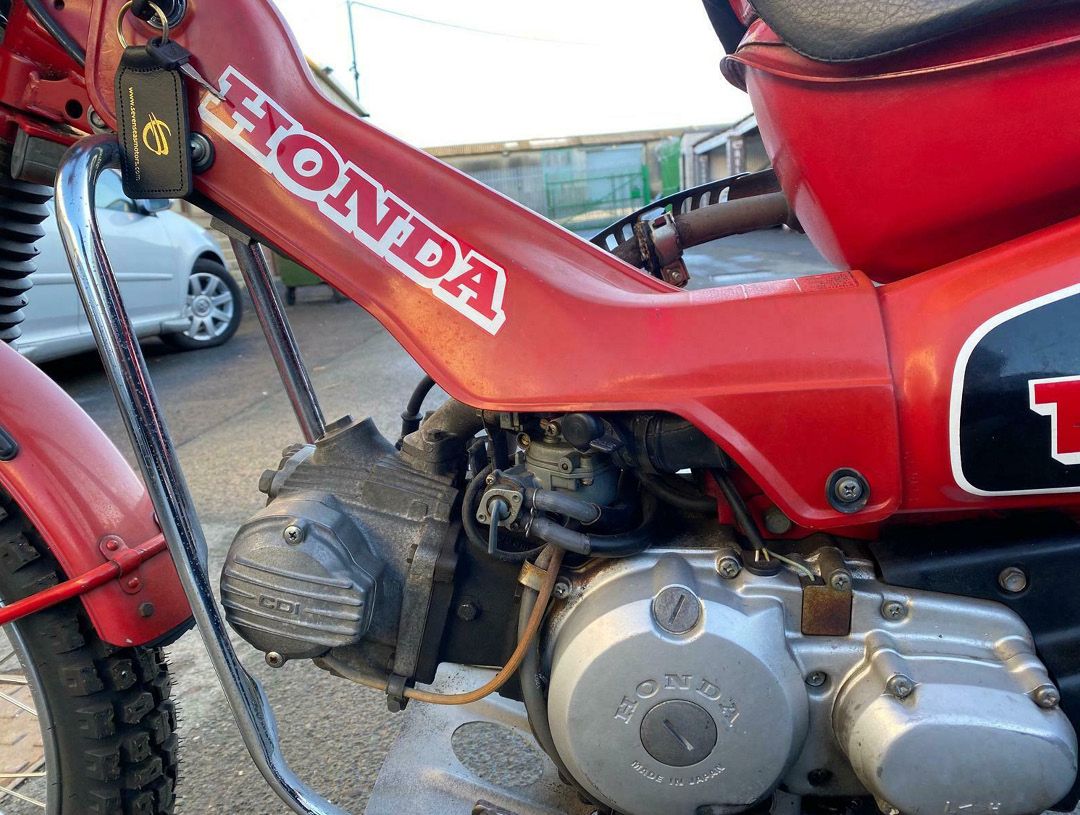 ---
We like this quote from the advert: "At the end of the day, what does this bike give you? Without a doubt it is a strong, rugged, lightweight bike that can be taken off-road. It has a very large rack on the back, dual side stands, centre stand and locking front brake. In addition, it is easy and enjoyable to ride. Thirdly, it is striking and unusual and will attract lots of smiles, perhaps even the odd wave."
Ebay Listing: NO LONGER LISTED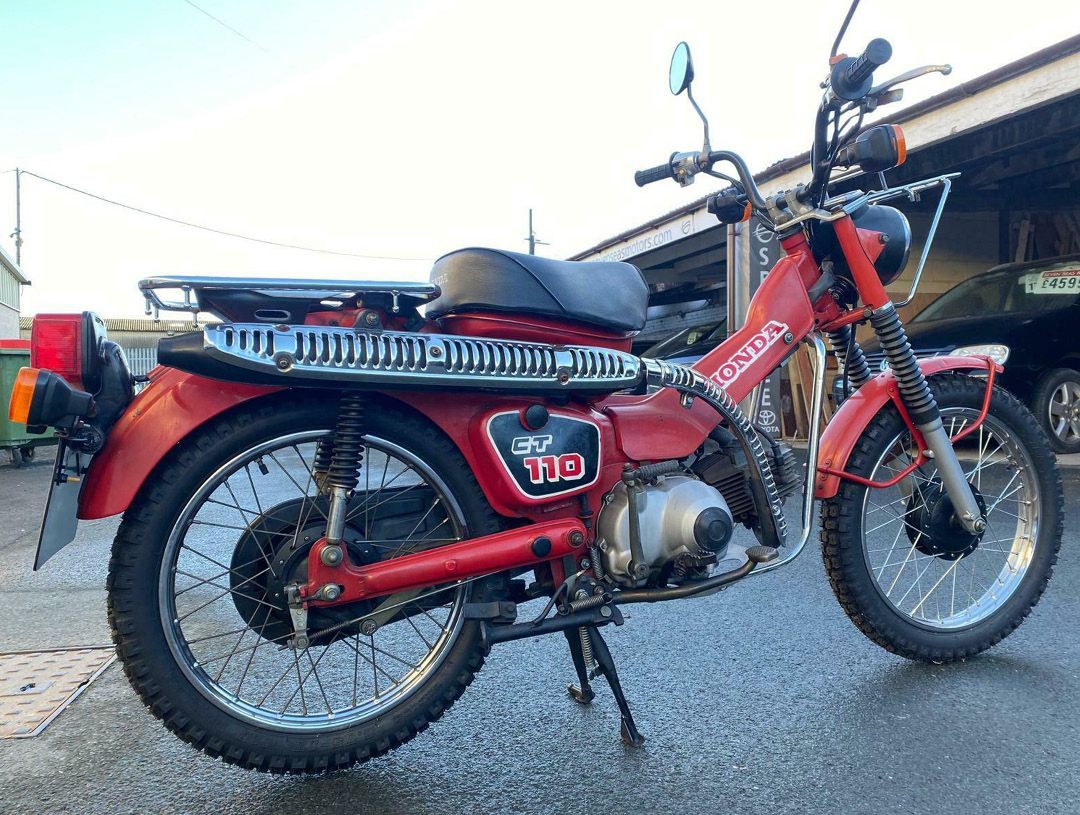 ---