---
Watchlist Wednesday: KTM 1190 RC8 R (2014)
By BeMoto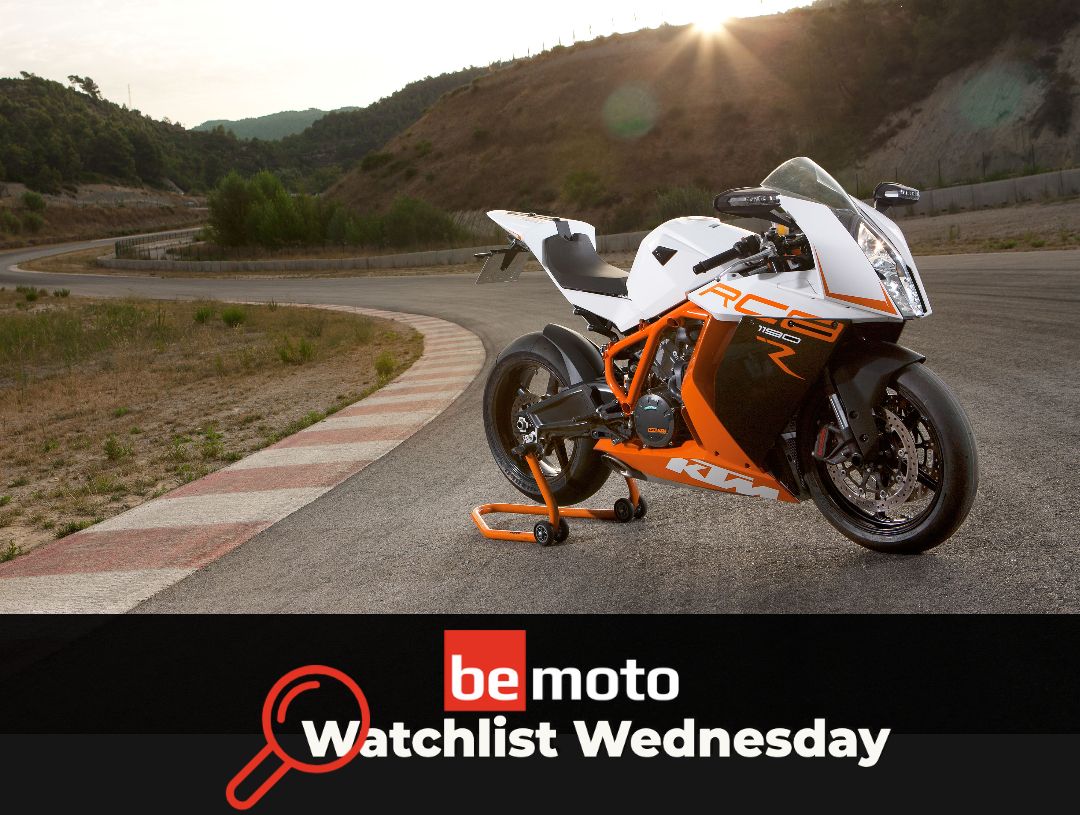 Can you believe it was 20 years ago that the KTM RC8 was first shown? It was at the 2003 Tokyo Show and the angular sportsbike prototype was a statement of intent from the Austrian firm. Speaking of statements, how's this for a press release at the time:
---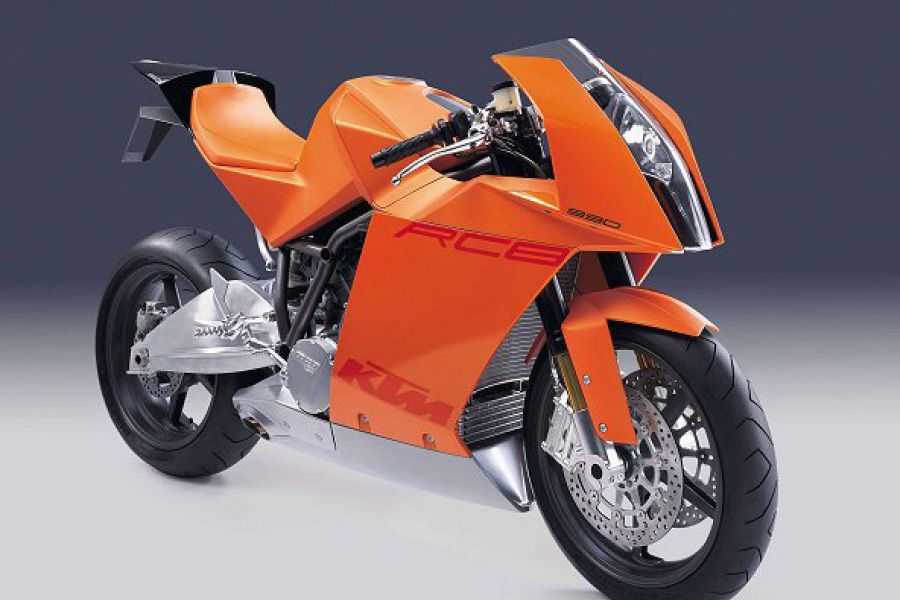 "SHE DOES NOT COME IN PEACE – SHE COMES FROM KTM. Those who know KTM, know that only one thing counts with us. We've symbolised uncompromising motor sports for over 50 years. And all that time KTM has fought on the front lines to win.
For the RC8, we brought our riders to the design table as well as the best technicians and designers. Our aim: The ultimate weapon for ambitious street-fighters."
---
She did not rush, either. The RC8 finally landed in 2008. In the five years between concept and reality, KTM redefined the performance level of adventure bikes with the practically Dakar bike on the road 950 Adventure and then 990 Adventure, followed by the (of course) bonkers 950 Supermoto and then the new benchmark for the sports naked class, the 990 SUPER DUKE. (Have you seen the 2023 Super Duke R EVO by the way!?)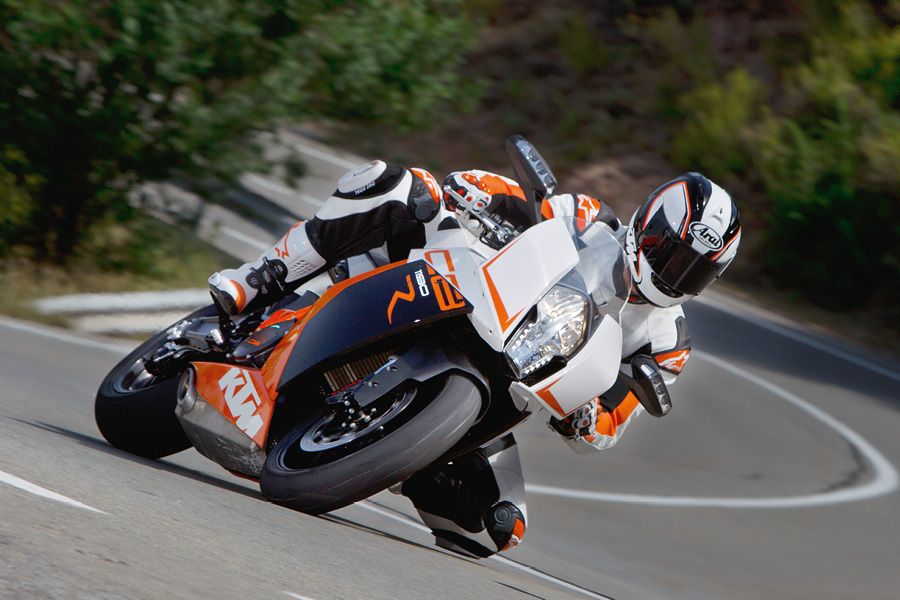 ---
But back to the RC8. The media loved it, but less so the riding public. Was it the marmite looks, styled by the distinctive design house that is Kiska? Was it the fact there was no World Superbike racing effort to 'win on Sunday, sell on Monday'? Saying that, it did win the German IDM Superbike championship with Martin Bauer (google him). It might have been the well-established players still pumping out amazing Superbikes and KTM was still the relatively unknown (in terms of on tarmac and having more than a single cylinder) brand.
But if you haven't ridden an RC8 - and particularly the final RC8 R model - then you're missing out. The bike has no electronic rider aids (which is a shame, because ABS should be on everything, even on the 2013-2014 final models), but that doesn't stop the fun because there is just so much feel to what's going on. But what can't be adjusted by navigating through a digital display button that a lot of us are used to with modern bikes, instead can be done with actual tools: the clip-on position/sweep can be altered, the rear set height and position, the seat height, and of course the lever span. An adjustable sportsbike to fit jockeys of all sizes?! What a rare feature...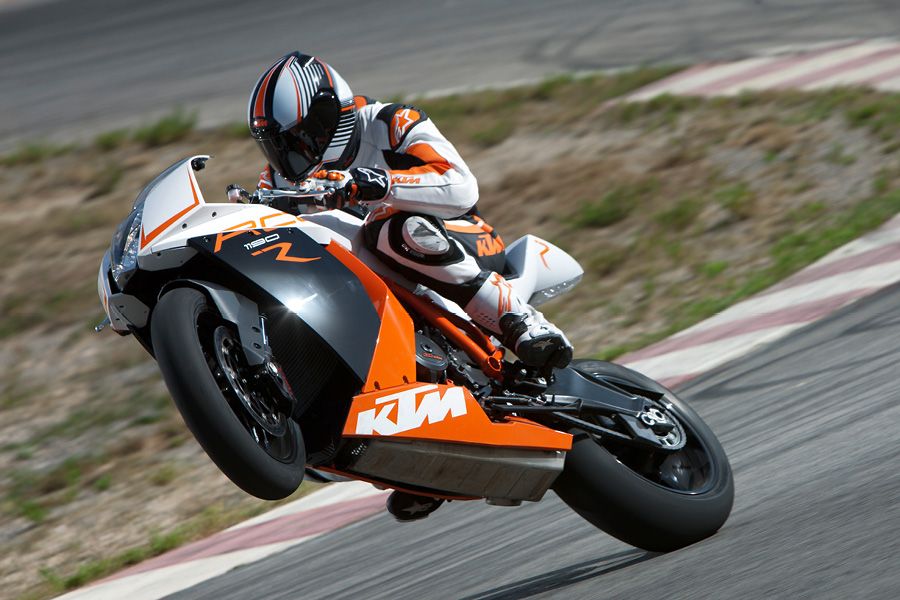 ---
Although it looks like an uncomfortable bike, it's surprisingly roomy and adept for long runs on the road and can still cut it on track now. The 75 degree V-twin has its own character and with 175hp, is hardly lacking in the joy department. The final bikes - distinguished by black, white and orange bodywork (a bit like they didn't have enough of the all black and all white panels left), received a PASC slipper clutch which was light at the lever and kinder to the bike when getting a lick on.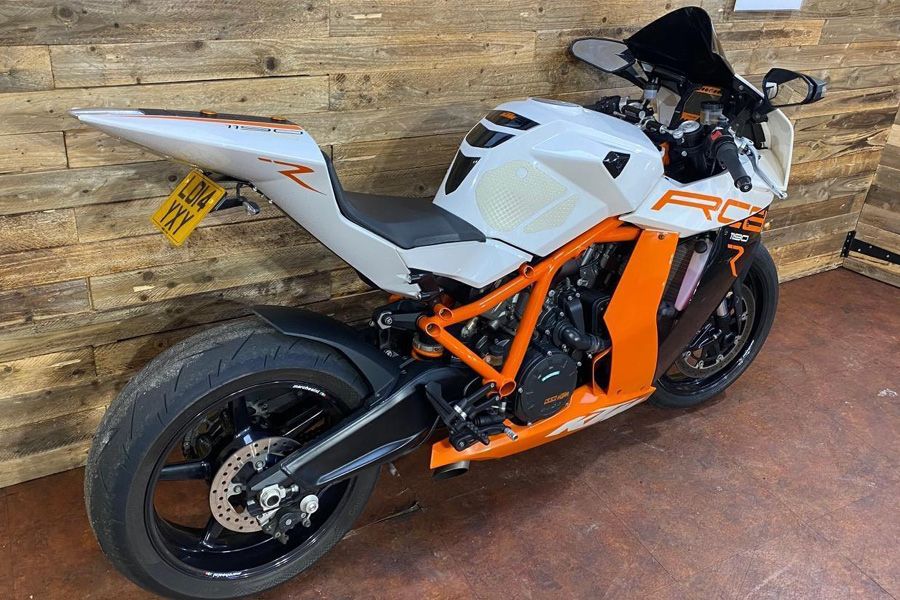 ---
Public desire for the RC8 R waned as the production run continued and the amount of 2013-2014 bikes in the market must be quite miniscule. KTM boss, Stefan Pierer, has said many times on record that KTM won't return to making large capacity sports bikes, due to the 'market shrinking dramatically' and that 'fully faired bike is immediately perceived as racing, and attract the attention of the police.'
The RC8 R cost £12,995 in those final years but a looked after version can be found for a little less, such as this one (above) on eBay here.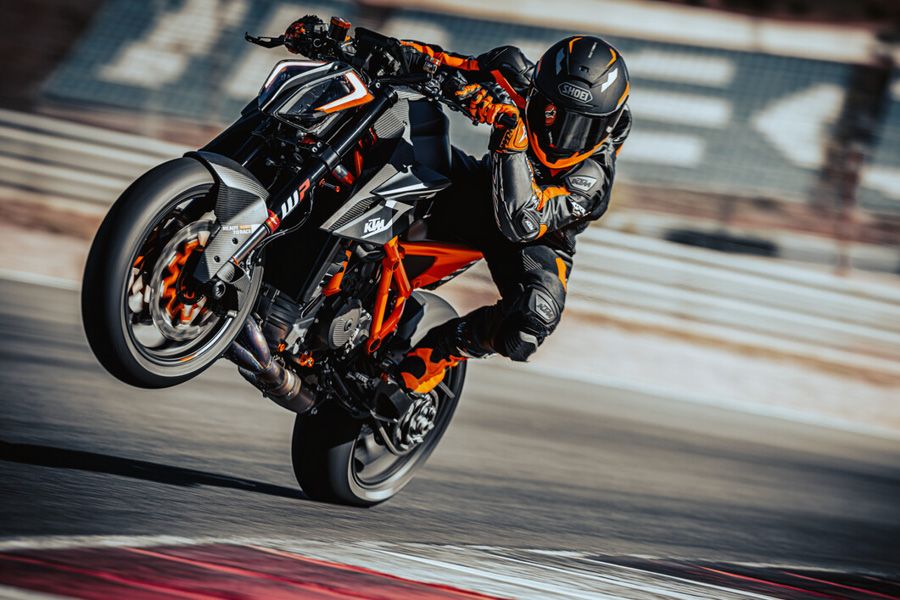 ---
Fortunately, KTM aren't slowing down in terms of offering 200hp+ super nakeds, like the limited edition 2023 KTM 1290 SUPER DUKE RR (above). If you want a new, fully-faired KTM it has to be a MotoGP RC16 (good luck buying one of those), a limited edition, track-only RC 8C (more likely, but still rare) or an RC390 or RC125.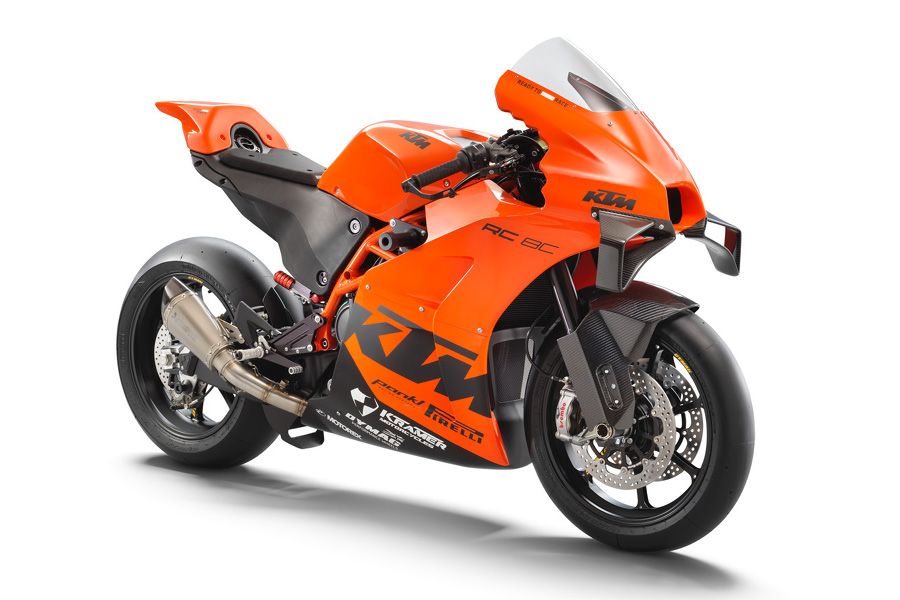 ---
The KTM RC8 and RC8 R is not only tomorrow's classic, it's also today's awesomeness. The example (below) from a dealer has covered just 12,797 miles since it was registered in July 2014 and looks in excellent condition.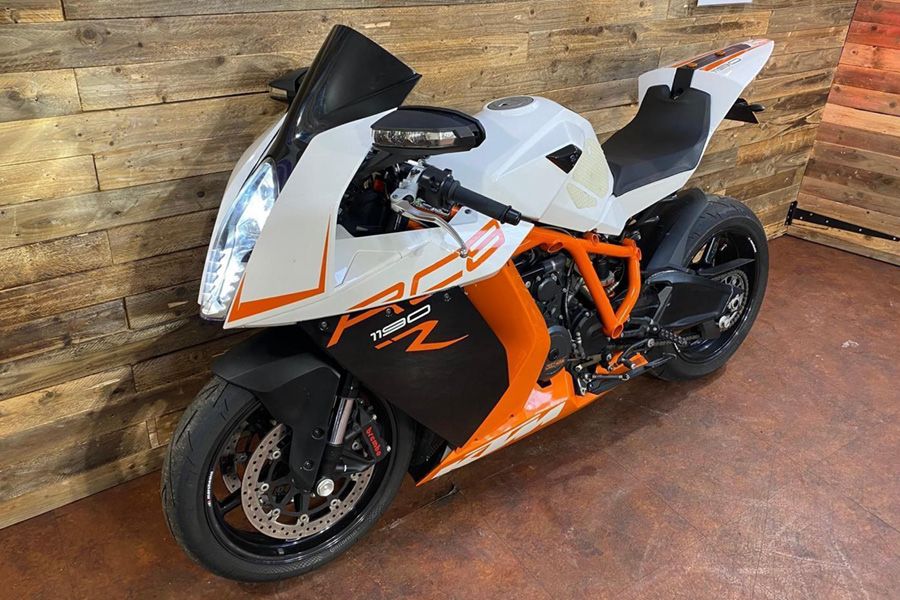 ---
Kept mostly standard by the previous owner, the only modifications appear to be a tail tidy, tinted screen and aftermarket exhaust. People will hear it coming, look twice and then want to speak to you about it because 'you don't see many of those'. Why are you still reading this? Get it bought!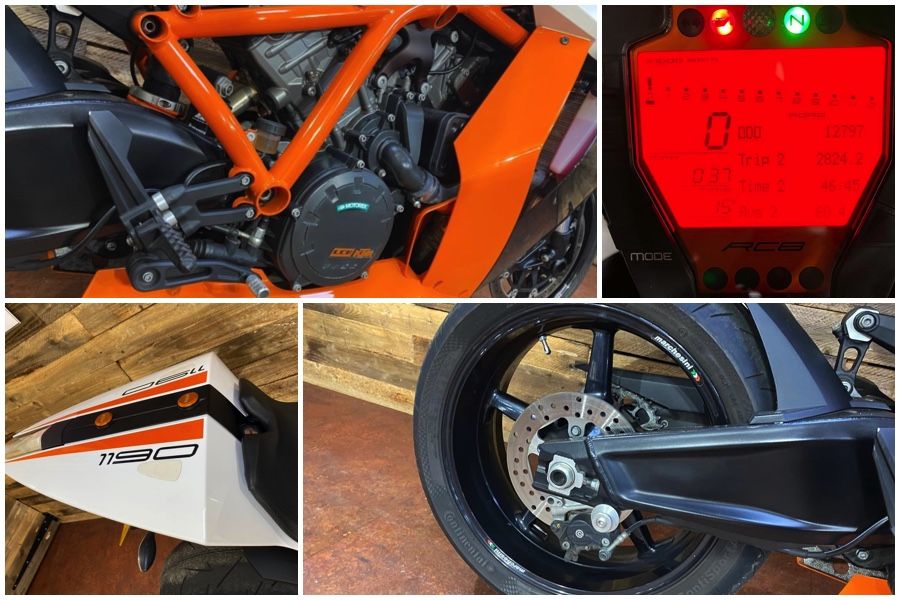 ---
Adding a beautiful RC8 to your collection and need Motorbike Insurance? Give our friendly team a call on 01733 907000.

---