---
Watchlist Wednesday: Yamaha DT125R
By Scottie Redmond
One L of a bike for a 125cc - this week Scottie is on ebay looking at Yamaha's tall, two-stroke trailie.




Scottie Redmond: The 125cc market never goes out of fashion. For those honing their experience on L-plates, it's all part of the journey towards that big bike test. But for some people, passing their motorcycle test doesn't have to mean jumping on to a bigger bike because, in some cases, a 125cc is simply all they need and carries some financial advantages, such as road tax and insurance prices.

CBT figures are incredibly healthy with waiting lists to keep that trend going for the near future. In terms of new machinery, the 125cc class has never been so diverse in terms of variance of styles and price points. But naturally, they're all four-strokes...
But from the not so distant past and with a few miles under their chains, there's an almost as diverse eighth-litre offering, including some fantastic two-strokes (some capable of 100mph!). This is a very popular niche within the bigger picture of classic bikes. Therefore, prices for bikes that look familiar to anyone that was an 'L's Angel' in the late 80s and 90s have been gathering pace.
This mint (more the colour than condition, but it is very tidy) Yamaha DT125R is for sale at £3,395 from Unit 5 Motos in Romford, Essex. Pre-Covid 19, this firm was full on importing 125cc bikes from France, and sometimes further afield. This is one that they fetched earlier and has already been UK registered, which is a fairly straightforward process, provided you have the correct Nova paperwork that should come with any imported and yet to be registered bike, car etc.

European 125s have their full stable of horses, unlike the lame 12bhp versions UK riders got saddled with to comply with our learner laws. This Yam comes fitted with the all-important YPVS set up: basically an electrical servo that takes its cue to open the 'power valve' when the revs get a lick on. Depending on who's propaganda you read, it can add a good 15-20 bhp onto the 12 horses of a UK one - imagine that at 17?! Even for a fully licensed rider that's an insane gain.
DTs were built as proper motorcycles with quality parts and sized for fully grown adults. Easy to work on and parts still easily available, which all adds up to making it an attractive inner city 125 - especially this example that sports an electric start! All you need is some modern road-biased tyres and a bottle of two-stroke oil.
Ebay Listing: NO LONGER LISTED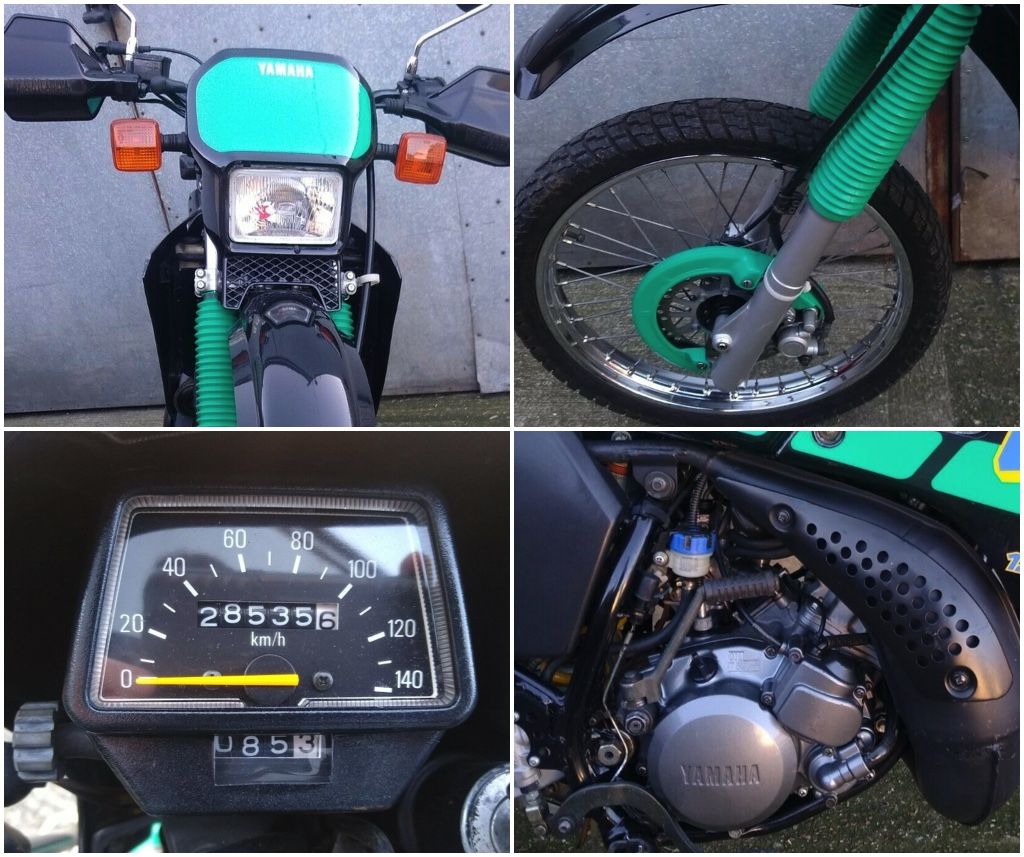 ---