---
Watchlist Wednesday: Yamaha R1 (1999) 4XV
By BeMoto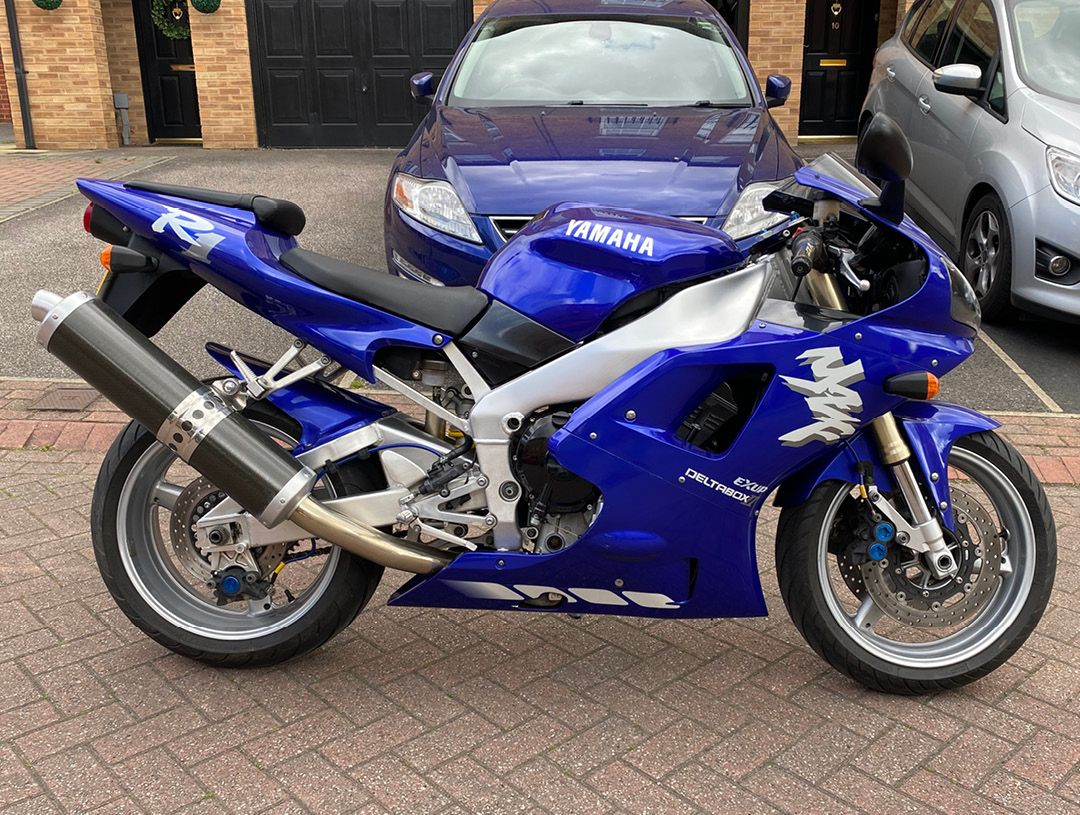 ---
Way back in 1998, the introduction of the Yamaha YZF-R1 revolutionised the large capacity sports bike market. Compared to its four-cylinder 'natural' rivals at the time (think Honda FireBlade, Kawasaki ZX-9R, Suzuki GSX-R750, Yamaha Thunderace…), it was sharp looking, even sharper handling and went like shi…. Well, it went fast. Very fast. 0-60mph in less than three seconds, 0-100mph in less than six seconds.
The Yamaha YZF-R1 was all Deltabox frame, EXUP valve and the latest Genesis engine with its stacked gearbox design making for a short overall size and allowing for a long swingarm. It rinsed everything. And took Suzuki until 2001 to topple it with the GSX-R1000.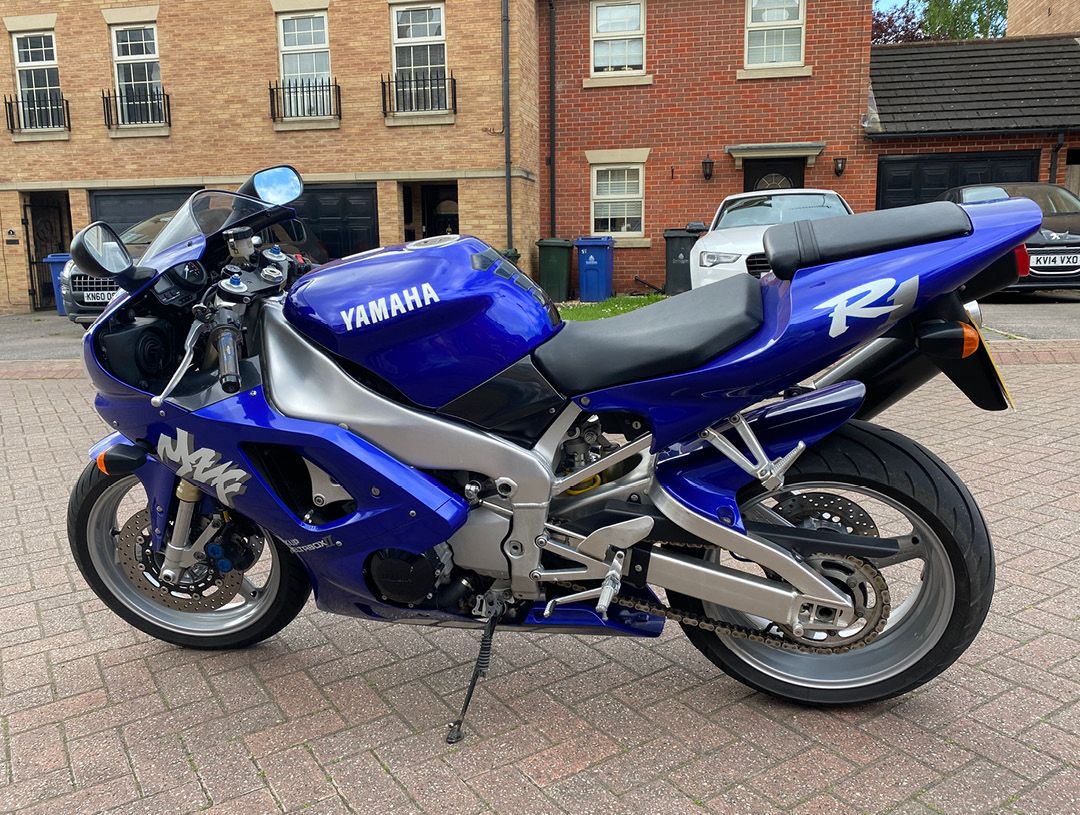 ---
The original model - the 4XV from 1998—99 - quickly became a cult model, despite the following version (5JJ) from 2000-2001 being a much better riding experience, thanks to the luxury of time and development to refine the original concept with a host of changes, very subtle to the eye but making a big difference to the ride.
But collectors/purists - call them whatever - will want the original and this advert on Car & Classic has got us in a tizzy's because we want it. A 1999 bike, completely original (bar the grips) and showing just 19,347 miles (that's 841 miles per year!) and only £4250.
---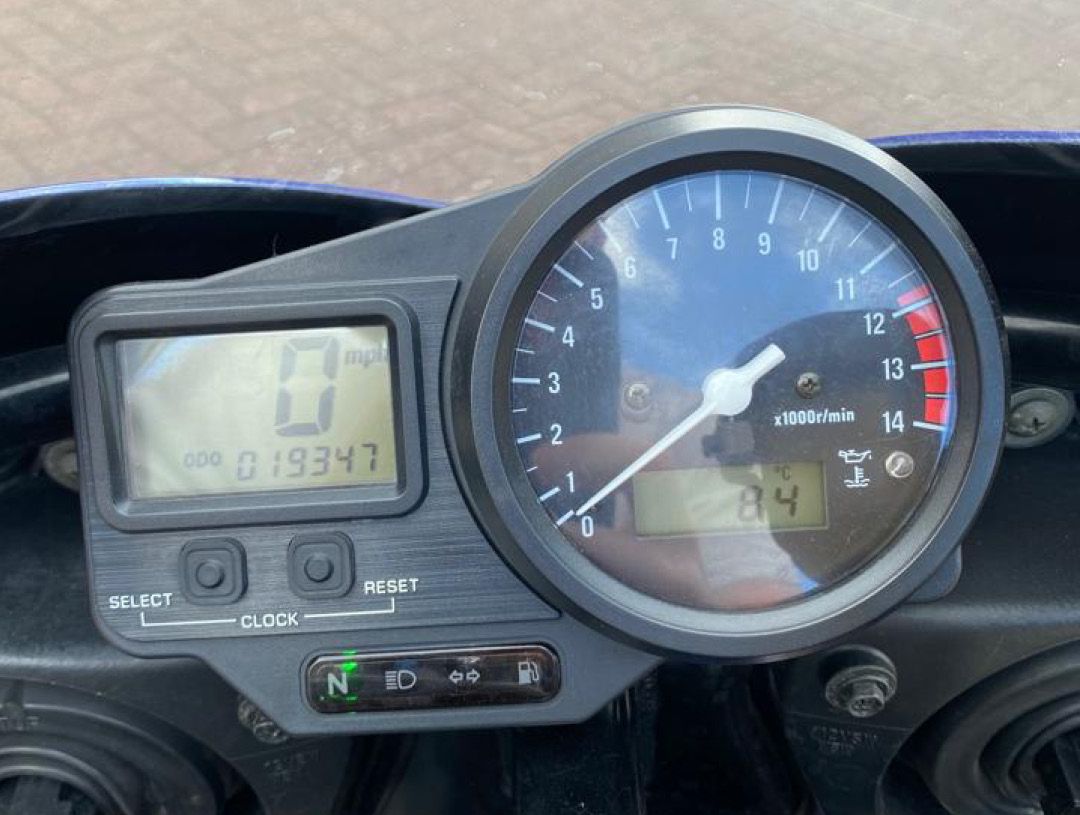 Here's what BeMoto's favourite bike buyer, seller, collector and breaker, Scottie Redmond, had to say when we showed him this advert:
"With the power of hindsight, it is like Yamaha rushed the all new for this model to production. What to look for with a 4XV is the state of the gearbox. Never that slick but many have had a tough life. Many more have been parted out due to destroying their box of cogs.
"Another aspect is the liners in the engine. Like the Yamaha R6 5EB of the same era, the liners are a weak spot. Unlike a repairable gearbox the liners are an integral part of the upper crankcase.
"Red and white ones command a premium, which is daft when we all know the blue version was the one that sold better in the day! Hence many red/white bikes registered on T plates giving us a clue they were rooted to your local Carnell's (remember them?!) showroom floor.
"Rear reflectors were binned at will, chopped off to show off that 6 inch rear wheel that was shod with a 190 section tyre!
Try finding one now though. They command around £200 if you can find anorak to part with one.
Although the 4XV is the one getting the 90s kids all excited right now, the thinking rider would buy the superior 5JJ which weirdly enough are cheaper!"
---