---
Watchlist Wednesday: Yamaha TRX850
By Scottie Redmond
Photo Credits: The Bike Shed Motorcycle Sales in Suffolk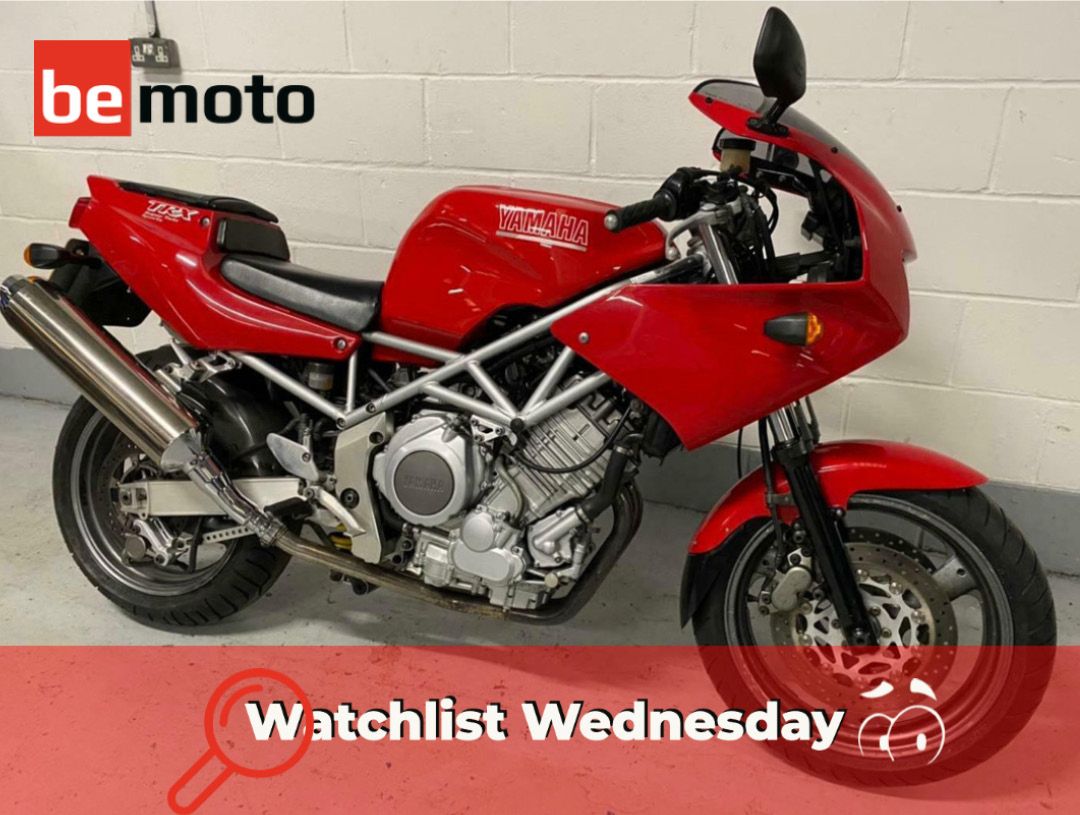 ---
The TRX850 is essentially a factory-built cafe racer that wanted to be a Ducati 900SS. Released into the wild in the mid nineties at a time when 'sportsbike Britain' liked its Japanese bikes to have four cylinders and Italian offerings to have two, the TDM-powered parallel twin was probably ahead of its time in the sense it wasn't popular at its release but doesn't seem like a bad idea now…

Our resident bike breaker, collector, seller and occasional rider, Scottie Redmond has the TRX Factor on this week's Watchlist Wednesday.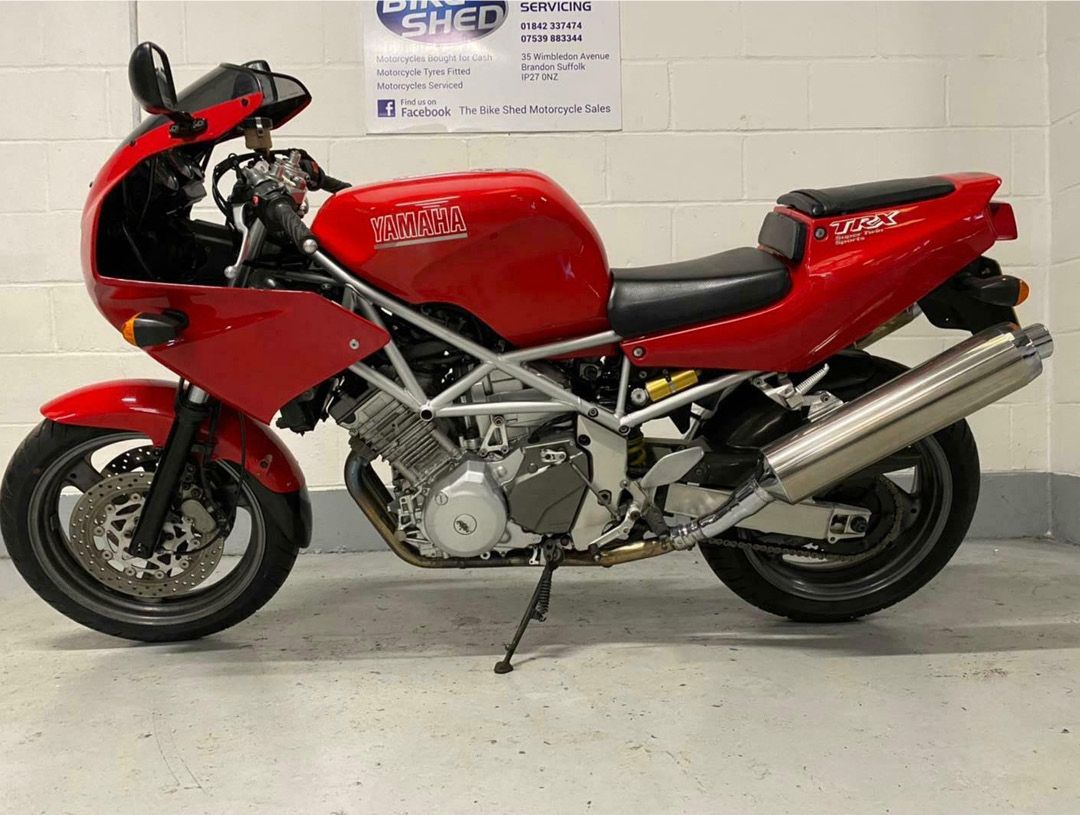 ---
Scottie: So often the 'cheap seat' models from the past often find themselves obtaining a bit of a cult following later in life, which gives them a new lease of life.
The Yamaha TRX850 was a bike with an identity crisis, a parallel twin that had a firing order that made it sound and feel like a V-twin when you tugged on the throttle and slung unleaded down the throats of the carbs. They do sound nice, though.
Quite a simplistic bike in the sense that it wasn't at the forefront in the technology department and there wasn't much in the way of glamorous components bolted onto that Ducati-inspired steel trellis frame. Conventional forks lacked the kerb appeal of upside downers (the fashion of the times)... Worst of all, Yamaha skimped on the finish and a TRX can quickly lose its shine if left out to fend for itself with the elements.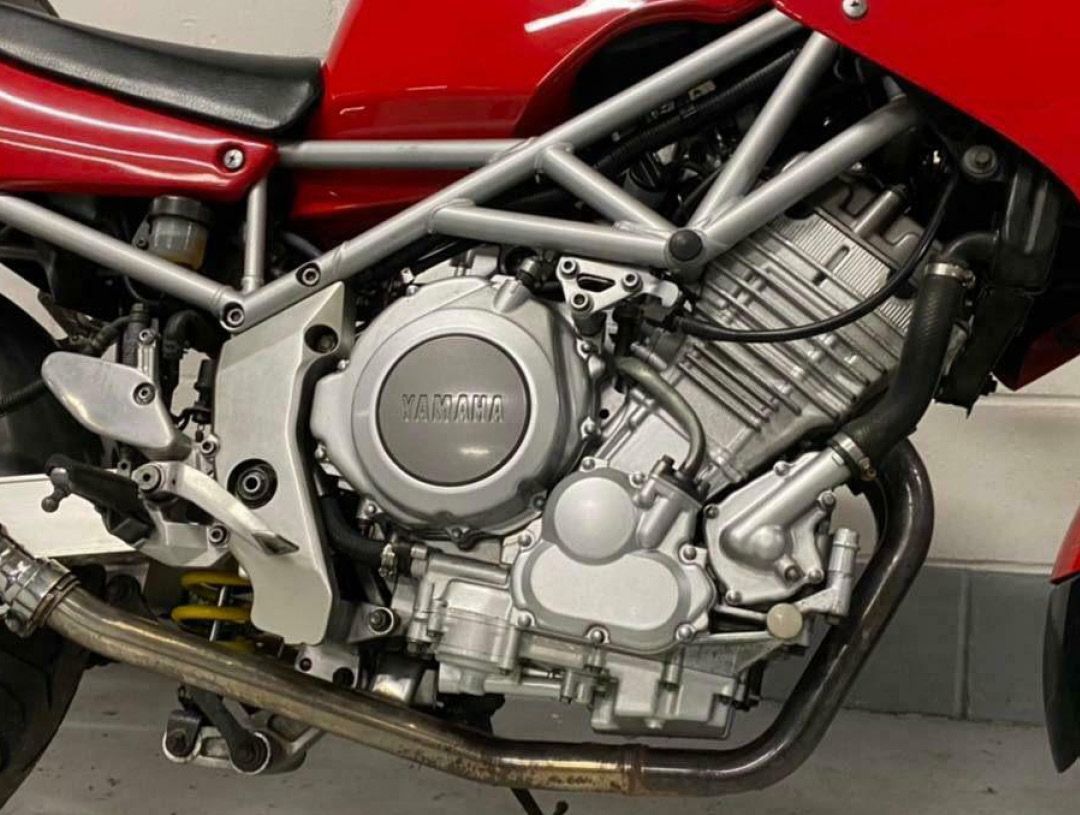 ---
Fast forward to 2022 and many TRX850s have vanished from the landscape, so if you fancy one you might need to hunt high and low to find one, let alone find a good'un.
This red hot one on ebay was by far the best one that's up for grabs. It's not molested or fitted with tacky, non-standard parts. And unlike many other TRX850s, it hasn't had components from other bikes bodged on.
There was a craze to fit Yamaha YZF750 front ends and even the complete rear end to TRX's back when they changed hands for not much money. That phase appears to have passed and the market charges a premium for a standard bike. There's a lesson to be learned every week in these - hold onto all the stock parts!
The really cool thing about this bike is the fact it has only had one owner from new! If you want to be the second, give the guys at The Bike Shed (no, not that one) a call.
Ebay Listing: NO LONGER LISTED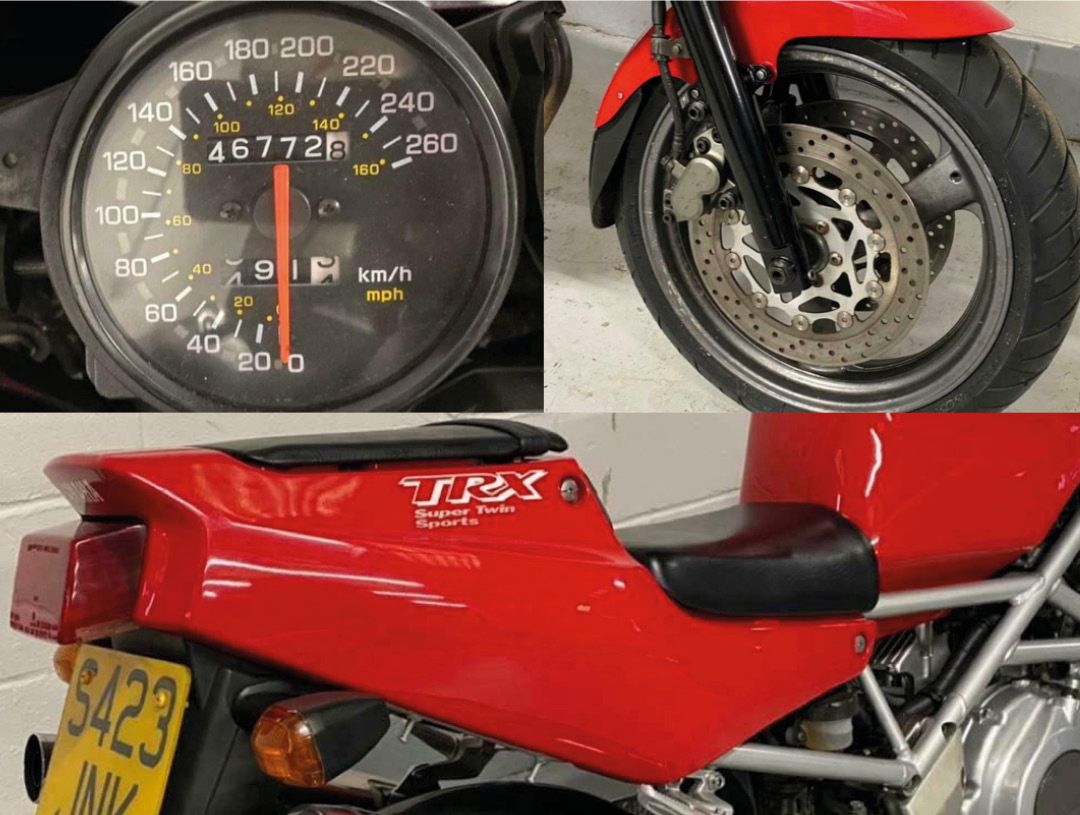 ---