Guide to Buying Multi Bike Insurance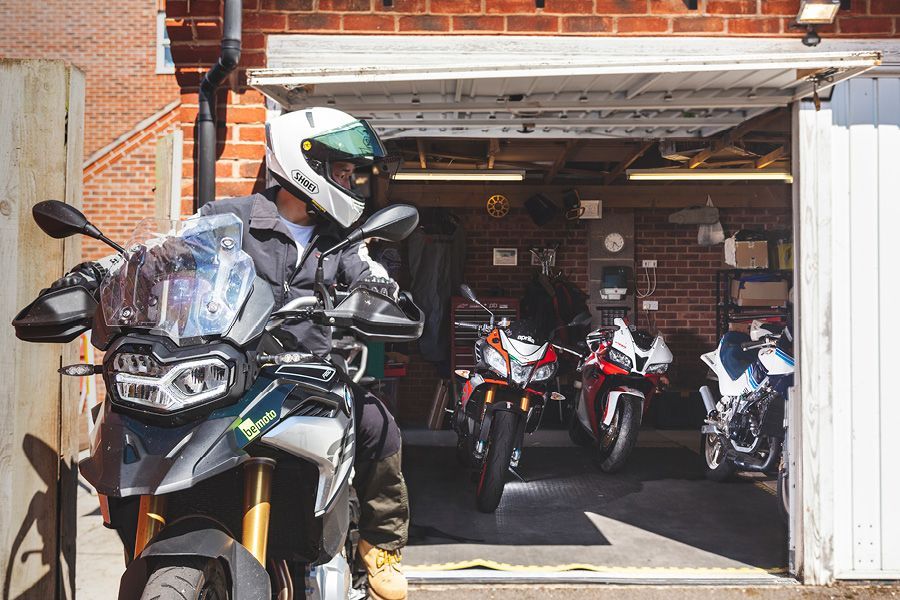 THE TOP THINGS YOU NEED TO KNOW ABOUT MULTIBIKE INSURANCE...
If you have more than one bike to insure, multi bike insurance offers the most cost effective and simple way to protect your collection. You can use your no claims discount across all your bikes and with a single renewal date, you have less paperwork and more time to get out and ride.

As bikers ourselves, we understand that saving time and money means being able to buy more bike parts or get out on your bike more. That's why we have created the most competitive and straightforward multi bike deals on the market, providing leading benefits across all bikes on one policy.
Not all multi bike insurance products are the same, however. So, today we're going through 6 of the top considerations you should look out for when choosing a multi bike insurance policy and insurer...
---
1. Are there charges for mid-term amendments?
Often, most insurers charge you to make changes to your policy midway through your term. This can include anything from changing your address or declaring modifications to adding an additional bike to your policy. Be sure to ask this question before you take out the insurance in the first instance to avoid any nasty surprises further down the track. The most customer-driven providers, like BeMoto, don't charge a fee to make changes. We pride ourselves on our fair and transparent insurance, which is why we don't charge our bikers for making any mid-term amendments.

---
2. How easy is it to add additional bikes to the policy?
When comparing multi bike insurance providers, check the average cost of adding a bike to a policy. It can come at a high cost or, in some cases, providers are unable to insure additional bikes mid-term at all. In both cases you are left at risk of falling victim to the No Claims Discount Trap, where you must either front the cost of adding the bike, cancel and start a new separate policy with zero NCD or face cancellation fees and also loose that year's NCD.
---
3. Does the policy meet your requirements?
Arguably the most important factor to consider when taking out multi bike insurance is whether the policy actually covers what you need it to. Look at how much cover the provider offers as standard and how much it will cost to add any additional cover you need to the policy. Does the insurer only cover UK roadside assistance, for example? And how much cover are you really receiving to protect your helmet and leathers? Check out BeMoto's Titanium cover, which costs bikers around £50 (worth around £200) and offers a host of valuable benefits across all bikes on one policy.

See for yourself how BeMoto compares to other insurance providers by visiting our multi bike insurance comparison page.
---
4. What is the provider's policy on modified bikes?
As bikers ourselves, we understand the frustration when either an insurer won't insure modification or it's just too expensive. Check in advance where you stand with the provider and ask the right questions. For example, if you have an incident, will your modifications be reinstated, or will your bike just be restored to factory specification? The team at BeMoto recognise that few bikes are left in their standard form, so we pride ourselves on our flexible approach to insuring modified bikes. What's more, our insurance will reinstate your declared modifications.
---
5. How is your annual renewal price calculated?
We've all seen it; insurance policies that seem to go up massively each year regardless of whether you have made a claim or not. Check with the insurance provider on how your policy renewal is calculated at the end of the term and prepare to shop around for a better deal. Here at BeMoto we don't automate the renewal process. We take a more personal approach, checking your policy and circumstances to continually find you the best deal – and that's not just at new business stage.
We're often asked: How is multi bike insurance calculated? Follow the link to find out more.
---
6. Does the insurance cover a range of bikes?
It's important to make sure the insurer can cover the types and number of bikes in your collection. For example, can they insure modern and classic bikes on the same policy? Some cursory checks at the time can save hassle and expense further down the line. Our multi bike deals are flexible, meaning you can add as many bikes as you want to your policy, regardless of their age, value or whether they are used on the road or off-road. We also cover a huge range of bikes, including mopeds, dirt bikes and trikes.
---
7. Does setting up a multi-bike policy take a long time?
It depends on how many bikes you have! Rather than a computer says 'no' approach for an online quote, when it comes to multi bike, we prefer to spend time on the phone with you to run though your bikes, modifications, security used and all the other details the will help give you our best quote with a policy that suits your needs.
But to reduce the time needed on the phone with us, we offer a Switching Service that allows you to detail your bikes in a simple form and then send it over to us, along with a renewal price you've been offered, so we can work through this information and then give you a call back on a date and time of your convenience. You can use our Switching Service here.
---
Like and follow BeMoto on Facebook and Instagram for more tips and advice on multi bike insurance and take a look at some of these MultiBike Garages here
---
If you need a quote today, give us a call on 01733 907000 or visit Multi Bike Insurance
Multi-Bike Insurance FAQs
Why choose BeMoto for your Multi-Bike Insurance policy?

How does Multi-Bike Insurance work?

Can you mix modern and classic bikes on a multi-bike policy?

How many bikes can be covered on a Multi-Bike policy?

How is a Multi Bike Insurance quote calculated?

How much does Multi Bike Insurance cost?