Track Bike Theft Insurance
Track and Race bikes (even without a V5)
Modified road-bikes used on trackdays
In Transit cover available (van or trailer)

FIRE and THEFT INSURANCE FOR TRACK or RACE BIKES

Protect your track bike against Fire, Theft and Malicious Damage (including attempted theft) when they are not in use and kept in a locked garage, shed or lock up - the place you store it does not have to be at your home address.

Discounts for Trackday Addicts group members and No Limits Trackdays customers.
Options:
Multi-bike (including a mix of bike types on one policy)
No maximum value per bike or collection of bikes (high value bikes require more underwriting)
Cover at home or in a storage unit elsewhere (subject to security)
Cover "In Transit" when locked in your van or trailer (to and from tracks, shows and events)
Cover for "Tools & Spares" relating to your bike
Cover for all your declared track and race modifications (subject to photos &/or receipts)
Any bike that's not on the road can be insured for Fire and Theft:
Non road-legal race spec bikes (even without a V5)
Modified road-bikes used for trackdays, i.e. no longer MOT'd, Taxed or insured for the road but has a V5
SORN & 'Laid up' road bikes - why pay for unnecessary road insurance cover for that classic collection or old faithful FS1E you no longer ride?
We can also offer 'Daytime MOT' Bike Insurance for road-legal track bikes (riders with appropriate road experience and No Claims Discount).
Read our article Seven Tips to Trackday Success for advice from a seasoned trackday rider.

---
BeMoto can also offer Fire and Theft cover for other types of motorcycles in your garage, including:

Road legal motorcycles that are 'laid-up' and SORN
Off road motorcycles, e.g. dirt bikes or quads (no V5 required)
Children's motorcycles, including mini-moto and electric trials bikes
Classic motorcycles, including collections
High value motorcycles, no limit to the number we can insure
---
Unusual risks or non-standard storage and security?
Don't worry, we can often provide cover by talking to the underwriter, even if your circumstances don't quite work with our stated requirements (we are bikers and will try hard to help you).
---
If your bike is not road-registered (doesn't have a V5) we may require you to either Data Tag it at your cost, or complete and return the FREE DVLA off-road registration form INF85, which ensures your bike is legitimately registered to you as the owner - you can register AFTER buying a policy.
No cover is provided under this 'Non Road' policy whilst you are riding the motorcycle, either on a public highway or on dirt or track. We have other products available for road insurance and track day bike damage.
---
Call BeMoto to speak to a track bike specialist on 01733 907000* for all your insurance needs, including Race Van or Trackday Repatriation Insurance.
Click here to see our Motorcycle Track Insurance product range.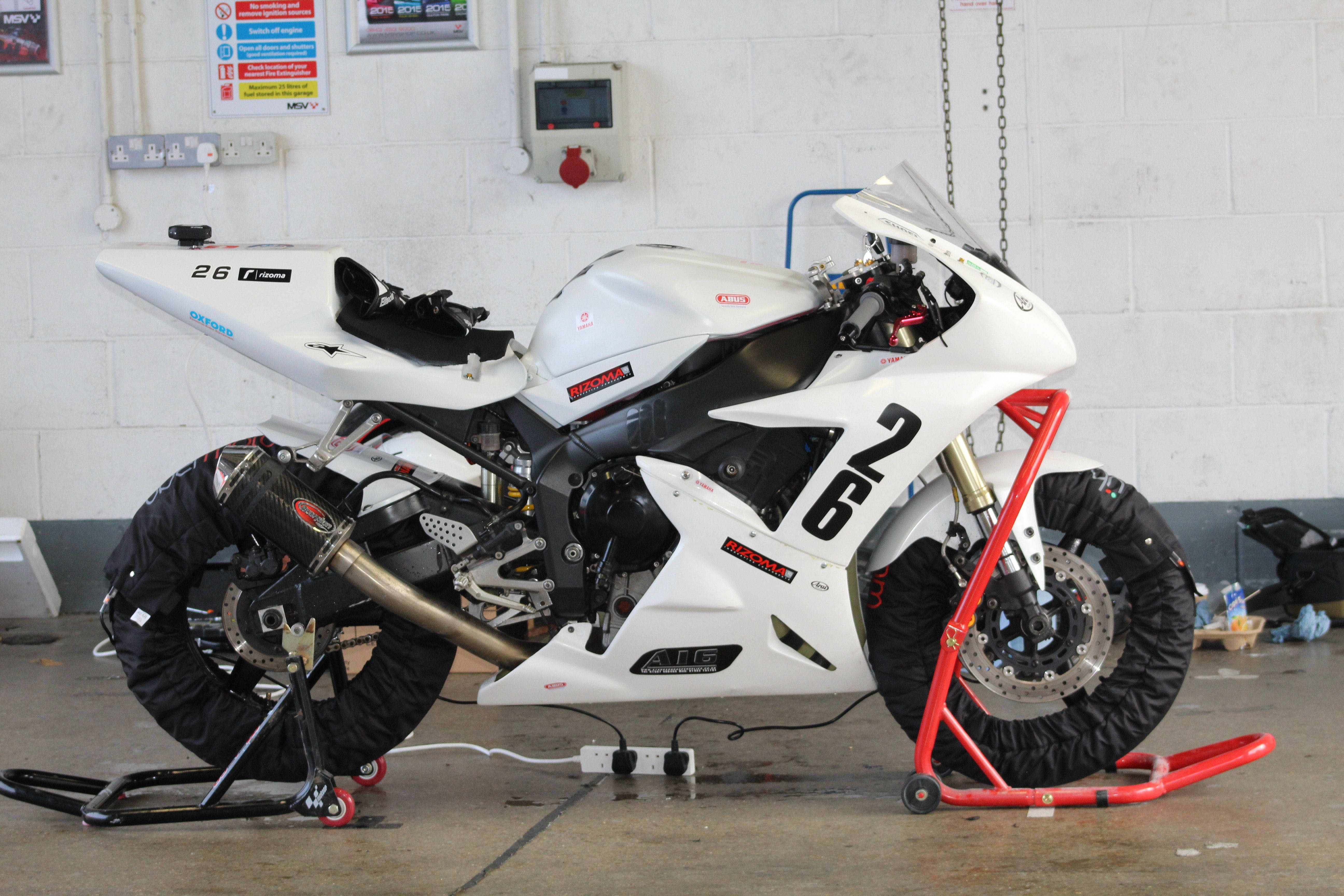 ---
* Calls may be recorded for our joint protection