Support 44Teeth
Quote '44Teeth' & get FREE excess contribution insurance (up to £500 if you claim)

---
Do you like motorcycles? Do you like brutal banter? Do you like watching people do absurd things on two wheels?
Well, look no further than 44Teeth, the YouTube channel that combines all of those things and more - and if you're wondering what 44Teeth has to do with anything, it's the number of teeth a pig has... Although we suspect it's more likely to be referring to a rear sprocket on a motorcycle!
Founded in 2014 by Al Fagan and Chris Eades (also known as 'Mel & Sue'), 44 Teeth has become a go-to destination for motorcycle enthusiasts who want to see more than just the standard bike reviews and test rides. Fagan and Eades have a genuine passion for all things two-wheeled, but they also have a talent for making you laugh while you learn.
BeMoto has been a long-time supporter and partner of 44Teeth, not only insuring their personal bike & race van collections for road use and Chris's modern-classic bike collection with SORN Insurance, but also providing trackday damage cover for their various track activities - including a rare carbon BMW HP4 worth £68k that thankfully made it back in one piece!!
By providing sponsorship revenue to 44Teeth, along with their other long-term partners, it enables them to focus on creating great content for all of us to enjoy (as well as helping to bring our brand to a wider audience). We've also given away two Budget Bike Battle sports bikes to two lucky 44Teeth followers and one of our team was previously interviewed about insurance by Chris as part of a Twitter Q&A session.
---
The 44Teeth Team
Chris Eades (aka 'BVG'), carved his path of Youtube fame as the foremost spokesperson on all matters concerning the daily commute in London (and that time he took a GSX-R green-laning). His favourite subtopics of the commute include Addison Lee couriers and 'Polite' vests. When he's not dressed up in his Baron Von Grumble (BVG) costume, he's a regular guy who happens to be obsessed with motorcycles. He's also a bit of a social media sensation, thanks in part to his entertaining and often irreverent Instagram posts. When he's not filming videos for 44Teeth or his BVG channel, you can find him getting behind the mental health effort and promoting Permission To Torque.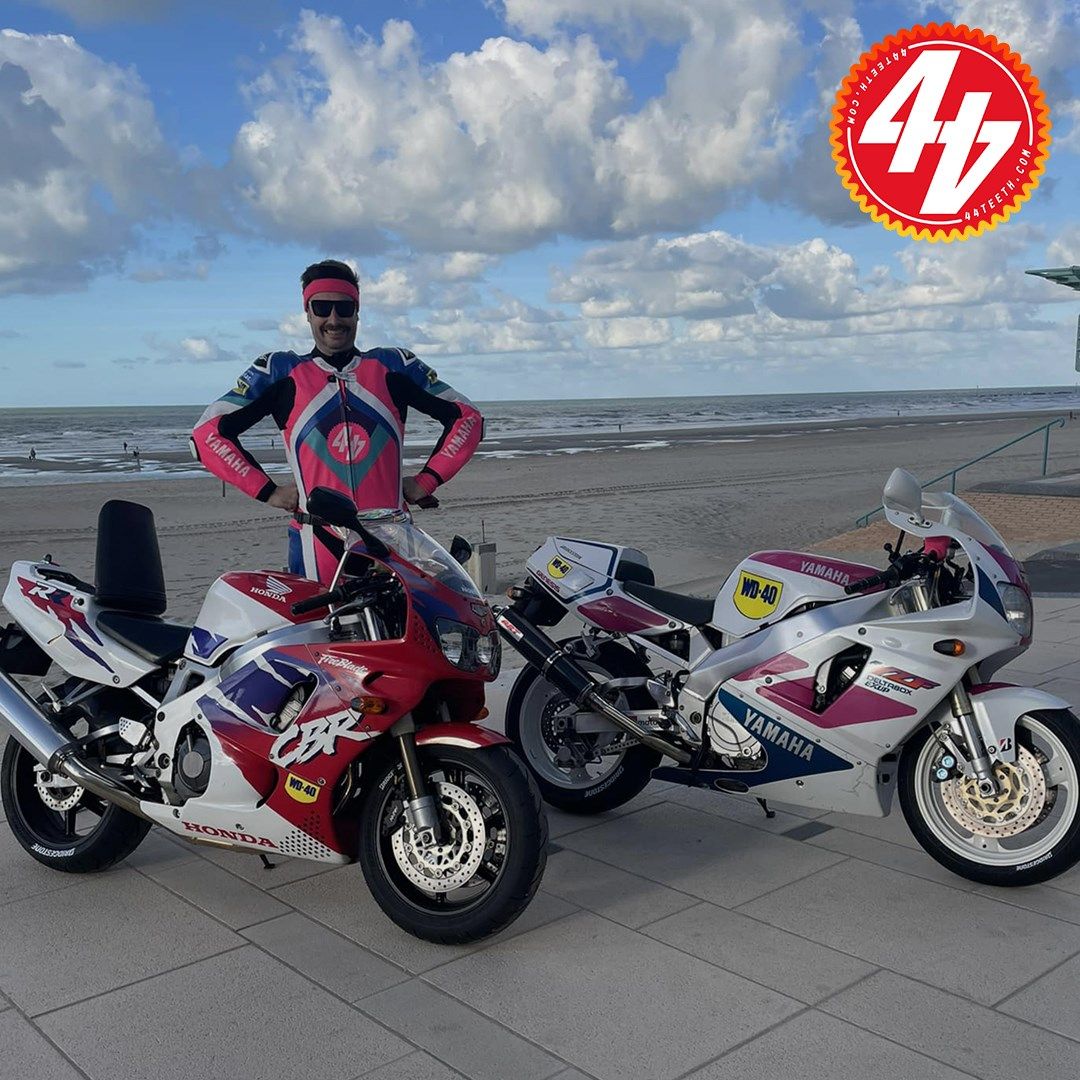 ---
Al Fagan (aka 'Al Fagani') has been involved in motorcycles for as long as he can remember. He got his start working at a local motorcycle dealership before moving on to become a journalist for Fast Bikes Mag where he served the publication for over a decade as a road test editor. In 2016, he teamed up with Eades to start 44Teeth and the rest is history. Fagan brings a wealth of knowledge and experience to the channel and is the perfectly carved ying to Chris Eades' yang. When he's not on camera, you can find him tinkering with his beloved bike fleet.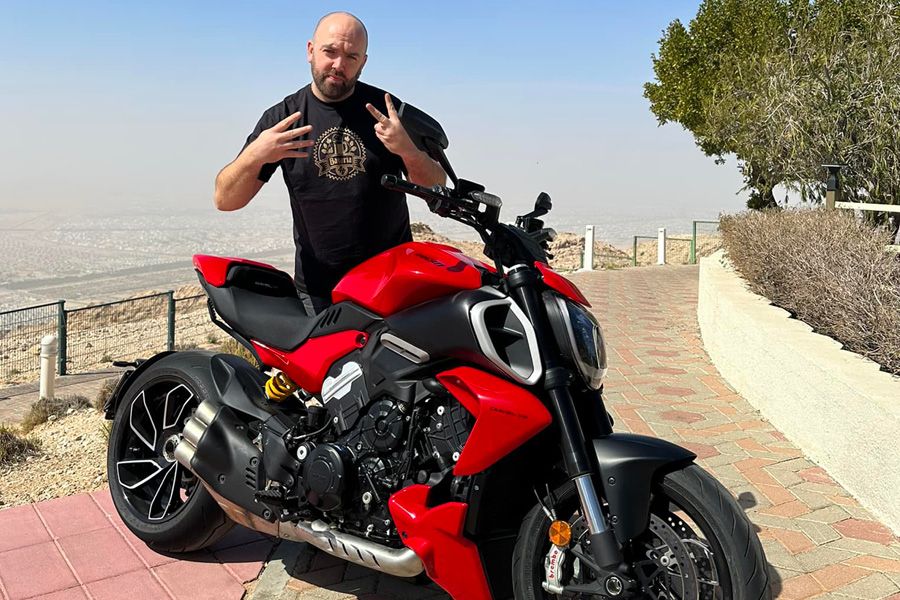 ---
And let's not forget about Boothy, the newest addition to the 44Teeth crew. Mike Booth (aka 'Boothy') joined the team in 2012 and has quickly become a fan favourite thanks to his infectious enthusiasm and ridiculous antics. He's a former road test specialist for Fast Bikes and has a wealth of race experience. Boothy brings a unique perspective to the team and his persona slid hand in glove into the channel. Whether he's testing out a new bike or attempting to do a backflip on a dirt bike, Boothy always manages to keep things entertaining.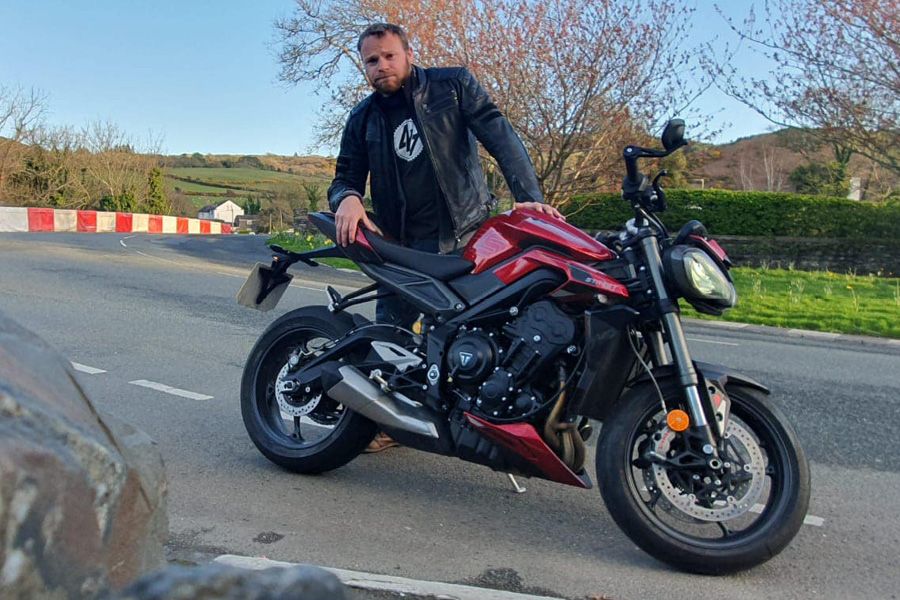 ---
A buffet for your visual enjoyment
Together, Fagan, Eades, and Boothy make up a formidable team of motorcycle enthusiasts who aren't afraid to get a little bit silly. Their videos range from informative to downright absurd, but they're always entertaining. Whether you're a seasoned rider or just someone who likes to watch people do dumb things on YouTube, 44Teeth is a channel worth checking out.
Some of their popular videos include the time they endured a 24 hour race, and the time they took a Hornet and a Bandit skiing (spoiler alert: it wasn't easy). The latter is from their Budget Bike Battle series which is unmissable viewing pleasure so check those out. The boys also get their ride on at manufacturer launch events and offer a zingy down to earth platter of info for your biking palate.
If you're a fan of motorcycles and you haven't checked out 44Teeth yet, you're missing out. With their unique blend of humour and expertise, Fagan, Eades, and Boothy are sure to keep you entertained for hours on end. Just be warned: you may find yourself wanting to buy another motorcycle or wanting to leave the country on a crazy adventure.