Bike World TV
Bike World TV is a popular television program that focuses on motorcycles and the world of motorcycling. The show features news, reviews, and interviews related to motorcycles, as well as coverage of events and rallies.
Bike World TV has been on air since 2007 and is produced by Alan Rawlings who specialises in motorcycle content. The show is hosted by a team of presenters who are all passionate about motorcycles and have extensive knowledge of the industry.
The program covers a wide range of topics related to motorcycles, including new bike launches, road tests, maintenance and repair, custom builds, and racing. Bike World TV also features interviews with industry experts and celebrities who are passionate about motorcycles.
BeMoto are over the moon to be working in partnership with Bike World TV to help them keep creating free content for you to enjoy. For every policy BeMoto policy purchased where a customer refers to 'Bike World TV', or calls The Bike World Hotline below....BeMoto will pay the channel a commission in order to help support the creation of content. There is no difference in the product or the premium cost for riders using the reference of 'Bike World TV'. In other words, we pay the commission, but it doesn't cost you any more.

---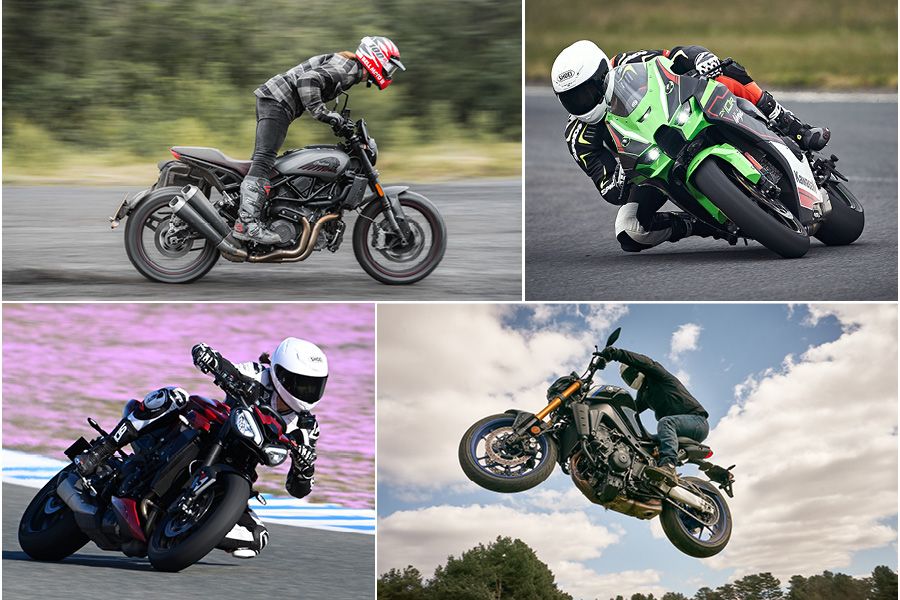 ---
Bike World TV Presenters
---
Chris Northover
If it's got wheels, Chris will be excited by it. A lifetime bike rider from a family full of motorbikes, he now counts himself very fortunate to be testing, riding, developing and reviewing bikes for a living. Chris keeps telling everyone he's retired from racing, but he has raced a bike in some guise every year since 2003. When he's not riding bikes, he'll be elbows deep in whatever old relic is on his beloved workbench this week. A terminal bike nut, there really is no cure.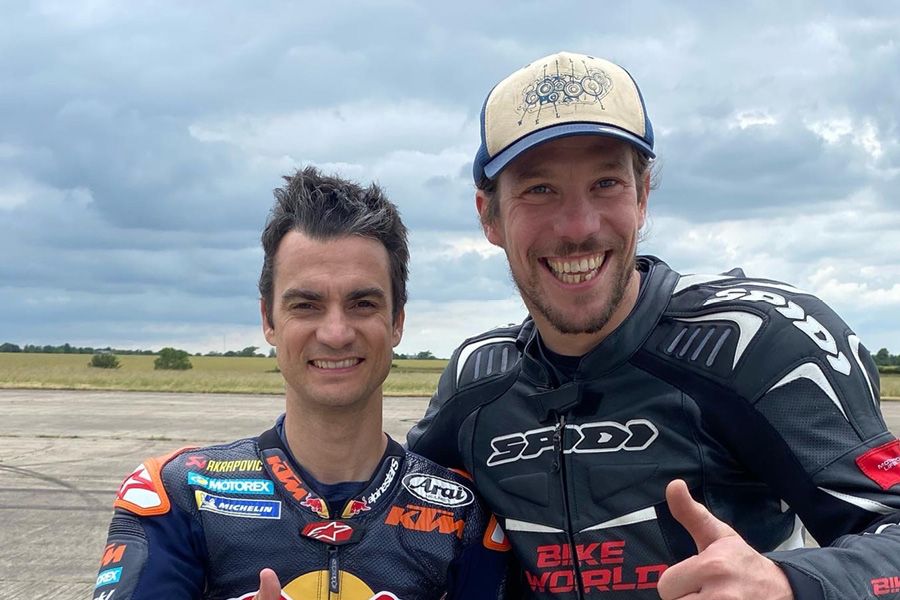 He's the one on the right ;-)

---
Adam Child
Known as Chad to most, he hails from Yorkshire and is renowned for his time as a senior road tester at MCN - Motorcycle News spanning from 2005 to 2019. However, his passion for professionally testing bikes can be traced back to the late 90s.
Having attended over 350 bike launches and ridden over a million road test miles across numerous tracks worldwide, he's an accomplished international road racer with podium finishes in New Zealand and race wins at Oliver's Mount, along with two top ten placements at the prestigious Isle of Man TT. He has an eclectic racing portfolio, ranging from a podium finish at the Goodwood Revival on a Manx Norton to a Honda Fireblade at the TT.
Besides racing, he also enjoys off-road biking and restoring classic motorcycles, as demonstrated by his recent restoration of a Ducati 900S, and is equally content on a race track with his elbow down or navigating through muddy terrain. You may have seen glimpses of his restorative work on social media platforms.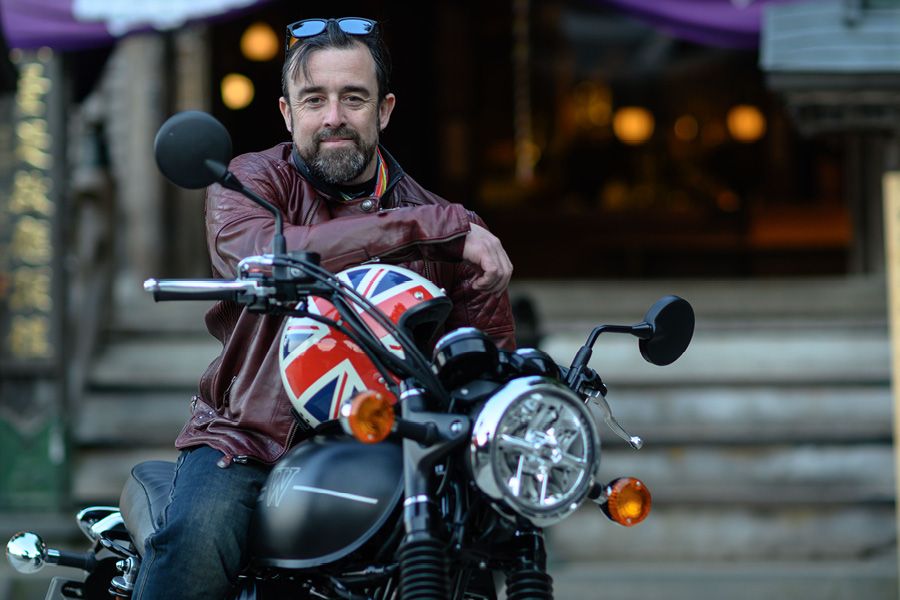 ---
Lara Small

Lara Small is a motorbike racer, presenter and engineer. Now on the Bike World team, Lara uses her short circuit racing credentials and early YouTube efforts (see @Laramoto) to create the very best motorbike TV show with her fellow presenters.
Since catching the riding bug in her teens and quickly realising that the public roads were a risky place to push her limits, Lara soon moved on to excelling on track. Capable of jumping on any bike, Lara learned her race craft on a CB500, podiumed on a SRAD and recently excelled on a Yamaha R6. Flattracking, green laning and motocross now all contribute to Lara's latest offroad endeavours.
When not chasing apexes, Lara holds down a full time job as an Engineering Manager at Rolls-Royce (not the cars!) and serves as a Reservist in the British Army. Lara is happiest on a long European tour on her Ducati Supersport S, although she gets a bit tired of waiting for her partner to catch up.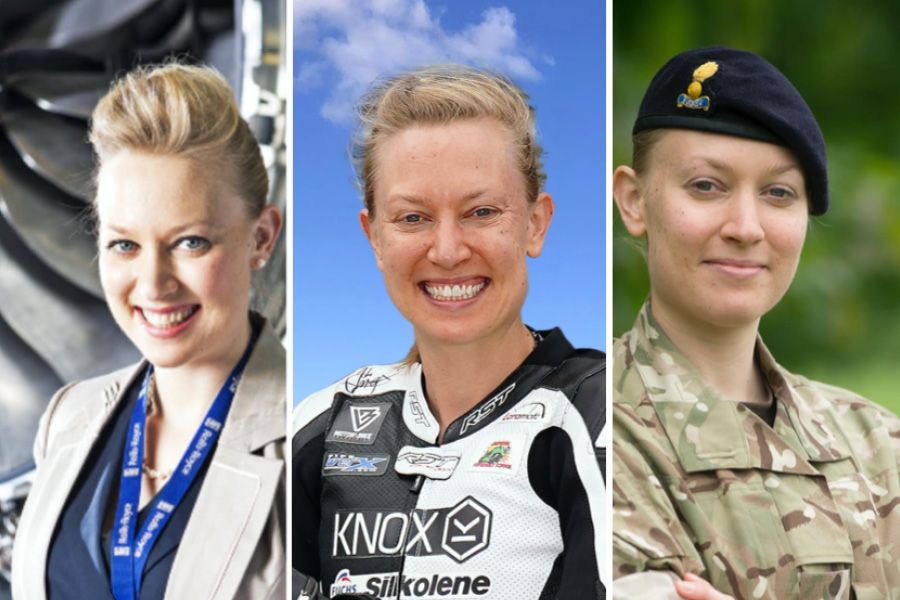 ---
Neil Hawker
Devon born and bred with motorcycles at the forefront from the beginning, Neil has never been far from 2 wheels and learnt most of what he knows good and bad from serving in the British Army.
Offroad is his passion and he has been competing at the highest levels from trials, enduro, motocross and even the Dakar Rally. If he's not riding he's cooking, eating, or thinking about riding. Although he's a busy man after taking the role of British enduro championship manager alongside being an off-road riding instructor and a firefighter.
Former REME mechanic in the Army, longtime Enduro racer, Dakar Rally finisher and general funny man, Neil joined the Bikeworld Team in 2020. An incredibly skilful and thoughtful rider, the Devonian brings a fresh perspective to the team and riding world through an unrivalled enthusiasm for everything in front of him.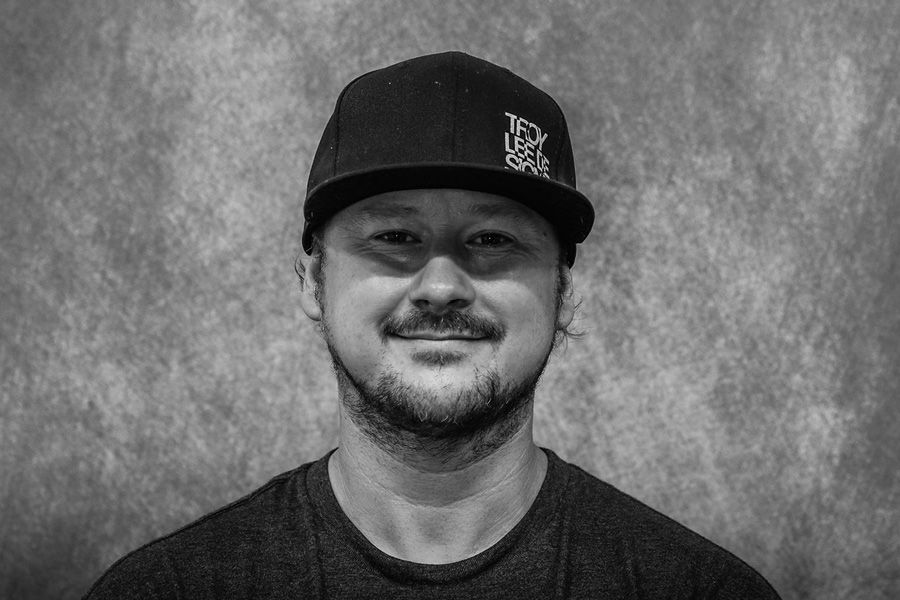 ---
Insurance Renewal Due In The Next 30 Days?

---
In addition to the television program, Bike World TV also has a strong online presence, with a website and social media accounts where viewers can access additional content and interact with the show's hosts and producers.
From new model launches, to technical pieces the YouTube offering is a popular and respected source of motorcycle content, and is enjoyed by enthusiasts and casual viewers alike. Two of the most popular segments of the channel are Dream Rides and Carwow drag races.
---

Dream Rides is a popular segment of Bike World TV, which focuses on showcasing some of the world's most incredible bikes. They have featured the Ducati 998R, Suzuki RG500, Honda RVF750 and many more. In what can only be described as episodes of pure enthusiast joy, the presenters and guests gather around the bike of topic in chesterfields and share what they love about the bike.
These are episodes of pure indulgence, so whether you are a stats buff, just like ogling at pretty bikes, or just fancy a good ole motorcycle related watch, you will not be dissapointed.
---

Bike World TV and Carwow go head-to-head on a regular basis and have produced several epic drag race videos that pit some incredible motorcycles against supercars and hypercars in high-speed races.
The Bike World TV v Carwow drag races typically take place on a straight track or drag strip. The races are timed and are accompanied by uniquely competitive and comical commentary from the hosts of both shows, as well as analytical roundups from their respective expert perches.
The drag races are super popular with fans of both types of vehicles, and generate a lot of excitement and anticipation. Some of the most popular races have featured iconic cars such as the Lamborghini Huracan and the Porsche 918 Spyder, competing against high-performance bikes such as the Kawasaki H2R and even a Team Red Bull MotoGP bike.
If you're in the mood for a high-quality production, exciting racing action, and informative commentary, look them up and enjoy the thrill of these unique races.
---
See the latest from Bike World TV:
GASGAS TXT Racing Launch Event 2023:
---
Ducati Multistrada V4 Rally 2023 Launch & First Ride:


---