---
2018 Yamaha YZF-R1 Concept
By Kar Lee
Exclusive rendering for BeMoto by Kardesign
Yamaha switched the superbike world up with the 2009 YZF-R1 – a brand new motor with a cross plane crankshaft
Instead of the usual inline four wail they gave us a lumpy, offbeat and very tractable engine housed in a chassis that was oh-so flickable despite the physical size of the bike itself. It fitted people of all sizes but the 6-footers loved it. It proved to be a formidable road bike but could cut it on the track despite not being as race-focused as its competition.

That all changed in 2015 when the R1 flipped its bias towards the circuit. It added a host of riding aids aimed at shaving fractions from lap times, it was more nimble, lighter and of course more powerful. Unfortunately, the power delivery of the motor had changed to achieve the 197bhp – 18bhp up on the previous model – that Yamaha were claiming. The low/mid-range grunt that allowed stupendous easy wheelies from a whiff of throttle was absent – the power had been shunted to the top end of the tacho, which now revved higher. The aesthetics had taken a turn for the strange too, especially when it came to the headlights which looked like an afterthought. This bike is 600cc-small too: if you weren't the size of a racehorse jockey you'd struggle with the compact nature of this beast.
Which is why in the BeMoto Bike Insurance "Parallel World" our YZF-R1 supersports motorbike exists. Sitting neatly between the racetrack refugee and the more spacious road-friendly original, our R1 features all the technological treats of the latest bike but re-packages them in a chassis that works on the road too. Boasting a power delivery that may not quite reach the giddy top end numbers of the latest machine, the engine more than makes up for it with an enhanced bottom and midrange punch to drive it out of slower corners whatever the gear. The engine is narrower than the original cross plane unit too, improving ground clearance and features lighter internals including the titanium conrods of the later bike.
Adjustable rearsets and clip-ons provide the comfort, lightweight alloy five-spokers are barely heavier than the magnesium hoops on the latest bike but they will need less maintenance and not cost a small fortune to replace, either. Crucially, it's blessed with headlights positioned where we'd expect to see them while the overall styling is more of a natural progression – it still looks like an R1. Hell, yes.

In a Parallel World this R1 exists...
---
Old World... (well 1999)...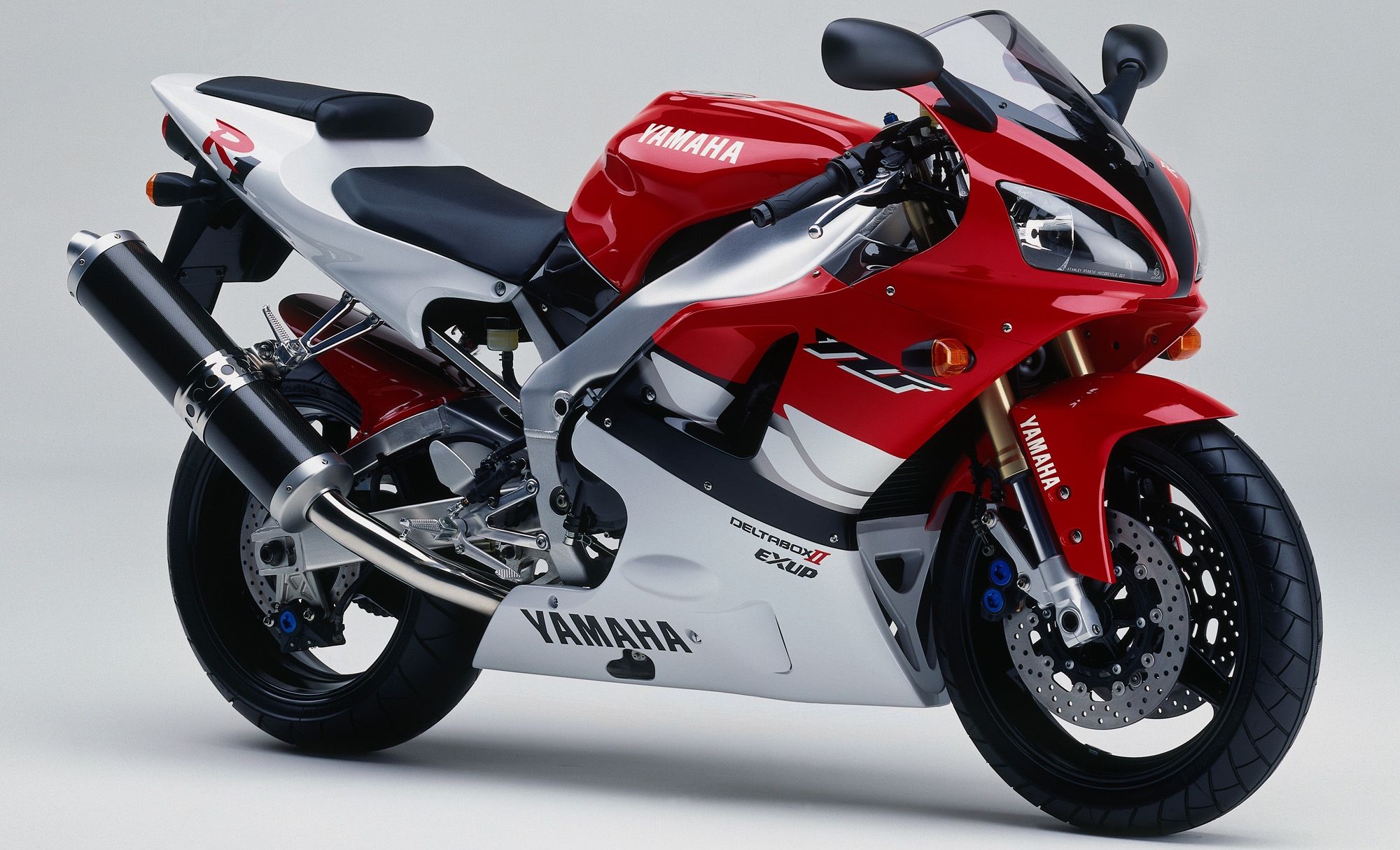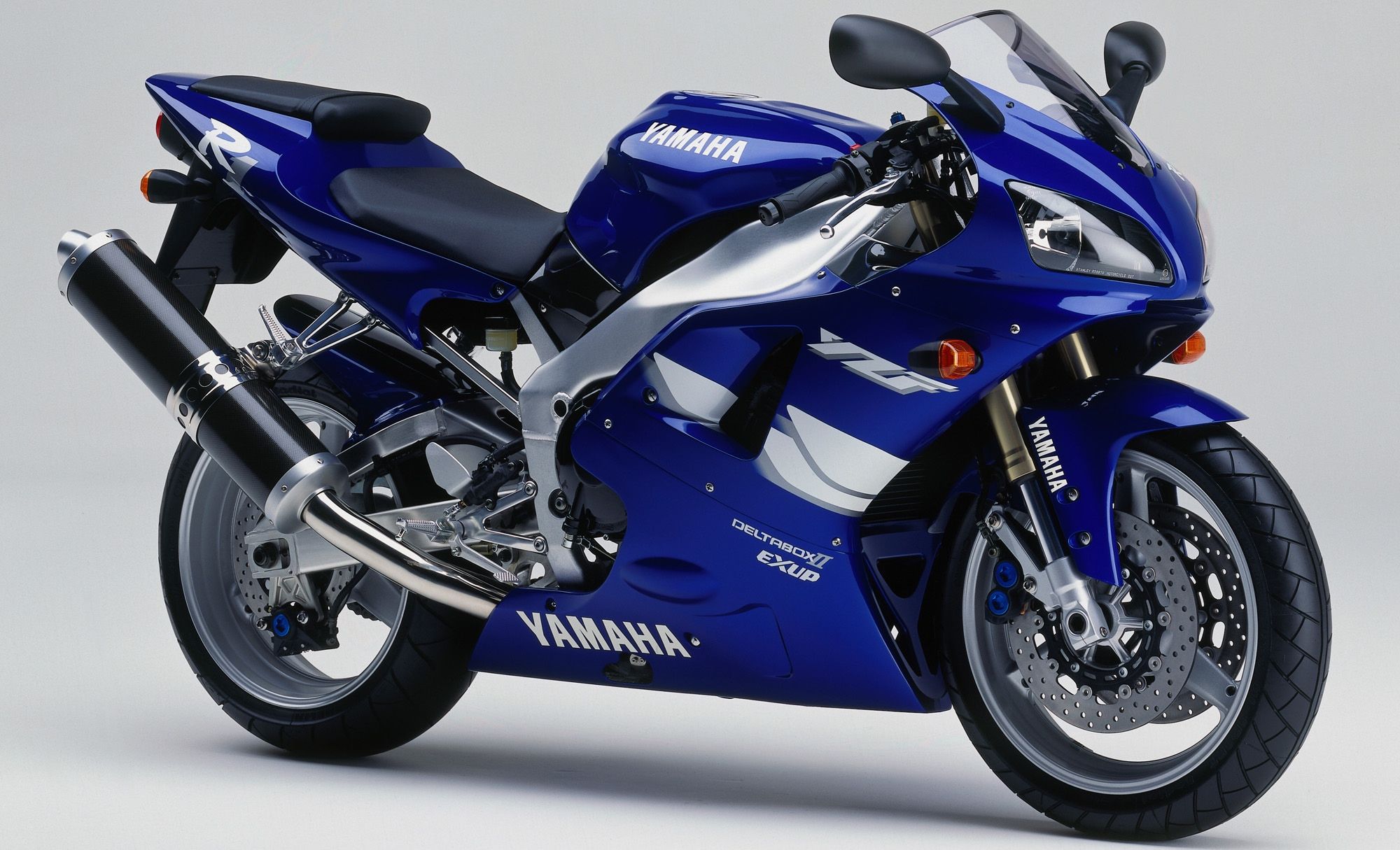 ---
BeMoto Parallel World...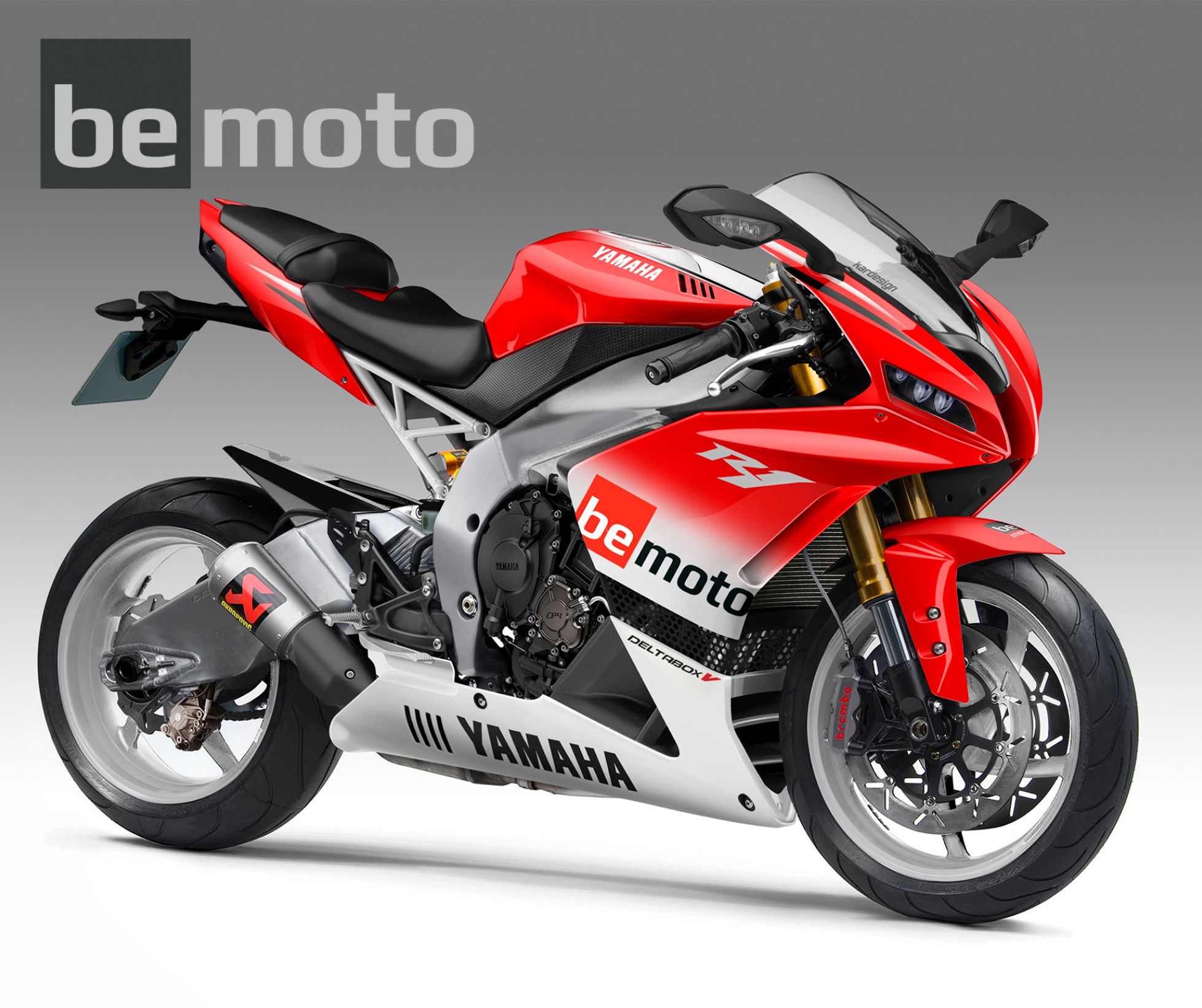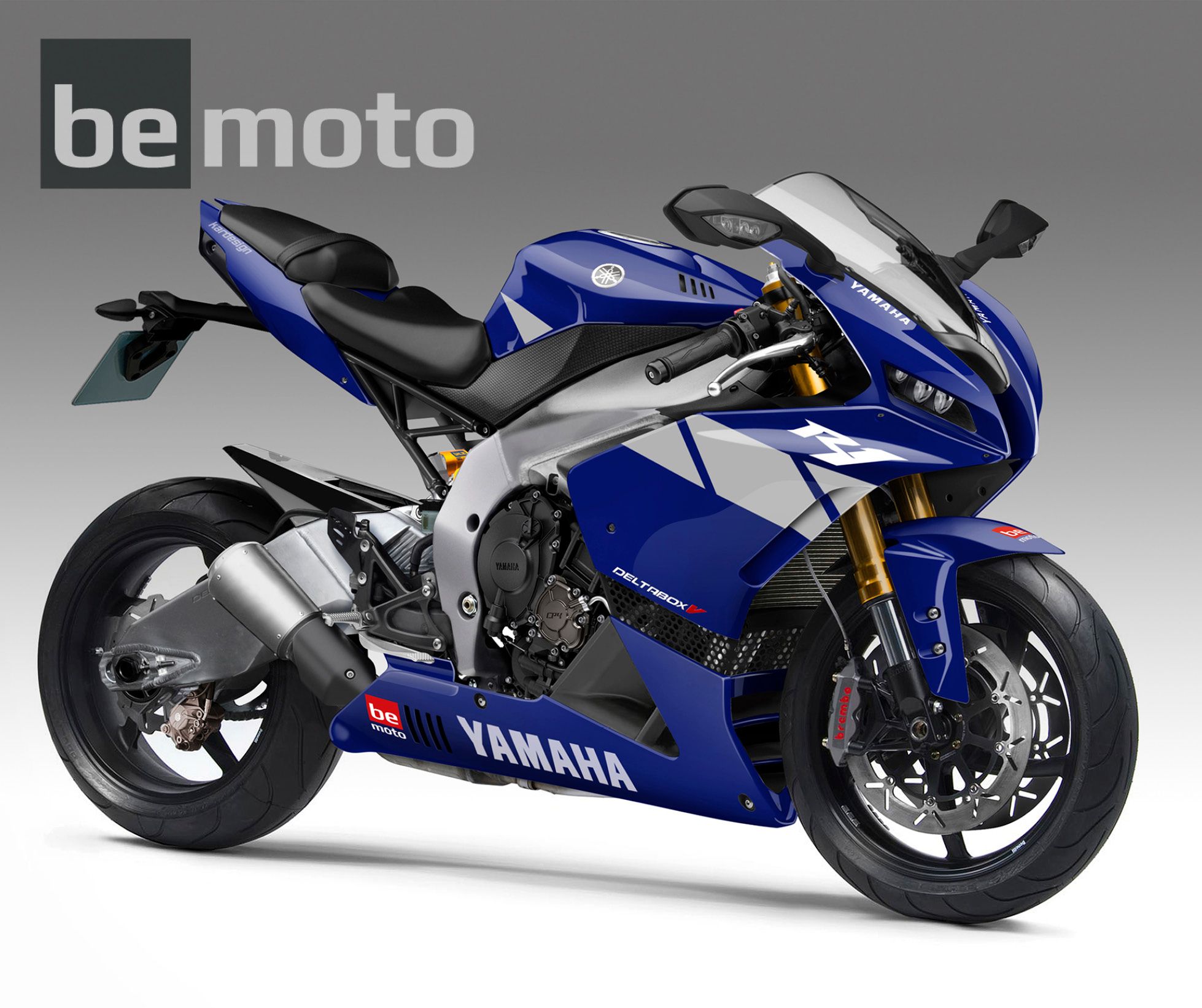 ---
Yamaha Motorbike Insurance
We're motorcycle insurance specialists. Speak to a real biker about insuring your Yamaha motorcycle - whether you have a Scooter, off-road dirt bike, an R1M for the track or an MT-10.
We love modifications and make sure your modifications are actually covered (unlike other broker policies, we do replace declared mods).
Our road insurance policies all include Legal Expenses cover and unusually NO Amendment Fees to make changes.
BeMoto Titanium Cover also includes incredible value with Personal Accident cover, Helmet & Leathers cover and FULL UK and EU breakdown from RAC.
Speak to BeMoto on 01733 907000 about your Yamaha Motorbike Insurance no matter what bike, how old it is or how much you've modified it - we love them all including multibike insurance collections - we even offer trackday cover and SORN insurance if you need it.
---