---
2022 Motorcycle Race Calendars
By BeMoto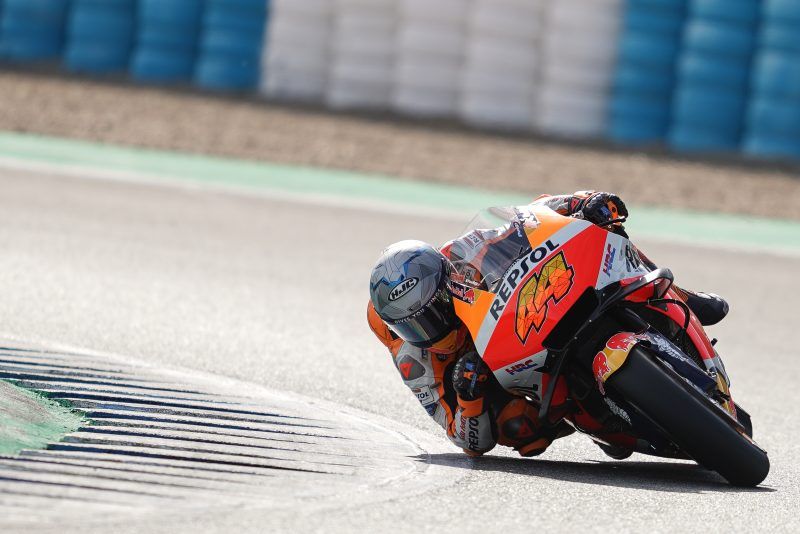 Racing should be back to normal in 2022 and that means full calendars for all the major world championships and no more back-to-back rounds at the same circuits.
Hopefully they'll be a lot more freedom to travel so we can all enjoy the best motorcycle racing in the world from track side.
MotoGP has an enormous calendar in 2022 with a gruelling 21 round schedule, kicking off in Qatar in March and finishing up in November at Valencia.

The World Superbike (SBK) calendar is yet to have all races confirmed and the British Superbike (BSB) championship calendar is currently provisional (as of November 2021). All BSB rounds are triple headers now, meaning there's a Saturday race at each of the 11 rounds.
In terms of motocross, the 20 Round MXGP is a busy one and finished up with Motocross of Nations (MXoN) in September in the USA.
As for the Isle of Man TT, it's been three very long years since we've had any racing there due to Covid-19 but we all can't wait for the action to return to the 37.73 mile Mountain Course.
---
MotoGP 2022 Race Calendar
---


World Superbikes 2022 Race Calendar
| WSBK Round | 2022 WSBK Race Date | Circuit | Website |
| --- | --- | --- | --- |
| R1 | 08 - 10 April | Motorland Aragon, Spain | www.motorlandaragon.com |
| R2 | 22 - 24 April | TT Circuit Assen, the Netherlands | http://www.ttcircuit.com/en/ |
| R3 | 20 - 22 May | Circuit Estoril, Portugal | http://www.circuito-estoril.pt/en/ |
| R4 | 10 - 12 June | Misano World Circuit 'Marco Simoncelli', Italy | www.misanocircuit.com/?lang=eng |
| R5 | 15 - 17 July | Donington Park, United Kingdom | https://www.donington-park.co.uk/ |
| R6 | 29 - 31 July | Autodrom Most, Czech Republic | https://www.autodrom-most.cz/en/ |
| R7 | 09 - 11 September | Circuit de Nevers Magny-Cours, France | https://www.circuitmagnycours.com/en/ |
| R8 | 23 - 25 September | Circuit de Barcelona-Catalunya, Spain | https://www.circuitcat.com/en/ |
| R9 | 07 - 09 October | Autodromo Internacional do Algarve, Portugal | https://autodromodoalgarve.com/ |
| R10 | 21 - 23 October | Circuito San Juan Villicum, Argentina | https://circuitosanjuanvillicum.ar/index.php/es/ |
| R11 | 11 - 13 November | Pertamina Mandalika International Street Circuit, Indonesia | https://mandalikagrandprix.com/ |
| R12 | TBC | TBC | |
| R13 | TBC | TBC | |
---


British Superbikes 2022 Race Calendar
* All rounds are Triple Header Rounds with a race on Day 2 (usually Saturday)
---


MXGP Motocross World Championship 2022 Race Calendar
| MXGP Round | 2022 Race Date | Circuit |
| --- | --- | --- |
| | | |
| R1 | Sat 27 Feb | Great Britain - Matterley Basin |
| R2 | Sat 6 Mar | Argentina TBA |
| R3 | Sat 20 Mar | TBA |
| R4 | Sat 27 Mar | The Nertherlands - Oss |
| R5 | Sat 10 Apr | Trentino (ITA) - Pietramurata |
| R6 | Sat 24 Apr | Latvia - Kegums |
| R7 | Sat 1 May | MFR (RUS) - Orlyonok |
| R8 | Sat 15 May | Sardegna (ITA) - Riola Sardo |
| R9 | Sat 29 May | Spain - intu Xanadu-Arroyomolinos |
| R10 | Sat 5 Jun | France - Ernée |
| R11 | Sat 12 Jun | Germany - Teutschenthal |
| R12 | Sat 26 Jun | Jakarta (IND) - Jakarta |
| R13 | Sat 3 Jul | Indonesia - Semerang |
| R14 | Sat 17 Jul | Czech Republic - Loket |
| R15 | Sat 24 Jul | Flanders (BEL) - Lommel |
| R16 | Sat 7 Aug | Sweden - Uddevalla |
| R17 | Sat 14 Aug | Finland - Iitti-KymiRing |
| R18 | Sat 21 Aug | Charente Maritime (FRA) - St. Jean d'Angely |
| R19 | Sat 4 Sep | Turkey - Afyonkarahisar |
| R20 | Sat 18 Sep | TBA |
| MXoN | Sat 25 Sep | Motocross of Nations 2022 - Red Bud, USA |
---

Isle of Man TT 2022 Qualifying & Race Schedule
| Date | Time | Event | Classes |
| --- | --- | --- | --- |
| Sunday May 29th | 13:00 | Practice | Newcomers (Speed Control Lap) |
| Sunday May 29th | 13.50 | Qualifying | Superbike, Superstock, Supersport |
| Sunday May 29th | 15:30 | Qualifying | Supersport, Supertwin |
| Sunday May 29th | 16:30 | Qualifying | Sidecar |
| Monday May 30th | 18:20 | Qualifying | Superbike, Superstock, Supersport |
| Monday May 30th | 20:05 | Qualifying | Sidecar |
| Tuesday May 31st | 18:20 | Qualifying | Superbike, Superstock, Supersport |
| Tuesday May 31st | 19:25 | Qualifying | Supersport, Supertwin |
| Tuesday May 31st | 20:05 | Qualifying | Sidecar |
| Wednesday June 1st | 18:20 | Qualifying | Superbike, Superstock, Supersport |
| Wednesday June 1st | 20:05 | Qualifying | Sidecar |
| Thursday June 2nd | 18:20 | Qualifying | Superbike, Superstock, Supersport |
| Thursday June 2nd | 19:25 | Qualifying | Supersport, Supertwin |
| Thursday June 2nd | 20:05 | Qualifying | Sidecar |
| Friday June 3rd | 13:00 | Qualifying | Superbike, Superstock, Supersport |
| Friday June 3rd | 14:10 | Qualifying | Supersport, Supertwin |
| Friday June 3rd | 15:05 | Qualifying | Sidecar |
| Saturday June 4th | 10:30 | Warm-up | Solo |
| Saturday June 4th | 12:00 | Race | Superbike TT |
| Saturday June 4th | 15:00 | Race | Sidecar TT Race 1 |
| Sunday June 5th | N/A | N/A | N/A |
| Monday June 6th | 10:30 | Warm-up | Solo |
| Monday June 6th | 11:45 | Race | Supersport TT |
| Monday June 6th | 14:45 | Race | Superstock TT |
| Tuesday June 7th | N/A | N/A | N/A |
| Wednesday June 8th | 10:30 | Warm-up | Solo |
| Wednesday June 8th | 10:50 | Shakedown | Sidecar |
| Wednesday June 8th | 11:45 | Race | Supertwin TT |
| Wednesday June 8th | 14:45 | Race | Supersport TT Race 2 |
| Thursday June 9th | N/A | N/A | N/A |
| Friday June 10th | 10:30 | Warm-up | Solo |
| Friday June 10th | 11:30 | Race | Sidecar TT Race 2 |
| Friday June 10th | 13:15 | Race | Senior TT |
---