---
250cc-500cc Sportsbikes
By BeMoto
Over the years there have been a number of engine configurations of 250cc to 500cc Sportsbikes; powered by both two-stroke and four-stroke engines. We take a look at some of the bikes that we've either owned or would like to have owned.

---
Two-stroke 250cc Sportsbikes
The two-stroke 250cc Sportbikes were always powered by twin cylinder engines. Either in V Twin (also referred to as 'V2") configuration - 'V' denotes the arrangement of the cylinders in a V formation; or by a parallel twin (also referred to as 'in-line twin') - 'parrallel' also referring to the arrangements of the cylinders i.e. next to one another.
Iconic examples of road going 250cc LC two-stroke Sportsbikes are the Honda NSR250, the Suzuki RGV250, the Aprilia RS250 and the Yamaha TZR250.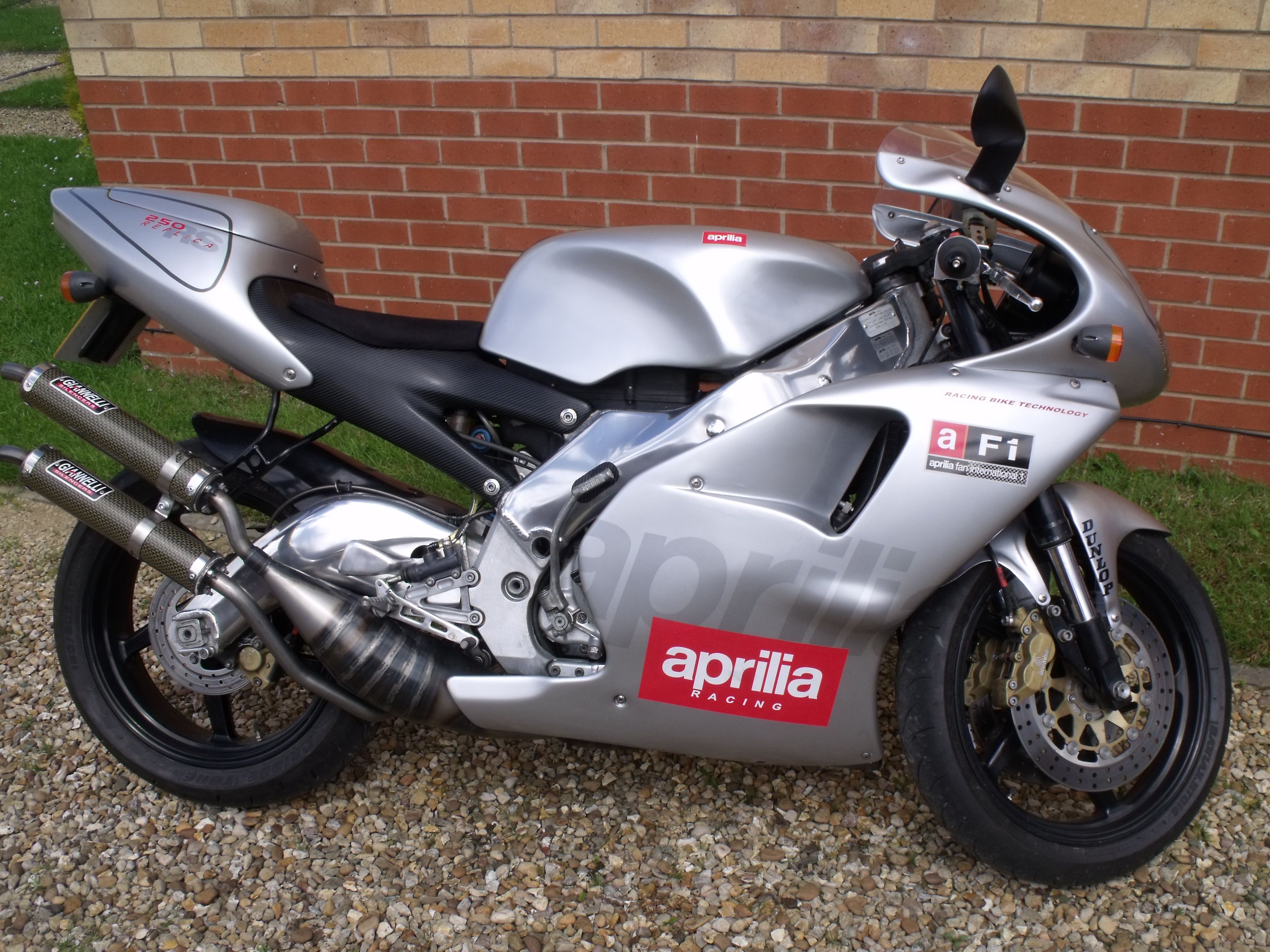 Photo Credit (RS250 owner): Andrew George, who we met at our local dealership.
The Honda NSR250, Suzuki RGV250 and Aprilia RS250 have a V twin engine configuration. The Kawasaki KR-1 and KR-1s uses a parallel twin engine configuration. The Yamaha TZR250 used a variation of engine configurations through its lifetime, starting with a parallel twin and moving to a V twin for later models.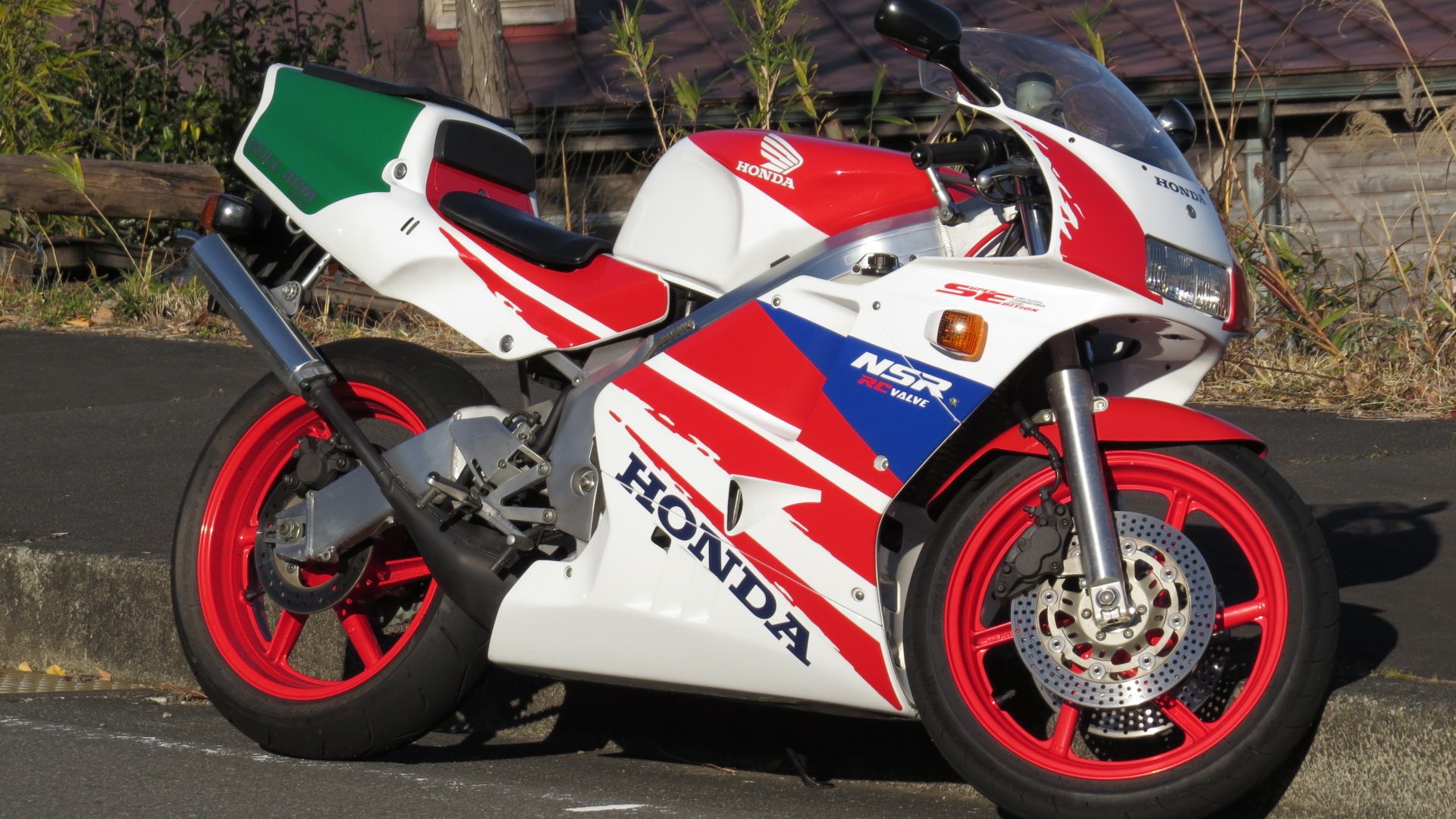 By Y Sekiai (Own work) [CC BY-SA 3.0], via Wikimedia Commons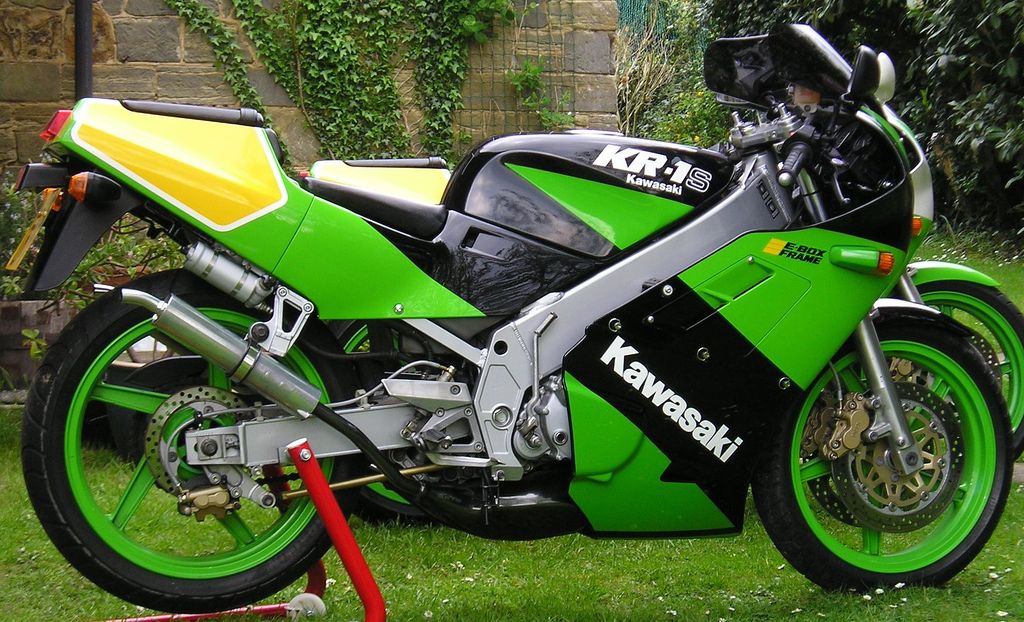 By Neil Infield (Own work) [CC BY-SA 3.0], via Wikimedia Commons

---
Four-stroke 250cc Sportsbikes
In the late 80's and throughout the early 90's Honda, Suzuki, Kawasaki and Yamaha produced some incredibly sophisticated high revving 250cc four-stroke Sportsbikes. They were the Honda CBR250, Suzuki GSX-R250, Kawasaki ZX-R250 and Yamaha FZR250: these screamers were capable of revving to over 19,000 RPM! These Sportsbikes were created for Japanese riders wanting motorcycles just as technically advanced as larger capacity Superbikes but were unwilling to go through the extremely onerous motorcycle test in Japan that existed at the time.
All incarnations were in-line 4 cylinders, 'in-line' donating that 4 cylinders are in a line (or next to one another) water cooled 16 valve engines. These engines were far more complicated and advanced than the equivalent four-stroke low capacity Sportsbikes offerings of today; however as such they came with associated build costs.
When motorcycle licence laws changed in Japan the niche market for such Sportsbikes ceased overnight. Leaving the Japanese manufacturers to concentrate efforts on larger capacity Sportsbikes where demand was high not only in the Japanese domestic market but all over the world. A small number of these bikes were imported into the UK from Japan, all very rare sites on our roads today.
For quite some time the 250cc Sportsbike died out with no new models being produced.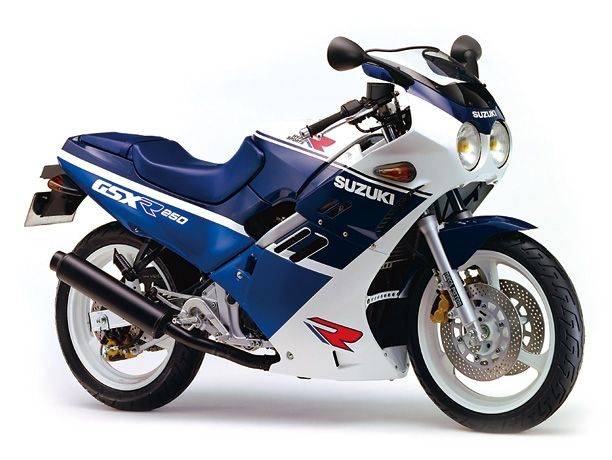 ---
250cc Licence Requirements
The majority of these 250cc bikes can be ridden by riders from the age of 19 with an A2 Licence, However the more highly strung 250cc Sportsbikes require the full A Licence in order to be ridden in de-restricted form as the majority produce over the 46.6bhp limit of the A2 Licence.
---
The 400cc four-stroke Sportsbike

The licencing laws, in Japan in the late 80's and early 90's also meant that the 400cc Sportsbike was in much demand by the Japanese domestic market. The most iconic bikes of this time were the Honda VFR400 NC30 (later replaced by the Honda RVF400 NC35), the Honda CBR400, Suzuki GSX-R400 and the Kawasaki ZXR400. The latter three bikes were powered by four-stroke in-line four engines. The NC30 and NC35 were essentially scaled down versions of the magnificent Honda RC30 and Honda RC45 respectively - and were powered by a Honda V4 engine: 'V' denoting the arrangement of the cylinders in a V formation and '4' denoting the number of cylinders.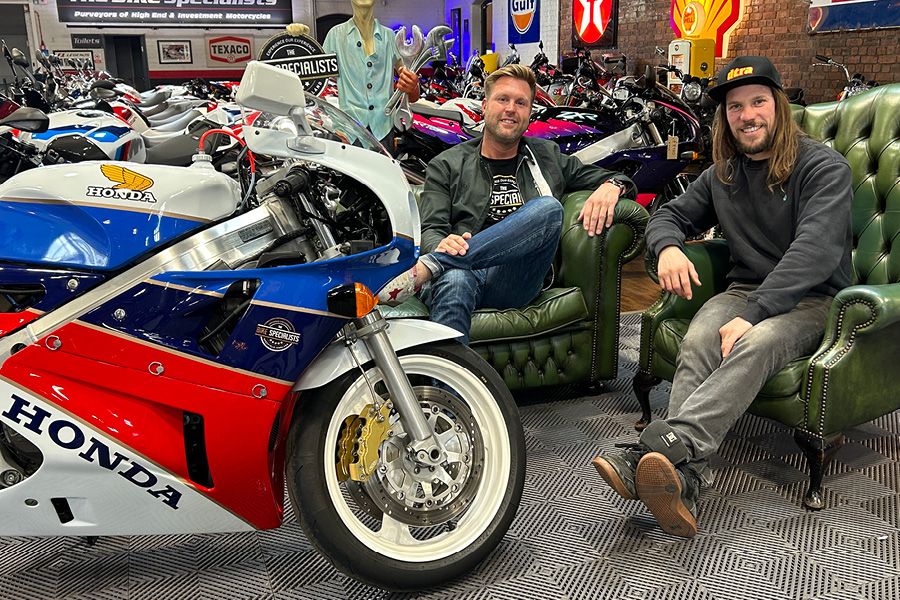 ---
The UK market went crazy for these 400cc Sportsbikes in the 90's. Dealers were importing these motorcycles from Japan by the container load (bikes imported from Japan became known as Grey Imports). The 400cc Sportsbike was in such demand in for a number of reasons; they were exquisitely built featuring technology normally only seen in much larger Sportsbikes, they were very good starter Sportsbikes offering all of the thrill of a larger Sportsbike but easier to manage, they often handled better than their larger siblings and for younger riders were much more easy to insure from a young age compared to a 600cc Sportsbike.
The VFR400 NC30 was available as an official UK model for a short period, however with a list price higher than that of a Honda CBR600 at the time it was far from a sales success. Likewise the Kawasaki ZXR400 was available as an official UK model selling many more units than the UK NC30, it sold at a lower retail price (far cheaper to manufacture than the complex V4 NC30) differentiating it from 600cc models.
400cc Sportsbikes are still very popular in the UK; there simply hasn't been other Sportsbikes in this category that have been built to such a high level since. They are often chosen by those wanting to take their first step into the world of Sportsbikes, to those appreciating the lower seat height and more compact nature of the bike or to those who appreciate the engineering that went into such small and compact machines. Clean, low mileage 400cc Sportsbikes are now fetching quite a premium with enthusiasts and collectors eager to snap them up.
---
Modern replacements of the 250cc and 400cc Sportsbike
In 2005 a Korean manufacturer; Hyosung entered the UK 250cc Sportsbike market with the Hyosung GT250, powered by a 250cc air cooled V Twin engine. Later followed by some of the Japanese manufacturers; in 2008 Kawasaki introduced the Kawasaki Ninja 250R, powered by a 250cc water cooled parallel twin engine and in 2011 Honda introduced the Honda CBR250R, powered by a 250cc water cooled single cylinder engine.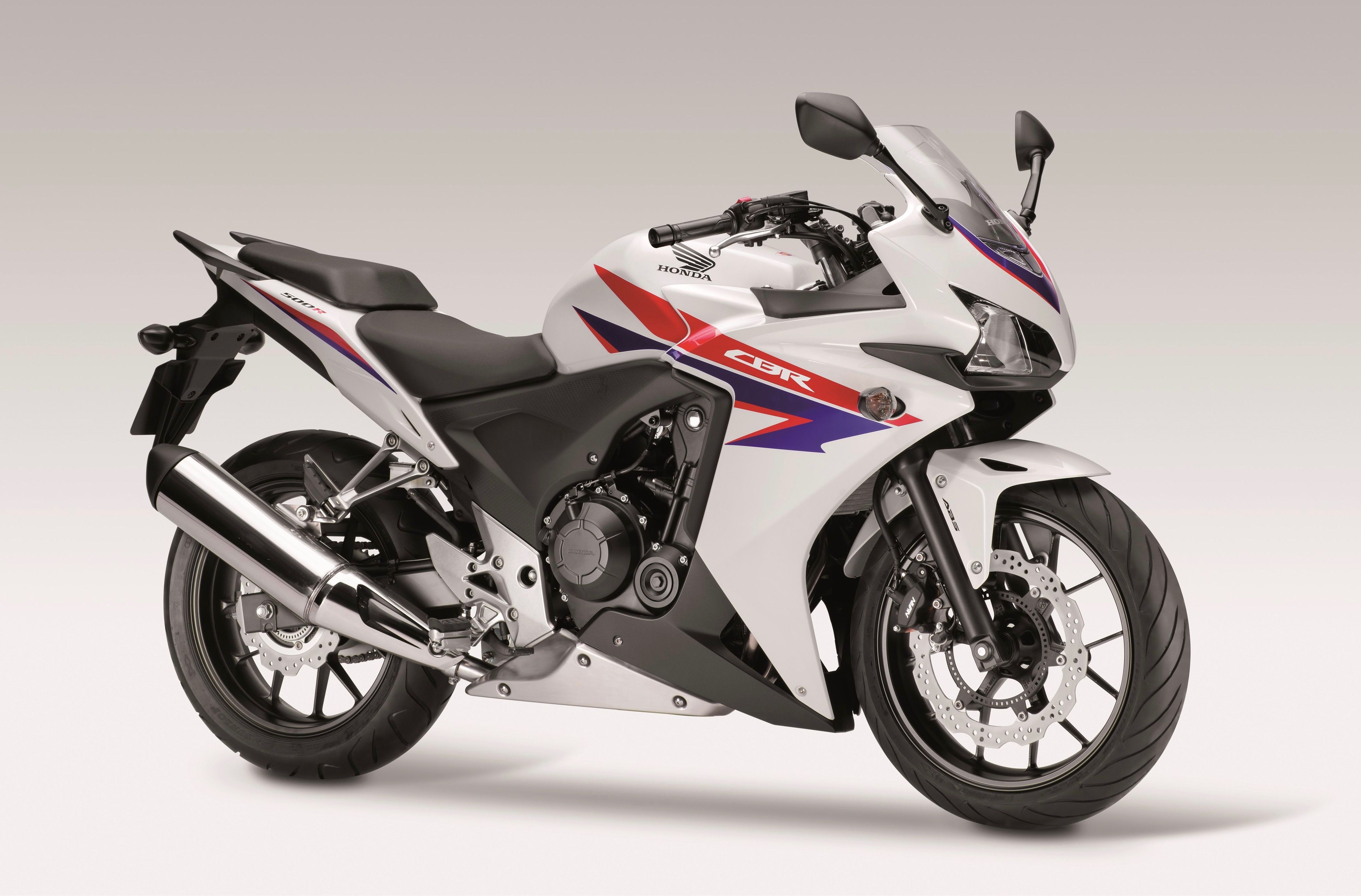 More recently both Kawasaki and Honda increased the capacity of their 250cc four-stroke Sportsbike models to 300cc; Kawasaki creating the Ninja 300R and Honda producing the CBR300R: essentially upping capacity and power to fit the requirements of riders with the A2 Licence.
KTM also entered this market in 2014 with the introduction of the KTM RC390, using a single cylinder 390cc engine; with Yamaha following suit in 2015 with the Yamaha YZF-R3 in 2015, using a 321 cc parallel twin engine.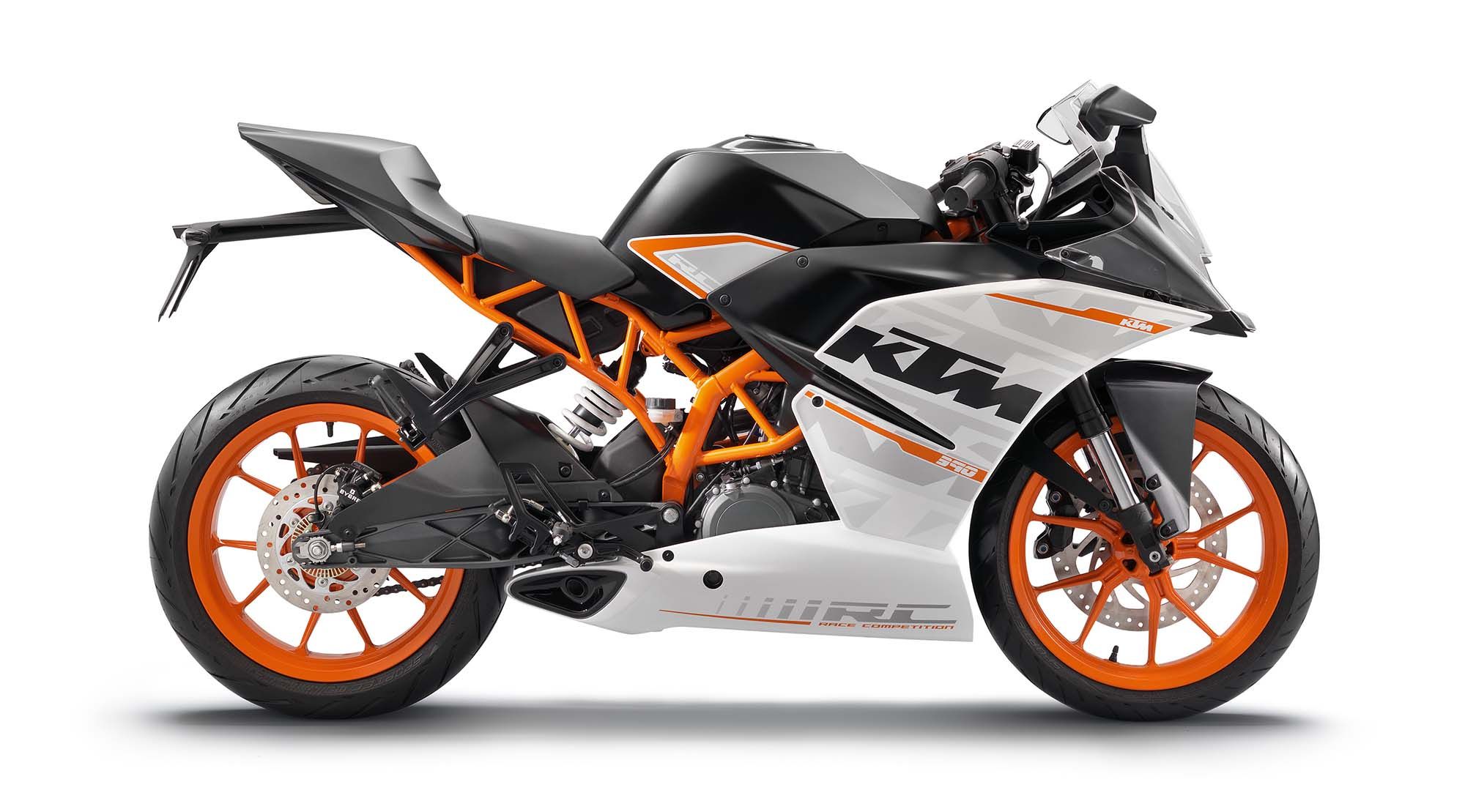 To further fulfil the requirements of riders with an A2 Licence Honda launched the CBR500R: a larger brother of the CBR300R with power output at the very top limit of the A2 Licence restriction.
More recently Kawasaki has unveiled the first proper 4 pot 400 screamer to hit the UK since the 90's, the Ninja ZX-4R and the track focused Ninja ZX-4RR. The only full-fairing supersport model in the 400cc class with a parallel four-cylinder engine.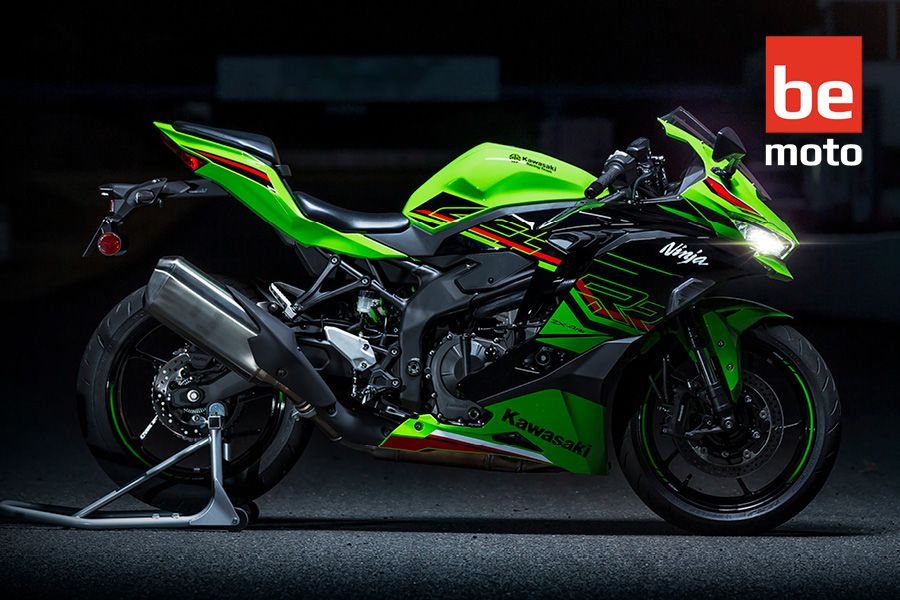 ---
400cc & 500cc two-stroke Sportsbikes
The large capacity two-stroke Sportsbike was, and still very much is, a true delight. In the mid 1980's Honda, Suzuki and Yamaha decided to capitalise on the success of their Moto GP bikes by producing large capacity two-stroke Sportbikes for the road.
The Yamaha RD500 was introduced in 1984 with production finishing in 1986. The RD500 took inspiration from the YZR500 Moto GP bike: ridden by Kenny Roberts. The RD500 is powered by a liquid cooled, twin-crankshaft, 50 degree V4 two-stroke engine; quite simply 2 banks of 2 cylinders arranged in a 'V' configuration at an angle of 50 degrees.
See our Parallel World Yamaha RD500 concept bike.
The Honda NS400R was introduced in 1985 with production finishing a year later in 1986, 100cc down on its Moto GP cousin the NS500; ridden by Freddie Spencer and Ron Haslam. The NS400R is powered by a unique and unusual configuration of engine: a liquid cooled, 90 degree V3 two-stroke. The engine has a bank of two front cylinders with just one cylinder in the rear bank arranged in a V' configuration at an angle of 90 degrees.
The Suzuki RG500 was introduced in 1985 with production finishing in 1987 taking inspiration from its Moto GP cousin also named the RG500: ridden by Randy Mamola. The road going RG500 is powered by a liquid cooled, twin-crankshaft square four (square 4) two-stroke engine; quite simply two banks of cylinders containing 2 cylinders next to one another forming a square formation.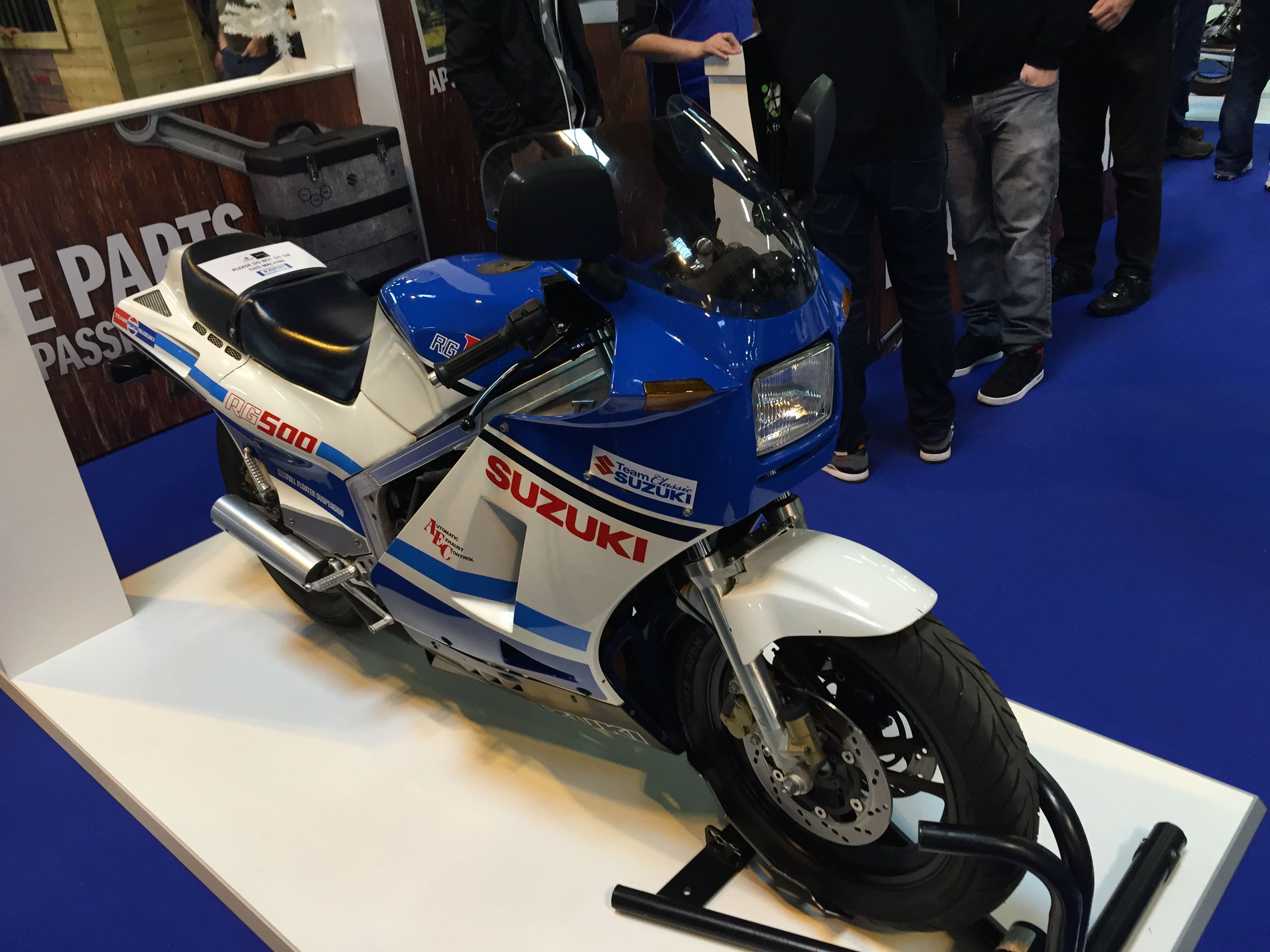 The last incarnation of the large capacity two-stroke Sportsbike for the road was the problematic Bimota V-due; a 500cc V-twin two-stroke introduced in 1997.
The RD500, NS400R, RG500 and Bimota V-due are highly sought after machines by the enthusiast and collector.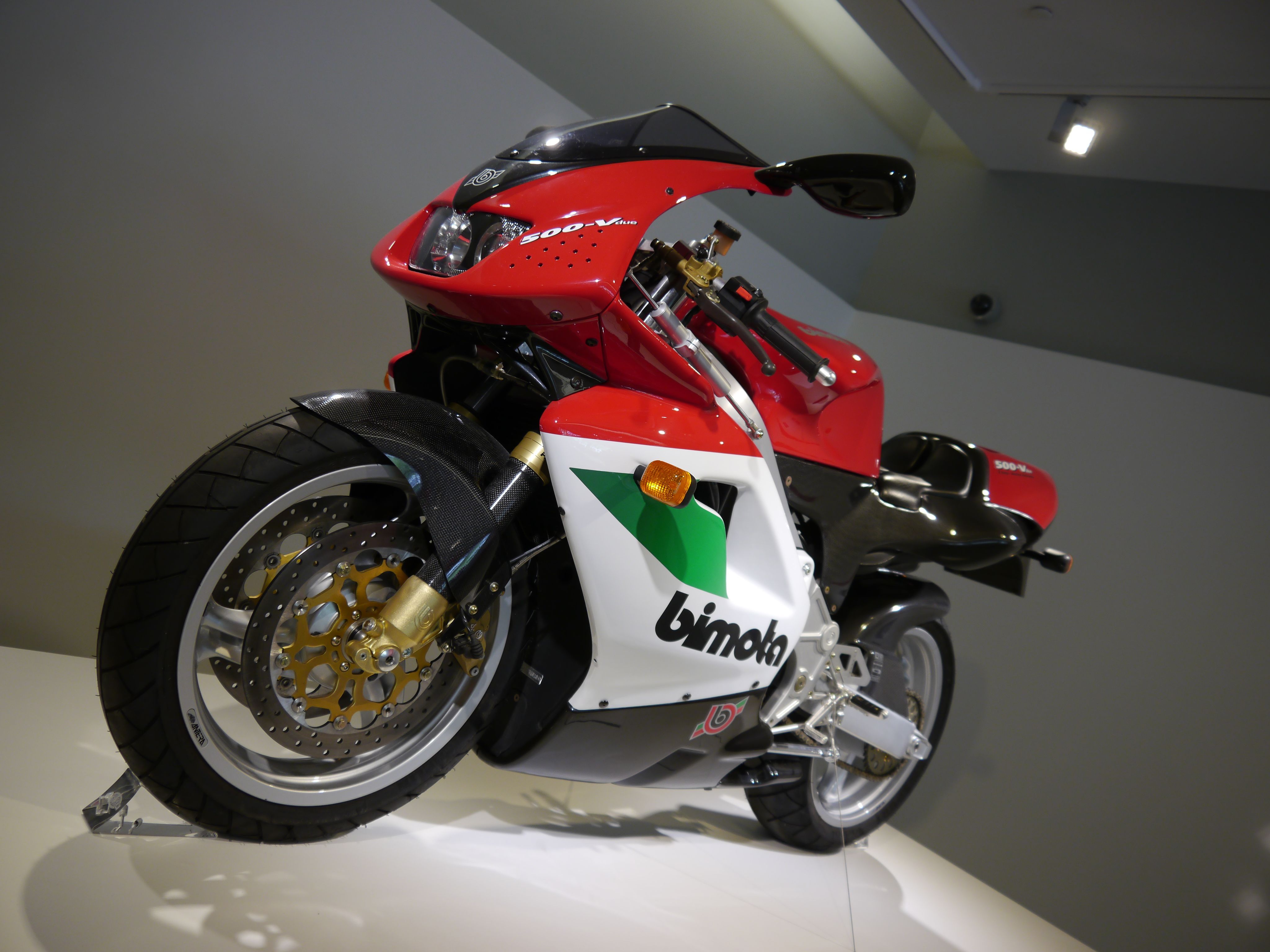 By [1] (Passione Italiana - MODA - 1997 Bimota V-Due - 06) [CC BY-SA 2.0], via Wikimedia Commons

---
Licence Requirements
Riders require a full A Licence to ride the RD500, NS400R, RG500 and Bimota V-due in their normal form. However riders from the age of 19 can ride these Sportsbikes if they have been fitted with restrictor kits ensuring that the motorcycle makes less than 46.6bhp: the maximum entitlement of the A2 Licence.
---
How can BeMoto protect your 250cc-500cc Sportsbike?
BeMoto offer tailored Sportsbike insurance that is right for you, including policies for road bikes, track bikes and even SORN bikes laid up in your garage waiting for restoration (or even in bits)!
Motorbike Insurance including Legal Expenses Cover as standard and NO Amendment Fees for changes
Multi Bike Insurance for collections of any mix or size, including SORN or unregistered bikes
Motorbike Track Insurance for damage on UK or EU circuits, we also offer Theft Cover for track and race bikes, as well as other specialist policies like Race Van Insurance
Call us on 01733 907000 to speak to a bike specialist who understands your love of Sportsbikes and what your bike means to you.
---