---
Baron von Grumble: Throttle Therapy
By BeMoto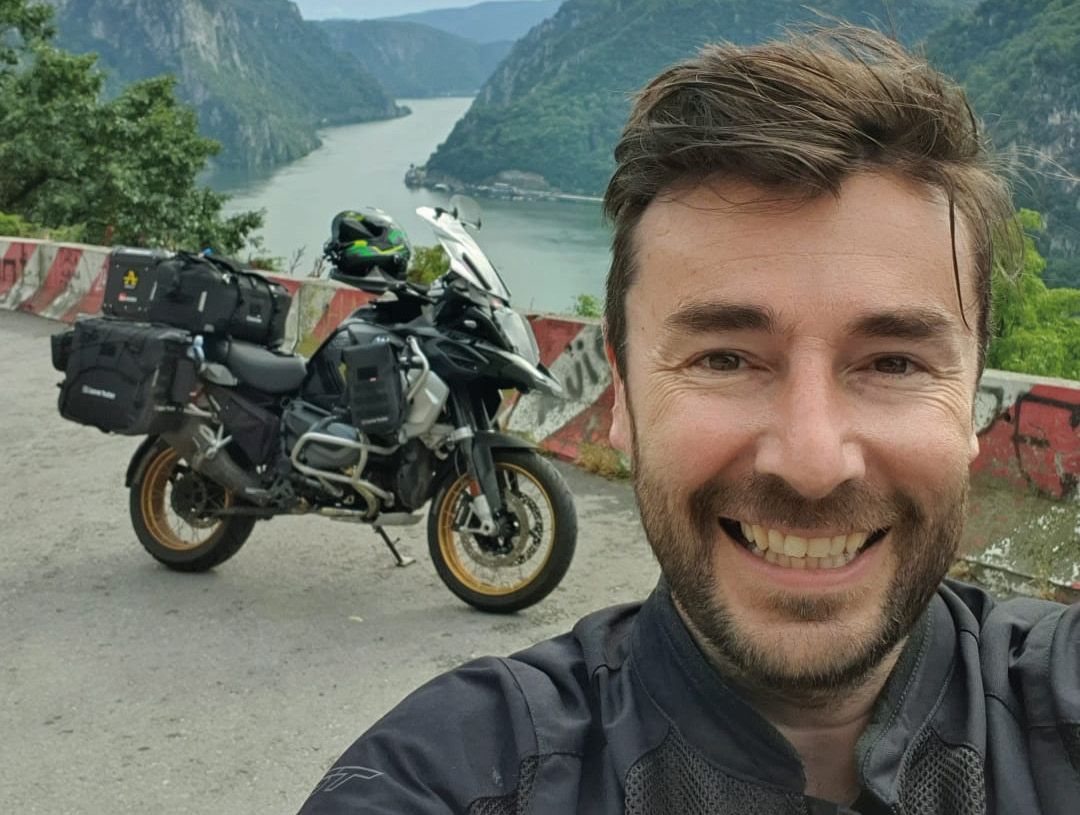 ---
No matter how fast your bike is, you can't outrun your demons. But you can try riding with them in order to help understand or overcome them. 44teeth's Chris Eades did just that
Mental Health problems are becoming more prevalent, not helped by the global pandemic. Mixed anxiety and depression equates to 8 in 100 people and around 1 in 5 (21%) adults experienced some form of depression in early 2021 (27 January to 7 March); this is an increase since November 2020 (19%) and more than double that observed before the coronavirus (COVID-19) pandemic (10%) (stats here).

Men continue to account for around three-quarters of suicide deaths registered in 2019 (4,303 male deaths compared with 1,388 female deaths). In 2019, the suicide rate for males in England and Wales was 16.9 deaths per 100,000 men; this remains consistent with the rate seen in 2018 (16.2 deaths per 100,000) and is the highest rate observed since 2000.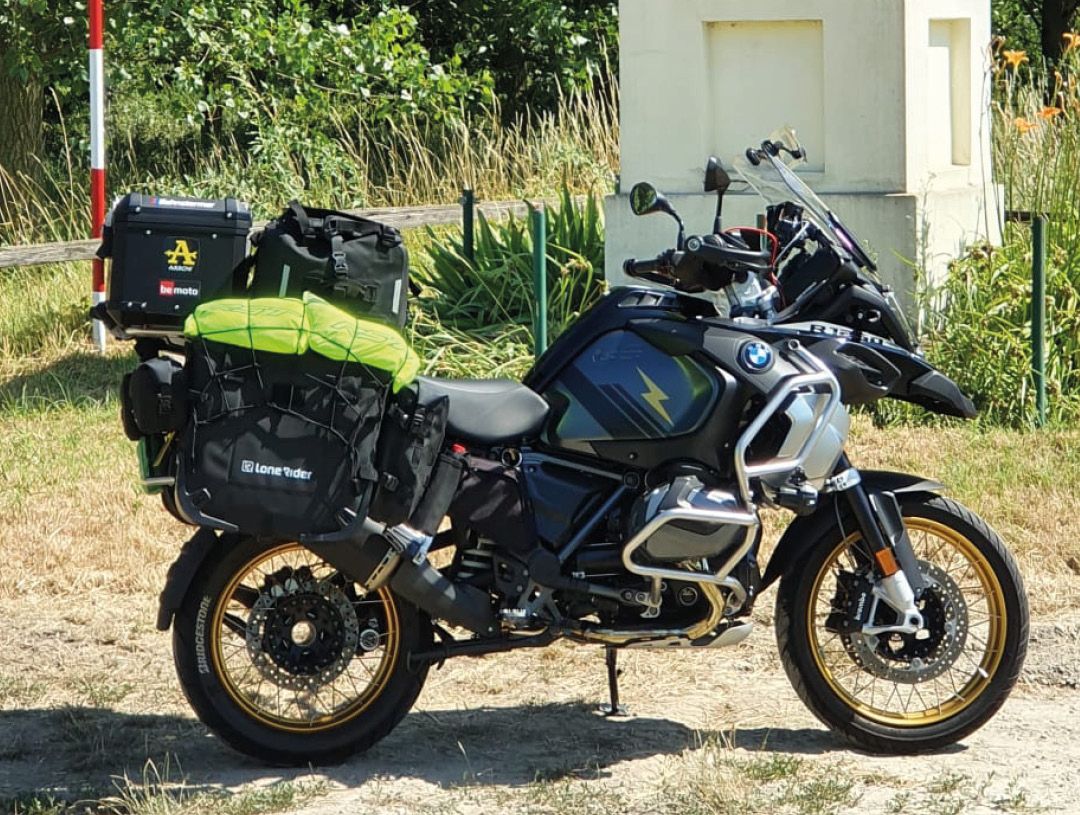 ---
And while motorcycling is an inclusive lifestyle choice, it is still dominated by male riders and - stereotypically - men are less likely to talk about their feelings. Thankfully, due to the pioneering work of movements like Movember, The Distinguished Gentleman's Ride, Mental Health Motorbike and more recently from our friends at 44Teeth with Permission to Torque, there is less stigma attached to the subject of mental health. It simply is good to talk and we need to encourage ourselves and others to do the same.
Sometimes it feels hard to escape your problems and even harder to silence a negative monologue in your head. 44teeth's Chris Eades - aka Baron von Grumble - has endured, in his own words, the toughest two years of his life, particularly in regards to his mental health. Suffering from a long bout of depression with repeated anxiety attacks.
Not convinced just yet to be "vaccinated" as part of tackling the pandemic, this decision also heavily hindered his ability to travel as restrictions were lifted. The need to escape not only his local area but his own problems was gnawing at Chris saw him choose to saddle-up for what could have been a life-saving adventure. BeMoto was there to not only support with insurance across Chris's 5000 mile ride through multiple countries but to help provide another platform to help raise awareness for mental health issues.
You can watch the first part of his videos from the trip below.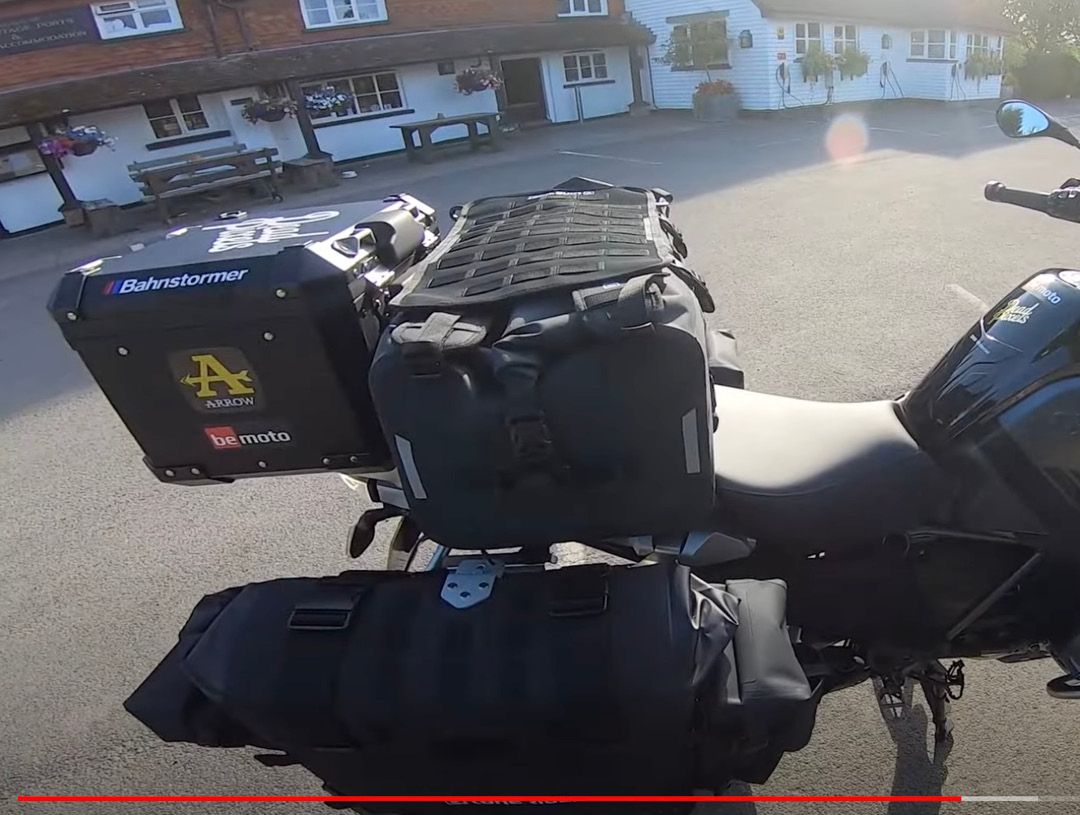 ---
Hi Chris, what's this adventure all about?
I wanted to create a warts and all travel diary with a trip to the Balkans (ed - a geographic area in southeastern Europe with various geographical and historical definitions and comprises Albania, Bosnia and Herzegovina, Bulgaria, Croatia, Kosovo, Montenegro, North Macedonia, Romania, Serbia, and Slovenia).
The purpose of the trip was to discuss aspects of mental health and the need for people to ride their motorcycles in order to help elevate some of the symptoms as a part of therapy. Particularly to me, I needed to put myself into an uncomfortable situation by riding really quite far from home to realise my life back in the United Kingdom is actually fucking brilliant. I was just struggling to realise this. I needed to stop focusing on my micro climate problems and see places that have real problems or at least a different cultural attitude.


---
What bike did you choose for the ride?

There was and is only one tool for the job and that's the BMW R1250 GS. I bought a new Triple Black GSA TE - fully loaded.
KTM 1290 Super Adventures are too extreme and intense and the Ducati Multistrada V4 doesn't have good enough fuel range. So it was only going to be the GS as its a donkey for the ability to load with the most stuff, get huge mileage and be in total comfort. I didn't want to be looking at an empty fuel gauge in Bosnia with no fuel stations about. Actually that wasn't a problem as fuel in Bosnia and Serbia seems to be more plentiful than regular shops, but I did get as low as 4km remaining range in Romania. And of course it needed to be covered with a BeMoto Titanium insurance policy.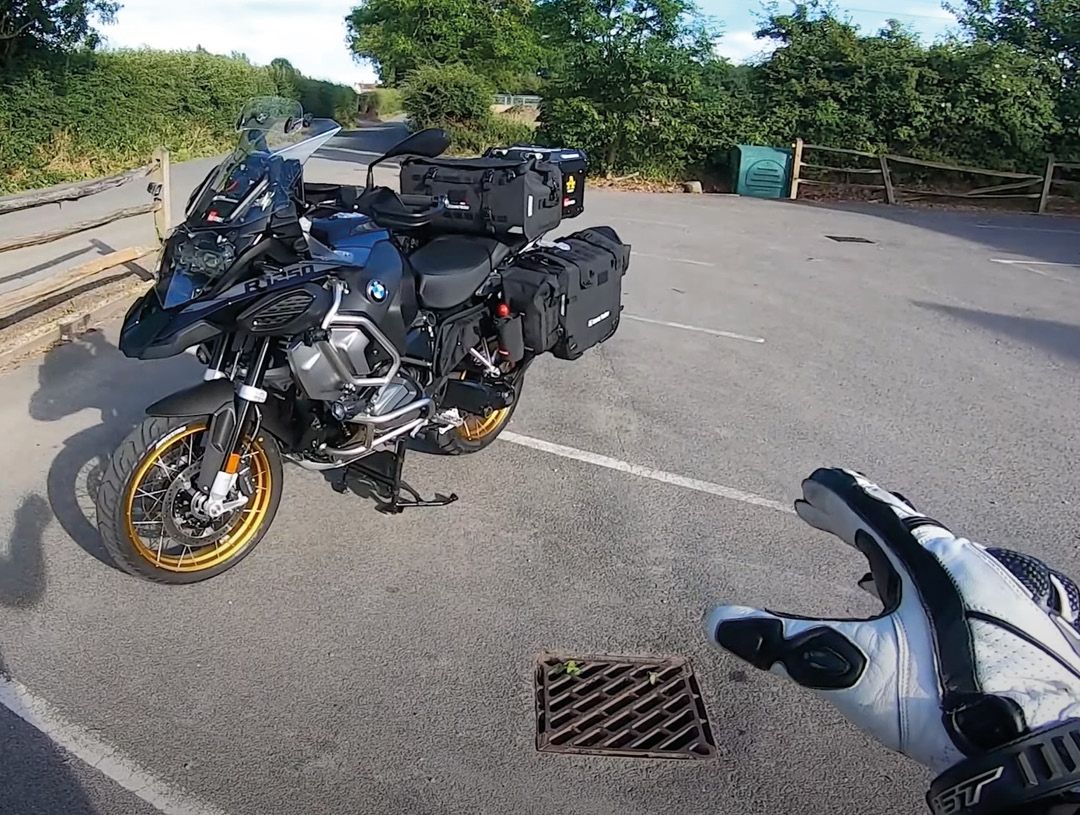 ---
How far did you go?

I covered 5000 miles and was away for three weeks. Within that time I had three days off from riding. I definitely went too far for the time I had. The best days were the ones that had 200 miles of back roads. The hardest and most stupid day had to be the almost 1000km from Budapest to Baden-Baden in Germany ridden in one day, when I decided to come home.
I left with no end date and the goal was that I wanted to want to come home. That was the plan, keep riding until I missed home and I missed all the stuff I hated before I left.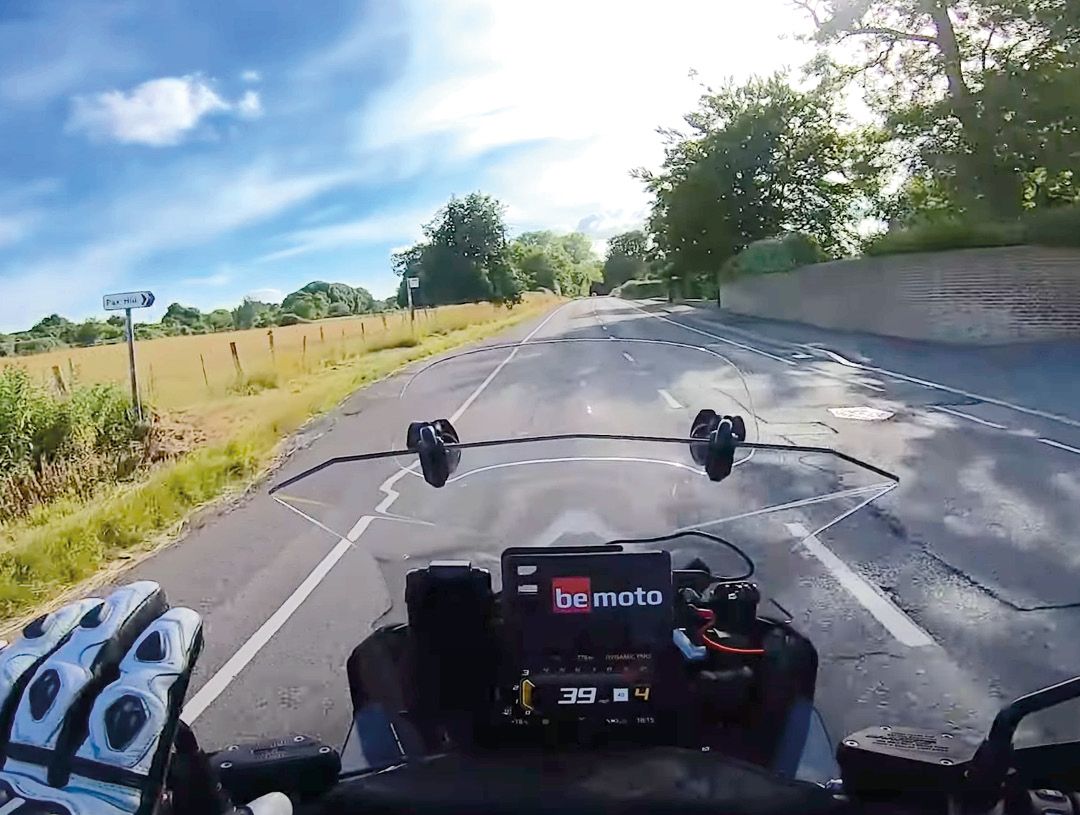 ---
Were you afraid about riding so far from home?

I needed to get out of the UK and I hadn't ridden out of Europe before. I've done the well ridden routes of France, Swiss, Spain, etc., but that felt too pedestrian: I needed to push myself. The further away you go the longer it takes you to get home. That is the real fear factor for me. If you have an issue and you are five days away, you can't just go home. In Switzerland, you can ride home in a day. In Romania, it's a lot harder to get home fast.
The scariest part is, no matter how fast your bike is, you can't outrun your demons. You can go for a short blast on a bike and for some, that small amount of escapism that only a bike can offer, can be all the therapy that is needed. But long rides with roads that are not challenging can be frustrating in a way. When you're on the bike, you can't pick up your phone or do anything else. You dwell on your problems. You have no choice but to try and think through things.
What was riding in the Balkans like?

It's relatively cheap in terms of accommodation. In Bosnia, I was getting beautiful hotels for around 60 euros a night, but you can stay in places much cheaper than that. The roads are gorgeous, some shakey surfaces, but 80% less traffic in the Balkans than mainland Europe.
My favourite place of the trip was Mostar, a city in southern Bosnia and Herzegovina. There's a 16th century bridge that was blown up 30 years ago as part of the genocidal war. Thankfully, it was rebuilt brick by brick and the people I met there were lovely. The scars of those atrocities are still very visible and perhaps this is why the people are so kind in an almost 'let's not go back to how things were back then' type way.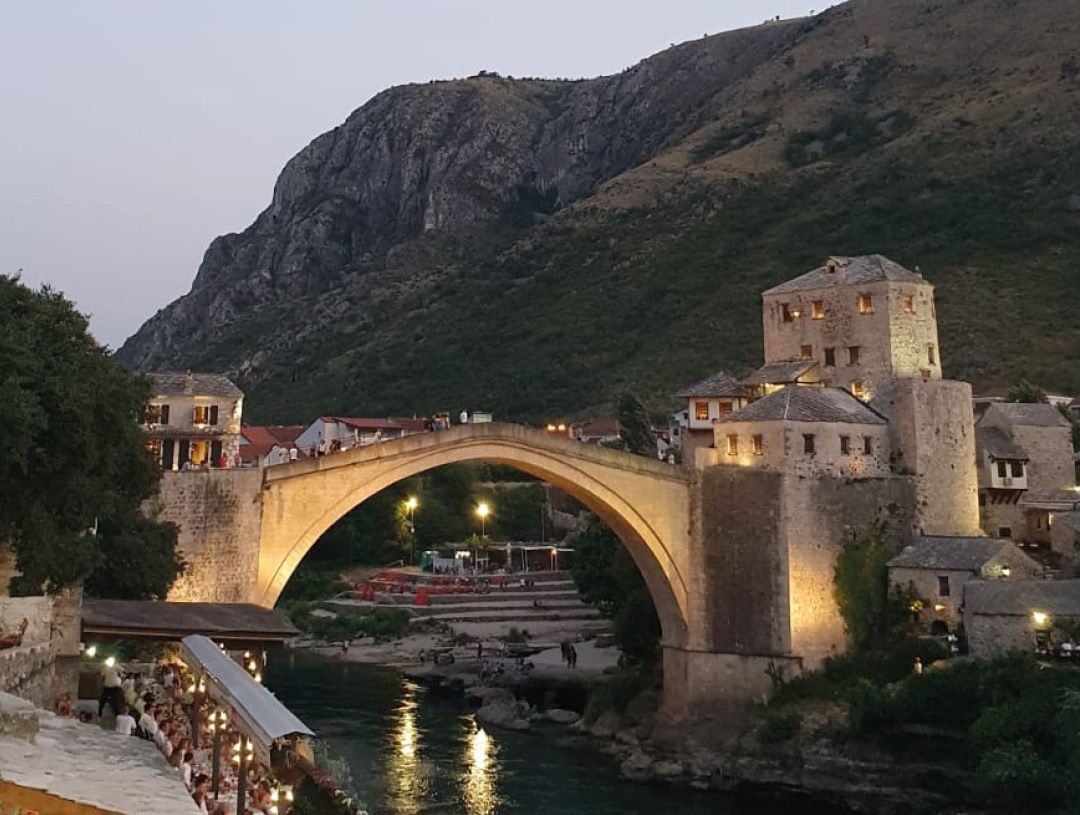 Would the trip have been better with a companion?

Riding with other people would have been a different thing. Definitely more of a laugh, getting drunk: it would have been a different experience but not what I needed. Solo was the point; being on your own is uncomfortable at times and so I needed to make my own company great.
Fortunately I have a lot of followers on social media which helped to fill the void at times and trick myself. But if you don't have that you need to make peace with yourself.
What was the first thing you did when you got home?

I got into my own bed and loved it. Rejoiced in the fact I didn't have to get up in the morning and pack up and repack the bike. Leaving a hotel for me is vaguely stressful: 'Where's my charger? Where am I going?' Knowing I was staying home and would be there the next day was the best thing. The next day I got up and went for my morning walk: a simple silly thing.
What have you learned that could help others dealing with symptoms of depression and anxiety?

You have to make yourself uncomfortable otherwise it's so easy to lose track of the good things you have. I think we all have a comfort zone that is an ever decreasing circle and we are the dot in the middle. The longer you stay in the middle, the circle shrinks towards you. It takes a long-time to happen. Every now and then you have to punch at the boundaries to make it bigger and the space between you in the middle and the looming walls increase. Maybe once a year or every couple of years, you have to step outside and push the boundaries. Otherwise it becomes smaller and smaller, and therefore means you are closer to the edge.
Rides like this have such a positive effect for me and could be an annual thing. I know it's not possible for everyone to just f*ck off and leave work and families behind. Let alone be able to afford to do it. But a riding trip - no matter the journey - can have a profound difference.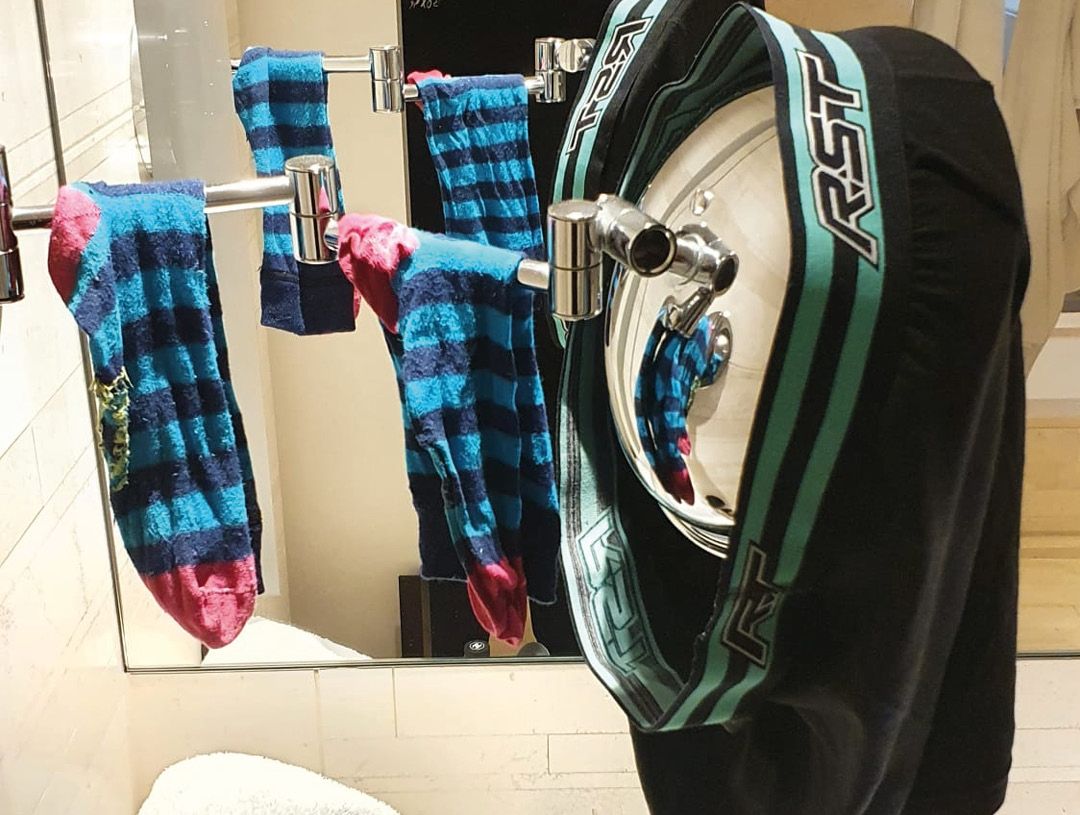 ---
These days we are all so concerned about what other people are doing. Looking at social media and either feeling envy or like I'm missing out. People may look at me and think about what I have in terms of lifestyle with nice bikes, cars and house. And that puts people under pressure from themselves about why they don't have those things. It's like keeping up with the Joneses on an extreme level. If you have a digital device, you can't get away from it.
But on my journey I saw people sheltering for the day in roadside shacks and selling the produce of whatever they'd made or grown in their smallholdings. Whole families sitting together, talking, living a simple existence and seemingly happy for it. So much better than the polluted structure we have in the UK now. If there ever is a global meltdown, these guys are going to be absolutely fine because they are not only relatively self sufficient, they have the morality and strong family support they will need to survive. When the food runs out, the skill of taking a sexy selfie is not going to save you.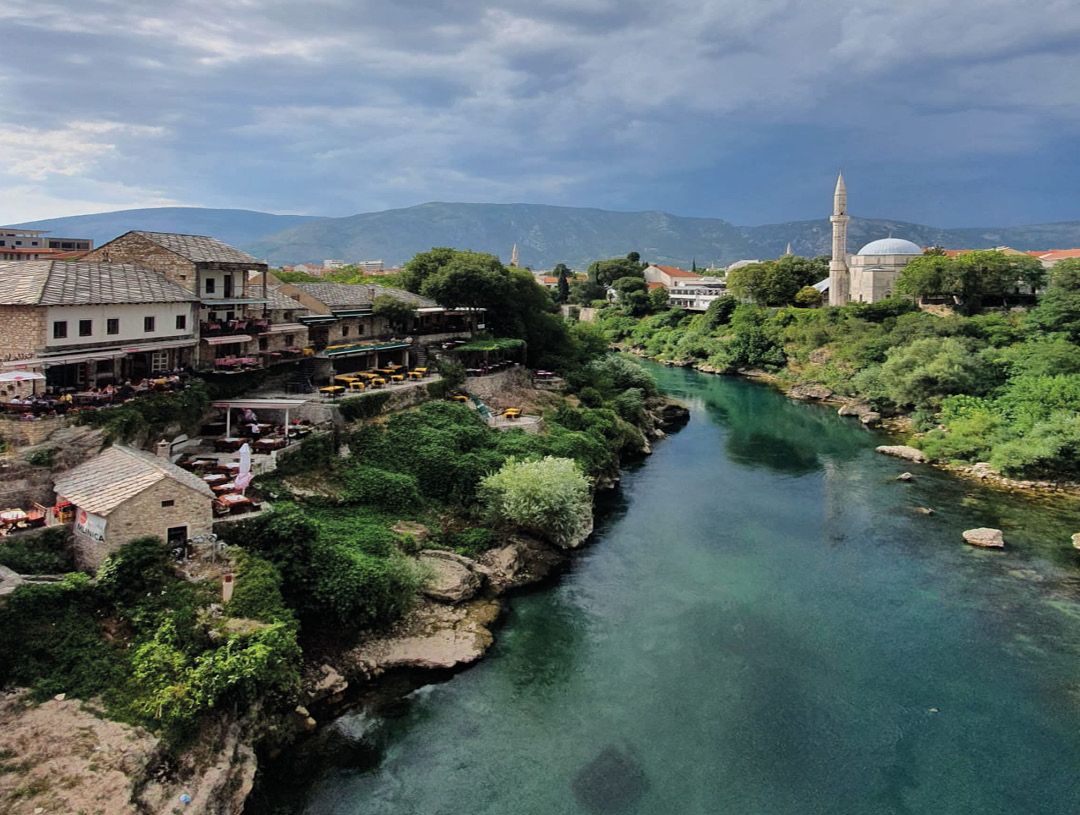 ---
What have you learned about riding such a big distance?

A lack of plan actually made it much harder. If I did such a ride again, I'd have a plan. It added extra stress and anxiety. I went through the Romanian border and didn't know where I was staying or going. Which wasn't comfortable. There's also barely any motorways there - about 600km of dual carriageway for the whole country: if you want to get anywhere fast its B roads that are full of lorries over mountains.
Once I had a plan of where I was staying, I was relaxed. Well, mostly. It would sometimes trigger thoughts of 'Did they get my booking.com reservation?!', but all of those poor decisions perhaps were to put myself in those situations, to feel anxious and overcome it. I got a hotel every night and worked out fine.
Riding bikes at a decent pace or on twisty roads, you're usually just concentrating on what's happening there and then - has that car seen me, what's the surface like, when to shift, feeling extra weight of the luggage and being smooth and flowing: it's a meditative state. You are right there, living in that moment which is vital if we want to find any peace.
It's important to find things and ways in your life and live in the now. Be there. On a bike it could be an hour, evening ride, weekend trip - it doesn't have to be as extreme as what I've done. I just hadn't been anywhere for two years and it was contributing to the worst years of my life, mainly because of restrictions put on me and feeling imprisoned, so I had to get it out of my system.
And now? I'm embracing the simple life and mediocrity and can't wait to get back into my boring routines.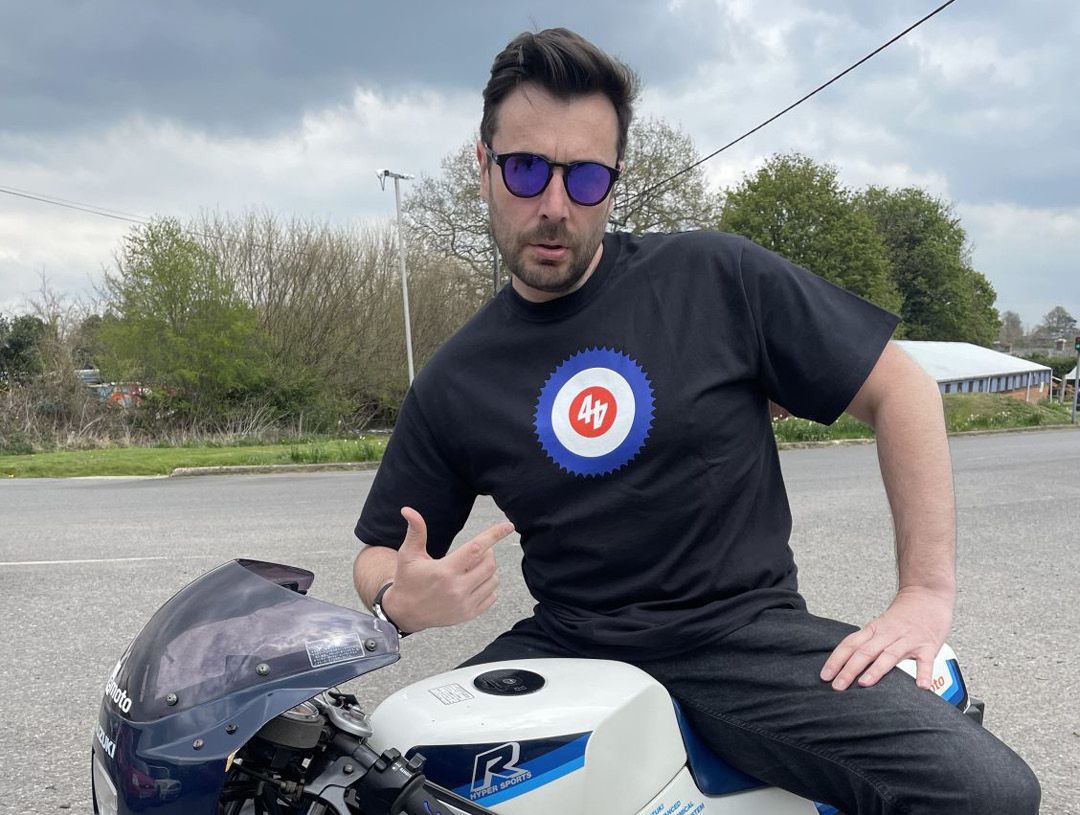 ---
Any other pearls of wisdom?

Be yourself: it doesn't matter who you think you want to be. You have to listen to who you are. If your circle of friends doesn't like who you are or what you do, you need new friends. It doesn't matter if your bike is a V-Strom 650 and not a Triple Black GS - fuck them, as long as you're happy with it.
Why do old people end up buying fuel efficient cars that give mpg? Because they don't give a shit. They don't need a Porsche or Audi Q8. There's a relief and freedom in not giving a shit, rather than giving too much of a shit. I love prestige and high end cars and bikes and - if you can afford them - that's great. But if you're so precious about it - like I have been in the past - and aren't free from being able to enjoy them, either from being constantly worried about it being nicked or damaged, then you are better off being on a CB500 like RiTA or driving round in an old van.
Life is what you make of it. You might die the next day. So enjoy what you have. Embrace the mundane. Own your life. Figure out some goals and what makes you happy and try to head towards them. You can't just drift. You can drift for a year to two. But then make some choices: shit or get off the pot. And if you can do a long motorbike ride in order to step outside of your comfort zone, it's a really positive thing to do and I suggest doing it if you can.
---
Permission to Torque Pilot
---
Permission to Torque Episode 1

---
Permission to Torque Episode 2

---
Permission to Torque Episode 3
---
Permission to Torque Episode 4
---