---
Multibike Garages: Baron Von Grumble
By BeMoto
ROLL OUT THE JIZZ MACHINES...
When the London commute is getting too much, there's only one solution – buy a motorcycle!

Well, it worked for BeMoto customer and motorcycle extraordinaire Chris Eades, or Baron von Grumble (BVG) as you most likely know him, anyway.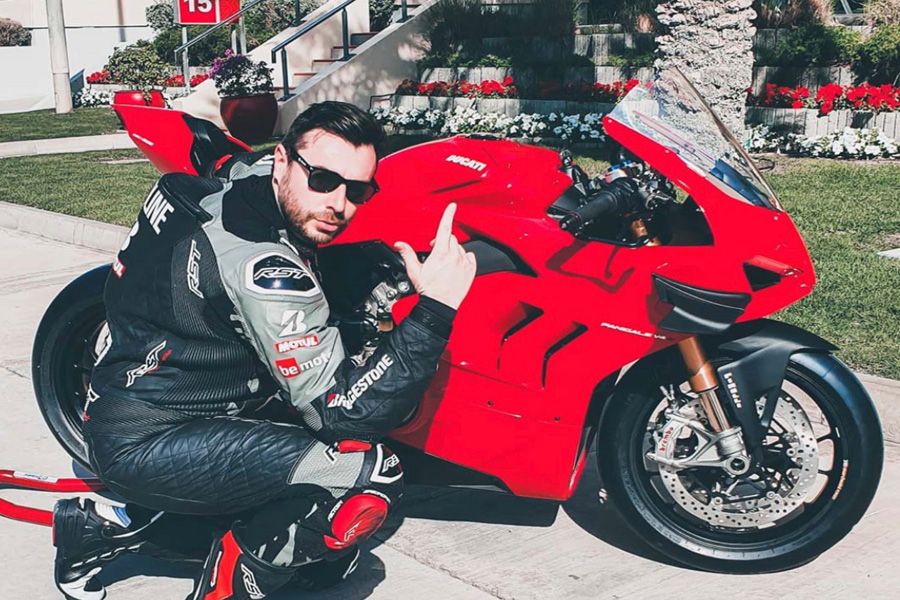 After weighing up his options, the co-creator of the YouTube channel 44Teeth, bought his first bike sparking his passion for motorcycles. A passion that now sees Chris with a multi bike collection of seven bikes.
He explains: "When I was commuting to central London every morning, I was getting so sick of the train. I knew I couldn't drive because it would be too expensive, and parking would be a nightmare."
"So, I started to look at motorcycles. I bought a really bad Suzuki Bandit for about £500 and that's where it all began."
---
The current collection
Chris now has a varied multi bike collection made up of:
An adventure bike
Two sports bikes
A classic sports bike
A cafe and custom racer
BMW RnineT Racer
BMW R100 custom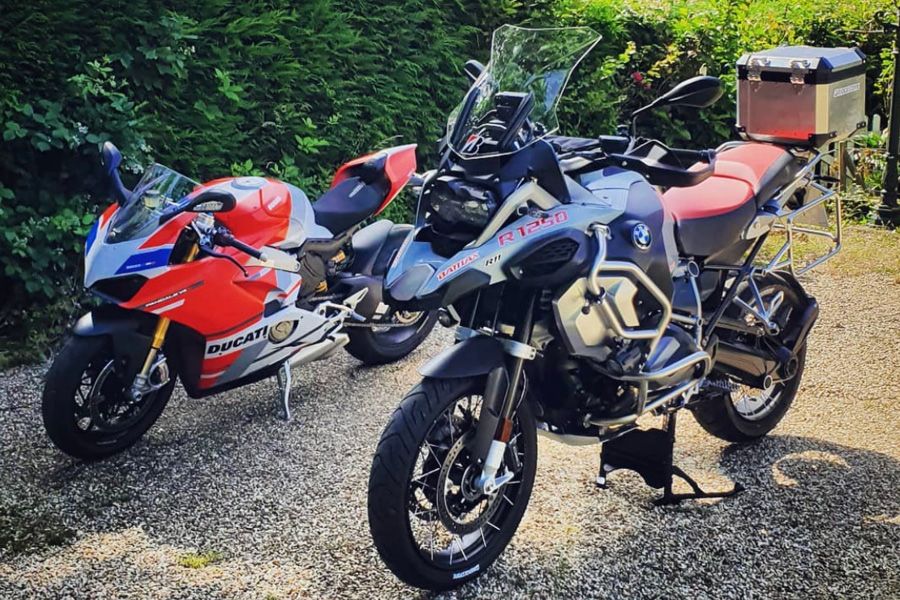 Photo: The BVG Ultimate 2 Bike Garage.

---
Under the spell
When it comes to the logic behind his bike collection, Chris makes sure he has a bike for every occasion.
"The more you get into bikes, the more you fall under the spell of them," he says. "I've got one for touring and going on adventures on like the GS Adventure. My old Ducati is for posing and looking sexy on. Then I've got my Aprilia RSV4 race bike, which is for going as fast as possible around a racetrack."
"One bike that covers everything off doesn't exist. You can always justify to yourself why you need another one."
---
Breaking records
Every biker has their favourite bike and, for the moment, it's the BMW R1200 GS Adventure for Chris Eades.
It's the bike he describes as his "go-to" bike due to its versatility and the one he chooses to ride most days. He also holds it in such high regard because it's the model of bike he broke a world record on.
"I broke a world record by visiting 14 countries in 23 hours in 2014 – that's 1,300 miles in one day," he explains. "So, I have good memories of that model."
However, it's his Ducati 916 that Chris says is more likely to make him look back lovingly after he has parked up. The "iconic design motorcycle" is around 18 years old, bright yellow and Chris has had it in his multi-bike collection for almost two years.
When asked which bike he would sell if he had to, Chris chooses his BMW RnineT Racer, which he built last year. Purely because it's the one he has the least emotional connection with because he has had it the least amount of time, he says.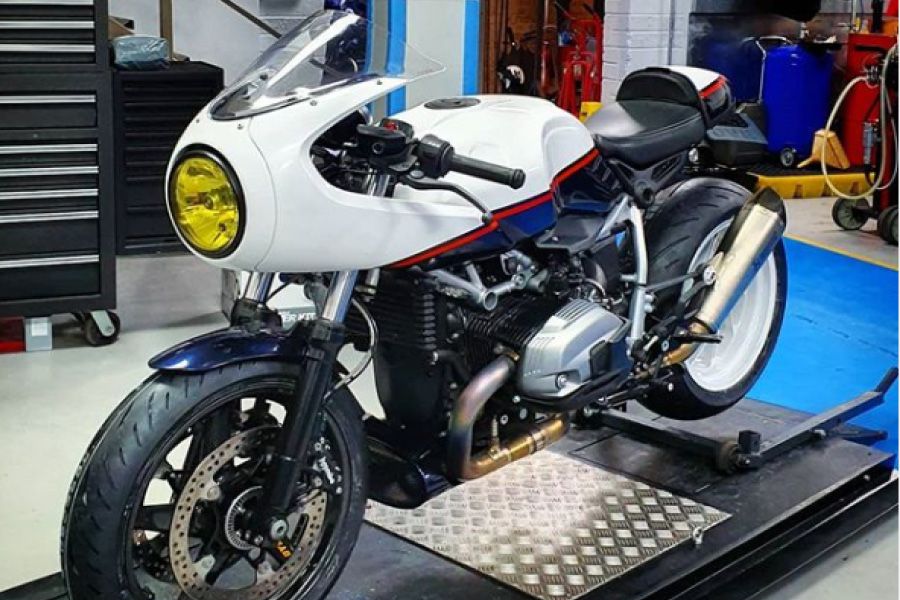 Photo: FOR SALE - Maybe!

---
Keeping it fresh
Although Chris currently has seven bikes, the most he has owned at any one time is 11. He also admits that he tends to get "bored quite easily", which is why he likes to switch and change his bikes from time to time to keep his collection refreshed.
"The GS Adventure I've got now is exactly the same as the one I had five years ago," he explains. "I sold that one and bought the same model that has fewer miles."
"That's why it's great having multi bike insurance with BeMoto. They don't charge you to make changes to your policy, so when I replace or add a new bike there are no issues." Having one insurance policy for multiple bikes is also an advantage for Chris because of the associated admin that comes with owning more than one bike.
"It's first world problems but owning multiple bikes does get on top of you." Managing them all becomes a full-time job because every month there's always something to do to maintain each one.
"Owning so many bikes is not as easy as many people think. It also gives you a problem in that you have to decide which one you want to take out!"
---
What would be your ultimate "Jizz Machine"?
What's missing from Chris Eades' collection? He doesn't have an out-and-out dirt bike, so we ask him if it's something he's considered. "Absolutely," he says. "Especially after this winter. It's been so wet everywhere which has made riding difficult."
"The only thing you can really ride if you want some fun in those conditions is a dirt bike, so that is something I am looking at investing in."
And when it comes to the dream bike he would love to have?
"If money was no object I would go and buy a Ducati Superleggera V4 right now. I had a Ducati V4 last year, but the Superleggera is a limited run. It's a very special bike."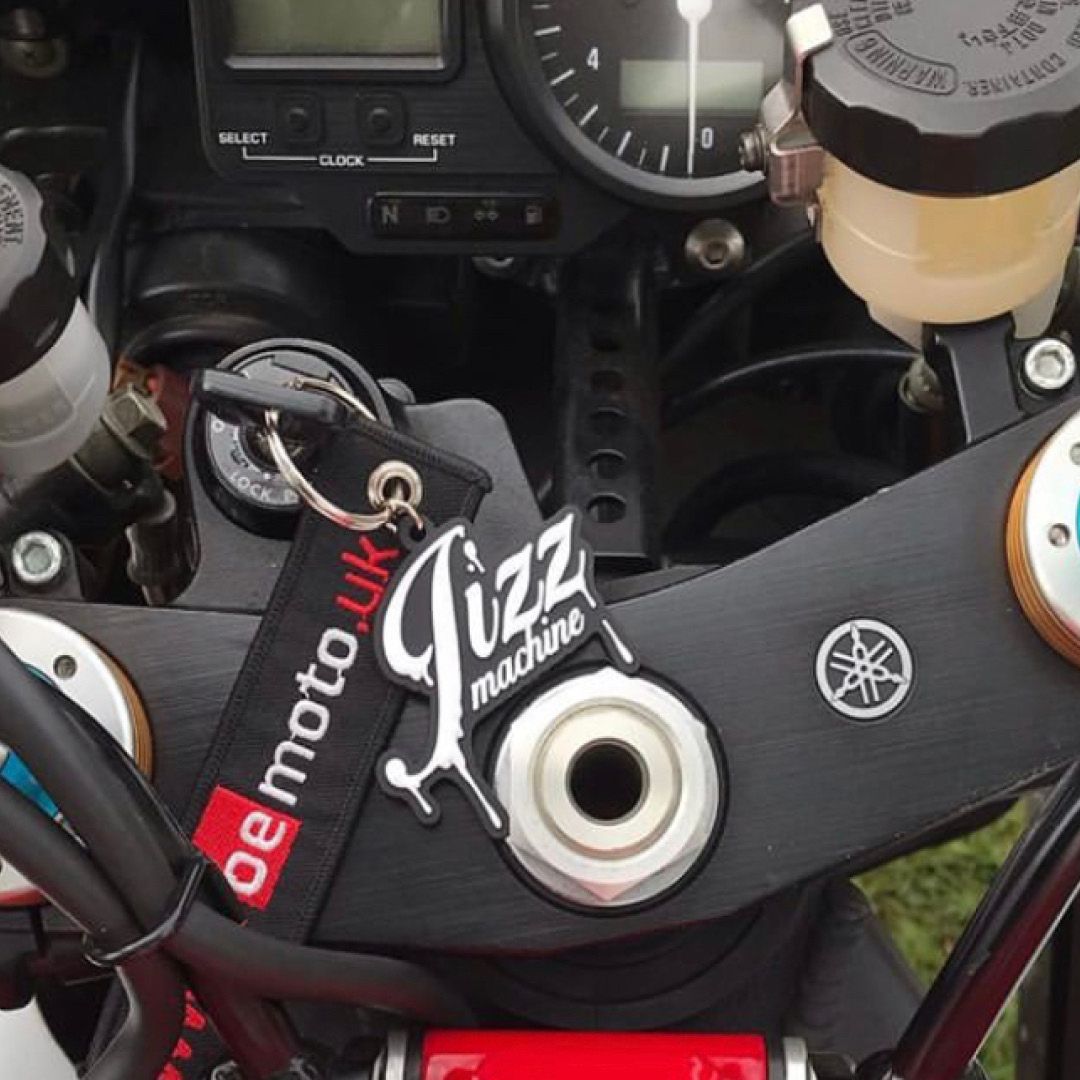 ---
Word of advice...
Owning more than one motorcycle is the dream for most bikers. What advice does Baron von Grumble himself have for single bike owners who are considering a multi bike collection?
"Choose something very different to what you already have" he says. "That way you don't have the problem of knowing which bike to take out when you open the garage each morning.
"You either want a superbike - something that's really uncomfortable but really fast - or a slow, comfortable touring bike. Don't have two of the same type."
---
Multibike Insurance Specialists
If you own more than one bike, why pay more for multiple full-price policies? Save time and money with BeMoto's multi bike insurance.
As bikers ourselves, we believe in offering great-value, fair multi bike cover. So, we have created the most competitive motorcycle insurance policies on the market. That includes not charging our customers for making fair amendments to their policy mid-term.
How does BeMoto's multi-bike insurance compare to other insurance providers? Check out our multi-bike comparison page to find out.
---