---
Bucket List Jump: The Cehegin Bomb Hole
By Max Hind
Motorcycle racing has always, at its core, been a test of both man and machine. The trial for both parties can oftentimes be the most extreme in the off-road genre. The sport that started out as 'scrambling' - but has now evolved to be more commonly known as Motocross - is regarded by many as the pinnacle of the off-road scene and the ultimate test of man and machine.
In the early days of scrambling (back in the 1950's/1960's) the racetracks were derived from natural terrain, making use of valleys and hills, with little to no man-made obstacles to be found. The bikes too were pretty basic, they were air cooled, with twin shocks and minimal travel on the suspension.
Over the last five decades however both the bikes and the tracks have evolved hugely. The machines are now capable of a lot more, which in turn has risen the spectacle level of the sport. The majority of modern circuits are now man made and moulded to fulfil the demands of both spectators and riders alike. Spectacular features such as table tops, double jumps (sometimes even triple and quad jumps), step ups and whoops are all very common in modern day motocross. At most practice and amateur race facilities these features are normally designed with both amateur and professional riders in mind. There will be a simple line for the amateurs where they can roll a jump or take a safe line to manoeuvre the obstacle, but there will also be a line for pro riders where they could potentially gain an advantage of several seconds per lap if they are brave - and skilled - enough to take it.
---
Jumping the "Un-jumpable''
Neville Bradshaw @nevsta272 is a well-known pro motocross rider in the UK, with many national titles to his name (including 3 Red Bull Pro National titles). On a recent training trip to Spain to escape the confines of the British winter he came across an infamous jump at a track called Cehegin in the hills of Murcia. The catch; this leap wasn't actually designed to be jumped. It's what's known in the business as a 'bomb hole'. A bomb hole is a technical (and fairly rare) obstacle designed to slow riders down and increase lap times. Basically you have a single jump or steep drop down into a huge crater that you then ride up out of (or jump out of) on the other side. If it was possible you would save so much time by just leaping the entire thing. But it's not possible, right…?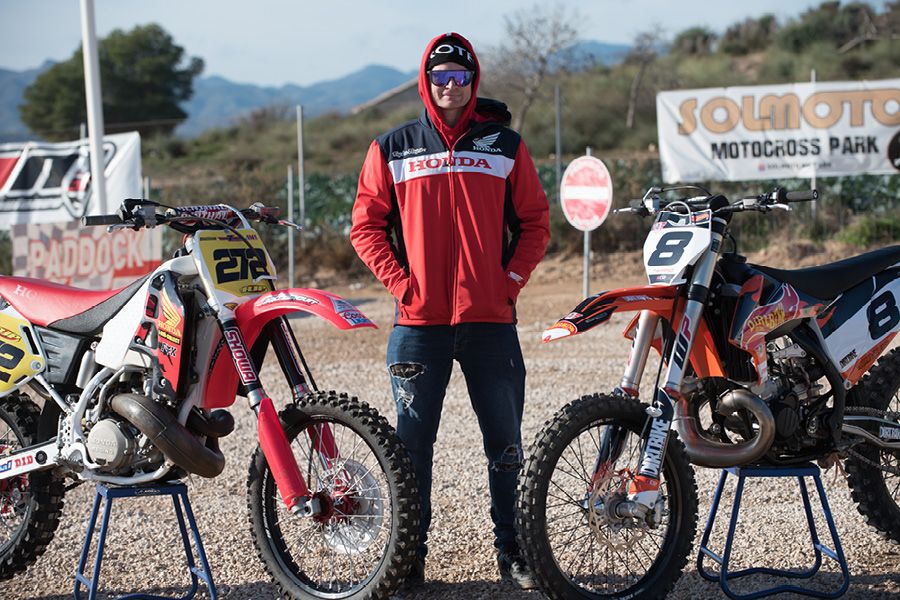 On the run up to this training trip someone had told Neville about the mythical leap at Cehegin. The story goes that once upon a time someone had braved the leap and lived to tell the tale, but footage of that moment proved hard to find. Being the type of guy he is, this really played on Neville's mind. According to Nev, if someone else has done it that means it's possible, therefore he has to give it a go as well.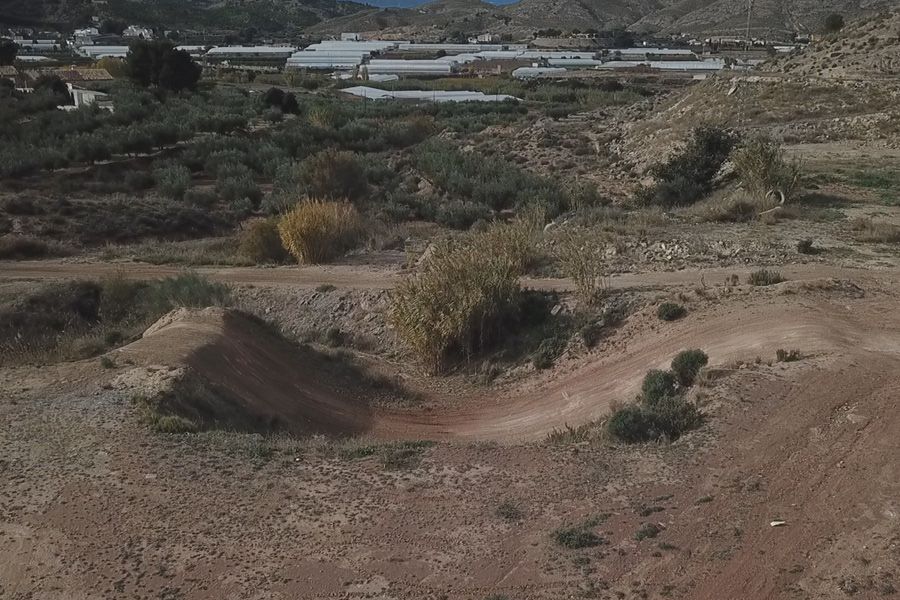 What makes this jump particularly difficult though is the run up… it's not straight! The take-off is incredibly steep and rutted, and there's a corner only a few feet away from the landing… oh and the gap/drop in the middle is huge! The consequences if you get this wrong are worrying to think about. But that didn't stop Neville Bradshaw…

As it happened there was a film crew following Neville through his trip and they managed to capture a fascinating vlog from the day of the jump. It's incredibly interesting to see what goes through a professional riders' mind before, during and after jumping the 'unjumpable'. The film is going pretty viral online and you can check it out on the link below.
---
Take a look at BeMoto Motocross Insurance range of insurance products, including cover for your bike, travel insurance for overseas off-road riding and even cover for your race van / bike transporter.

---