---
California Superbike School UK 2022 dates
By BeMoto
The BeMoto-backed California Superbike School is back in 2022 and once again powered by Kawasaki models.



What is the California Superbike School?
Founded by Keith Code in 1980, the California Superbike School offers a step-by-step method of technique-oriented rider training in the art of cornering motorcycles.
The California Superbike School's syllabus consists of four levels of training, each of which is delivered in a single day. All students are required to undertake the levels in order.
Each level covers a range of technical skills and drills which are taught off-track and practised on-track. An individual debrief follows each on-track session. Classroom briefings are given by a world class seminarist who has been trained personally by Keith Code. On track coaching is provided on a 1:3 coach to student ratio.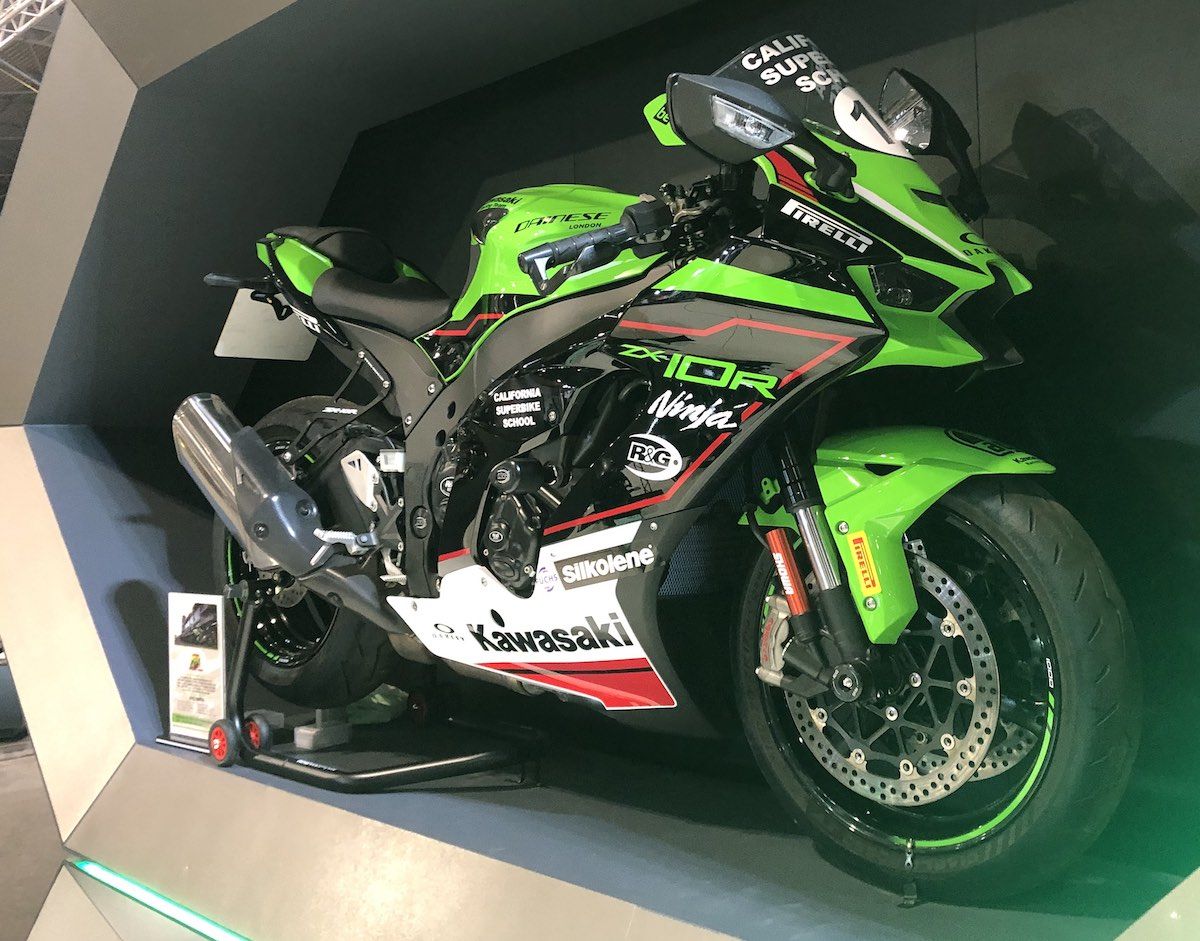 How many California Superbike School levels are there?
The California Superbike School's four training levels are completed in order with each of the first three levels presenting precise technical riding skills, taught the old-fashioned way – one step at a time.
Each skill builds upon the last to create a complete package of control and confidence. The fourth level then tunes in to a rider's personal goals and objectives with personalised and more intensive on and off track coaching support.
How much does the California Superbike School cost?
Each Level of training costs £465 for the day with bike hire from £385. If you act before December 12, 2021, you can enjoy an early bird discount price and gift vouchers are also available.
What circuits does the California Superbike School operate at?
In 2022 they are using the following MSV circuits:
Bedford Autodrome
Brands Hatch Indy
Cadwell Park
Donington Park


How can you benefit from BeMoto by attending the California Superbike School?
Out of recognition for the sheer expertise of California Superbike School and the massive value their training courses bring to your riding, when you have completed one of their training courses, we will offer you a CSS Discount on your Road Insurance for single Motorbike Insurance and Multi Bike Insurance policies.
We do this because in our opinion a rider who has gained experience of riding on track, has actually experienced their bike in a completely different way to people who "just" ride on the road. People who have track experience have learned to test the limits of their bike and their own skill, and maybe the durability of their underpants... In addition to that the increase in confidence in using the bike means that they have a higher skill for calculating manoeuvres, speed, and stability of rider and machine seamlessly moving as one.
We also offer a CSS Discount on our Trackday Damage Insurance to cover your bike when attending a California Superbike School training event and enable you to relax and focus on getting your knee down.
Has BeMoto ever been to a California Superbike School day?
Of course we have! Read our California Superbike School blog here.
---
Find out more and book your place at California Superbike School UK
---