---
Careless Driving faces tougher punishments
By BeMoto with Minster Law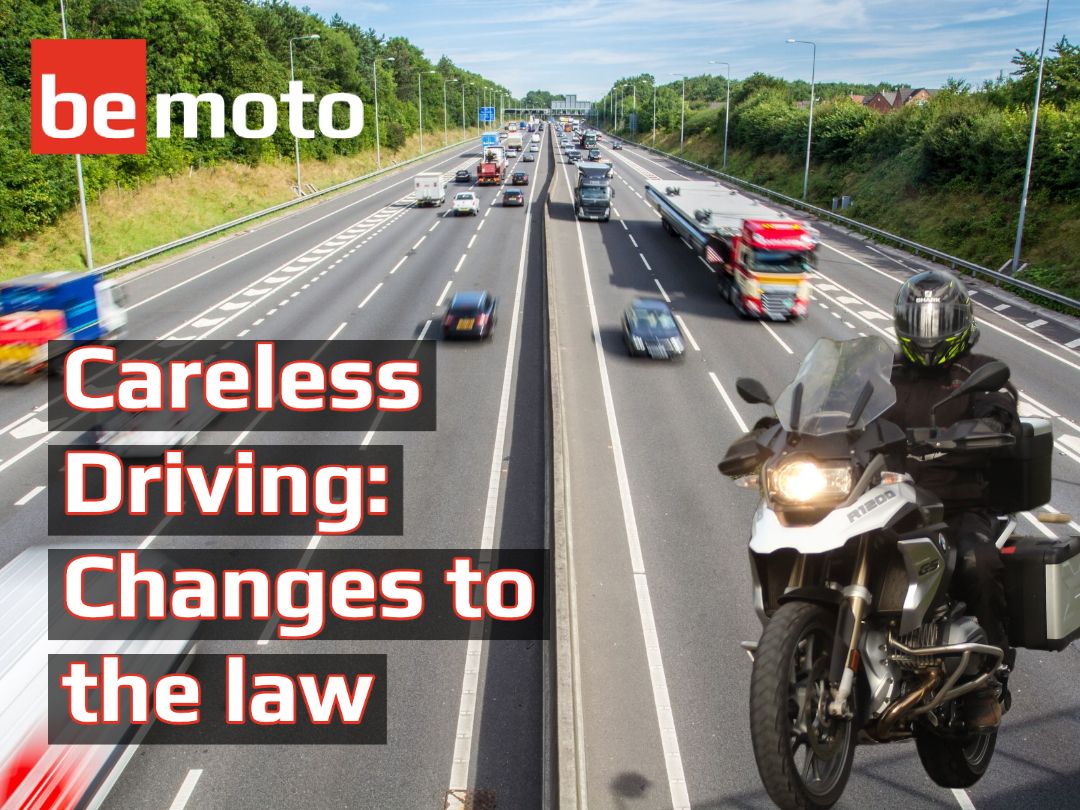 Motorcyclists are arguably the most risk aware users of the road as well as some of the most vulnerable. The latter being the unfortunate reality.
In early 2022 we've seen a couple of big changes that now acknowledges motorcyclists are amongst the more 'at risk' users of the roads, these being:
Highway Code changes that include a 'Hierarchy of Road Users'
A new offence of 'Causing Serious Injury by Careless Driving' came into UK law
The Highway Code changes are a good thing as they recognise the vulnerability of 2-wheeled vehicles and help to protect us bikers, in theory, if people actually follow them.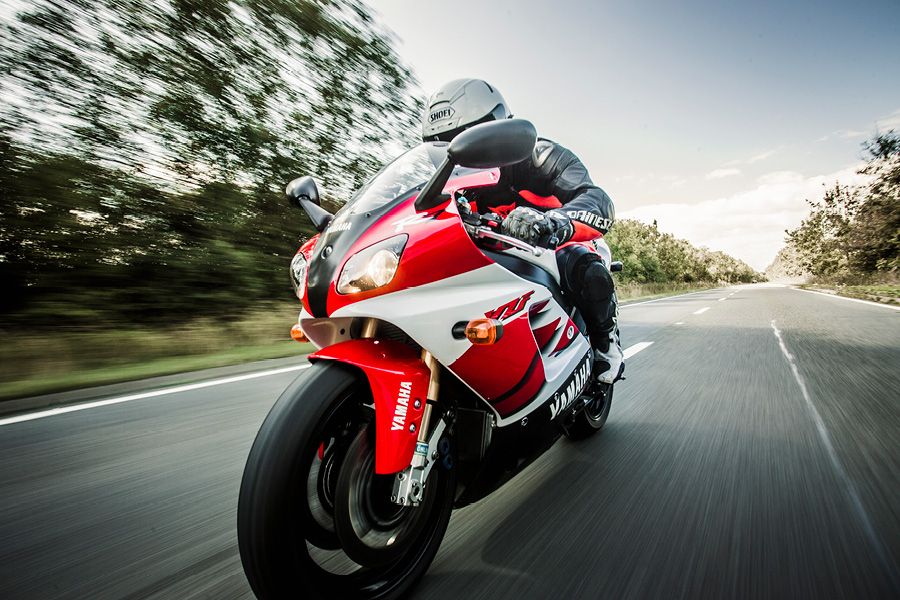 The 'Hierarchy of Road Users' is a concept that places those road users most at risk in the event of a collision at the top of the hierarchy. The hierarchy does not remove the need for everyone to behave responsibly. The road users most likely to be injured in the event of a collision are pedestrians, cyclists, horse riders and motorcyclists, with children, older adults and disabled people being more at risk.
The change in law means drivers (including us bikers) will potentially receive more severe penalties if they cause serious injury as a result of their carelessness. In reality, this is a good thing for bikers as we are more vulnerable road users and more likely to suffer at the hands of inconsiderate or unobservant car drivers. The downside of course being that if you're relying on this new law to get some justice, you've most likely been seriously injured and there are no winners...
As bikers, we know we have to be aware of our riding and the potential risk to other road users, but what does it mean to us, now that careless drivers who cause serious injury to bikers can face more serious offences and penalties than before?
---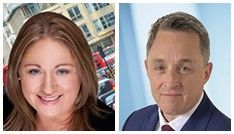 BeMoto: On 28 June 2022 a new offence of 'Causing Serious Injury by Careless Driving' came into UK law, under The Police Crime and Sentencing Act 2022.
To find out more about this new law from a motorcyclists' perspective, we sat down with Edel Selby from our specialist legal partners at Minster Law, who recently wrote an article about this for their website, supported by Lee Elmore, Chartered Legal Executive and biker at Minster Law.

In layman's terms, what is the big change in how 'Causing Serious Injury by Careless Driving' is viewed by the law?

Edel Selby: This new offence is intended to address careless or inconsiderate driving offences that result in serious injury. Up to this point, the simple offence of careless or inconsiderate driving has covered all non-fatal such offences, regardless of the severity of the injury caused. In England & Wales, serious injury is defined as physical harm that amounts to grievous bodily harm (GBH) for the purposes of the Offences Against the Person Act 1861.
As a solicitor, the change this new offence brings is that the injury caused to the victim will be considered, not just the nature of the driving of the offender, as has traditionally been the case. This is a real step in the right direction for our seriously injured clients. Whilst the criminal charge does not impact on the victim directly, it perhaps will provide our very seriously injured clients with some solace to know that the person who has caused the serious injury now faces harsher penalties.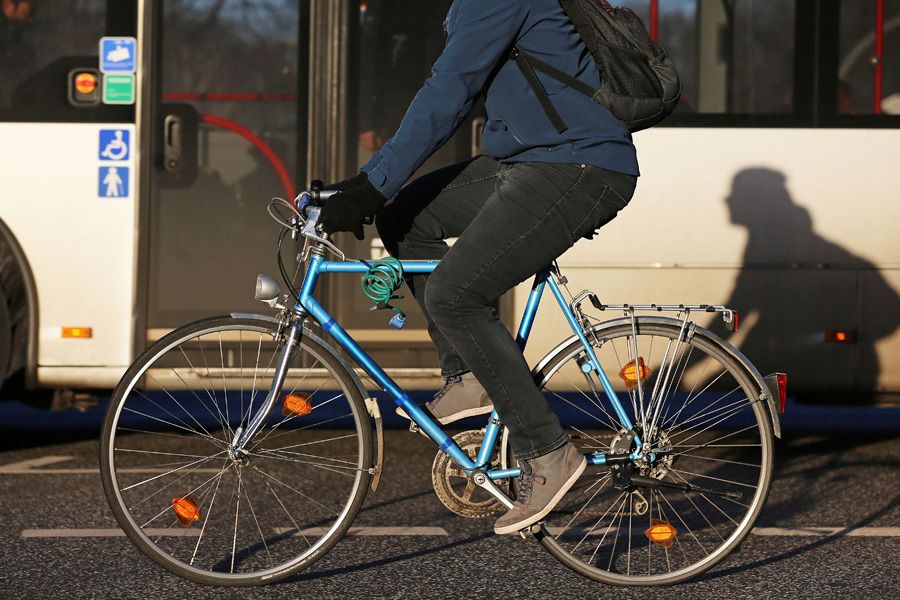 ---
What were the main reasons for the change in law?
There were strong feelings held by many, from claimant lawyers to many road safety organisations, that a significant gap in the law existed when it came to punishing drivers who caused serious injury to others when their driving was careless, as opposed to dangerous. This, to many people's minds, has now been addressed through the introduction of the offence of 'causing serious injury by careless driving'.
Prior to the introduction of this offence, a driver who drove carelessly and caused serious injury to someone could have reasonably expected to be prosecuted for an offence of careless driving. When it came to sentencing for that offence, while the Magistrates would have been entitled to treat any injuries caused as an aggravating feature, if they concluded that serious injury had been caused, but the driver's culpability was relatively low, then the driver could expect to receive no more than 5-6 points on their licence and a fine.
The fundamental difference in the new offence is that it will mean that the consequences of a driver's actions will determine their sentence to a far greater extent than their culpability. Now, in cases where a driver may be guilty of nothing more than a brief lapse in concentration, they will be at risk of a custodial sentence if that lapse has led to serious injury being caused.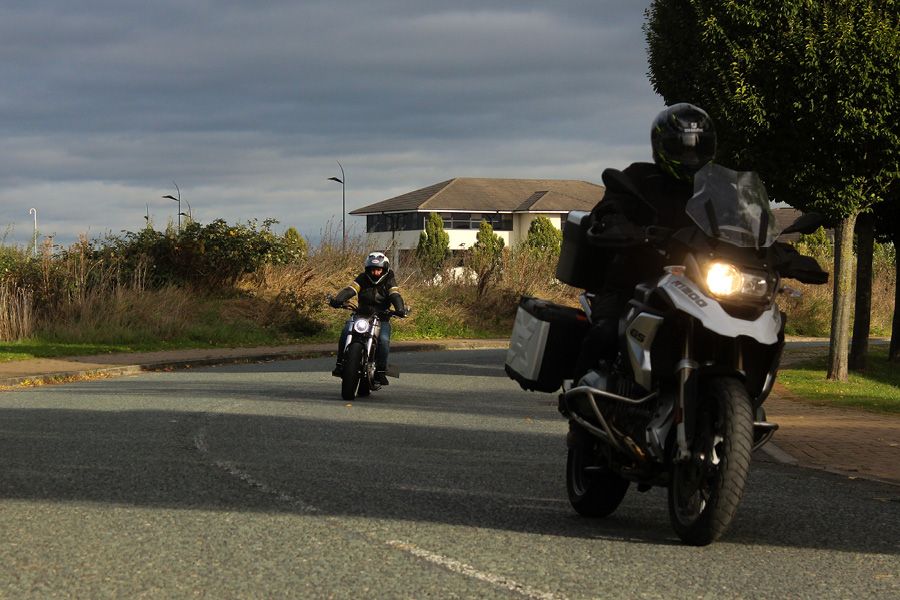 ---
What's the difference between 'dangerous' and 'careless' driving?
There is a very significant difference between dangerous and careless driving (more commonly referred to as driving without due care and attention). However, legally, it really all hangs on one word – "far".
What does Careless Driving mean?
Put simply, Careless Driving is when a driver's behaviour falls below the reasonable standards of a competent and responsible driver on British roads.
The offence of driving without due care and attention (careless driving) is legally defined under section 3 of the Road Traffic Act 1988 is committed when the defendant's driving falls below the standard expected of a competent and careful driver - section 3ZA(2) of the RTA 1988.
What does Dangerous Driving mean?
Dangerous Driving is much more serious and as such carries higher and much harsher penalties. Dangerous Driving means your driving has put other road users at risk and has slipped far below the reasonable standards of a competent UK driver.
Section 2 of the Road Traffic Act 1988 says it's when "driving falls far below the standard expected of a competent and careful driver and it would be obvious that driving in that way would be dangerous". The Act also says that "dangerous" means "danger either of injury to any person or of serious damage to property".
Despite this seeming small technical difference in the two offences, the contrast is vast. Put bluntly, these two offences are inordinately different in terms of punishment. Whilst Careless Driving carries penalties, it is a much less serious offence and refers to a driver who has driven without due care and attention. Dangerous Driving refers to behaviour which is well below the acceptable standards in the UK and the penalties more severe.
Ultimately, it is the standard of driving that counts in these two charges, and this fundamentally is the difference between these two existing offences and the new offence of Causing Serious Injury by Careless Driving.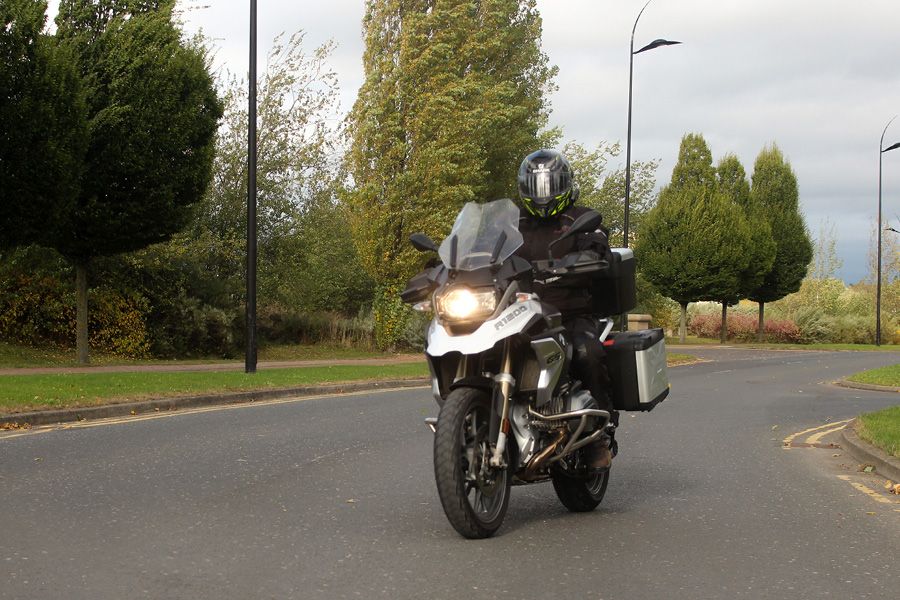 ---
What is considered to be Careless Driving?
There are a wide number of motoring offences that would fall under the umbrella of careless driving on UK roads. The list below shows some examples of offences that could be classed as Careless Driving. It is not an exhaustive list, but what we would commonly see:
Emerging from a side road into the path of another vehicle
Inadvertently driving through a red light
Driving inappropriately close to another vehicle/ tailgating
Driving too slowly
Driving whilst being distracted
Overtaking on the inside lane
What sort of penalties can you face for Careless Driving?
If you were to be caught driving in a careless manner and charged, you could face a variety of different penalties.
For those who accept the charges, one might expect the following penalties:
Three points on your licence
Fines from £100
For those who have previous offences, and often specifically pertaining to driving, one might expect:
Court summons
Fines up to £5,000
Nine points on your licence
Loss of licence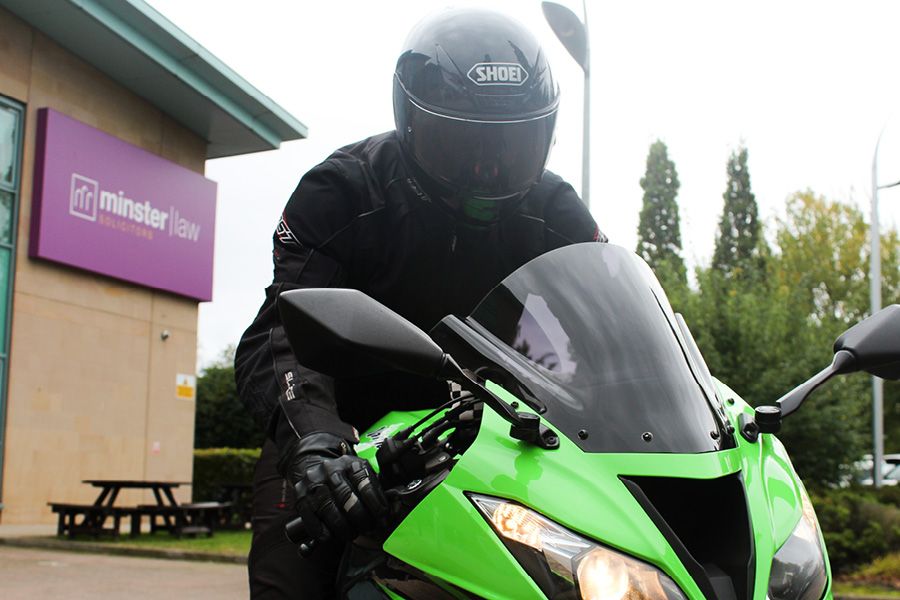 ---
What is considered to be Dangerous Driving?
One could find themselves facing a Dangerous Driving charge for displaying any of the following driving behaviours on UK roads. Again, this is not an exhaustive list:
Driving in an erratic or aggressive manner - Dangerous overtaking - Driving if you know you are unfit to drive, for example in an angry or highly emotional state - Driving if you know the vehicle you are driving is defective - Racing or competitive driving - Disregard of traffic lights and other road signs, which would appear to be deliberate
The following causes of dangerous driving are specific offences in their own right:
Using a handheld mobile phone (as bikers, this one infuriates us at BeMoto...)
What sort of penalties can motorists face for Dangerous Driving?
One might expect to face any of the following penalties if you were charged and convicted with the offence of Dangerous Driving:
Unlimited fines
Three to eleven points on your license
Two-year ban (minimum)
Compulsory retest
Imprisonment
Causing death by dangerous driving is the most serious dangerous driving offence. It's when someone's driving causes the death of another person.
Section 2B of the Road Traffic Act 1988 defines it as "A person who causes the death of another person by driving a mechanically propelled vehicle on a road or other public place without due care and attention, or without reasonable consideration for other persons using the road or place, is guilty of an offence."
For offences committed before 28 June 2022, the maximum sentence for causing death by dangerous driving is 14 years in prison, an unlimited fine and a driving ban of at least 2 years.
The Police, Crime, Sentencing and Courts Bill received Royal Assent on 28 April 2022 and came into force on 28 June 2022 means that the maximum penalty for causing death by dangerous driving, has been increased from 14 years' imprisonment to life imprisonment. The bill also includes an increase to the maximum penalty for causing death by careless driving when the offender is under the influence of drink or drugs from 14 years' imprisonment to life imprisonment.
The new offence of Causing Serious Injury by Careless driving which came into force under the same Bill is considered to have bridged the gap between the lesser offence of Driving without Due Care and & Attention and the more serious offence of Dangerous driving.
The new offence is an either-way offence, which means that it can be heard in the magistrates' court (known as a 'summary offence') or Crown Court (known as 'on indictment'). The defendant can choose which court hears their case – in the magistrates' court it will be heard and decided by a panel of magistrates or a District Judge, whereas in the Crown Court it will be decided by a jury. If convicted in the Crown Court, the driver can face a maximum sentence of two years imprisonment. If convicted in the Magistrates' Court, the driver can face a one-year sentence. In both cases, the convicted driver will also face an obligatory disqualification.
---
As vulnerable road users, how will the changes to the law help affected motorcyclists and their families?
The reality we see on a day-to-day basis is that a large number of 'careless driving' cases don't currently result in prosecution, particularly if there's no serious injury. Often, the driver will undertake a driver education course at their own expense.
This new offence will place the emphasis on the injury that has been caused rather than just looking at the nature of the driving. It will, we hope, serve to bridge that gap between the two existing offences.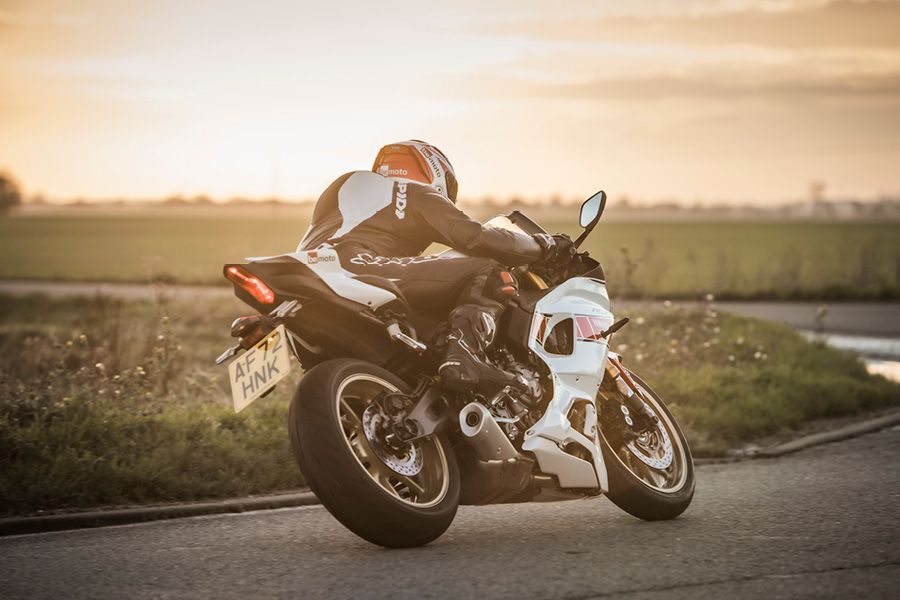 ---
How will the changes to the law disadvantage motorcyclists?
For me, I can't see that it will. The new law can only serve to protect the more vulnerable road user. We will see tougher punishments for those offenders who cause serious injury by careless driving but importantly I would hope the new offence will reduce the number of accidents on our roads by making drivers more aware of their own driving and of the significant penalties they may face if their careless driving seriously injures another road user.
Were there any high-profile incidents involving motorcyclists that influenced these changes to the law?
Not that I am aware of. In 2017, the Government published the response to its consultation and one of the questions asked was in relation to a perceived gap in the law, and whether there was a need to create a new offence in relation to causing serious injury, beyond the two existing offences of Causing Serious Injury by Dangerous Driving and Causing Serious Injury when Driving Disqualified. This was met with overwhelming strong support, with approximately 90% of respondents being in favour of the creation of a new offence, Causing Serious Injury by Careless or Inconsiderate Driving.
Does the change in the law allow for cases of 'serious injury by careless driving' to be reopened?
I cannot see that historic cases could be re-opened however there is normally a six-month time limit for most offences that can only be heard in the Magistrates Court (i.e. 'summary' offences), but this time limit does not apply to the new offence category – this is because the case can be heard either in the Magistrates Court or the Crown Court.
Do you think the law has gone far enough to protect motorcyclists and other vulnerable road users?
I think the introduction of this new offence is a large step in the right direction.
The changes to the highway code this year (as discussed below) also go hand in hand with the new offence and the two serve to complement each other. In many ways the changes to the highway code simply give official support to what many road users regard as common sense and courtesy. Few would disagree with the principle that road users who are at most at risk from the actions of others deserve the greatest protection. However, the biggest concern must be over how the changes have been communicated, with some drivers having no knowledge about the changes to the highway code this year.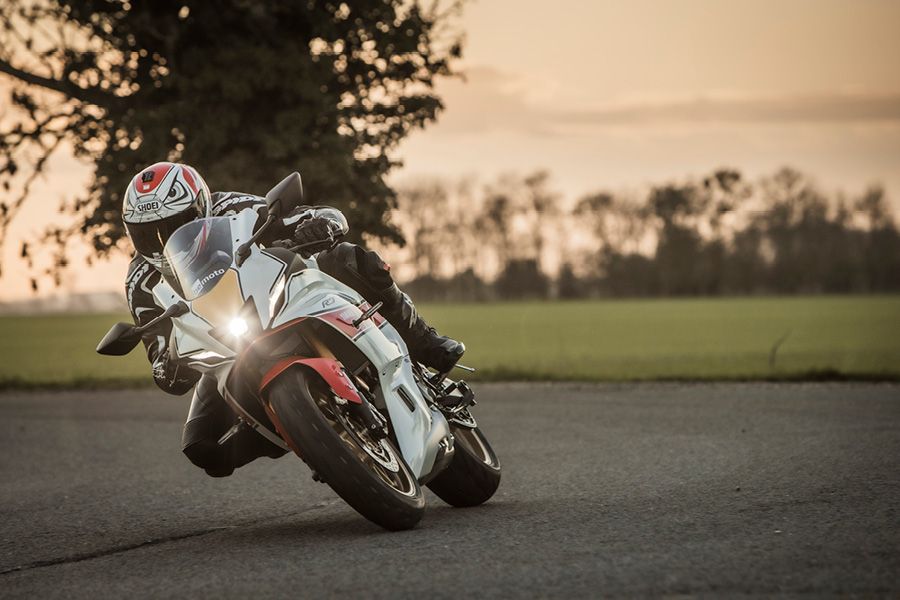 ---
Have there been any other changes in law or precedent recently that affect motorcyclists?
Courts have been recognising now for a few years, as far back as 2015, about the impact of how driving below the required standard might affect the level of responsibility upon a negligent party. They referred to it as "Causative Potency" which describes the potential for road users to cause damage to each other.
This lends itself to more responsibility on the driver of heavier/bigger vehicles against motorcyclists, cyclists, and pedestrians.
Even in cases where the rider was speeding in a "built-up" area, he still recovered 40% of the value of his claim because the judge applied the test of causative potency to each driver's actions (Hernandez v Acar [2019])
However, the biggest update to the Highway Code in four years took place earlier in the year in an effort to improve the safety of the most vulnerable road users.
The revised Highway Code came into effect from 29 January 2022, following calls to protect vulnerable road users. There were a significant number of changes but, from a driver's perspective, some of the biggest are:
Creation of a new 'hierarchy of road users' that ensures those who can do the greatest harm have the greatest responsibility to reduce the danger or threat they may pose to others. This 'hierarchy of road users' has been introduced that prioritises those most at risk on our roads. Prior to this, all road users were on an equal footing so were equally responsible for their own safety and the safety of other road users. Now, drivers must be aware that pedestrians, cyclists, horse riders, carriage drivers and motorcyclists, as the most vulnerable road users, should take priority over cars.
Clarify existing rules on pedestrian priority on pavements and when crossing the road
Provide guidance on safe passing distances and ensuring cyclists and horse riders have priority when travelling straight ahead at junctions
---
How can BeMoto help you?
Motorcyclists who choose BeMoto for their road insurance will benefit from being represented by Minster Law if they require personal injury claims services. All BeMoto road bike policies come with up to £100,000 legal expenses cover as standard.
For whatever reason you might find yourself on the wrong side of the law and needing legal defence for motor prosecution, BeMoto also offers riders
Licence Defence Cover
(for obvious reasons, this does not cover drinks or drug-related driving prosecutions) for £25.
---