---
CCM Motorcycles
By BeMoto
Clews Competition Machines (CCM)
CCM is a specialist British motorcycle manufacturer that was was founded by Alan Clews and born in 1971 in Bolton, England. Today, the firm is still based in Bolton and continues to create unique, hand-crafted bikes unlike any others in the industry. With the introduction of the limited-edition Spitfire Series, and the success of the GP450, CCM are still riding their roads to success.

We love the styling and classy design of the Spitfire as well as the British heritage of the family owned manufacturer. If you have a CCM bike give us a call on 01733 907000 for top quality motorbike insurance and multi-bike insurance.
---
Founder of CCM Motorcycles
Alan Clews, founder of CCM, had no intention of becoming a motorcycle manufacturer. In fact, he started off as a keen motorcyclist himself and worked during the week at his wife's family chain of newsagents. At weekends, Clews would compete in trials and scramble events.

Along the way, Clews was modifying his bikes to create lighter, more nimble frames. His first bike was the Douglas 90 Plus flat-twin which he bought back in 1950 for £21. He moved onto a Villiers-powered James, and then a Triumph Cub, before he bought an Ariel 350 which he converted to an oil-in-frame spec to reduce its weight.
When Clews could afford to start riding in scrambles, he built his own Scrambler using a Rickman Metisse frame kit and a new Matchless G80C engine. This was doing the job, but what he really wanted was a works BSA 500cc Scrambler. BSA refused to sell him one so Clews decided to build his own competition bike.
When BSA closed its competition department in the 1970's, Clews quickly jumped on the opportunity and bought any frames and motorcycle parts they had left. It was with this that Clews was able to produce a full batch of bikes to sell and CCM was born.
On May 2nd, 2018, Alan Clews sadly passed away leaving his son Austin and his brother-in-law Gary Harthern on the front line of CCM along with his brother Russel and other sons Ben and Jack.
---
Building the Frameworks
The first batch of bikes produced using the parts from BSA, were called Clews Strokas. One of the first was bought by Mike Barnes with a frame no.B3 and a B50 engine. Barnes soon bought another which bored and stroked to 608cc which he recalled was the quickest bike at that time. In 1972, Barnes won several races with the Clews Stroka and later that year the 608cc bikes were on display at Belle Vue stadium in Manchester for £595 a piece.
Demand increased and by this point Clews could be selling more Strokas than he could make, so he made the transition to become a full-time bike builder. Clews and his wife decided to sell one of their newsagents and began renting out a factory on Shiffnall Street in Bolton with the help of Martin Hemingway, Clews' first employee.
The Clews Strokas name was also dropped as it shifted to Clews Competition Machines. Clews claims that he decided to stick with 'machines' rather than 'motorcycles' to leave the door open for potential vehicles in the future.
By the end of 1972, CCM were establishing their reputation for competitive machines and the team at Shiffnall Street had built and sold more than 40 motorcycles.
Image: CCM Motorcycles

---
Taking CCM to the next level
1973 saw some revolutionary changes to CCM motocrosses, including developments in suspension, and the addition of an electric ignition that alleviated issues with reliability.
Clews was eager to run a factory team in motocross events and Bob Wright was the first man to bring home CCM's first Victory in 1973 at Glastonbury before Jimmy Aird brought in another victory with a national win at Builth Wells.
Following on from this, Vic Eastwood competed in the Trans Am series in the United States, partly funded by the factory and CCM's new US importer Martin Horn. Despite Vic not getting the race results that they were aiming for, this race sparked the interest of CCM bikes in the States and an order of 26 bikes was made through Martin Horn, fuelling the demand of CCM bikes overseas.
---
CCM's Survival
CCM revealed their 125 and 250cc Hiro-engined motocrossers in 1979 and for the first time, CCM had a complete lineup of machines. Despite this, 1979 turned out to be a difficult year as the company had to expand and increase the workforce rapidly to accommodate the new range of bikes.
Due to financial problems, CCM was taken over by Armstrong. After switching to Rotax engines, they continued with the MT500 military bikes and a line-up of scrambles and trials bikes, but by 1987, CCM and Armstrong went their separate ways. Peter Swift and Richard Robson acquired CCM and switched the engines again to Suzuki DR-Z400 before Alan Clews finally bought the company he founded back off the investors in 2004.
Since then, CCM have continued to launch new bikes including the R35 Supermoto, FT35 flat tracker, GP450, and the Spitfire Series. They also returned to world championship competition in 2009 with riders Tom Church, Jason Dougan and Ray Rowson in the FIM Motocross World Championship.
---
CCM's Top Models
GP450
Introduced in 2014, the GP450 is super lightweight at 125kg and is built using CCM's 'Bond-lite' aluminium frame. The GP450 uses the BMW 450cc 4-stroke single engine detuned from 51 hp to 41 hp which is now built by Kymco in Taiwan after being discontinued in the original BMW GP450X. The GP450 is known for its lightness, engine responsiveness and handling both on and off road, making it CCM's choice for adventure.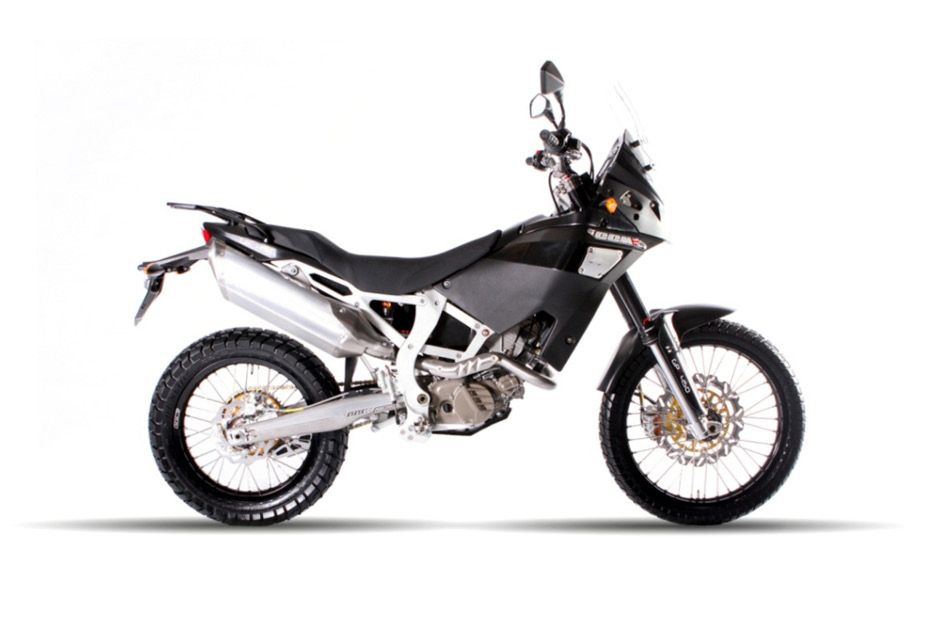 Spitfire
After launching in 2017, the first batch of 150 Spitfires sold out within a week! CCM has released variants of the Spitfire including the Blackout, Stealth Six, Foggy and more, all inspired by the Supermarine Spitfire of WWII. Powered by a 600cc 6-speed engine with an artisan frame and sculpted tank, the Spitfire is a highly sought-after modern classic that was designed for riding pleasure or simply to be admired.
---
How will BeMoto Bike Insurance protect your CCM Motorcycle?
As a firm owned and run by bikers, we love the style and ride of CCM Bikes. We cover both standard and modified road bikes, we also have a range of off-road and laid-up insurance products for the off-road adventurers and flat trackers. So whether you ride, collect or race, we have products to suit your needs. When comparing CCM Spitfire Insurance, or you are looking for the best bike insurance for your CCM GPM 450, we will do our level best to get you a great deal.
BeMoto Motorbike Insurance:
CCM Motorcycle Insurance for road bikes (Carbon or Titanium Cover) - modified and multi bike Insurance
CCM Classic Bike Insurance for single bikes or a classic bike collections
CCM Fire & Theft insurance (SORN Insurance for bikes laid up in the garage)
CCM Trackday Insurance including accidental damage insurance for UK & EU trackdays
Call BeMoto on 01733 907000 to speak to a Motorbike Insurance expert who understands what it means to own a CCM beauty!
---