---
Customer Multi Bike Garages: Mark from Derby
By BeMoto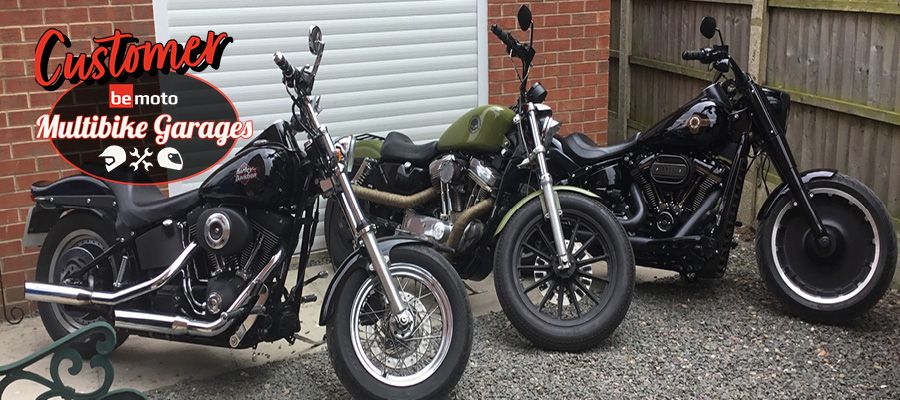 We speak to our Multi Bike Insurance customer, Mark from Derby, about what's in his multi bike garage and why he's chosen thee Harley-Davidson motorcycles.
Find out which one he'd save, if he had to keep only one bike, and what is missing from his collection?
---
How long have you been a BeMoto customer?
It's my 4th year renewal – I've always happy with the service and recommend BeMoto to other happy customers. I don't even shop around anymore as it's always a fair price and you don't charge amendment fees to make changes.
I've been riding for a long time and the you guys are the easiest insurer I've ever dealt with… It's nice not to have to explain things to someone who doesn't understand bikes.
---
When did you start riding and what was your first bike?
I've been riding since I was 11 on field bikes, riding a Honda C90 on the fields and so on.
I was on the road at 17 with a Suzuki A100 (a 98cc two-stroke, rotary valve, single) as my first road bike, buzzing around with my mates on FS-1E 'Fizzies'.
My first 'big bike' though was a BSA Bantam 175cc, although I soon swapped back to a Japanese bike. I actually passed my bike test on a Suzuki GP 125 single, wearing a full body cast from armpit to hip!! I was knocked off my A100 when I was 18 and broke my back (a car pulled out in front of me).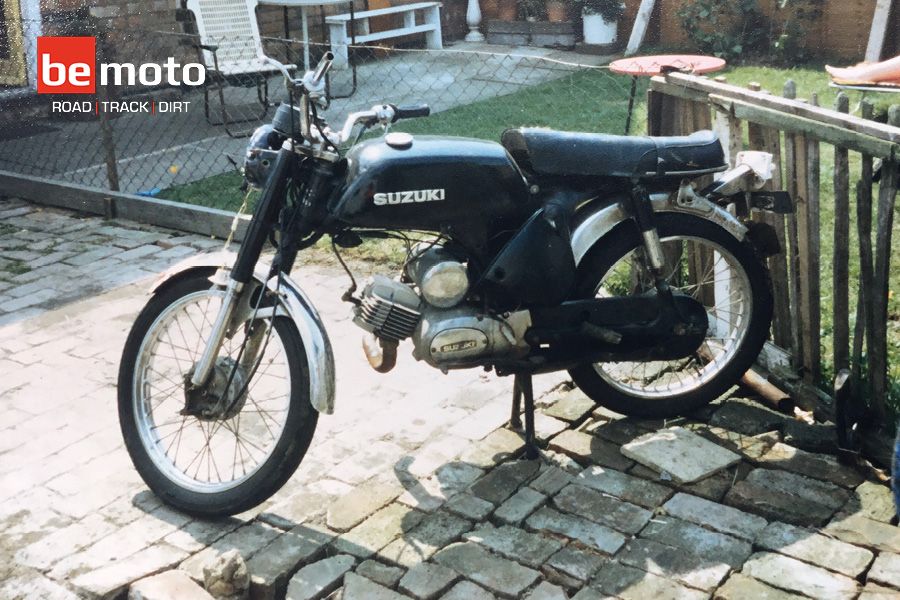 Mark's Suzuki A100 with crash damage
---
What other bikes have you owned along the way?
I've owned a mixture of Japanese bikes mostly, for example I had both the Honda Super Dream 250 (once the UK's most popular selling bike due to licencing laws allowing up to 250cc without a full licence) and Super Dream 400 with the twin front brakes, a Honda CX500, a stock Suzuki GS 850G and then a GS 850 chop.
However, I always wanted a Harley-Davidson Night Train, eventually getting one in 2001 – everyone around me said "Finally" – they'd been waiting for me to get one for ages and were sick of hearing about it. I added a ZZR600 as a 'rainy day' bike for everyday use.
At one point I even bought another GS 850 for nostalgia reasons, clearly wearing rose tinted glasses, as I soon realised it was 'of its time'. It was still nice to ride, but not what I remembered. The bike turned 40 whilst I owned it and was registered as a historic vehicle, before I eventually sold it to a 70-year-old biker who loved it and said he'll never part with it.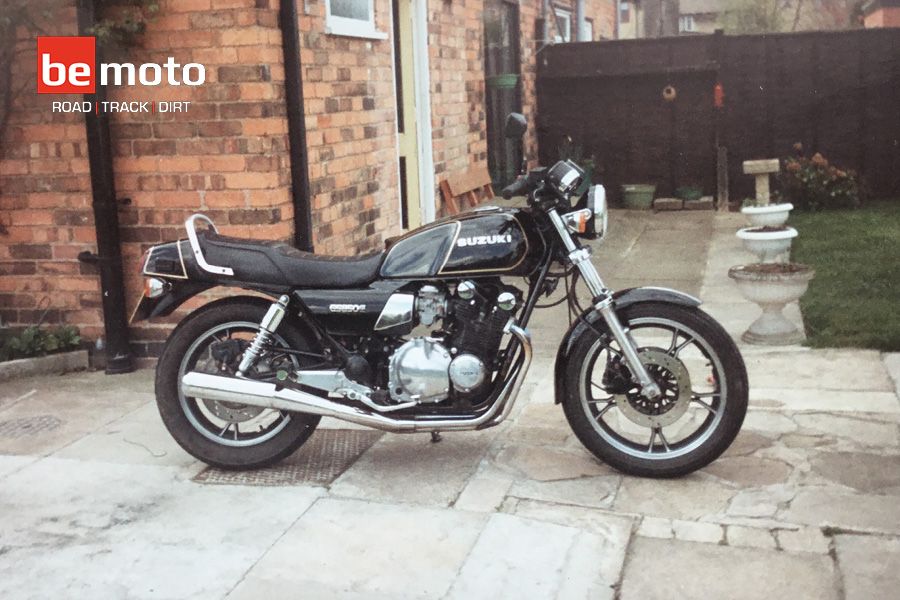 Mark's Suzuki GS 850G
---
What bikes are currently in your garage and why?
I currently own three Harley-Davidson motorcycles:
I still have the Night Train – My show bike (owned for over 20 years now)
A Fat Boy (Limited Edition) – Perfect for touring
An 883 Sportster – Great for popping to the shops
I bought the Fat Boy in 2020. It's a 30th Anniversary Edition, with only 2,500 built worldwide (50 or so in the UK). It just stood out and I was lucky to get the last one.
Last year DK Motorcycles in Stoke imported a Sportster 883 and registered it for another customer. I ended up buying it as a mini project; It wasn't running right and needed tuning, new carbs, plugs/leads etc, plus some indicators and cosmetic work. Not so much work that it was a challenging project, but enough to enjoy tinkering with.
But it's the Night Train that gets most of the attention, as there's not that many of them about in the UK. A lot of people prefer it to the Fat Boy. The styling is well regarded. It's the last of the carb versions and so it's more sought after. The earlier ones hold more appeal. Harley swapped to fuel injection in 2002, they switched to a bigger 200mm rear wheel in 2005 and then a 6-speed gearbox and 1580cc engine in 2006 (from the 1450cc version).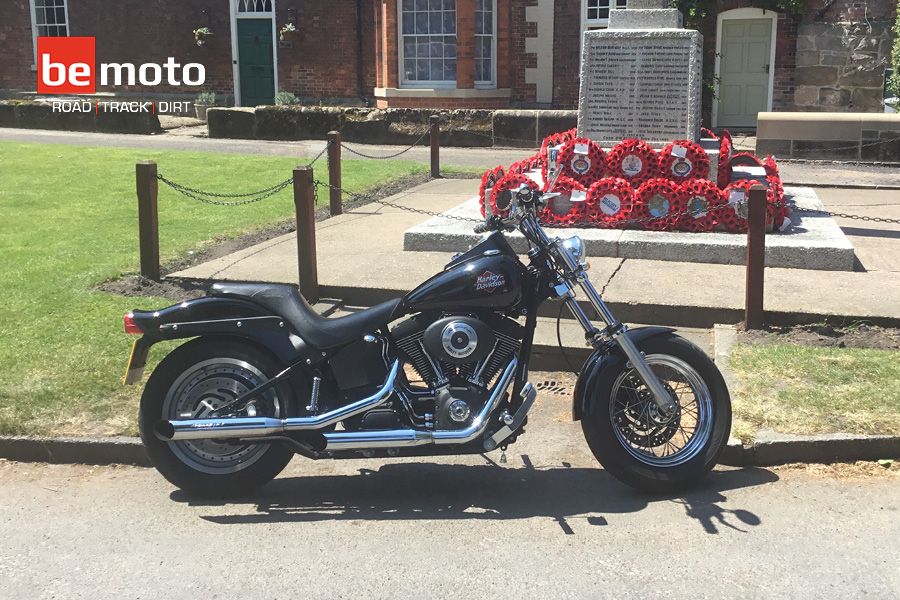 Mark's Harley-Davidson Night Train
---
What was the inspiration for three Harley-Davidson motorcycles?
People ask: "Why 3 Harleys?"... And I say: "Because I haven't got around to adding a fourth yet".
They're just iconic. I love the lifestyle that goes with it. And even though they are all Harley's, they have different styles of riding, they feel different...
"Same, same, but different" as they say!
---
Are your motorbikes modified or standard?
The Night Train and Fat Boy are both Stage 1 (air filters and exhaust systems).
For better control I swapped the Night Train to a 16" rim, re-spoked to the original hub (new spokes, new rim) – which means there's no need to respace it - just a wider mudguard was needed.
I have tried to leave the Fat Boy reasonably standard, being a limited-edition model. However, being fuel-injected, it has a Vance and Hines Fuelpak FP3 tuner, with a clever app on your phone that enables you to play with the ECU settings.
The Sportster needed some touch up work on the paint, so I took it to a guy with a colour scanner that picked up the colour as a Mercedes Benz green and provided a matched paint tin – so it's not a proper Harley colour.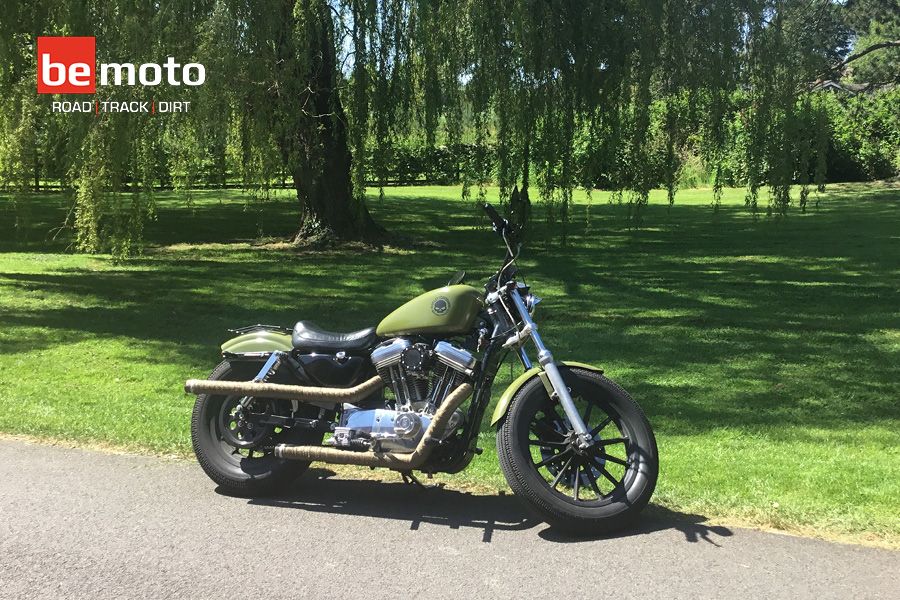 Mark's Harley-Davidson 883 Sportster
---
If you had to let one go, which bike would go first?
The Sportster 883 would have to be the one that went first (begrudgingly).
The Night Train is the one with true sentimental value - "the only thing I've ever been with for that long that I haven't fallen out with".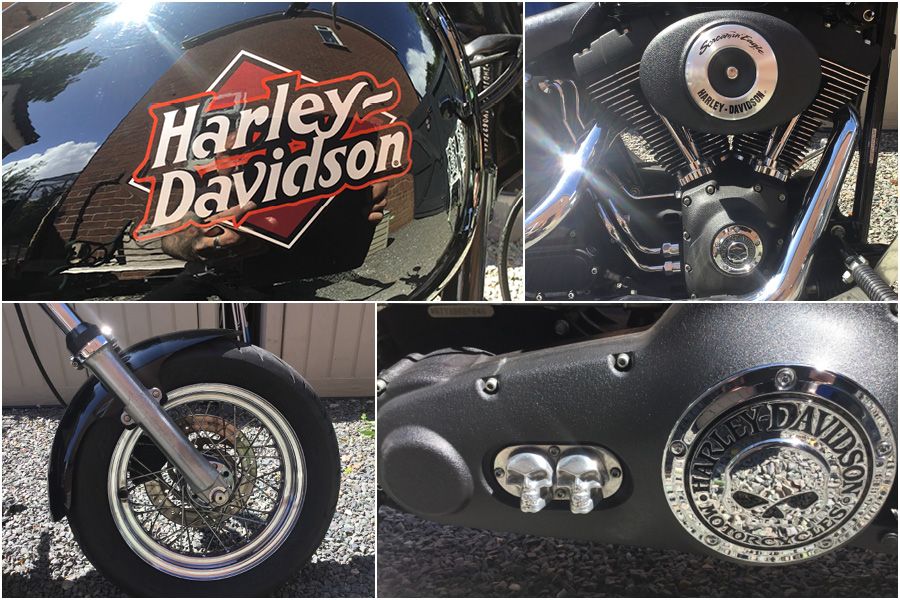 Mark's Harley-Davidson Night Train 2001 (the last of the carb version).
---
Any other bikes you wish you owned?
There isn't one. The Fat Boy was that bike. I love the way they've done it; blacked-out with subtle bronze hints, harking back to the first one. Sat next to a coloured Fat Boy it looks like a different bike.
However, I wouldn't mind one day doing a complete rebuild project – something like the Iron Head Sportster. A full strip down and completely OEM concourse rebuild.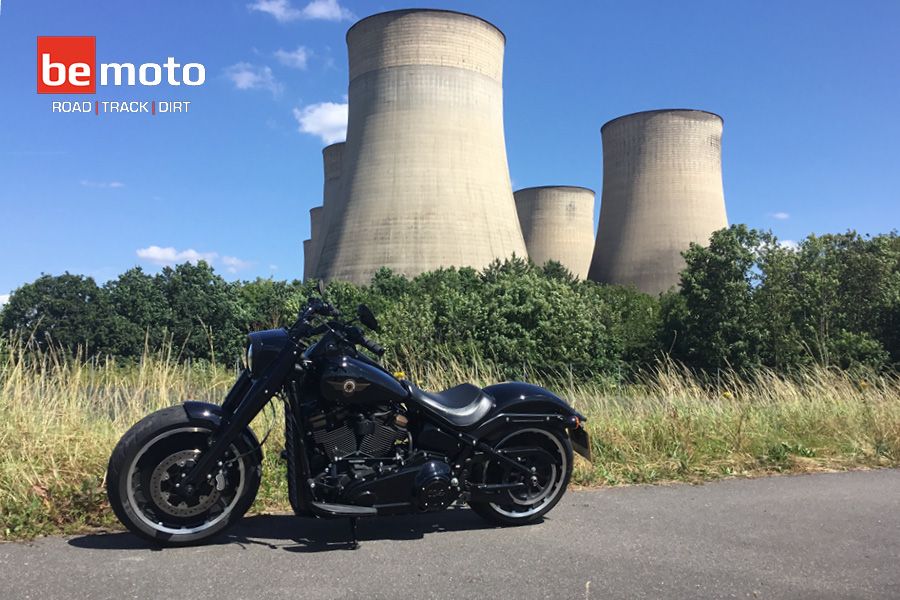 Mark's Harley-Davidson 'Fat Boy'
---
Any advice for other Multi Bike owners?
Nothing earth shattering… Just be aware that it's addictive and expensive!
I had to have a specially built larger garage to house them all, Harley's aren't exactly small. The new garage is 14x22ft and allows for a bit of a workshop with a bike lift. I do my own maintenance after the initial warranty periods to save some money.
Oh yes and keep track of MOT and tax expiry dates. I try to make sure they are all in different months to stagger them through the year.
---
What's the best experience you've had on one of your bikes?
I enjoy touring around Cornwall, the coastal twisties, Bude, Looe, etc. It's hard work getting there from Derby, but it's worth it.
I have also been to the Rock and Blues Festival lots of times. I love going to them.
My main enjoyment comes from joining local ride outs and bike meets, sometimes with my other half as pillion (she also rides and recently had a Gixxer 1100 streetfighter); attending little bike club shows, e.g. Fat Boy Owner's UK group.
---
Best bit of motorcycling advice you've ever received or dispensed?
After riding for so long, I feel like I have a bit of a sixth sense, which often plays out as predicted.
"Be aware of all the other idiots on the road!"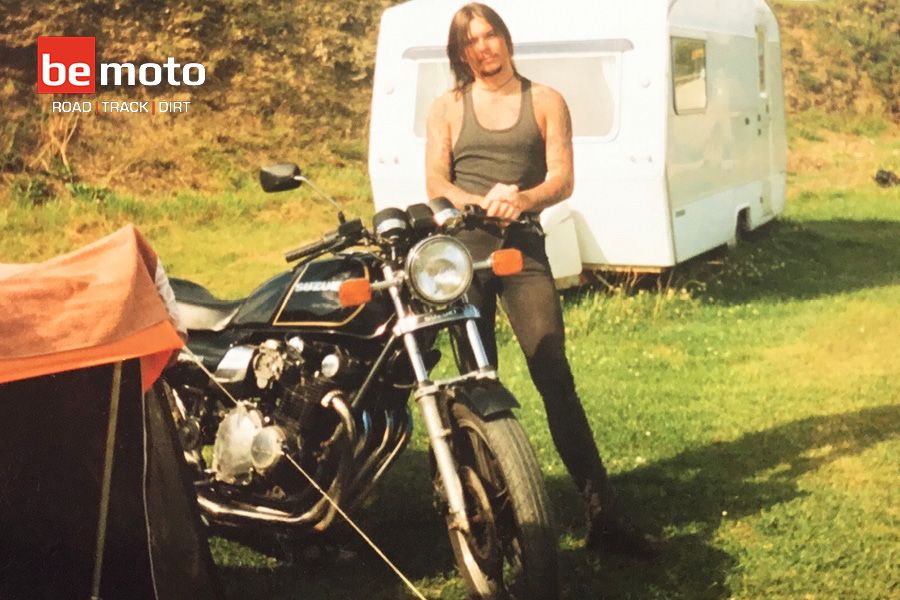 ---