---
Dirt Quake is a motorcycle race for racing virgins. It's a back door to a world thought of as prohibitively expensive, intimidating and, at times, excessively macho.
---
Dirt Quake is none of those things.
It's a dirt track race on aimed at road riders with a sense of adventure and a casual regard for their own safety, but an iron grip on the concept of not being here for a long time, but being here for a good time.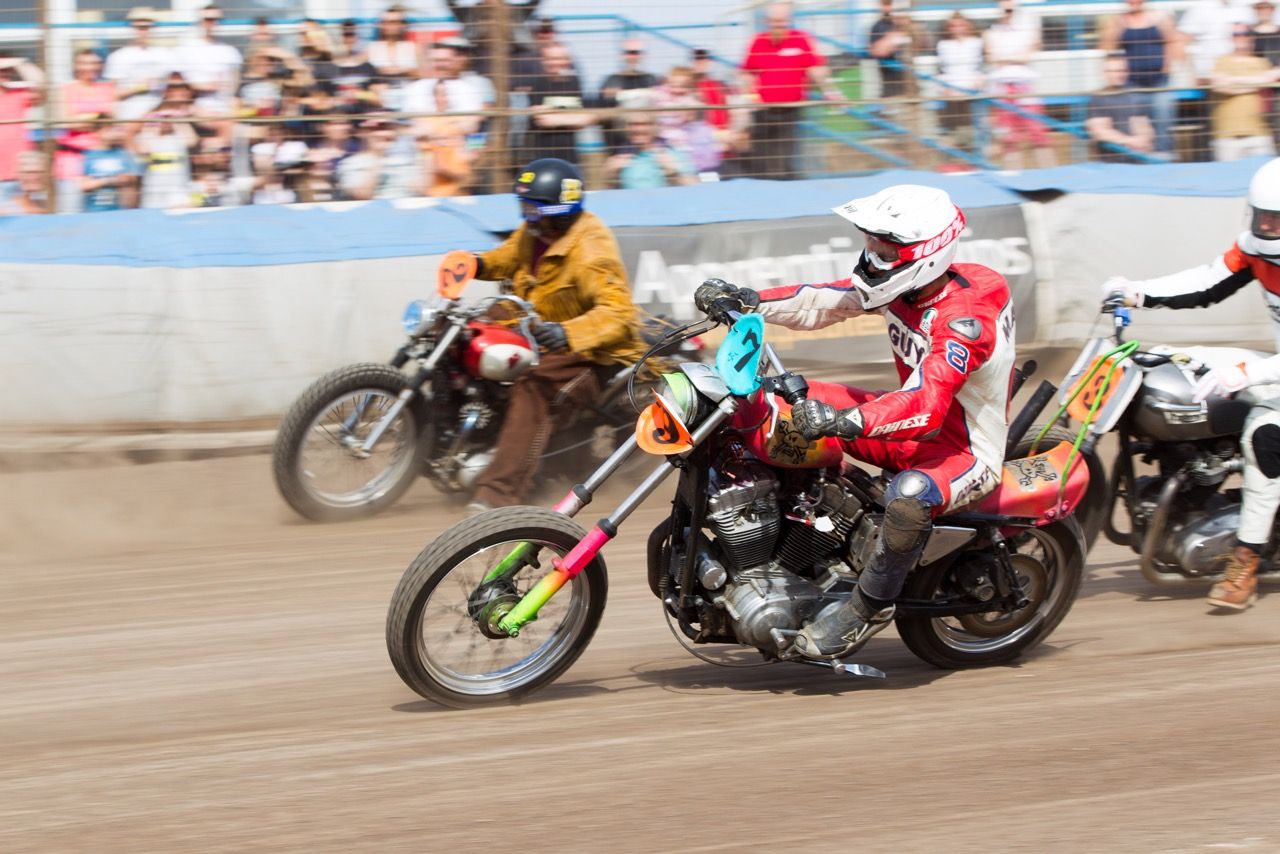 The concept is simple: race anything that could pass an MoT, in the same kit you'd ride on the street in. There are classes for Choppers, Inappropriate Road Bikes, Ladies and street trackers and street scramblers. Proper race bikes can compete on the same track, the night before. If any of this makes Dirt Quake sound slapdash, it's not. It is amateur in the purest sense of the word, but the races are overseen by trained officials from the Motorcycle Federation, the race takes place at the Adrian Flux Arena, King's Lynn, a track that hosts the Speedway World Cup races and is fully insured and manned by professional medical staff. So the Frenchman, in a pink tutu, racing the 180bhp Yamaha R1, is being treated much the same way as he would at any high-level race in the UK. It's just a lot more fun.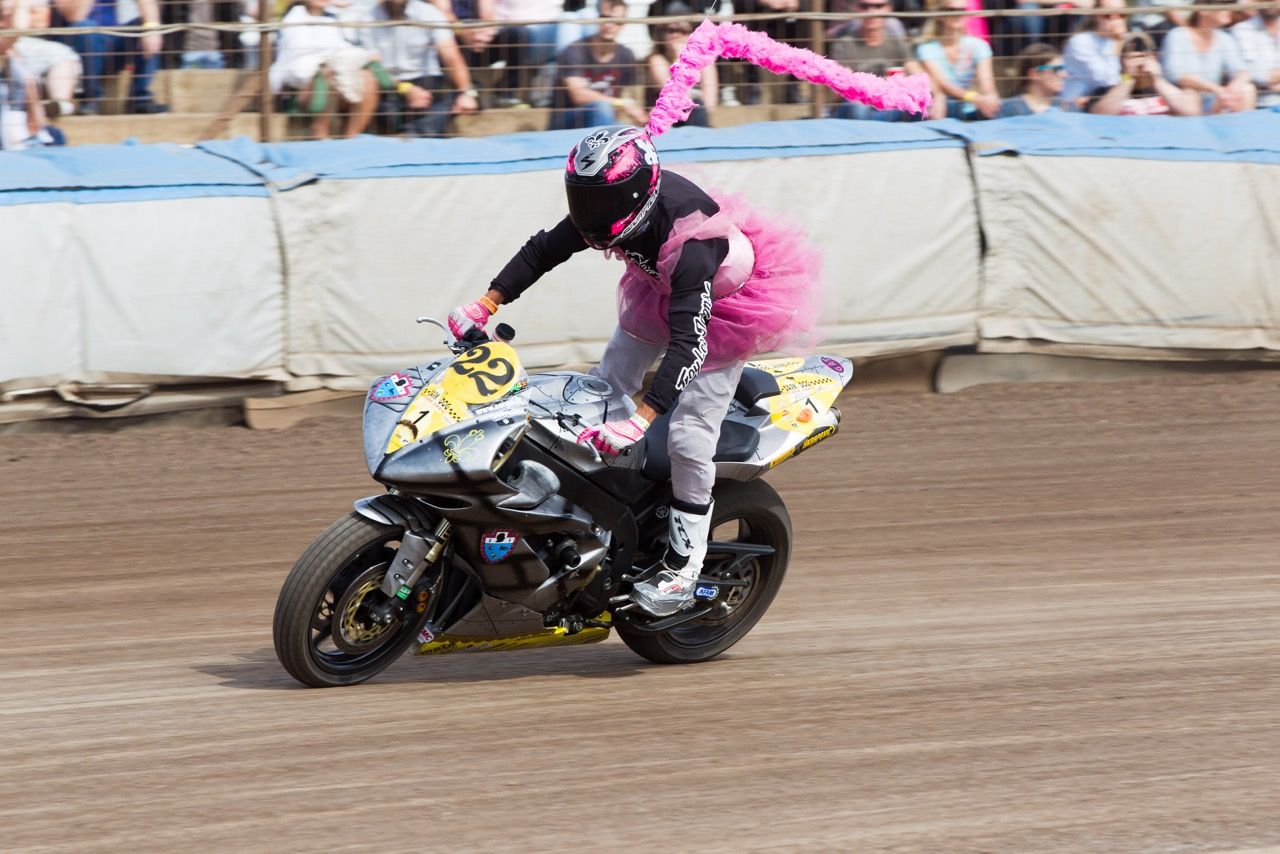 ---
Now in its fifth year, Dirt Quake has inspired dozens of other races around the world and there have two Harley-Davidson-sponsored Dirt Quake USA races in Washington state, in addition to the four in the UK. the English event attracted racers from all over Europe and beyond, plus famous faces like Guy Martin and Charley Boorman, who were both on the podium in 2015.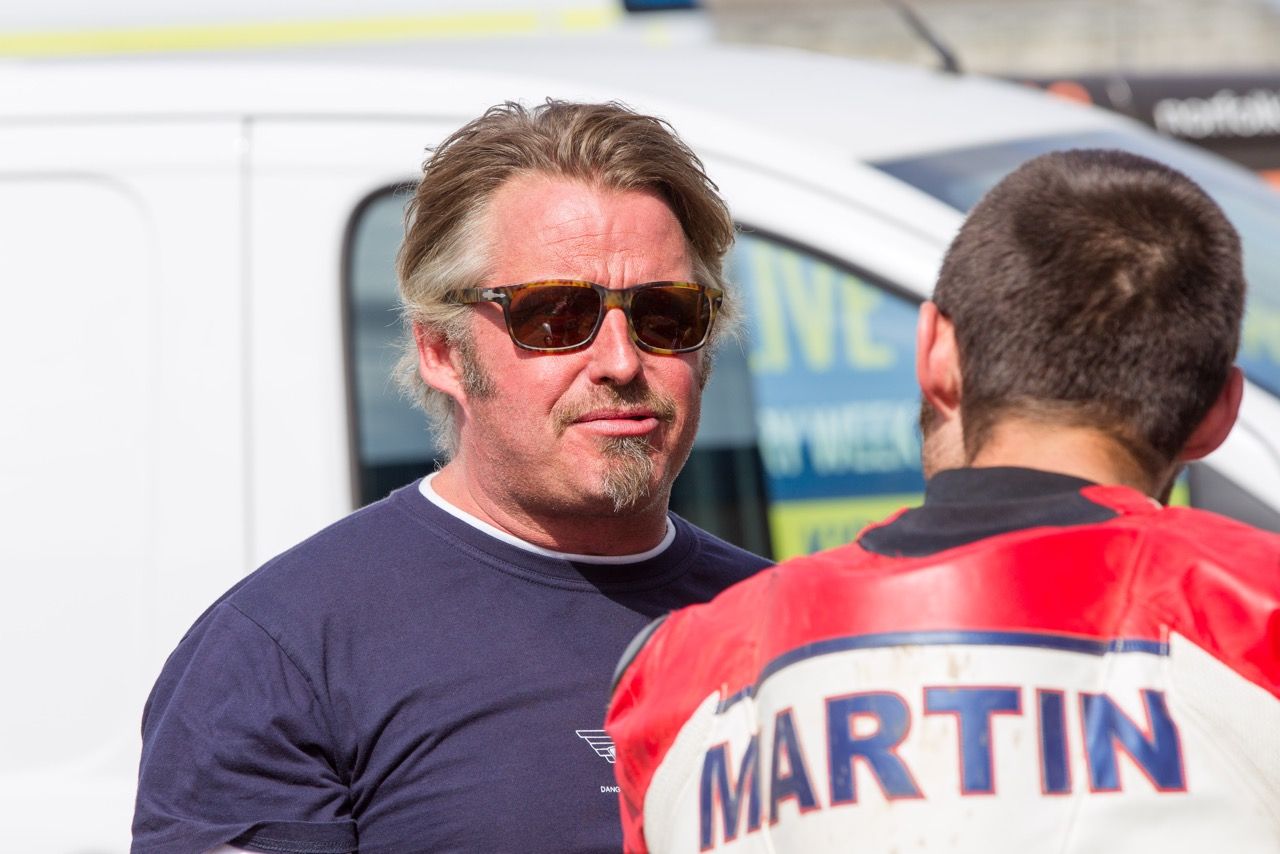 Dirt Quake 5 takes place 15-16 July 2016 at the Adrian Flux Arena, King's Lynn, Norfolk.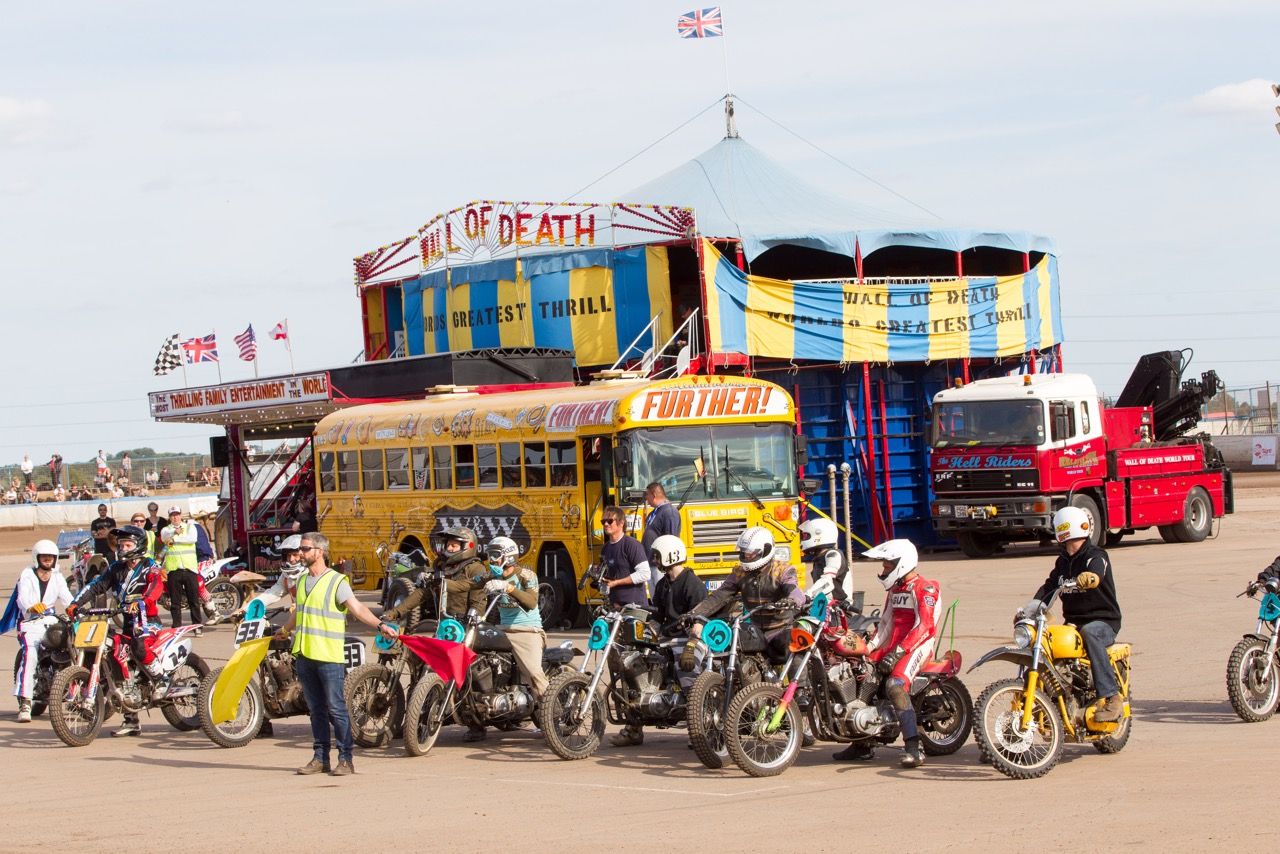 ---