---
Ducati 400 Scrambler
By Alan Dowds
Ducati's just launched an all-new entry-level 400 Scrambler for 2016. But it's not the first modern small-bore V-twin Ducati. We take a look back at the 400 Desmos from the early 1990s
---
Ducati's Scrambler range has been a big success for the firm. In much the same way as the Bologna-based marque pushed the Monster in the 1990s, the Scrambler gives new riders a cheap way into Ducati ownership, while piling up cash to pour into MotoGP, WSB and developing its bigger, fancier models. The original Scrambler, launched in late 2014, was a middleweight 803cc roadster, with a basic chassis and moderate engine performance, plus a huge truckload of accessories, merchandise and annoyingly-upbeat advertising campaigns. If you were a more-than-averagely-attractive twentysomething, living by a sunny beach, and had a load of chums looking broadly the same, it seemed like the Scrambler was as essential as Fairtrade coffee, organic quinoa and a hefty trust fund payment every month.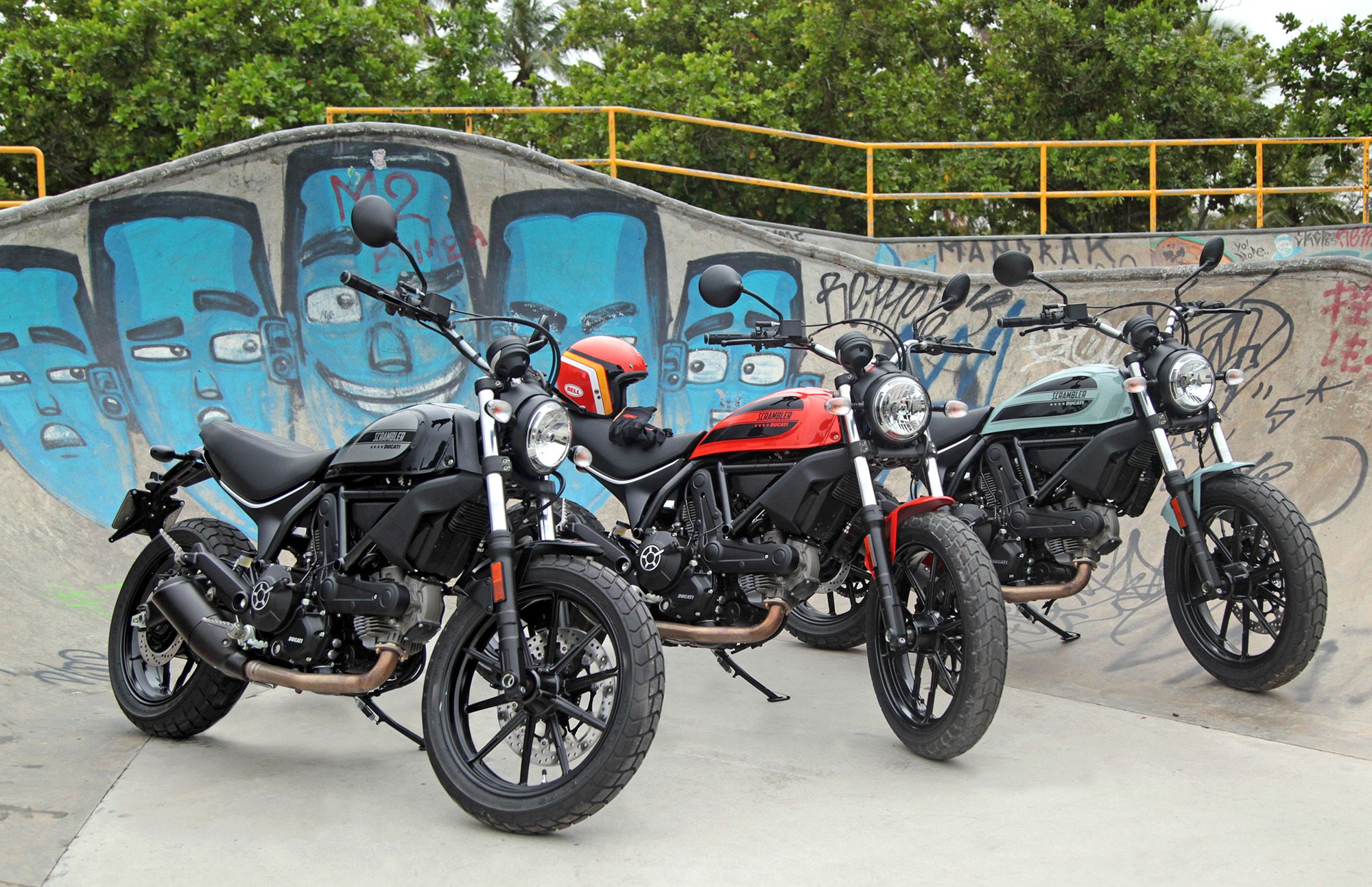 Putting cynical thoughts to one side though, the Scrambler earned plaudits from all who've ridden it, as a fun, easy-going, soft roadster. Perfect for novice riders, as well as experienced folks who're not quite ready for a full-on cruiser, but want to take things a bit more easy on two wheels.
And now Ducati's extended the proposition downwards, with a new 400cc version of the Scrambler. Dubbed the Sixty2, after the year when the original Ducati Scrambler 250 was launched, the new bike uses much of the bigger bike's chassis setup, with a smaller 399cc motor putting out just over 40bhp, compared with the 803cc version's 75bhp. That smaller output means there's now a Ducati (suitable without restriction mods) for those on a limited A2 licence, as well as riders looking for a less intimidating first 'big' bike. Of course, it's also aimed at the emerging markets in Asia and the far east, where bigger bikes are less popular due to taxation, cost and licensing issues.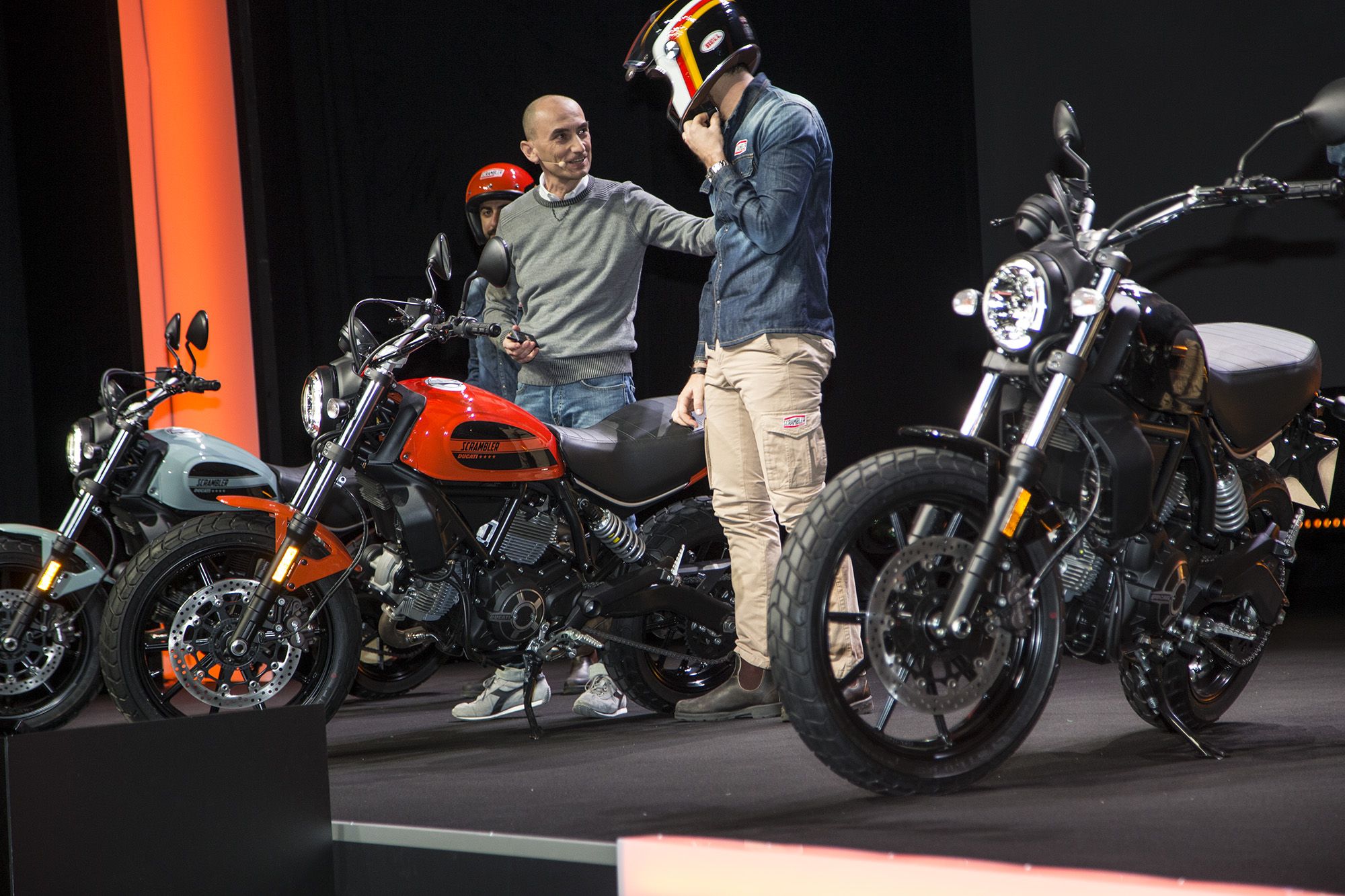 But it's not the first time Ducati's followed the path of making a smaller version of a bigger bike. Indeed, it did exactly the same thing more than twenty years ago, when it launched a 400 model in its classy SS supersport range, followed by a small-bore version of the class-defining Monster naked bike. The situation was slightly different then though – Ducati was aiming the 400 Monster and 400SS squarely at Japan. The home market there was dominated by 400cc four-stroke bikes (and 250cc two-strokes), because there were very strict limitations on riding bigger bikes. The licence needed to ride a 400cc+ bike was so hard to get, and the required training schools so few and far between, that almost all riders were restricted to a 400cc or smaller bike. At the time, Japan was an enormous market, with white-hot competition between the domestic manufacturers. And the Japanese economy was on fire: there were tremendous amounts of consumer spending available for the right products, be it fancy sports cars, 28-inch Sony TVs, complex 35mm cameras, or high-end audio electronic kit. Ducati fitted right in, and its exotic, foreign brand values, together with its high performance technology was a big hit. But the Italians couldn't sell most of their bikes – the 851,916, Monster 900, even the 748 were all too big for most Japanese to ride legally.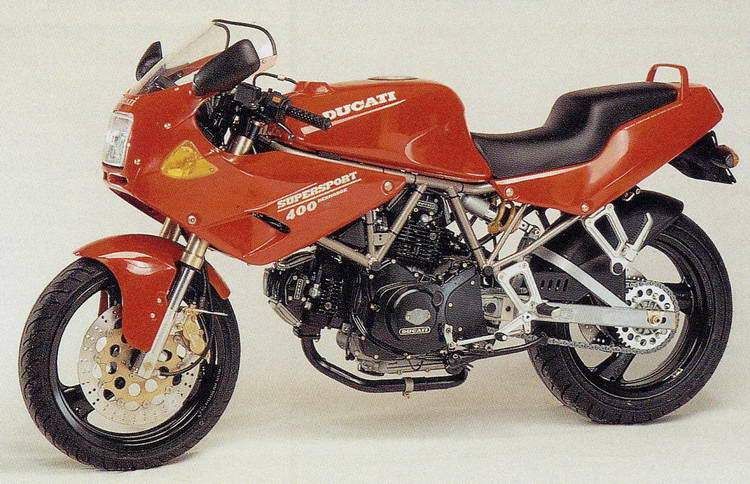 The first of the modern 400s was the Super Sport Junior, launched in 1989, and over the following decade, there was a steady stream of 400SS models and from 1994, Monster 400s built by Ducati. They made similar power to the new Scrambler – around 40-odd bhp, and while they weren't particularly exciting in a straight line, the lower weight and decent-quality chassis components meant they worked well in the twisties.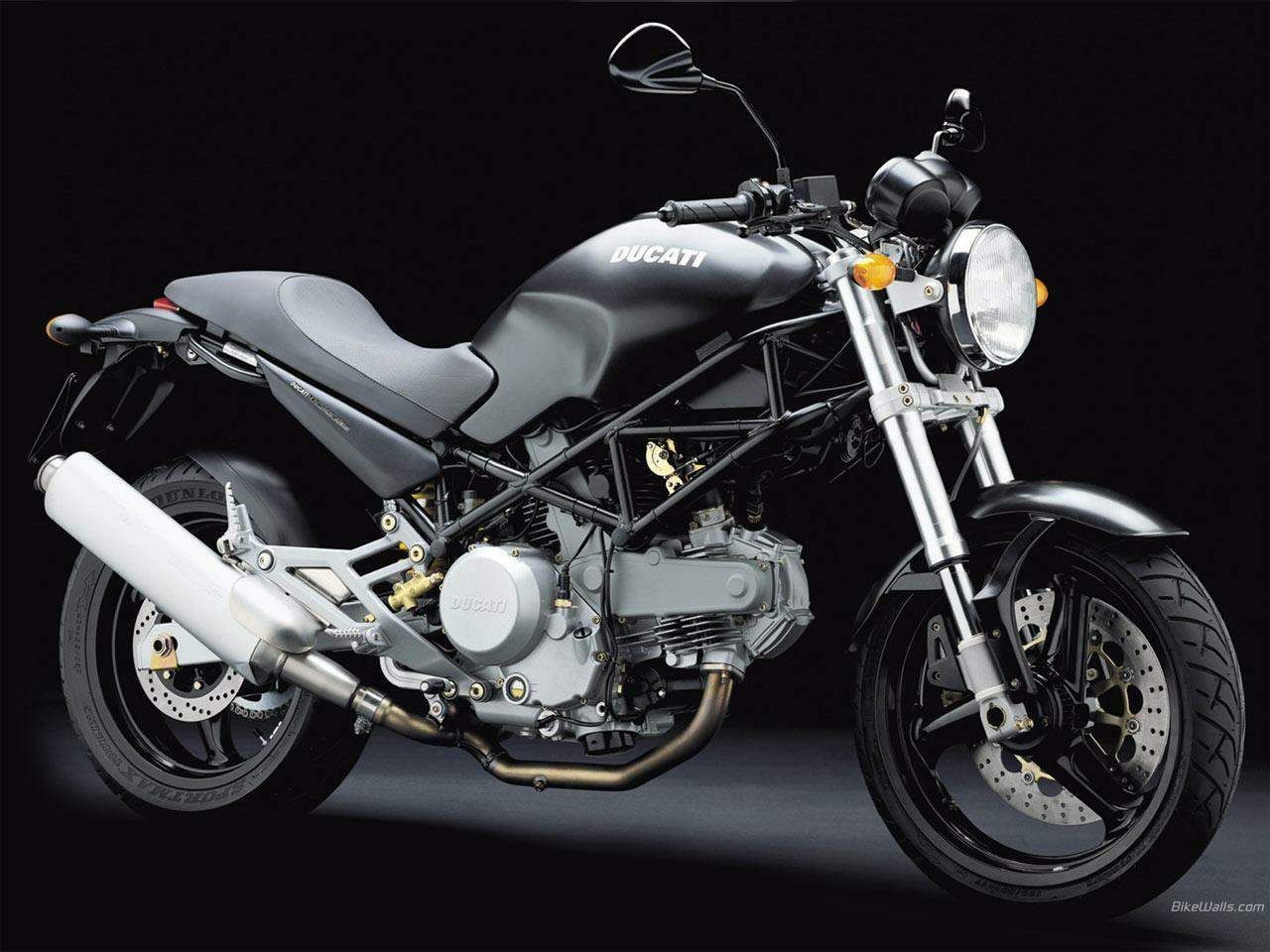 Best of all, they provided a small-bore, lightweight entry into the world of Ducati, desmodromics, Borgo Panigale and all the rest of the Ducatisti lore. And if the new Scrambler Sixty2 can do the same thing, the Bologna bigwigs will be very happy indeed.
Biog: Alan Dowds (Dowdsy)
---