---
Spanish Fly: Euro Bike Trackdays
By Kar Lee

Photography: Kar Lee, Peter Wileman, Alex James
---
Start your biking season earlier with a foreign trackday...
If your bike is still in hibernation mode and you're chomping at the bit for that first biking fix of the year, why wait when the sun is warm and the beer is cool down in Spain? Every winter, hundreds of riders find themselves booking a place on one of many European jaunts and scoring their first kneedown of the year on foreign tarmac and it's not difficult to see why. While UK temperatures might still be in single-digits, the story is different near the Mediterranean at an average 10 degrees warmer meaning sticky asphalt and perfect biking conditions. Don't forget the suncream!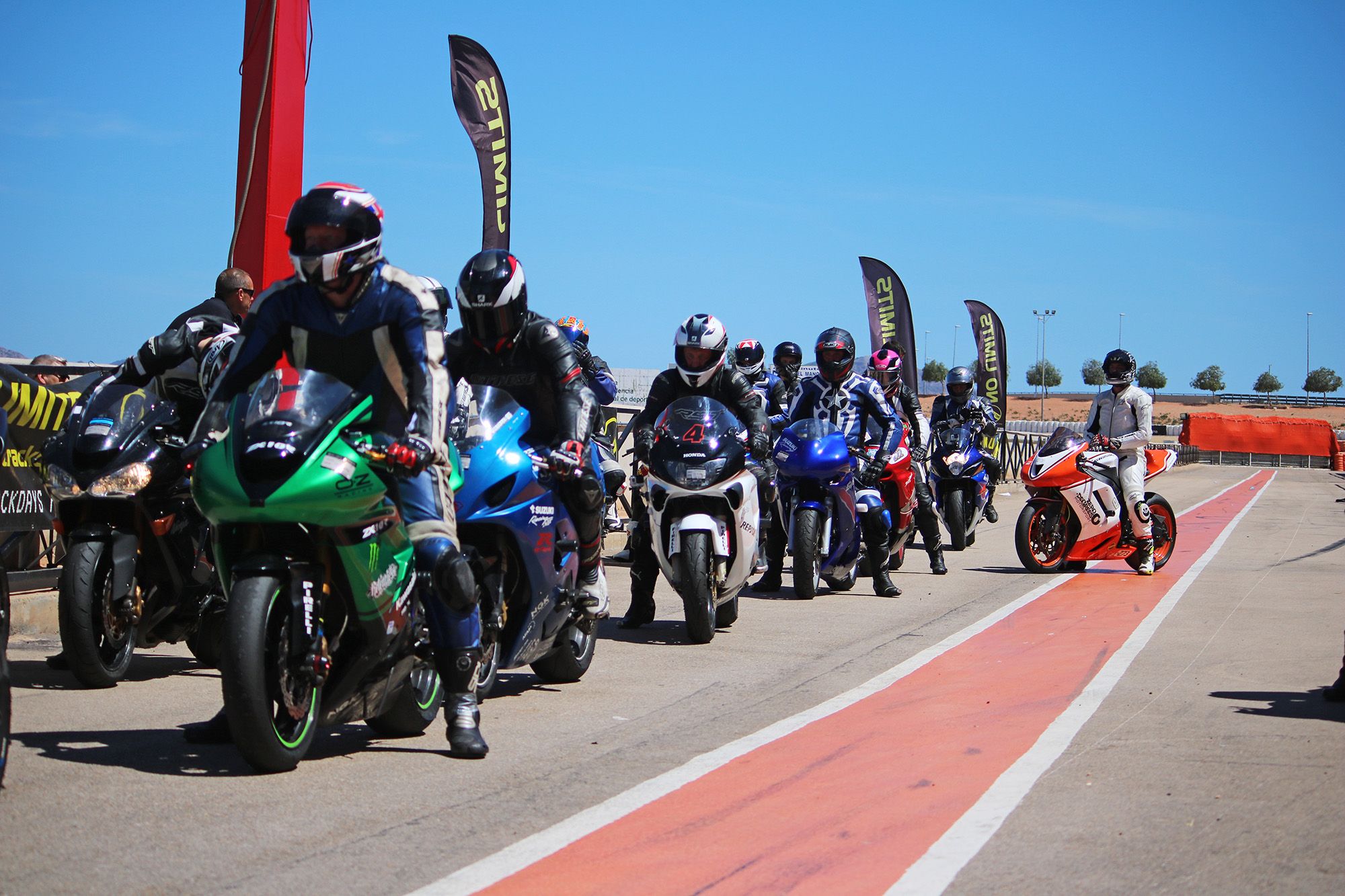 Your usual trip goes a little like this…
Book a place with any of the major UK track organisers like No Limits Trackdays for their Spanish trackday events and they provide the tracktime (usually 3-4 days), accommodation and bike transport to the circuit. Sort out your own flights – plenty of budget airline returns available for under £100 – and car hire online for around £10 a day and you're ready to go. The only other costs will be expenditure when you're there, namely fuel and food. Just like a typical UK trackday, there's a suspension guru on hand, tyre fitter and a photographer. Don't be put off by what appears to be a steep entry price. With accommodation and trackdays as well as bike transportation included, it's often a high-quality, cost-effective way of blasting around a circuit, especially if every day is warm and dry, which it often is.
The event starts a week before when you drop your bike and any other kit (paddock stands, spare tyres, tools, etc) off at the transport depot where you'll personally load your bike onto a steel pallet, also referred to as a stillage, pallet, cradle or crate. Beware haulage companies who load straight onto the lorry without these as bikes are more prone to damage. The bikes will be secured into the stillage using a combination of tie-downs or whatever you choose to use with everything else you'd normally take to a trackday secured around them. It's a good idea to wrap the whole lot in palletwrap clingfilm, available from the likes of Amazon and eBay for around a fiver, which stops things moving around in transit.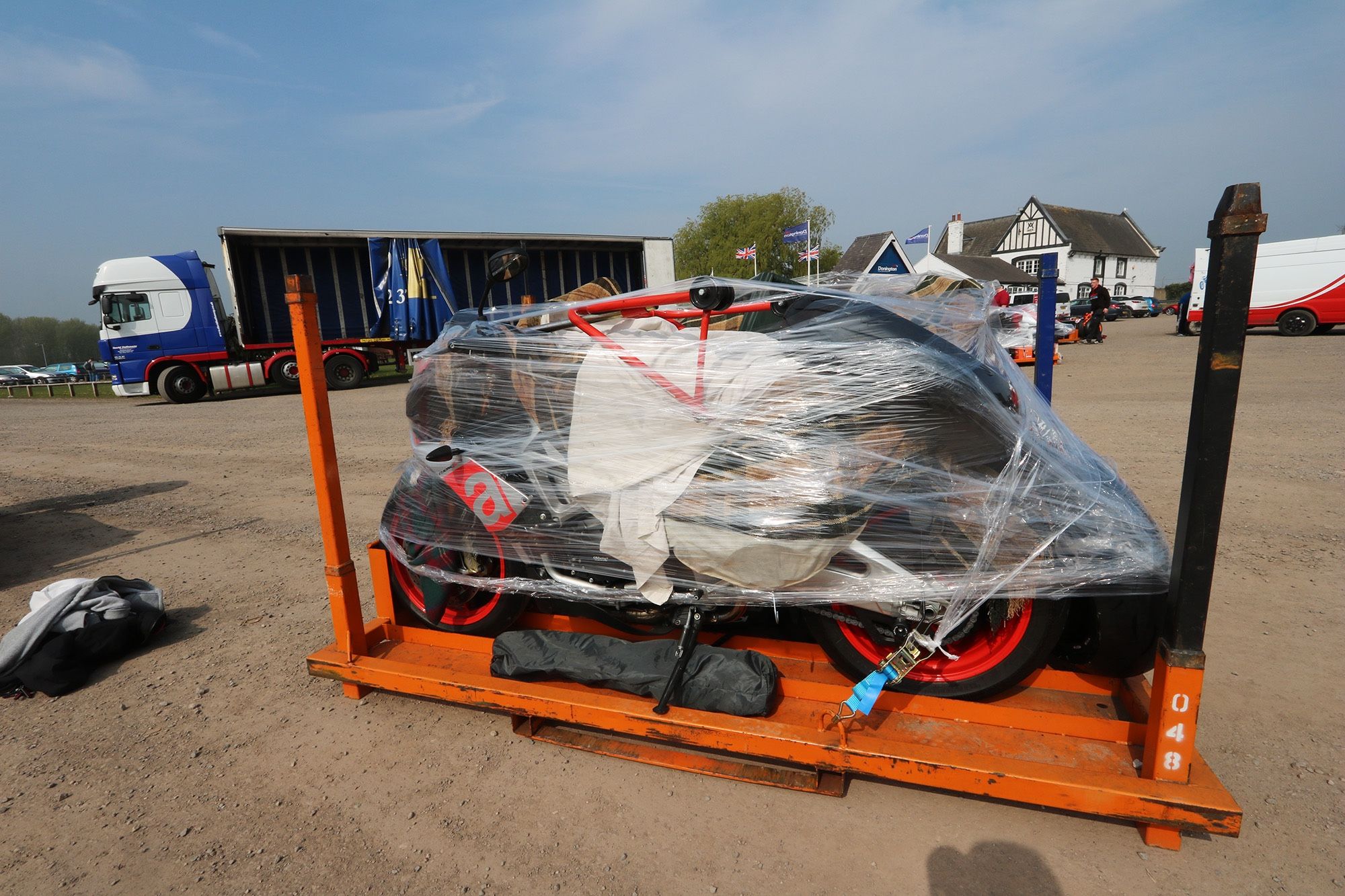 Once loaded onto the lorry it'll begin its week-long journey to the circuit while you head off home. All you have to do now is get excited at the thought that the next time you see the bike it'll be at a racetrack in Spain. That is, if you've remembered to book your flight. Expect winter prices to Spain to be around the £100 mark and it's a good idea to book your hire car for collection at the airport too. Prices for a little hatchback vary but £10 a day is a good starting point – it'll come with a full tank of fuel which you will unlikely get through and you'll refuel before you drop it back.
You'll also need Motorcycle Trackday Repatriation Insurance, as most (if not all) circuits won't let you on without it. This is basically a special Travel Insurance that provides some cover for your emergency medical expenses following a trackday incident and if necessary repatriations costs, i.e. getting you back home. There are options to cover bike damage with Bike Trackday Damage Insurance too, which could be useful if you're taking a mint Panigale on track for the first time and would like to relax knowing it's covered...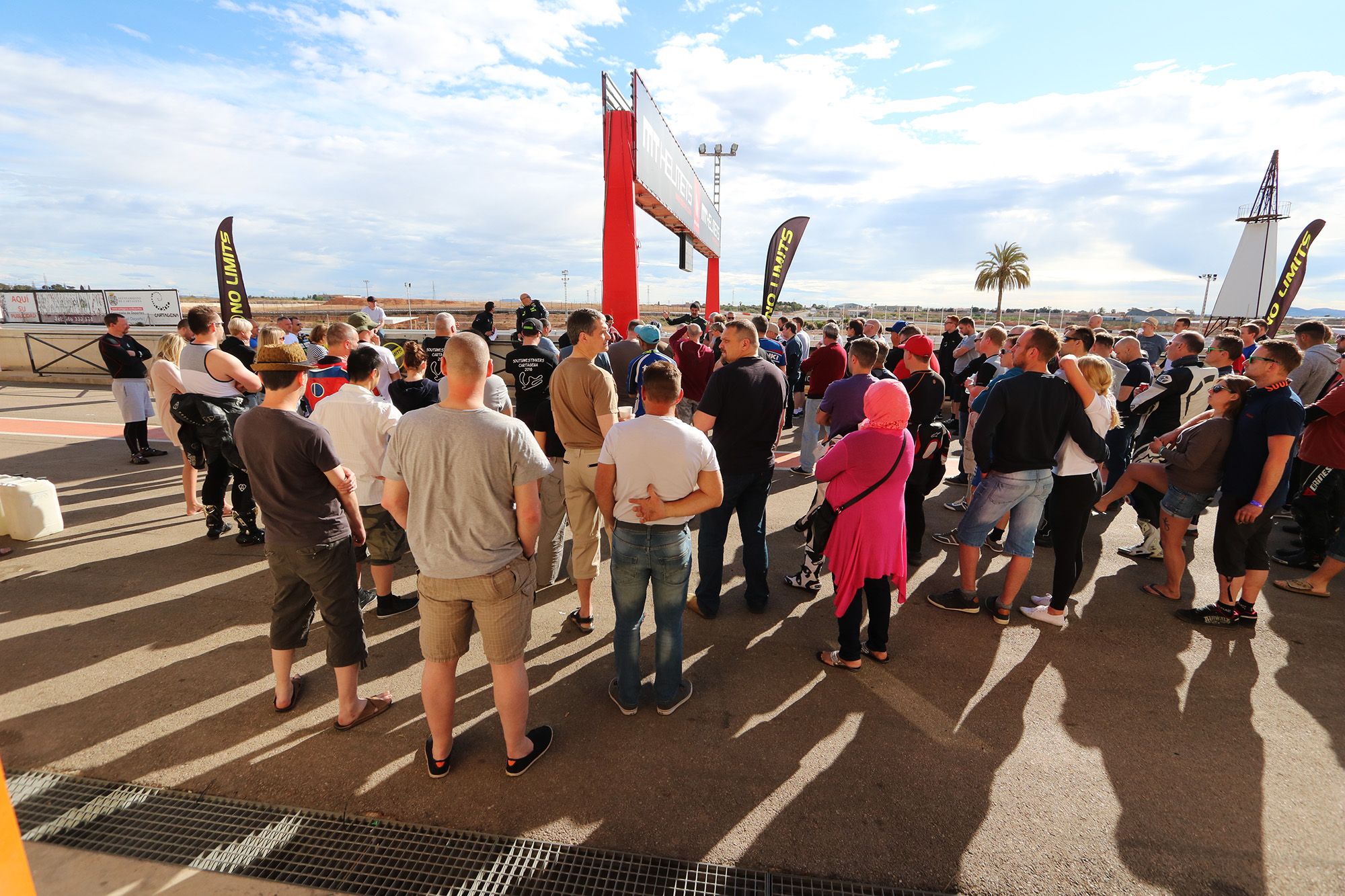 The mix of people on these events is varied, from novices on road bikes to seasoned racers in winter testing mode though everyone is more relaxed and friendlier than the usual trackday crowd, partly due to the holiday atmosphere, the fact that you'll be sharing a hotel with the same people and you're all Brits abroad. That relaxed attitude is echoed on circuit too, with riders giving each other more space. With at least three days of track time, there's less pressure to cram it all in and crashing on the first session can mean three days on the sidelines and lots of ribbing from mates, but plenty of time to top up the tan. Best go easy then… At the end of each day it's back to the hotel for beers and meals at a local eatery of your choosing. A week after you return to the UK by air with trackday holiday blues, you'll swing by the depot again and collect your bike which has made the return leg via lorry. When you drive home it is compulsory to make plans to do it all again the following winter.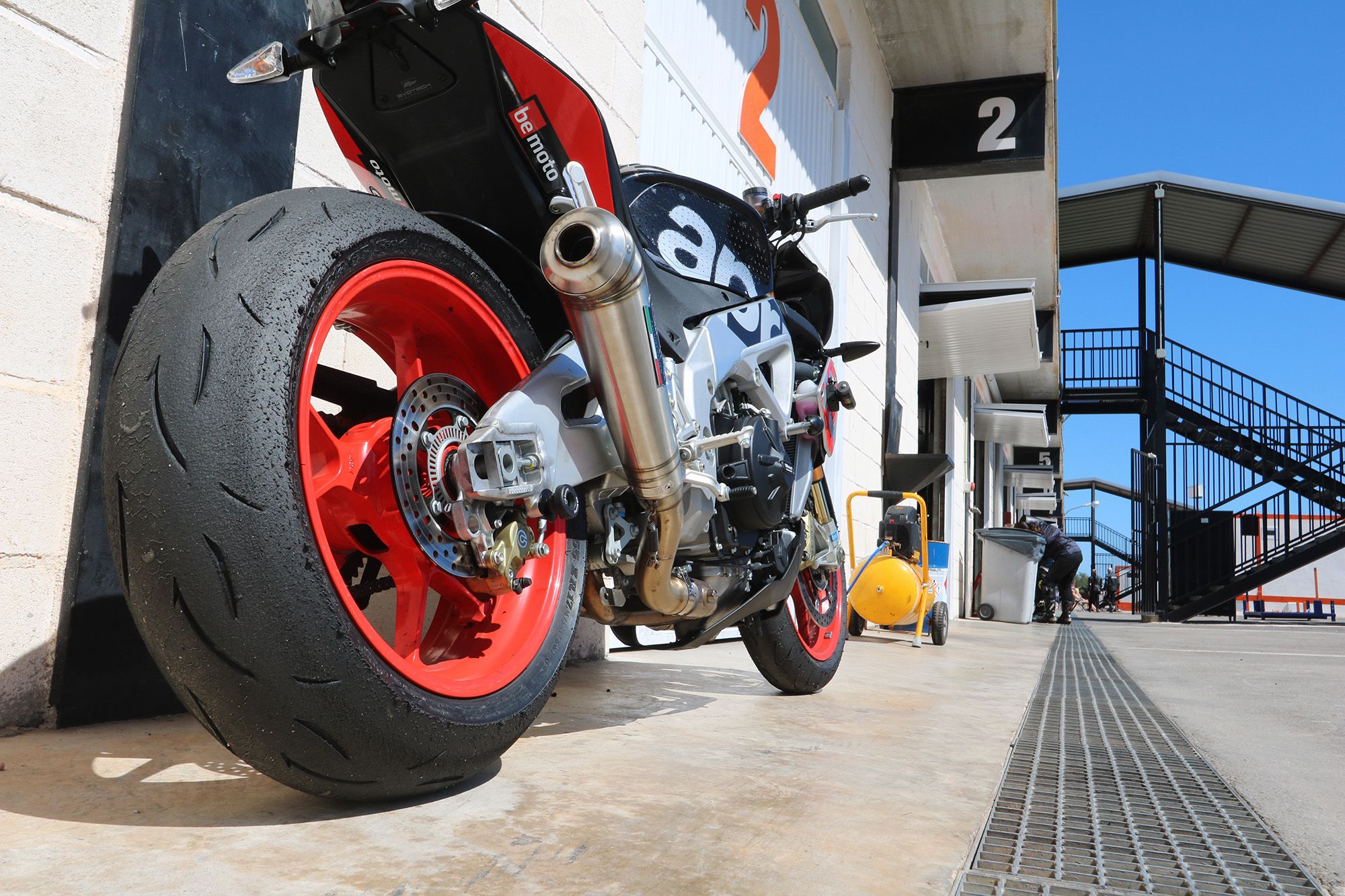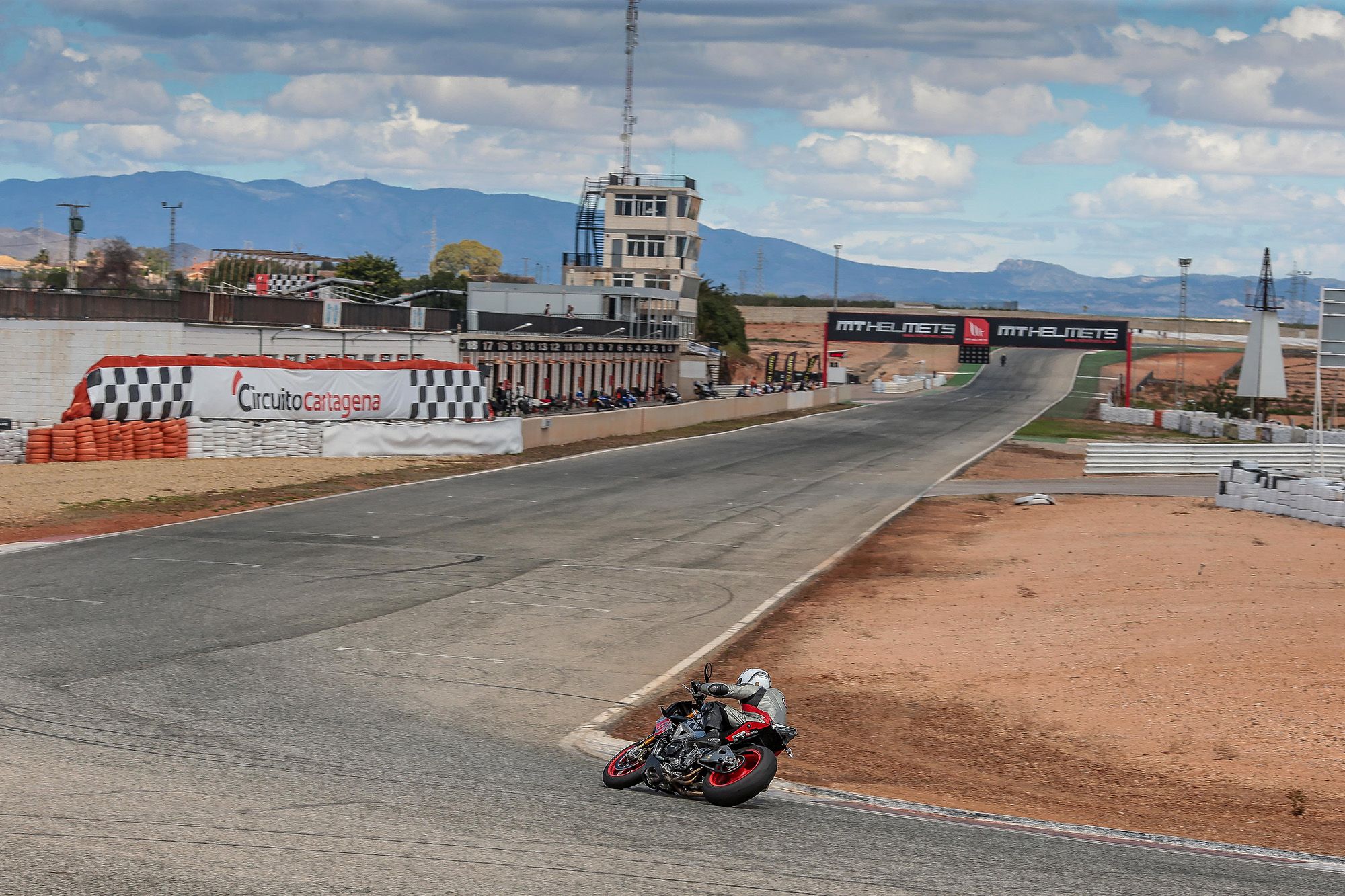 ---
FIVE TIPS TO EUROTRACK SUCCESS
Take spare tyres or order in advance to have them supplied at the circuit. You're there for 3 days, the last thing you need is to run out of rubber. If it's very early in the year, consider packing a set of wets too.
Tyre warmers are a good idea. If you don't already use them, they're worth bearing in mind. Your tyres will last longer through less heat cycles and you won't need to spend a lap getting them warmed up which means more quality track time. All garages will have power so remember to take adaptors and extension leads.
Fuel cans are supplied for hire at the track, usually with a small deposit. The hire car comes in useful here for trips to the petrol station.
Pack everything that you would normally take to a UK trackday: Camping chairs, Duck tape, spare levers, tools. Old blankets make ideal padding to scratch-proof your bike too.
Relax! You're there for a few days, the mood is chilled and you're in a sunny, foreign land. Euro days are all about kicking back and enjoying the calmer pace and social scene both on and off the track.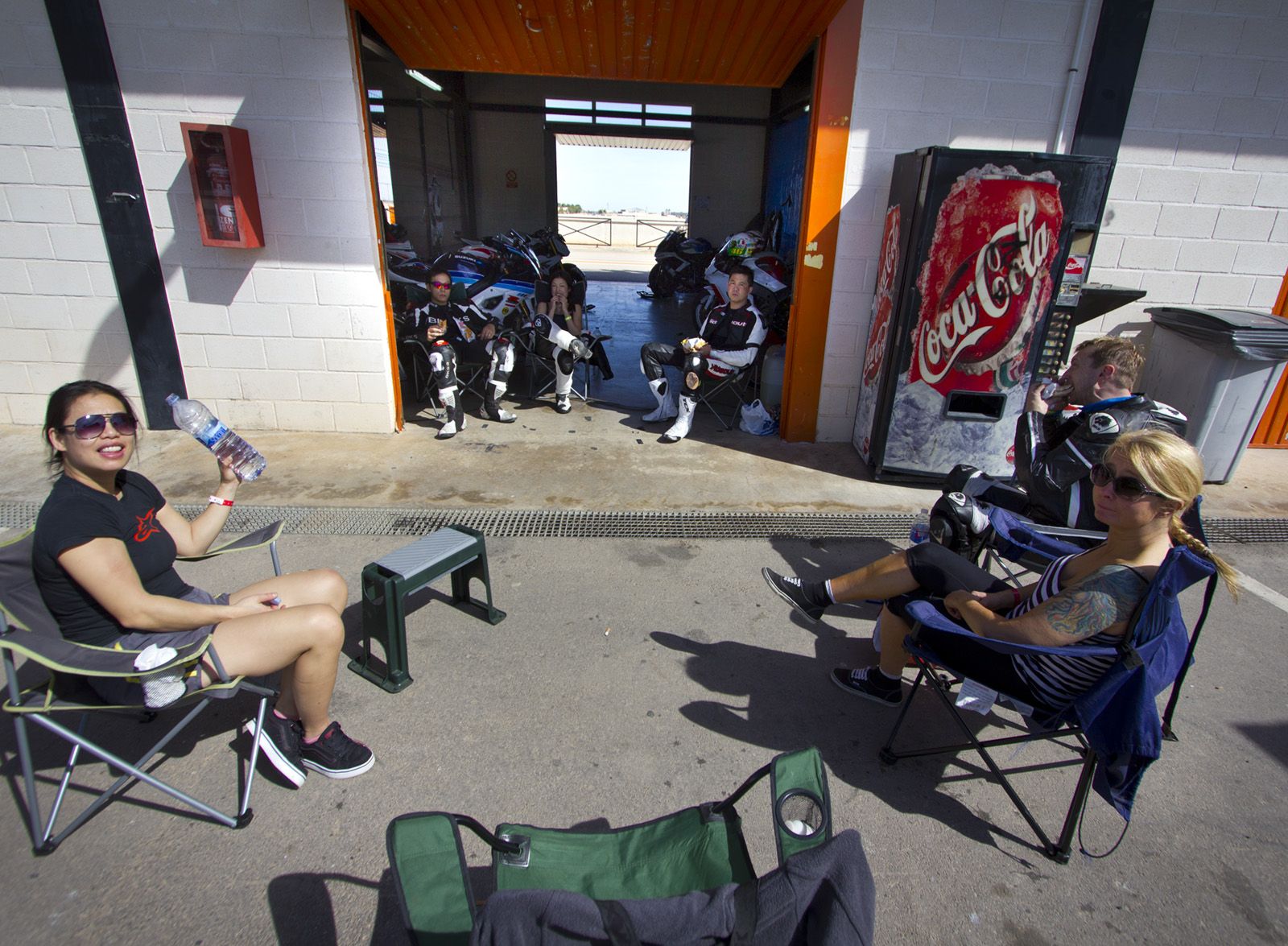 ---
Typical Cartagena 4-day trackday
Approximate Costs:
£499 for the trip (bike transport, hotel, track time)
£90 return flights
£60 Trackday Travel Insurance (medical expenses and repatriation)
£250 food, fuel, car hire, etc.
Check out www.nolimitstrackdays.com
---