---
Five minutes with… Gino Rea
By BeMoto
Photography: Ian Hopgood Photography
---
Q&A with British Superbike racer and BeMoto sponsored rider
Motocross, Supermoto, Supersport, Moto2 and now Superbike, 28-year old Gino Rea has a huge wealth of experience behind his relatively young years. Incredibly, the Englishman hasn't raced a full season in the UK since 2006, but he's back on home shores and making his debut in the British Superbike championship on board the OMG Racing Suzuki GSX-R1000.
BeMoto is supporting the no.44 rider in 2018, so we caught up with the series rookie at the official BSB pre-season test at Donington Park ahead of the first race there on April 2.
See the 2018 BSB race calendar here.
---
Gino, first of all, let's get the name right. Is it Rea as in 'Rear' or Rea as in Ray?
This happens a lot. It's Rea, as in Chris Rea. Actually, he originates from the same place as my Grandmother. I've never mentioned that before. I wonder if he's related. Should find out if he wants to come to a race…
---
You're in British Superbikes for the first time and in a new team? Oh my god…
Actually, OMG stands for the three investors behind the team! But yeah, it's quite some season ahead of us. I've never ridden in any of the BSB support series, let alone the premier class. So, there's a lot to learn – including half the circuits!
But I've got a great team behind me and that's what made me make this move. Paul Curran, an ex-National Superstock rider is team manager and we have legendary tuner and former racer, Ray Stringer on the technical side.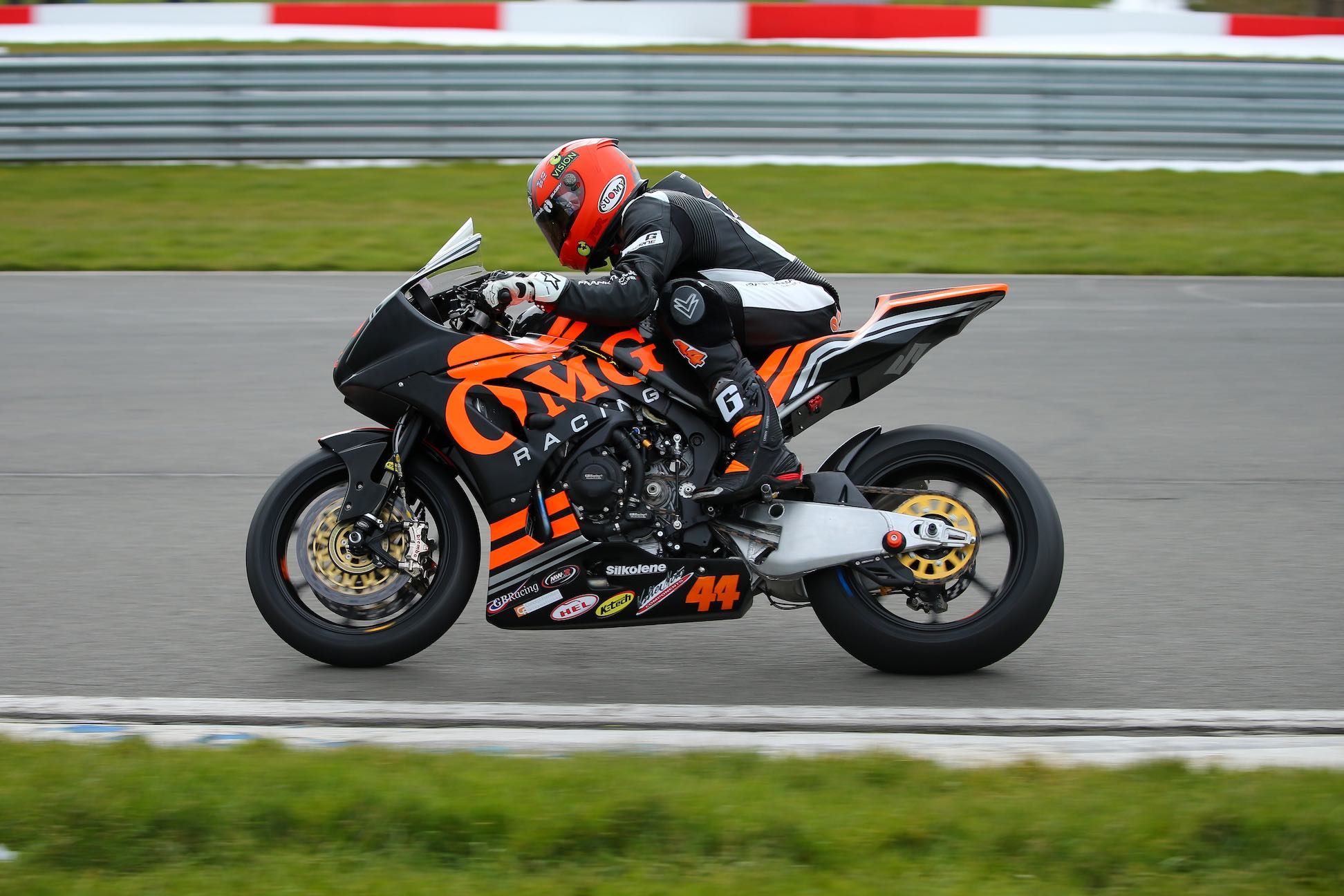 ---
How does it feel to be 'coming back' to racing in the UK?
It sounds strange when you say it, but yeah it was 2006 when I last raced a full season in the UK when I was competing in the KTM 660 Supermoto championship on some full national level tracks. I got spotted by Mick Corrigan and he guided me into the European Superstock 600 championship and since that point I've been on the European and World stage, riding a 600cc bike of some shape or form.
---
So why back to Britain now?
For the last couple of years, I've been on uncompetitive machinery and teams. Naturally, I was getting a little bit fed up with it. With the guys behind OMG forming a new team with good staff and wanting a good rider it all sounded too good to pass up! I've been wanting to race a superbike since 2010. I had the opportunity for 2012 but went to Moto2 instead. Saying that I have raced a Superbike of sorts in the Dutch series in 2009 and then again in 2016 at the Suzuka 8 Hours for the Toho Honda team.
BSB is the best domestic series in the world. But the main selling point for me was the enthusiasm of the team and willingness to do whatever it takes in terms of machinery, staff, and support to run at the front. For me to step into what I believe is a competitive team in such a super competitive series suits me down to the ground. It was a chance I couldn't pass up.
---
Being on mainly 600cc bikes for so long, has it been Big adjustment to riding a 1000?
Nowhere near as big as I thought! I thought they'd be more adapting, especially without traction control and anti-wheelie to tame the power.The way I rode a 600 was more of a superbike style, anyway. But I was hoping it wasn't going to be a big step and – fortunately - it wasn't! I was quickly riding it how it should be.
---
Tell us about your new bike?
It's brand new, built from scratch by Ray and Paul. They set the spec, sourced the parts and created a lot of bits themselves. One of the team owners has the facilities to manufacture parts, so that's a big help.
The bike hadn't turned a wheel since before the first test at Cartegena in Spain. The boys had done a great job because we had no real issues and could concentrate on getting me comfortable on the bike and then to a base set-up. After that it was a case of trying loads of different parts and settings to see how the bike reacted. It didn't go too bad as we ended up second quickest by the third day.
After five days in Spain, must have been a shock to do the official test at Donington Park with snow on the ground?!
It wasn't warm, that's for sure. But even with freezing conditions we had to ride and test some parts. We have a good base setting, but another three-day test wouldn't go a miss with so many variables for a superbike.
---
What are your goals for the year?
It's hard to say. After the five-day test in Spain and here at Donington, it has given us a clear indication of our pace. A realistic goal is to be in the showdown and get on the podium as soon as possible. That's why I signed for the team and to be in BSB. Besides, I didn't get any champagne last year, so I want to rectify that as soon as possible!
---
You mentioned earlier about learning half the circuits, is it really that much?
Yeah! Some of them I know well – particularly Donington Park and Silverstone, some I've either not ridden on for 10 years or not at all. So maybe that's going to be the biggest learning curve this season.
Fortunately, Powerslide Suzuki in Stoke-on-Trent have loaned me a bike to practice on to learn the circuits. Apparently Knockhill and Oulton Park are quite tough to learn, but we will see. I'm going back to school! But as long as I'm enjoying myself on the bike I don't see it being a problem.
---
So, what's your favourite circuit on the calendar?
Hmm… Silverstone or Donington Park. Probably because I know them the best and have had reasonable success a them with World Supersport podium at both.
---
You're a BeMoto ambassador for 2018, how did that come about?
Twitter, of all places! I was looking for a personal insurance policy and was really struggling and that's when they got in touch. Despite how long I've been racing, I was a bit lost for personal insurance going into BSB and then I found out just how many products BeMoto does for people who ride on track. It's not just the person covered for injuries and income protection, but track bikes, off-road bikes, race vans and transporters – everything. Really quite surprising, so it's great to be working with such a switched-on company for track riders as well as road riders.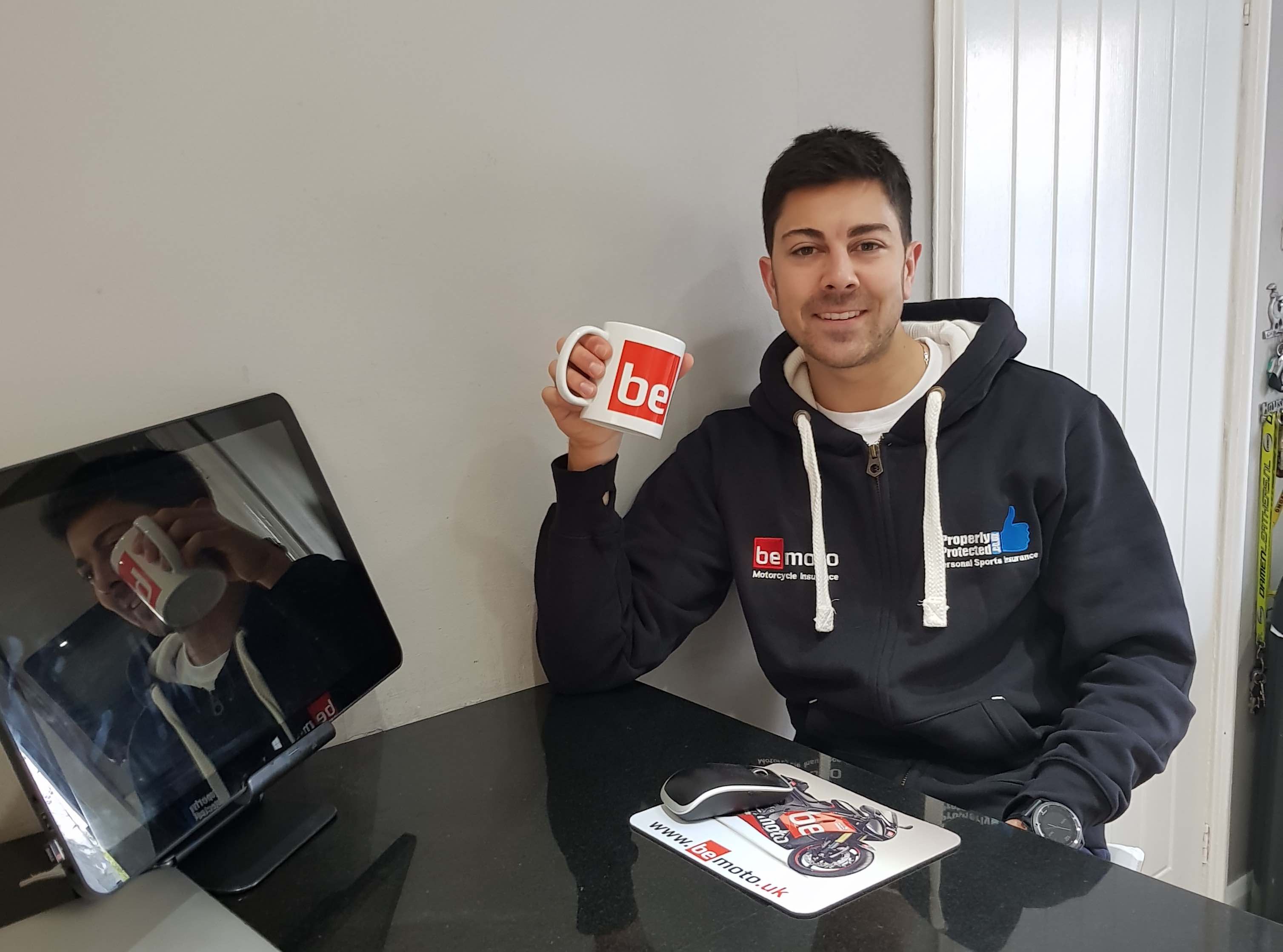 ---
What do you do when you're not racing?
I'm a part-time CrossFit coach, working in a gym. But racing and training takes up a lot of time. I'm big into my fitness, which will hopefully help now I'm riding a bigger bike for two races a day.
---
Any other plans for 2018?
I'm focused on BSB, but there's been interest for the Suzuka 8hour. That would certainly be awesome to do that again.On my to-do list is to convince OMG to do a World Superbike wildcard… But I guess that depends on the results!
The British Superbike season begins at Donington Park on March 31 to April 2.
Follow Gino at www.ginorea.com
---