---
Future Classic: BMW K1200 R & K1300 R
By Alan Dowds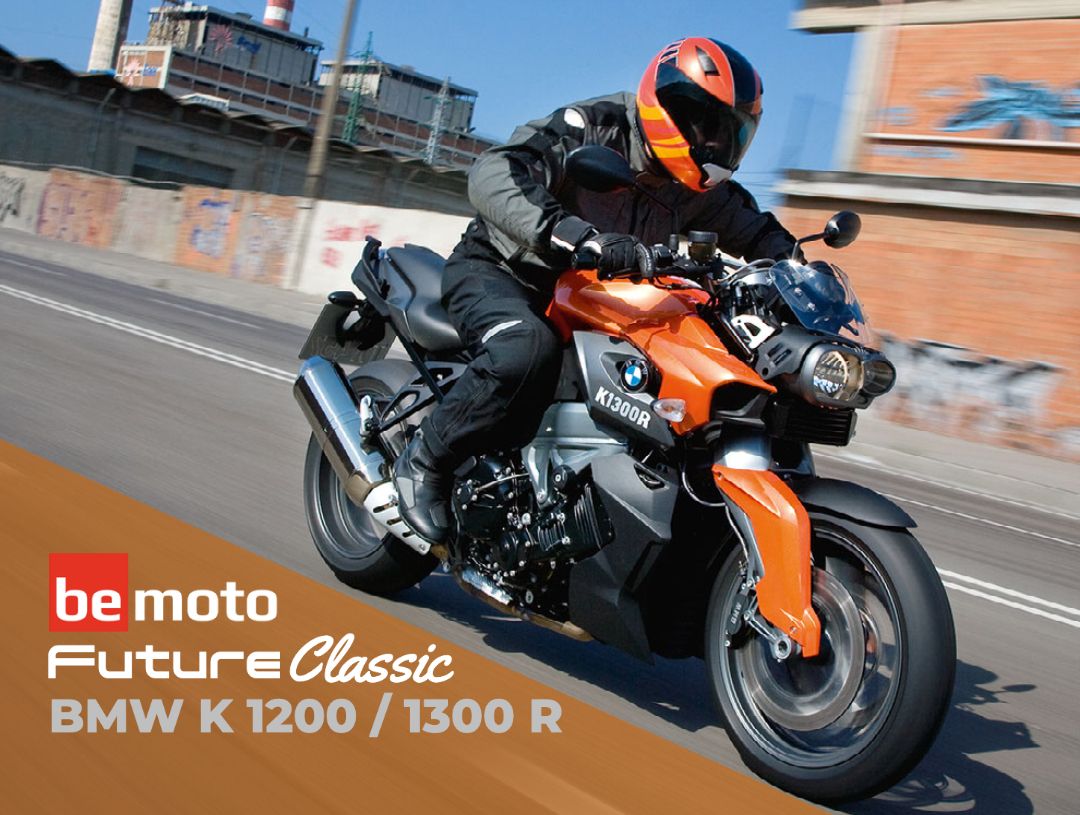 ---
Boxing clever without a boxer engine: The K 1200 R & K1300 R are fast, focussed, fun and famously overlooked. Here's why you should consider one…
It's fair to say that 2004 was when BMW finally found some balls in the motorcycle department. Sure, it had built millions of solid Boxer twins down the years, before moving onto a weird laid-down inline-four engine in the K100 series. And by the late 1990s, it had progressed to the K1200 RS, which had decent power – 130bhp – but was far too big and heavy to hustle hard. But when it came to proper, high-performance nutter-bikes, like those coming from Japan and Italy, BMW was nowhere to be seen.
There were some big changes in senior management at the turn of the century, though, and those took effect by 2004, when the Bavarian firm pulled the covers off the new K1200 S. A proper transverse inline-four engine, with a twin-spar aluminium frame, full fairing and stunning performance figures. 163bhp was stonking power back then, and while it kept some BMW weirdness – shaft drive, funny Duolever front end – it was more than able to hold its own against the Suzuki Hayabusa and Honda Super Blackbird.
---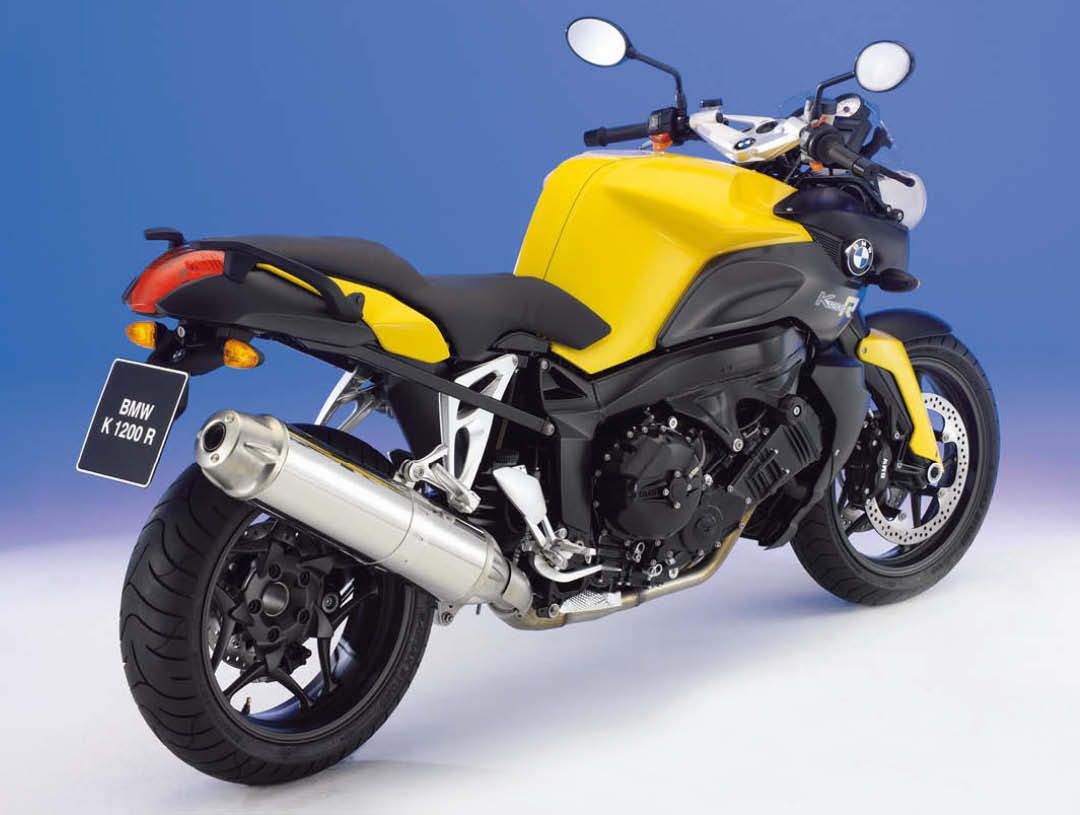 ---
BMW had an even wilder ace up its sleeve though – the K1200 R. A naked version of the mighty K1200 S, with no fairing, just a mad asymmetric headlight and tiny flyscreen to keep the wind off. The Hossack-type front suspension was even more exposed to view, the Paralever single-sided rear swingarm dominated the back end, and it looked utterly nuts.
Best of all, BMW didn't drop any of the performance. We'd had years of Japanese firms chopping 30bhp off sportsbike engines to put them into naked machinery – Honda's CB900F Hornet and the like. But the Munich mentalists left all of the BHPs inside the K1200 R motor. We're used to 165bhp naked machinery these days – but it was a shock nearly two decades ago.
---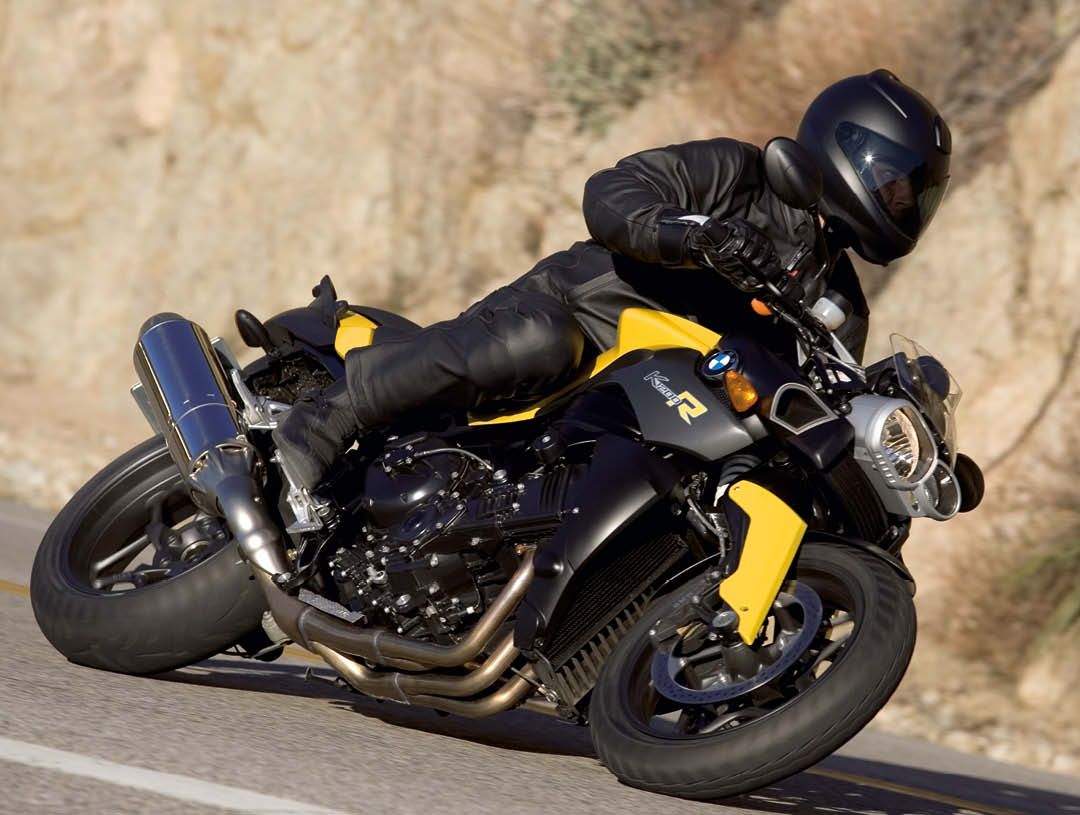 ---
Luckily the K1200 R was up to handling the power: it had good brakes with advanced ABS, the Duolever setup made a great job of keeping the front end stable, and the big fuel tank, radiator shrouds and headlight surround did give a fair amount of wind protection at speed.
The styling made it an instant cult classic: but the power and performance, plus the surprising usability made it a decent all-rounder too.
---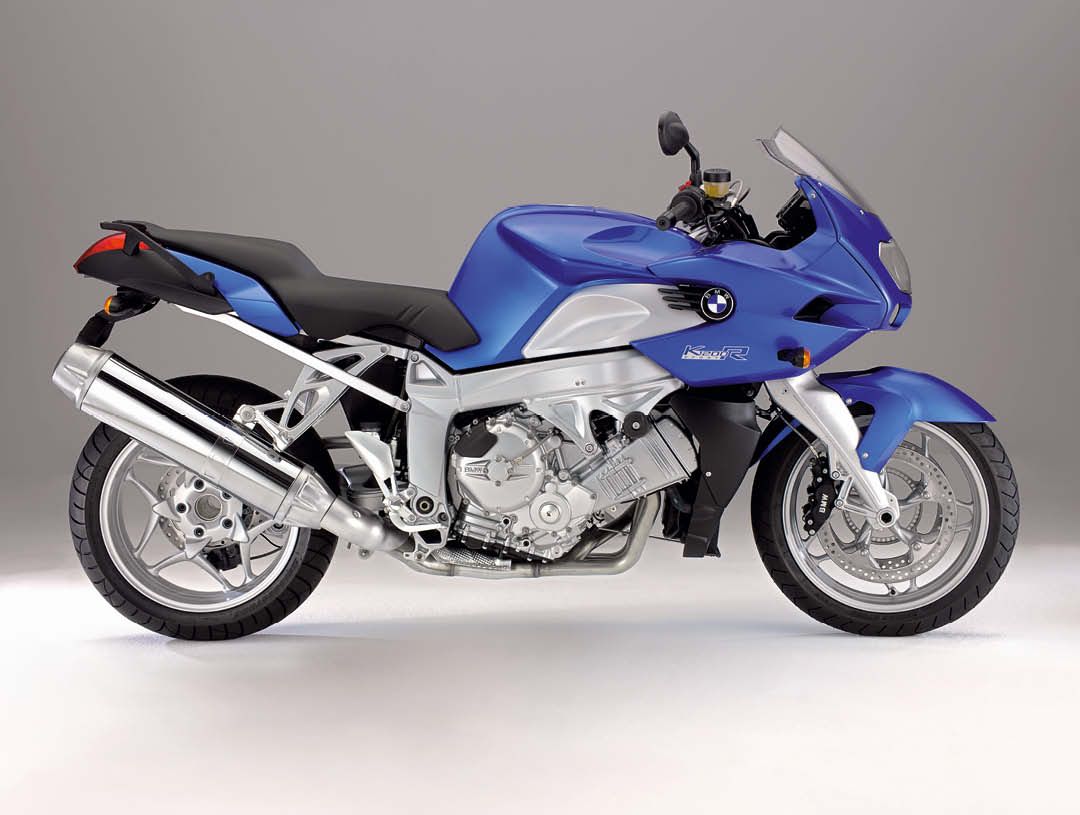 ---
It got even better a couple of years later with an optional R Sport version that had a neat half-fairing, but BMW moved things on even further in 2008 when it released the K1300 R. Along with the S, the R now got a new, bigger, 1,293cc engine, with even more power and torque, and the latest cutting edge electronic rider aids and comfort gizmos.
The styling and attitude remained though, and the K1300 range kept BMW's performance reputation right on top. The S1000 RR was only a year away – and would catapult BMW's superbike reputation right to the top. But the K1200 R remains as one of the first 'proper' high-performance BMW bikes ever made. And it's a real bargain right now (early 2022) – eBay has several listed for around £3k…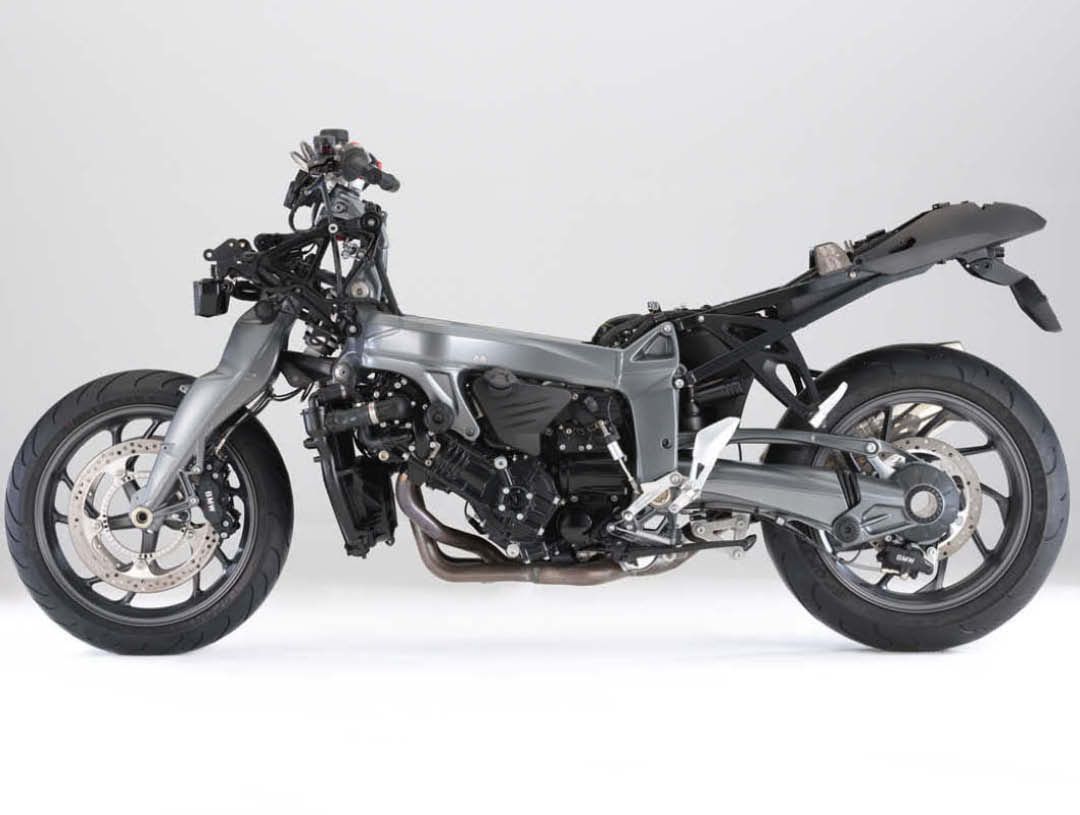 ---
SPECS (K1200 R)

Engine: inline-four 16v DOHC, 1,157cc, fuel injection
Chassis: aluminium twin spar, Duolever front end, Paralever rear suspension
BHP: 163bhp@10,250rpm (claimed)
Weight: 237kg (claimed wet)
Price new: £8,790 (2005)
Production run: 2005 – 2015 (K1300 R from 2008)
---
PROS
Monstrous grunt, stable handling, loads of electronic options available (especially for later K1300 R)
CONS
Heavy, styling not for everyone, 163bhp is never good for the licence
---
VARIANTS
BMW launched an R Sport version of the 1200 in 2006, with a small half-fairing, giving more wind protection and extending the usability without going all the way and buying a K1200 S. And 2008 saw an overhaul of the K1200 range, with a larger 1,293cc engine, more advanced ABS and electronic suspension adjustment options, as well as trick options like a factory quickshifter, traction control and tyre pressure monitoring.
---
WHICH ONE?
We like the R Sport as a halfway house between the K1200 R and S. But if you're set on the wild naked style, then the later K1300 R has more power and sophistication, and a wider range of electronic options.
In general, the more toys the better: stuff like the TPMS tyre pressure monitoring, ESA suspension adjustment, factory quickshifter and sat-nav installs all make life easier. They do mean more to go wrong though, so bear in mind if you're buying a high-mileage bike that's not had the best of care and maintenance.
---
---
FUTURE CLASSIC RATING
This is one for the medium term for sure. Look at how popular and pricey old 1980s BMWs are becoming now, then imagine riding one of these in 2042, when everyone else is on droning, self-riding e-mopeds…
---
Things to look out for if buying one
It's a fast, heavy bike, and early ones are getting on a bit now, so obvious stuff like tyres and brake pads need a look. Shaft drive means no chain of course, but check for any oil leaks. The linkages on the Duolever front end don't last forever, so watch for any free play here. There's plenty of electronic gizmos, which are great when working, but can be difficult to fault find in the home garage. Try everything before you buy.
In general though, it's a reliable, well-built bike, and owners seem to be really happy with them.
---
STAR RATINGS
Sex Appeal: 3/5
Practicality: 4/5
Performance: 5/5
Availability: 4/5
---