---
Future Classic: Ducati Streetfighter (1098/848)
By Alan Dowds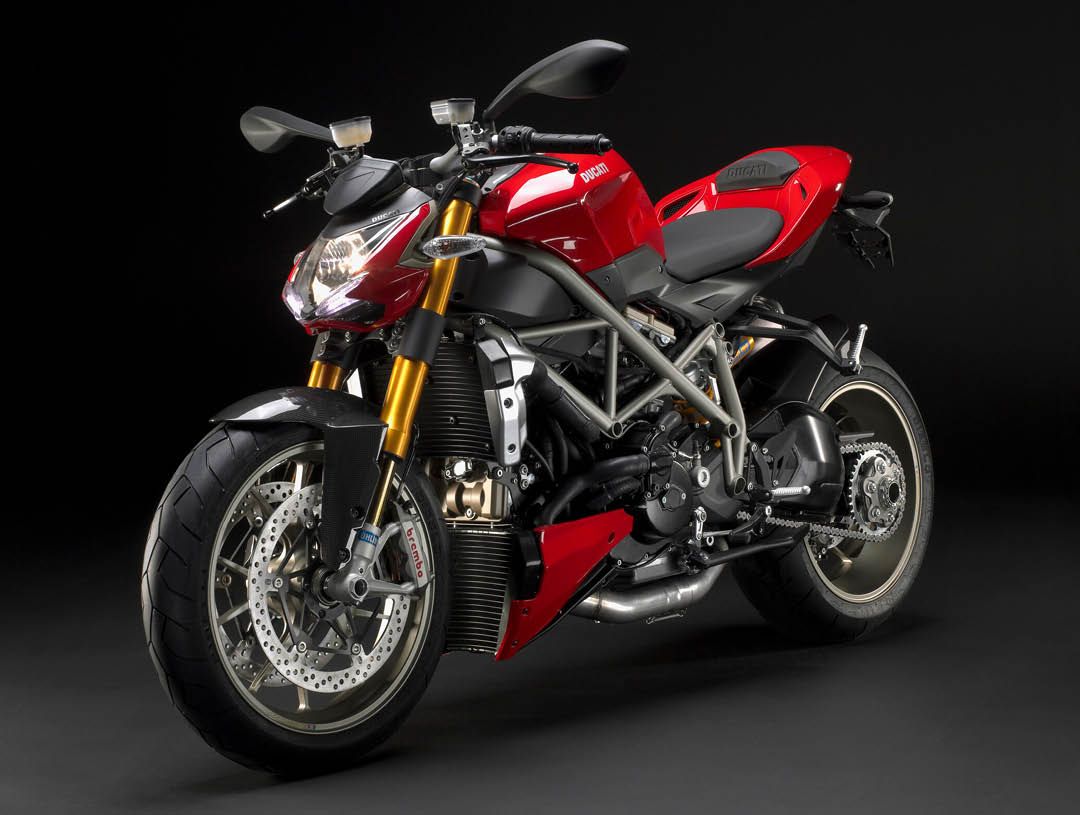 ---
Timing is everything. And while Ducati gets most things right these days, it's had a couple of misfires in the not-so-distant past.
First was the original Multistrada 1000DS, launched in 2003 as a sort-of dual sports machine. It had a good engine – the 992cc air-cooled two valve desmo V-twin – and a sweet chassis, with long-travel Öhlins suspension on the S versions. It went well too – very good handling and grunty power, with the upright riding position and usable nature which are de rigueur these days. Sadly, the first MTS had two problems: it was ugly as sin, and the peak of the adventure-touring market was still a few years off.
The next premature launch was the 1098-powered Streetfighter 1100 in 2008. Designed as a de-faired 1098 superbike, it should have been a massive hit on paper, but again, the styling was a bit messy. And while it had plenty of power, the market (again) wasn't quite ready for it: supernakeds like the BMW S1000 R and KTM SUPER DUKE were several years away yet.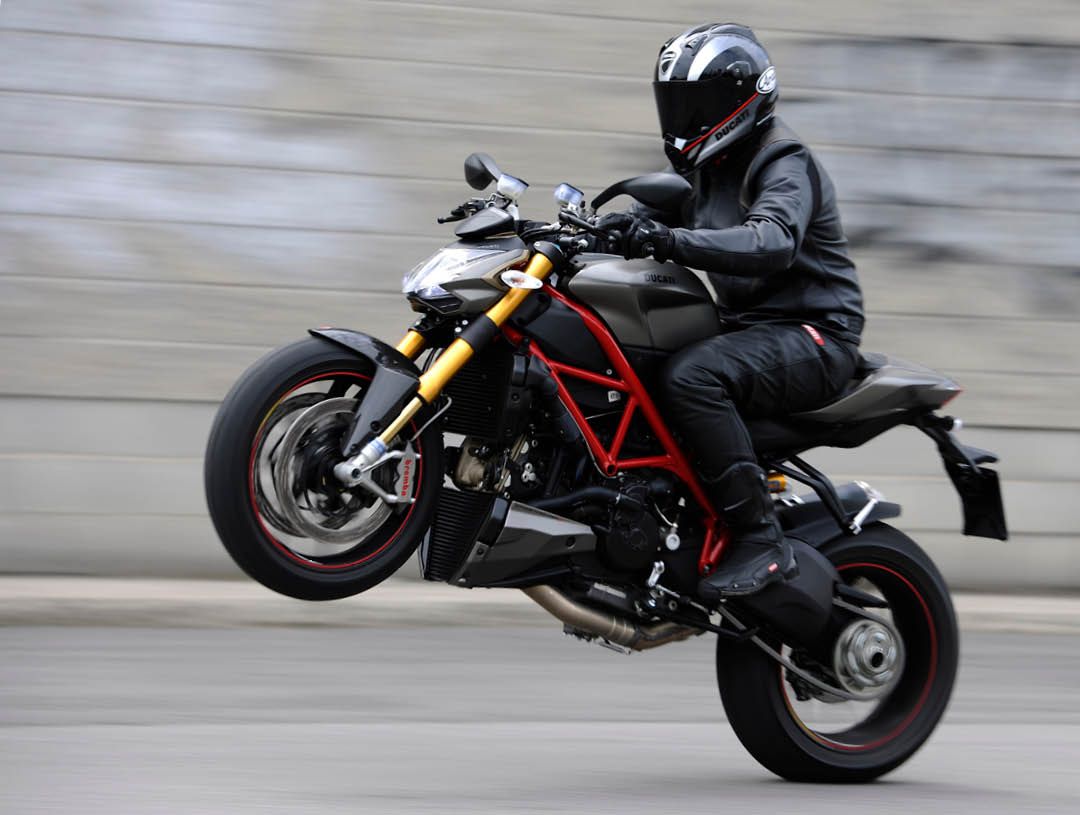 ---
There's a happy ending for both bikes though: Ducati relaunched updated versions at the right time: the Multistrada 1200 in 2010 and the V4 Streetfighter in 2020 have both been big successes.
The original Multistrada is still a bit of a minger – but the original Streetfighter (and the later 848 version) actually have a lot going for them. The styling is less controversial now, and a 155bhp 1098 Testastretta engine is still a very impressive lump. The S version came with some basic electronics including traction control, and the later 848 variant offers a less scary experience.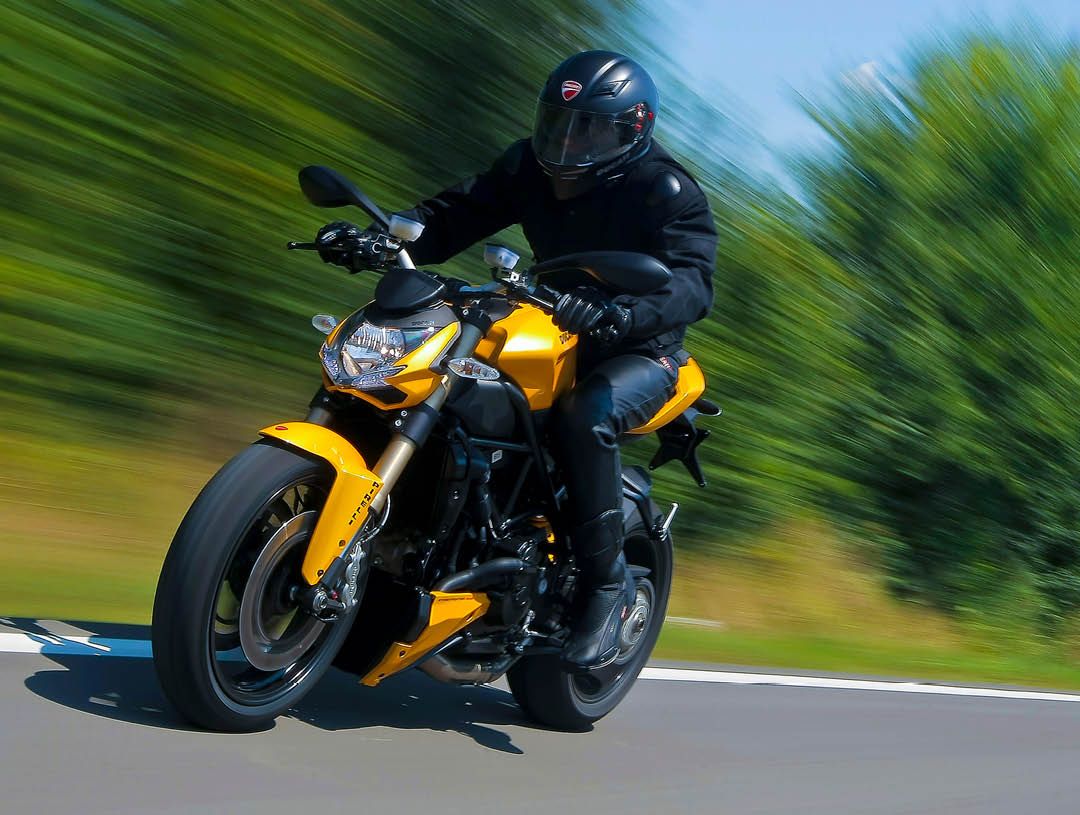 ---
Ducati Streetfighter - What they are like to ride
The motor is a bit more revvy than you might expect from a big twin. At this point Ducati was working so hard on the superbike engine to get peak power to match Japan's inline-four litre bikes, that it ended up with a very short-stroke high-compression design, pushing peak power up the rev range a bit. The chassis is lovely stuff though, especially on the S, with Öhlins suspension and forged Marchesini wheels. But the base bike is no shonker, with the same high-end Brembo monobloc calipers and mighty 330mm discs, and perfectly good Showa suspension.
It's comfy enough one up, but the pillion accommodation should be an exhibit in some sort of Hague investigation into human-rights breaches. There's no space for luggage really, and the teeny headlight surround does little to keep the windblast off if you're daft enough to use all the power on a motorway for any length of time.
Best of all though, the Streetfighter is one of those bikes that will raise a smile every time you open the garage door. And that's one of the most important factors when it comes to a future classic.
---


Pros
+ Great engine, rare, high-end chassis on the S especially
Cons
- Late-2000s electronics, slightly messy styling, can be a handful if you push it hard
---
Ducati Streetfighter Variants
Early 1100 bikes came in base and S versions, with Öhlins suspension and forged wheels on the S and Showa suspension/cast rims on the standard version. The S also featured the early DTC Ducati Traction Control setup. No cornering functions, and a bit primitive compared with today's kit, but a definite tick in the not-highsiding box (though the determined can still manage it!)
2011 saw new colours including black frame and wheels and a white paintscheme, then in 2012 the firm brought out the Streetfighter 848, using the 849cc Testatretta engine off its middleweight 848 superbike. The 848 came with DTC, and the same basic chassis setup as the base 1100. The 1100 only came in S format from this point.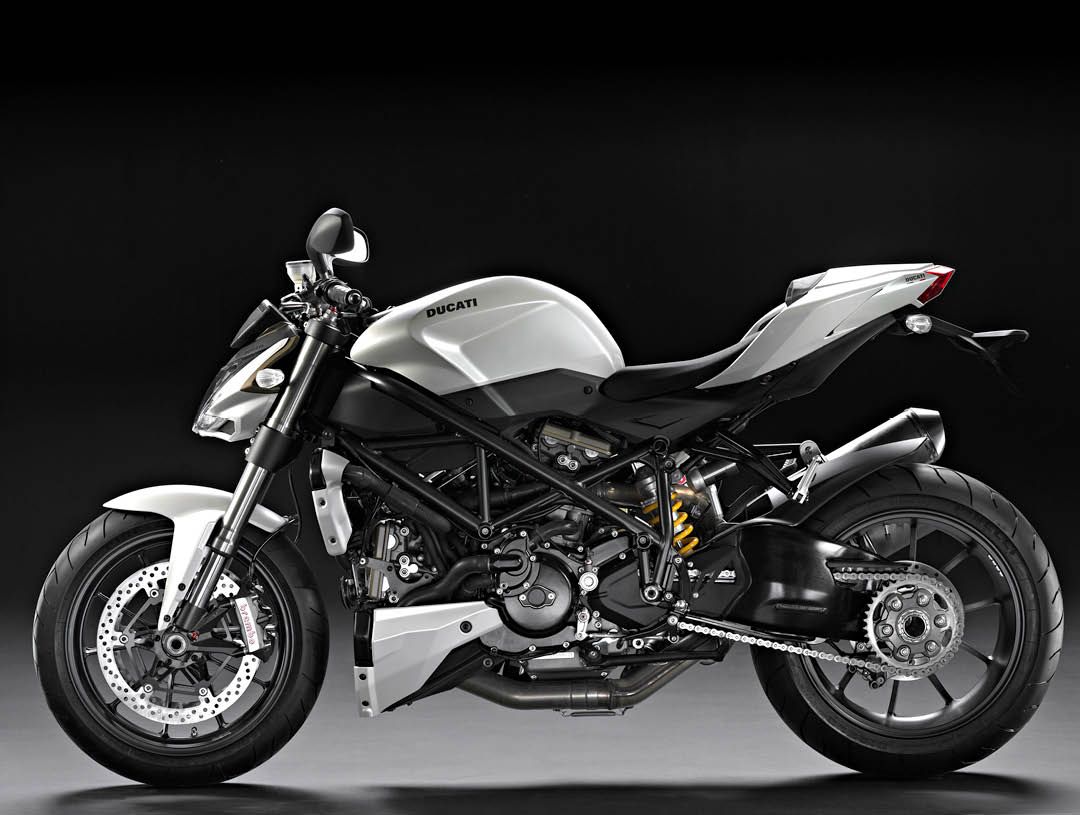 ---
Things to look out for if buying a Ducati Streetfighter
Back in 2008, Ducati was getting a lot better at making bikes that worked well and didn't break easily. And the 1100 Streetfighter was one of its premium models, with all the best kit right off the 1098 Superbike. As a result, owners seem to be happy with the reliability and build quality. Having said that, they're all getting on a bit now, and things like engine cases and wheels might be showing a touch of corrosion if not well-looked after. The engine needs the cam belts changed and the desmo valve clearances checked at the correct intervals of course – so make sure you have some paperwork to show that they have. Expect some nice bolt-on parts, and as always, try to get the standard parts to go with them as well, especially if there's a loud pipe on there. Noise regs are getting tighter and tighter, and if you have any track fun in mind, you'll need the stock silencers (even though they might be too loud at some tracks now…)
---
Which Streetfighter To Own
To be honest, we'd probably go for an original 1100 S. There were no real upgrades in performance over its production run, and while the 848 is arguably more balanced, when it comes to future classics, the bigger engine and original version will almost always win out.

---
Future Classic Rating

The rarity counts against it a little – there aren't lots of them around. But that does mean you have the chance of picking up a bargain still. As a usable machine, it's probably best kept in the 'sunny summer Sunday blasts' camp: no-one will thank you for putting one into service as a daily rider on a 40-mile commute into Falkirk or Northampton every day.

---
SPECIFICATIONS: Ducati Streetfighter 1100
Engine: 90° V-twin, eight-valve desmo, 1099cc, fuel injection
Chassis: steel tube trellis, aluminium single-sided swingarm
BHP: 155bhp @ 9,500rpm
Weight: 169kg (dry)
Price new: £14,249 (2009 1100)
Production run: 2008 – 2011
---
STAR RATINGS
Sex Appeal: 4/5
Practicality: 1/5
Performance: 4/5
Availability: 2/5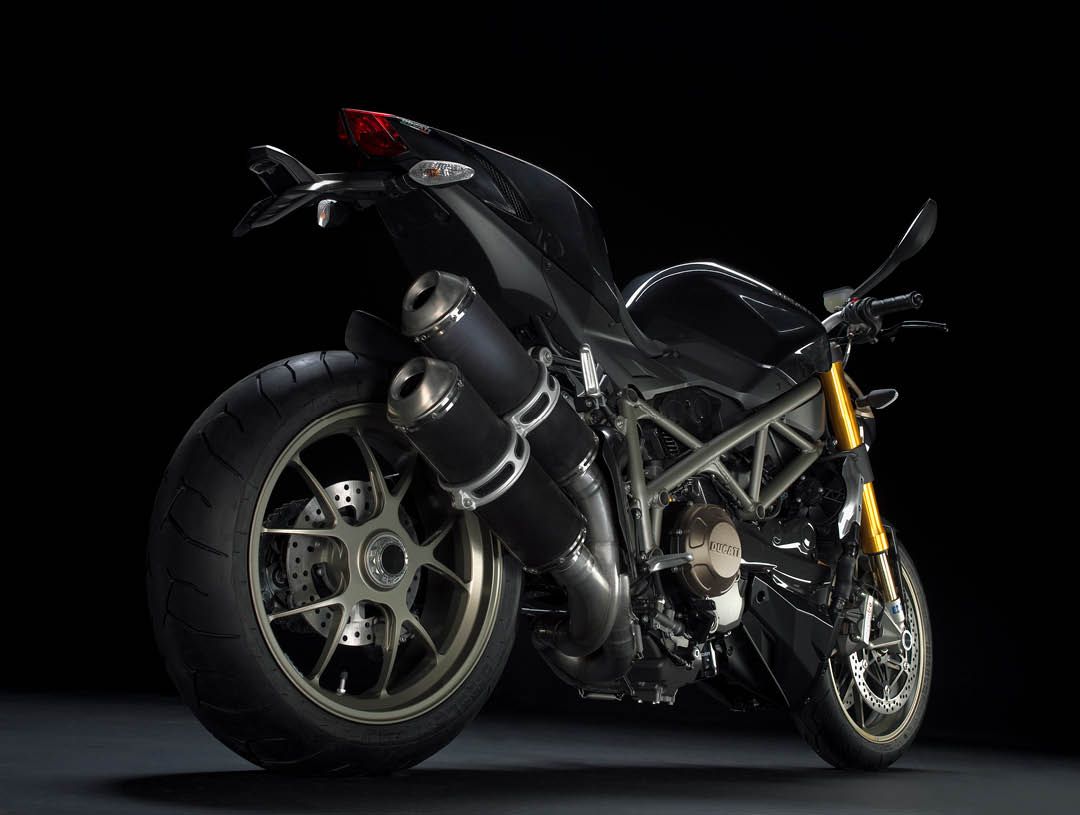 ---