---
Future Classic: Yamaha VMAX Cruiser
By Alan Dowds
Pros
Premium build quality
Amazing engine
Rare
Cons
Too heavy
Limited ground clearance
MAX Factor
There are, of course, two very different Yamaha VMX models – the 1985 VMX1200 V-Max 1200 and the 2008-on VMX1700 VMAX. The original over-engined and under-chassised 1985 machine is a hoot of course, and has its own huge classic status already – but we're looking at the later model here. A very serious piece of kit, it was trialed for years before the launch, at a number of events worldwide – which I managed to get along to. Yamaha actually took a load of journalists to Spain just for an unveiling event earlier in 2008, before the proper riding launch in San Diego. Imagine that now…
It was a total makeover job – nothing remained of the old bike at all, and Yamaha had thrown a heap of its current tech at the project. The heart of the new VMAX remained a V-four motor, but now a 65° unit (same V-angle as the Aprilia RSV4), with the same 66mm stroke but an enormous 90mm bore, giving the 1,679cc capacity. The heads had four valves per cylinder and DOHC, with chain drive to one cam and gear to the other for a more compact layout. The bottom end was massively beefy, and powered the 200-section rear tyre through a five-speed gearbox and shaft final drive. The result being a unique and aggressive looking cruiser bike.
---
VMAX Engine
The engine used Yamaha's then-novel YCC-T ride-by-wire fuel injection system and YCC-I variable intake geometry setup as well as a traditional EXUP exhaust valve. All of this helped produce amazing power for the mid-2000s: 200PS (or 198bhp) at 9,000rpm, more than a Suzuki Hayabusa or Kawasaki ZZR1400 of the time.
The frame was a new fabricated cast/extruded aluminium design, the front forks were unique 52mm RWU parts and there was a fully adjustable rear monoshock with dual-sided swingarm out back. Six-piston radial-mount front brakes were shared with the 2007 R1 superbike, clamping onto wave discs, and controlled by a cutting edge (for the time) ABS setup.
Rider aids were still in their infancy, so there's no traction control or power modes. Yamaha did fit a fancy little tank-top display though, with a bright OLED matrix screen that had a fuel gauge, gear indicator and other trip computer functions.
---
VMAX Ride Review
Riding the VMAX was and is a proper laugh. The engine dominates proceedings of course, with its gigantic waves of brutal torque straight off idle. It's only got five gears, but as I wrote at the time, you imagine it could get away with four cogs, such is the immense drive available everywhere. The chassis is much more able to cope with the power than the old V-Max of course, but the very nature of the bike still presents limitations. The kicked-out fork geometry gets in the way of hard braking from speed, the sheer mass is always lurking in the background, and the ground clearance makes an unwelcome, sparky, appearance if you start to get clever in the bends. Trying to ride a VMAX like that is a bit daft of course. Stick to traffic-light GPs, where you'll smite all before you, power-cruising up the high street and sunny blasts along gentle coast roads or the like.
---
Another victim of the financial crisis
Sadly for Yamaha, the VMAX didn't enjoy the near-mainstream success of the original model, for a number of reasons. First, the timing: 2008 saw the global financial crisis that hit bike sales hard – and Japanese firms suffered worst because of currency woes. The VMAX was a premium bike – but at £19,999 in the UK, it was badly overpriced (£3k more than a Ducati 1098S in 2010). You could get a fairly similar experience with a Triumph Rocket III for £7k less, and when the Ducati Diavel appeared a few years later, you had the premium looks and grunt, in a much lighter, sharper-handling package. Euro emissions regs caught up with the VMAX in 2016, taking it off sale in Europe, and there's no sign of a replacement from Yamaha as yet. It's a bit of a shame that engine didn't find a home anywhere else, though its sheer size and mass would restrict that to a big tourer – and now you'd need to update the emissions with all the heartache and expense that entails.
So, the VMAX is a rare, glorious reminder of (arguably) better days. Pre-2008, before we'd heard of Lehman Brothers and austerity, when electric bikes were still science fiction and Corona was just a beer. And as a future classic prospect, it ticks an awful lot of boxes…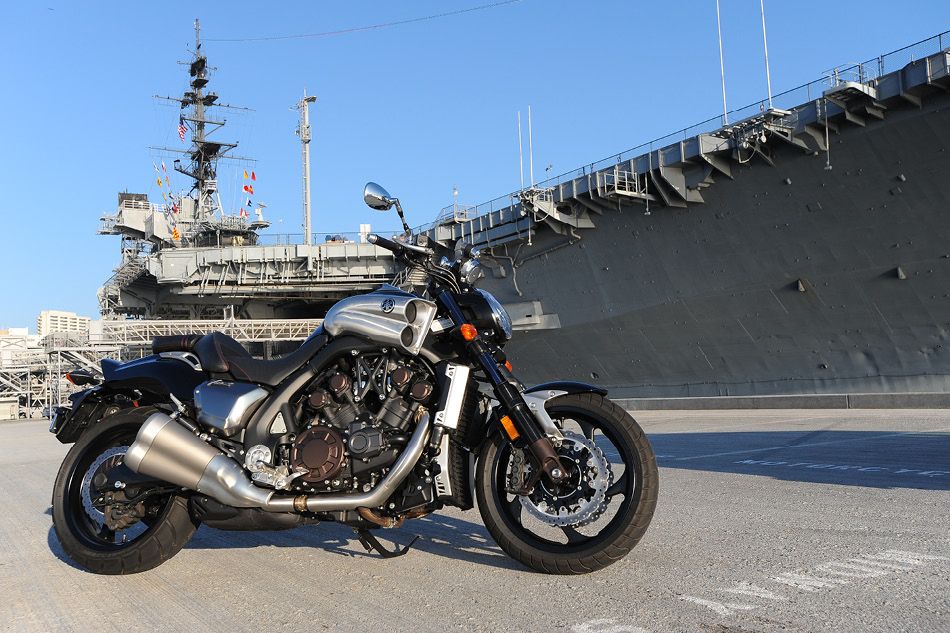 ---
VMAX Specs
Engine: 65° V-four 16v DOHC, 1,679cc, fuel injection
Chassis: cast aluminium frame, 52mm forks, six-piston front brake calipers.
BHP: 199bhp (claimed)
Weight: 310kg (wet)
Price new: £19,999 (2009)
Production run: 2009 – 2016 (current in the US)
Insurance: Visit Cruiser Bike Insurance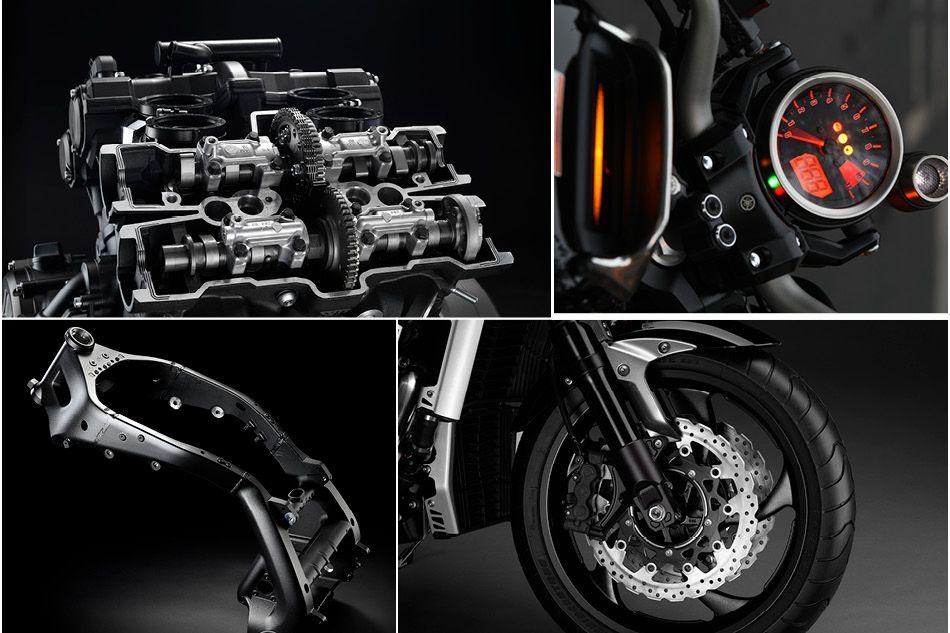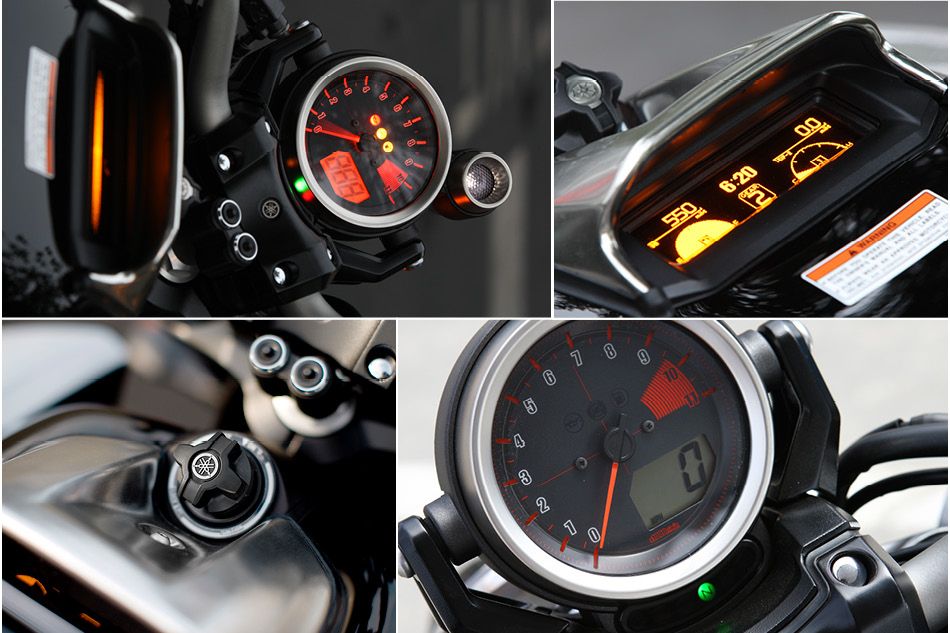 ---
Variants
Not much to report here: Yamaha never updated the VMAX, and stopped selling it in the EU in 2016, when it failed Euro4 emissions rules. It's still listed on the Yamaha US website for sale mind, nearly 15 years after its launch.
---
Which one?
To be honest, you're not going to have a huge choice when hunting for a VMAX, since Yamaha sold so few of them in the UK. There were only around 220 bikes registered in the UK at the end of 2020, with 60 of those on a SORN plate. If one does come up for sale, look for the original paperwork and any official extras, as well as stock parts like the exhausts if there are any performance parts on there.
A US import may also make sense: they were on sale for much longer there and are a more popular option in that market. Specialist importers can help, or you can do it yourself if not in a hurry and are ready to do some Googling on import paperwork and shipping.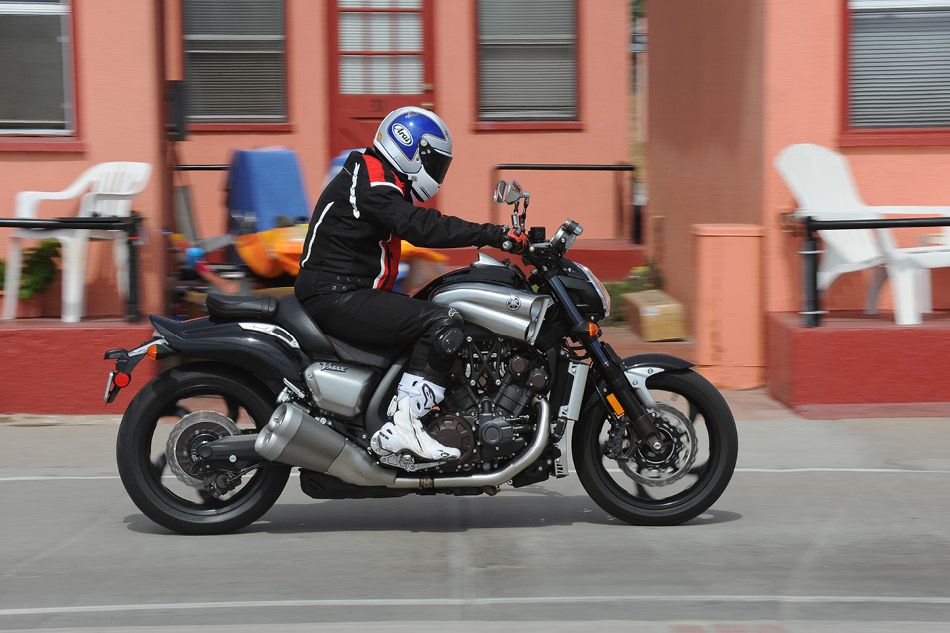 ---
What to watch out for
The finish is lovely when new, but the engine finish on mid-2000s Yamahas wasn't always great, and if you store a VMAX in a damp garage or outside (perish the thought) you'll risk paint flaking and white powdery corrosion bubbling up on the motor. Purely cosmetic of course, but it really spoils the looks, and is a big job to repair properly with the engine out and covers removed, blasted, painted.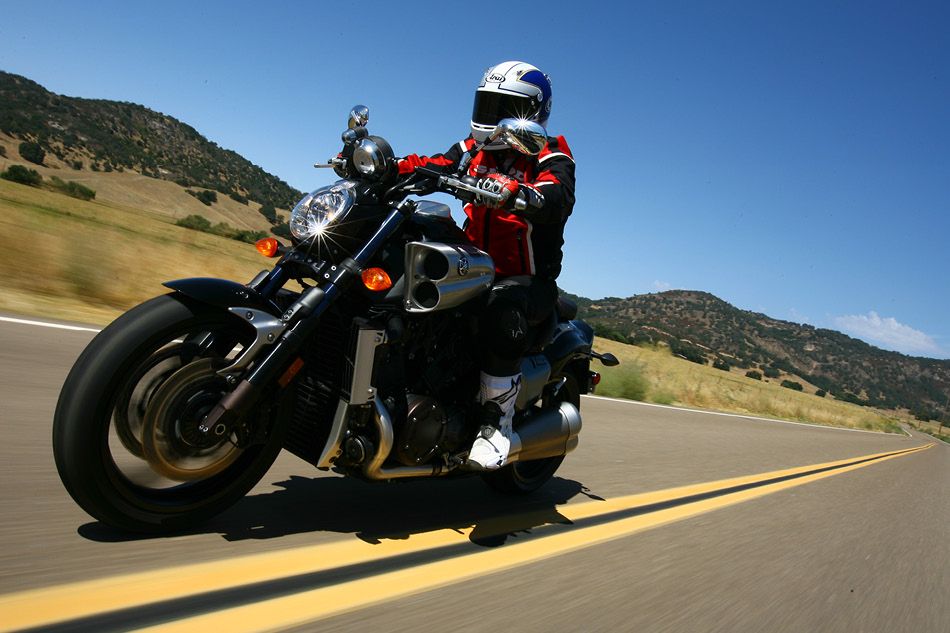 ---
Future Classic Rating
Medium-high. It's a very evocative machine, with a real cult following, massive presence in the metal, and superb performance. On the other hand, they are already rare, and were very expensive when new, so bargains are few and far between.
One thing's for sure, in our green, electrically-powered future, a thundering VMAX 1700 really will be as extreme a machine as you'll be able to get…
For a Yamaha Bike Insurance Quote call BeMoto on 01733 907000* and speak to one of our specialists.

* Calls may be recorded for our joint protection

---