---
Future Classic: Honda CBR1100XX Super Blackbird
By BeMoto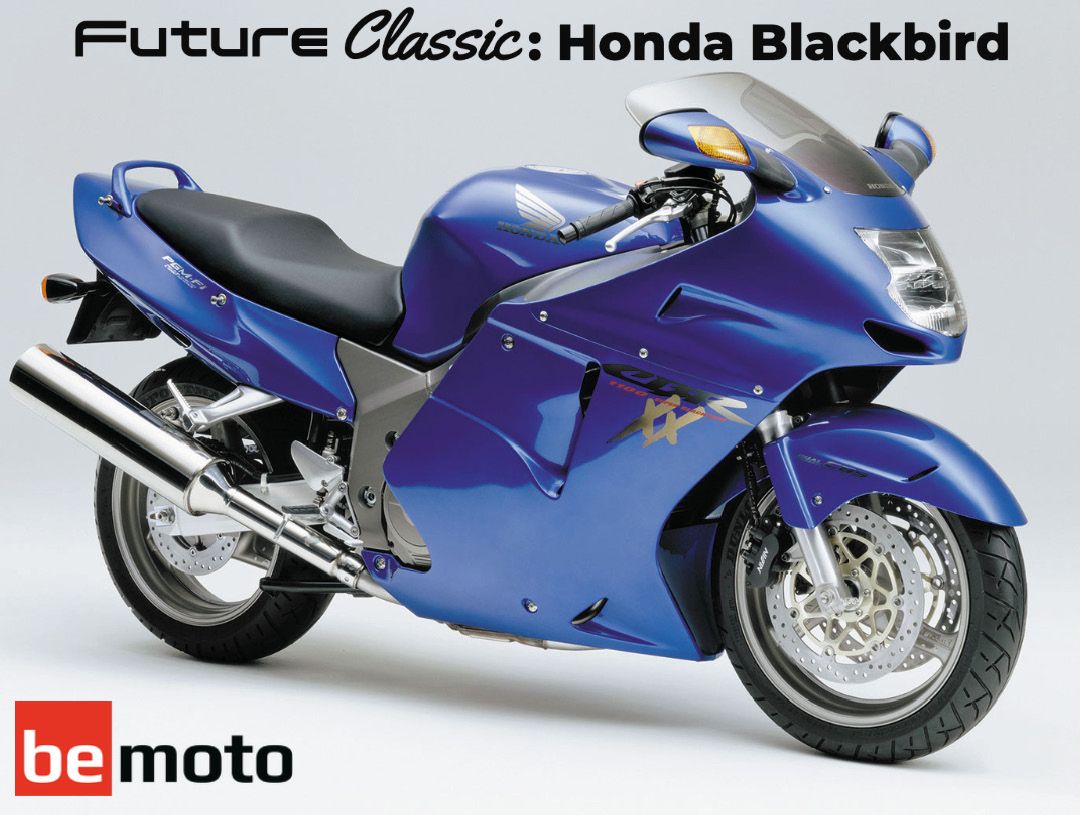 Is it really over a quarter of a century since the Honda Super Blackbird first appeared? Terrifyingly, yes, it is. Back in 1996, the world was a very different place of course: pre-internet (for most folk), pre-Gulf War II, pre-9/11… Princess Di was still partying, mobile phones weren't very mobile but they were definitely just phones, and the idea of a global virus pandemic seemed as likely as Scottish independence or Britain leaving the EU.
The biking world was very different too. Japanese sportsbikes were king, European machinery was niche, and big trailies were restricted to curious continental-types, weirdos and Dakar racers (sometimes both at the same time). Speed and power thrived in this (mostly) speed-camera-free era, and Brit bikers in particular couldn't get enough of it.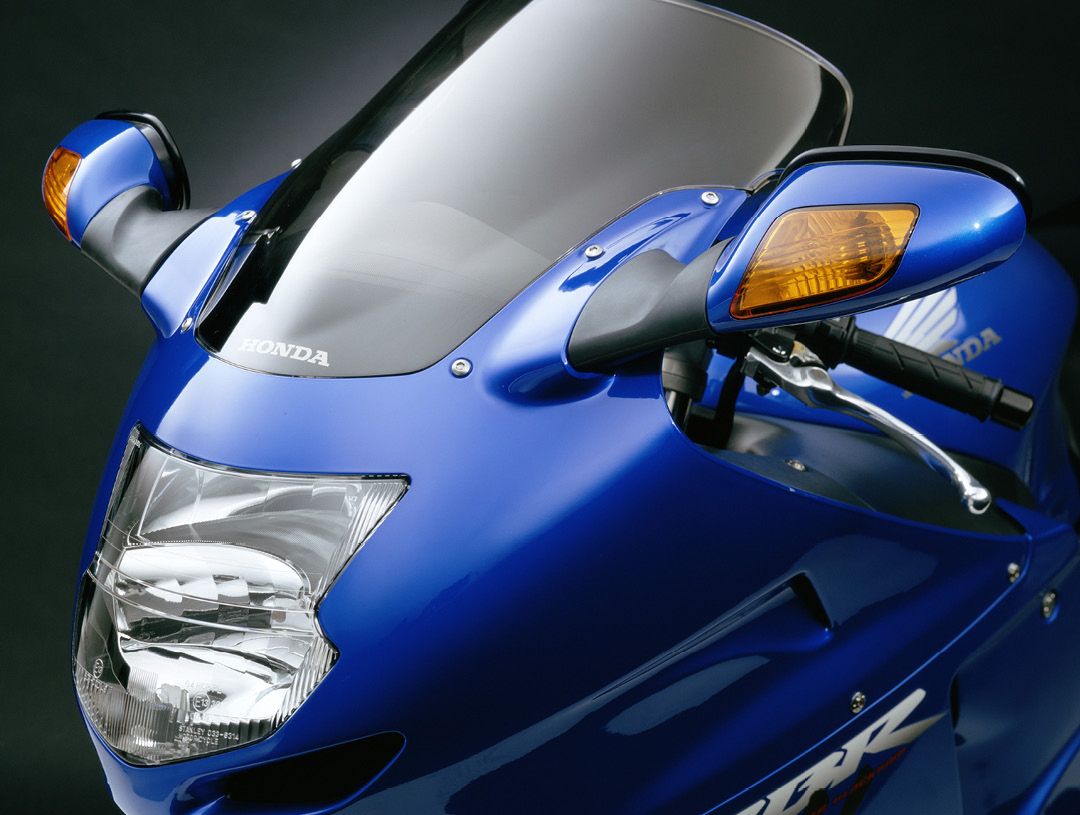 Fertile ground for Honda then. Its CBR1000F was a great piece of kit, fast, smooth and luxurious, but it was looking long in the tooth compared with Kawasaki's ZZ-R1100, the top-speed king. For 1996 then, the big H unleashed its CBR1100XX Super Blackbird on the world. At first glance, it was clearly designed for speed: long, low and with all-enveloping, sweeping bodywork, it looked fast just parked up on the sidestand.
And it had both the tech and the numbers to match its looks. An inline-four 16-valve motor owed something to the FireBlade motor, albeit with extra-smooth running thanks to a pair of balancer shafts in the bottom end. The motor breathed through a set of four large 42mm carburettors and a four-into-two stainless exhaust system, helping it produce a beefy 164bhp@10,000rpm. That power, together with a dry mass of 223kg, added up to properly jaw-dropping performance for the time, easily besting the elderly ZZ-R11.
The chassis was well up to the job of fast sporty-touring and comfy continent crossing too. Honda fitted its CBS combined braking system setup which linked the front and rear brakes, adding a touch of safety in those pre-ABS days. Forks and shock were plush high-quality units, and a then-beefy 180-section rear tyre helped put the power down to the asphalt.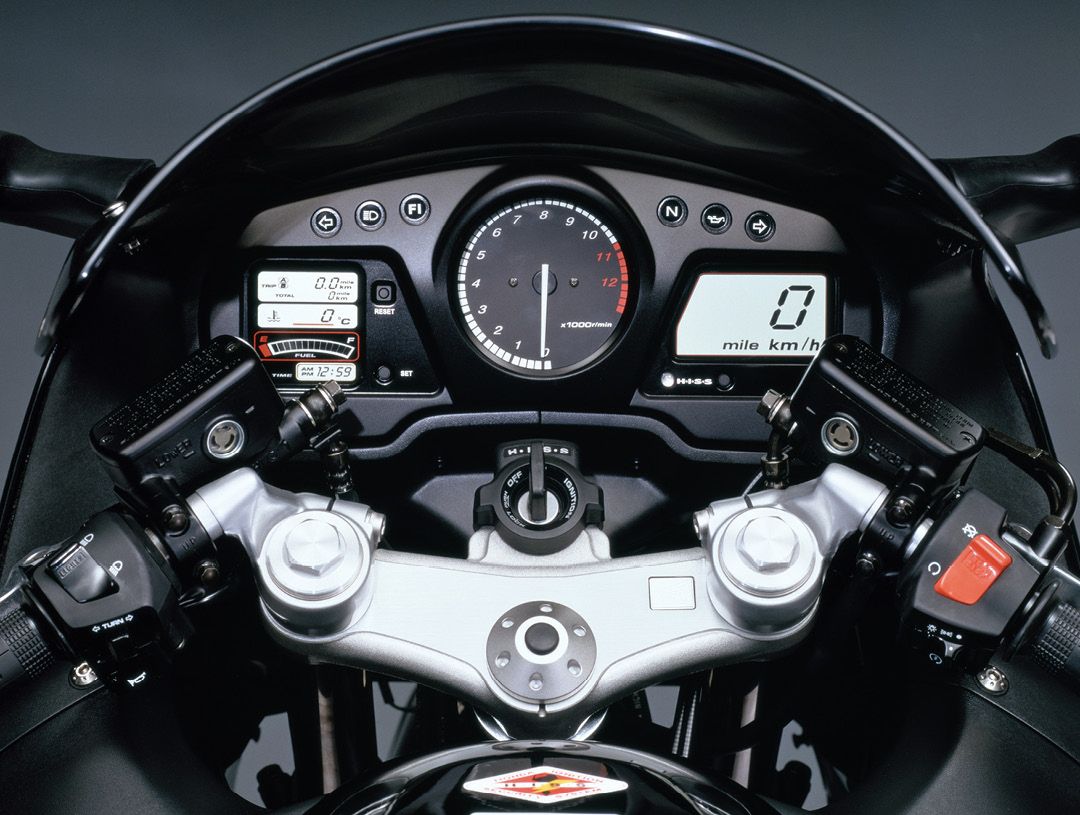 In 1999, Honda addressed one of the few complaints about the Blackbird – a gaping flat-spot in the lower midrange – with a proper engine management system and a sealed ram-air intake. This induction setup fed fresh, cool air to the motor, and slightly pressurised the intake charge at high speeds, for even more power (in theory at least). The new intake system, and replacing the carbs with Honda's PGM-FI (fuel injection) sorted the flat-spot, though the claimed peak power stayed the same.
The Blackbird was also the platform for Honda's super naked - the X-11 (1999-2002). Almost a 'bird with the fairing off, the engine featured one less balancer shaft but a whole load of performance for those who wanted to stick their neck out into the wind at speed. The CBS didn't help its credibility as a stunt machine, which the Suzuki Bandit 1200 had that covered in spades…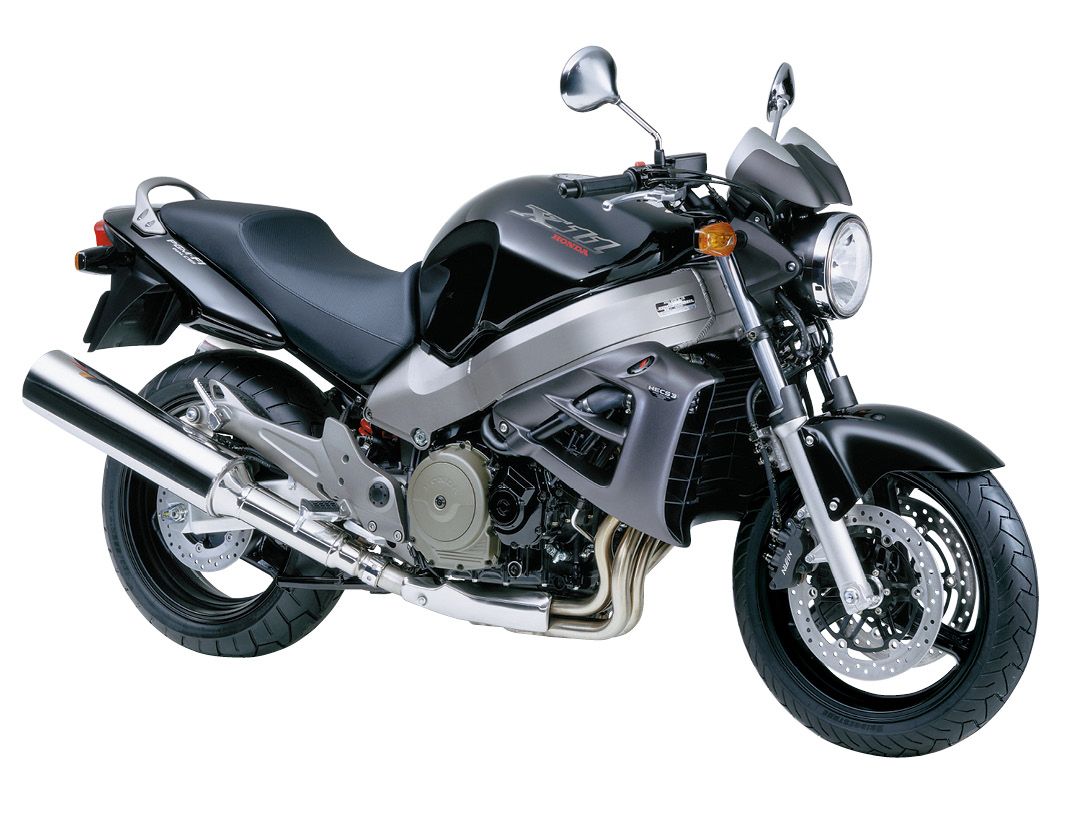 SPECS
Engine: inline-four 16v DOHC, 1,137cc, fuel injection
Chassis: twin-spar aluminium frame, 43mm forks, three-piston front brake calipers, CBS linked brake setup
BHP: 164bhp (claimed)
Weight: 223kg (dry)
Price new: £9,495 (1996) - £8,771 (2008)
Production run: 1996 – 2007 (stock remained on sale for a couple of years after this)
---
PROS
Fast, handsome bike, that's great value at the moment.
CONS
No ABS or traction, if you want those safety nets, though the CBS is a good setup.
---
HONDA BLACKBIRD VARIANTS
Main change from the original carbed bike was the fuel-injection and ram-air from 1999-on bikes, which also got a HISS immobiliser. 2001 saw a new dash with LCD panels, a taller windscreen, and exhaust catalysts with air-injection to cut pollution well below Euro2 regulations of the time. The headlight switch disappeared from 2003 and various other minor mods.
---
WHICH HONDA BLACKBIRD?
Either a totally original 1996 model for the purist vibes – or one of the very last 2007 models with all the updates (bikes were sold for a couple of years after production ended to clear the inventory, so there are quite a few 2008 and 2009 registrations).
---
FUTURE CLASSIC RATING
We're a little surprised that Blackbird prices aren't heading upwards faster – though they're still quite common. There's around 4,000 of them currently on UK roads, so lots to choose from at the moment. The Blackbird represents a real moment in time though, when sheer speed and power was all we wanted. It's still a very handsome bike, with mature, classy styling, and performance that is still stonking.
You can pick up a decent runner for little more than £2,000, while a late, low-mileage minter won't cost much more than £4k. Lots of bike for the cash – though your grandkids perhaps won't be retiring on the proceeds when they pull it out of the back of your garage in 2046…
---
THINGS TO LOOK OUT FOR IF BUYING ONE
Carburetted bikes have a very high chance of being fiddled with by now, with carb re-jetting and other mods, designed to cure the flat-spot. Expect a carb clean and rebuild to be needed on bikes that have been laid up for any length of time. The CBS brakes do need maintenance to keep them at their best, especially the linkage and slave cylinder on the front left fork leg. Many people will have bypassed the CBS, blocking off the linkage hoses, or even fitting different calipers.
Injected bikes will have fewer fuelling problems, though watch for poorly-installed or mapped Power Commanders. Electrical faults aren't unknown on all versions, with regulator/rectifier and alternator problems appearing on a few bikes.
---
HONDA BLACKBIRD STAR RATINGS
Sex Appeal: 3/5
Practicality: 4/5
Performance: 5/5
Availability: 5/5
---
Specifications HONDA CBR1100XX Blackbird (ED-type) (95/1/EC-values)
Engine Liquid-cooled 4-stroke 16-valve DOHC inline-4
Bore × Stroke 79 × 58mm
Displacement 1,137cm3
Compression Ratio 11 : 1
Carburation Electronic fuel injection
Max. Power Output 112kW/9,500min-1
Max. Torque 119Nm/7,250min-1
Ignition Computer-controlled digital transistorised with electronic advance
Starter Electric
Transmission 6-speed
Final Drive 'O'-ring sealed chain
Dimensions (L×W×H) 2,160 × 720 × 1,200mm
Wheelbase 1,490mm
Seat Height 810mm
Ground Clearance 130mm
Fuel Capacity 23 litres (including 4-litre warning light reserve)
Wheels Front/Rear Hollow-section triple-spoke cast aluminium
Tyres Front 120/70 ZR17 (Radial)
Rear 180/55 ZR17 (Radial)
Suspension Front 43mm H.M.A.S. cartridge-type fork, 120mm axle travel
Rear Pro-Link with stepless rebound-adjustable gas-charged H.M.A.S. damper,
120mm axle travel
Brakes Front 310 × 5mm dual hydraulic disc with Combined 3-piston callipers and
sintered metal pads
Rear 256 × 5mm hydraulic disc with Combined 3-piston calliper and sintered
metal pads
Dry Weight 223kg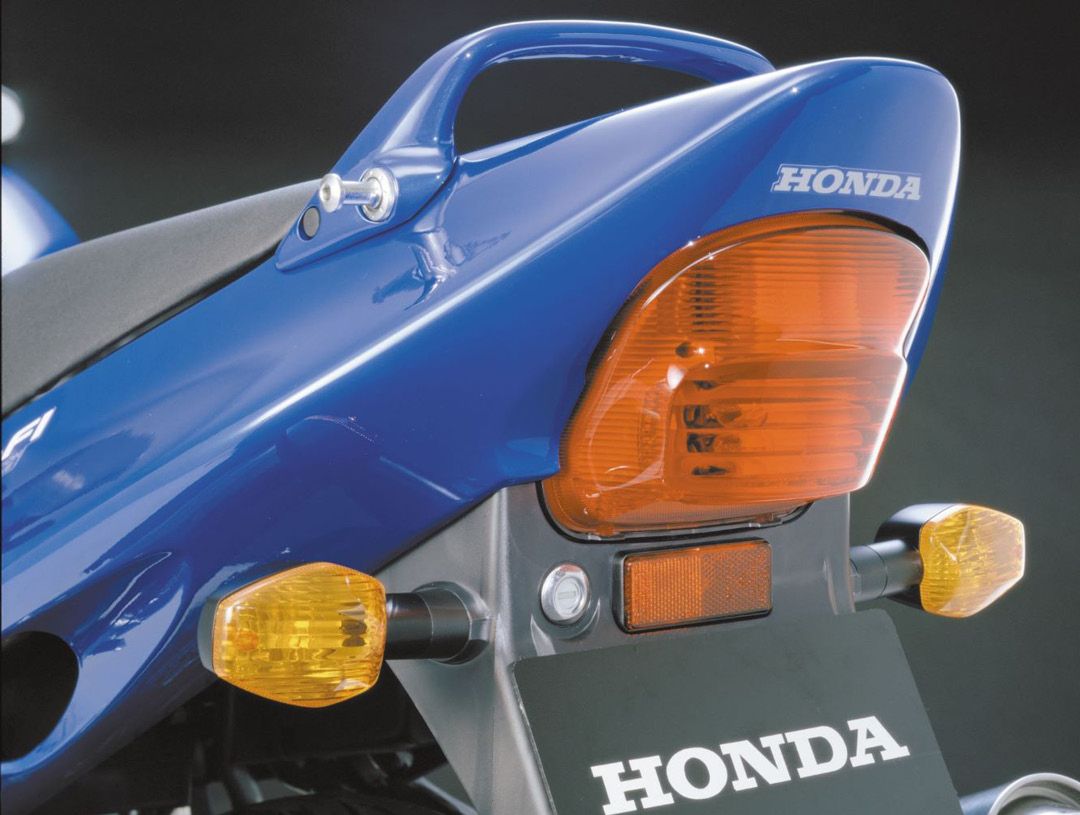 ---