---
Harley-Davidson Inc.
By BeMoto
Photography: Harley-Davidson, Kardesign
---
The firm initially started in a garden shed, with two close friends building powered bicycles using an underpowered single cylinder 116cc engine, which was soon replaced with a 405cc version.

Serial No.1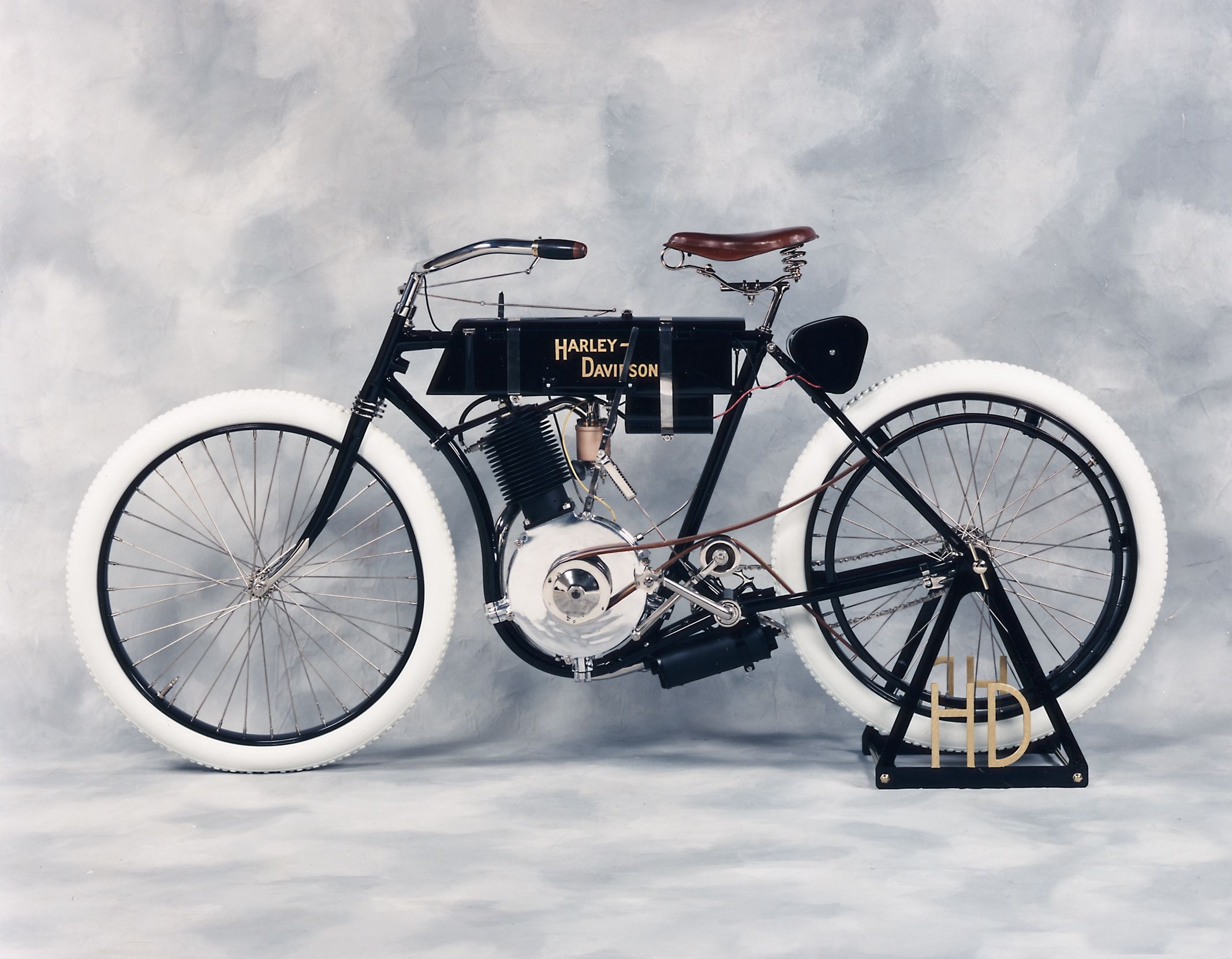 Harley-Davidson, Inc. was formally incorporated in 1907 when William Harley completed his engineering degree; they moved to larger workshop – now their Head Quarters - and increased production volumes. In that same year the V-twin prototype was developed which significantly increased performance (reaching 60mph!) and dramatically grew sales to over 1,000 in 1909.
Having survived the Great Depression of the 1930's (sales dropped by 80% at its peak) they ceased single-cylinder production and in 1936 focused on large capacity V-twins with the EL Knucklehead (due to the shape of its rocker boxes) engines, which was superseded in 1948 by the Panhead (shaped like cake pans).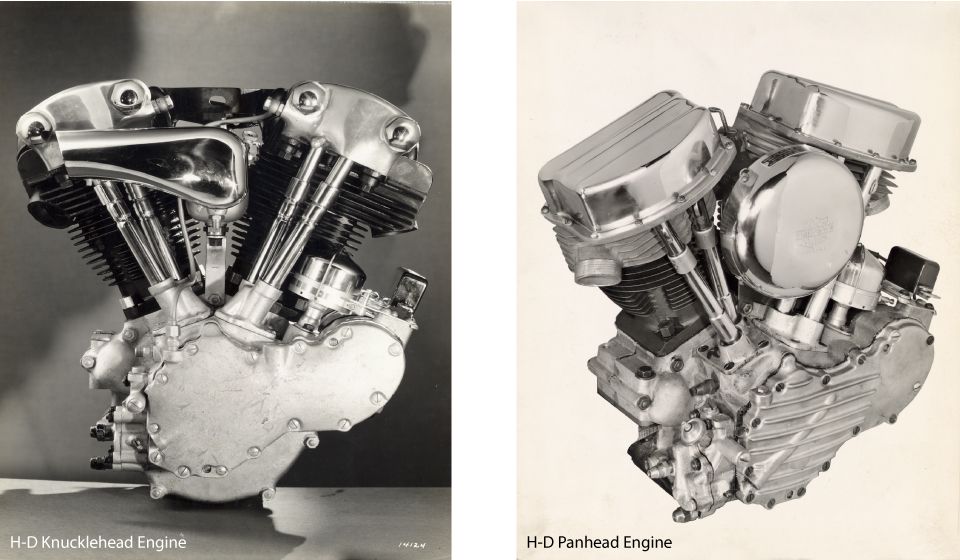 WW2 massively changed the fortunes of Harley Davidson. Their support for the war effort meant that thousands of veterans returned home with experience of their bikes and wanted to own one.
And the rest, as they say, is history!
---
The Founders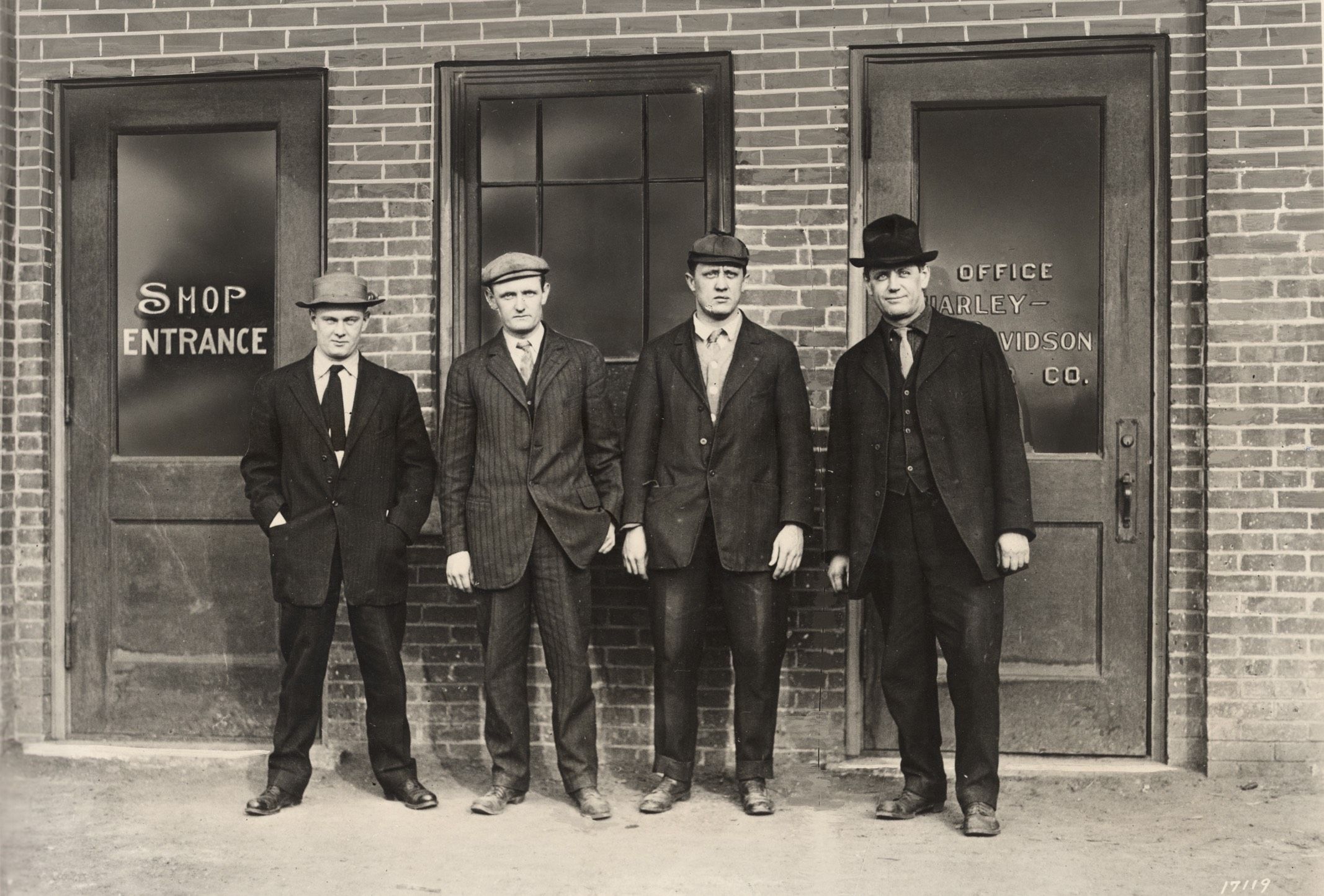 The founders, left to right: Arthur Davidson, Walter Davidson, William Harley & William Davidson.

Mechanical engineer William Harley (with help from his brothers Arthur and Walter) co-founded Harley Davidson in 1903 with his childhood friend Arthur Davidson; both aged 22 and born in Milwaukee (both born of parents who emigrated to the US from Britain in the late 1850's).
Harley was chief engineer and Davidson had a flair for marketing, coming up with the slogan "Take the Work out of Bicycling".
William Harley passed away in 1943 aged 62 and Arthur Davidson died in a car crash in 1950 aged 69.
---
The "Hog" (or H.O.G.) Nickname
For a period in the 1970's they became infamous for shocking build quality and reliability – especially in comparison to emerging Japanese manufacturers…
Depending on your sources, and of course your own bias, the term HOG either derives from:
(a) The Wrecking Crew race team who had a piglet as a mascot around the 1920's;
(b) Derogatory term used by fans of faster bikes (fat and slow - like a pig);
OR for the conspiracy theorists;
(c) A shortened version of the humorous nickname "Hogley Ferguson" in response to the quality issues – since hijacked by Harley's PR department as the Harley Owners Group!
---
Buell Motorcycle Company
For a short time they owned Buell (2003-2009) – the American Bimota. A partnership between the two Wisconsin businesses had existed since the mid 1980's – Erik Buell was previously a Harley engineer.
Surplus four-stroke 998cc air-cooled V-twin Sportster engines were provided for use in the Buell RR 1000 Battletwin – which divided opinion with its 'revolutionary' fairing design. The bike was capable of 140mph (77bhp) and cost £9,000 in 1987 – although a good one is now worth up to £35,000.
With a change of strategy, Harley abruptly dropped Buell in 2009 to focus on their core brand, which has crossed over into mainstream fashion – at the same time they divested the MV Augusta and Cagiva brands (only purchased a year prior).
---
[Some of] The Icons
Harley likes head… Flathead, Panhead, Knucklehead, Shovelhead, Fathead, Blockhead… you get the gist. And then there's the Glides… Electra-Glide, Dyna-Glide, Hydra-Glide, Tour-Glide, Duo-Glide, etc. Endlessly customizable (US English) and capable of consuming all of your spare time and money.
Knucklehead ("EL")

In 1936 the Knucklehead set the standard for modern cruisers with the teardrop tank and dashboard, 4-speed transmission, circulating oil system and the frame design.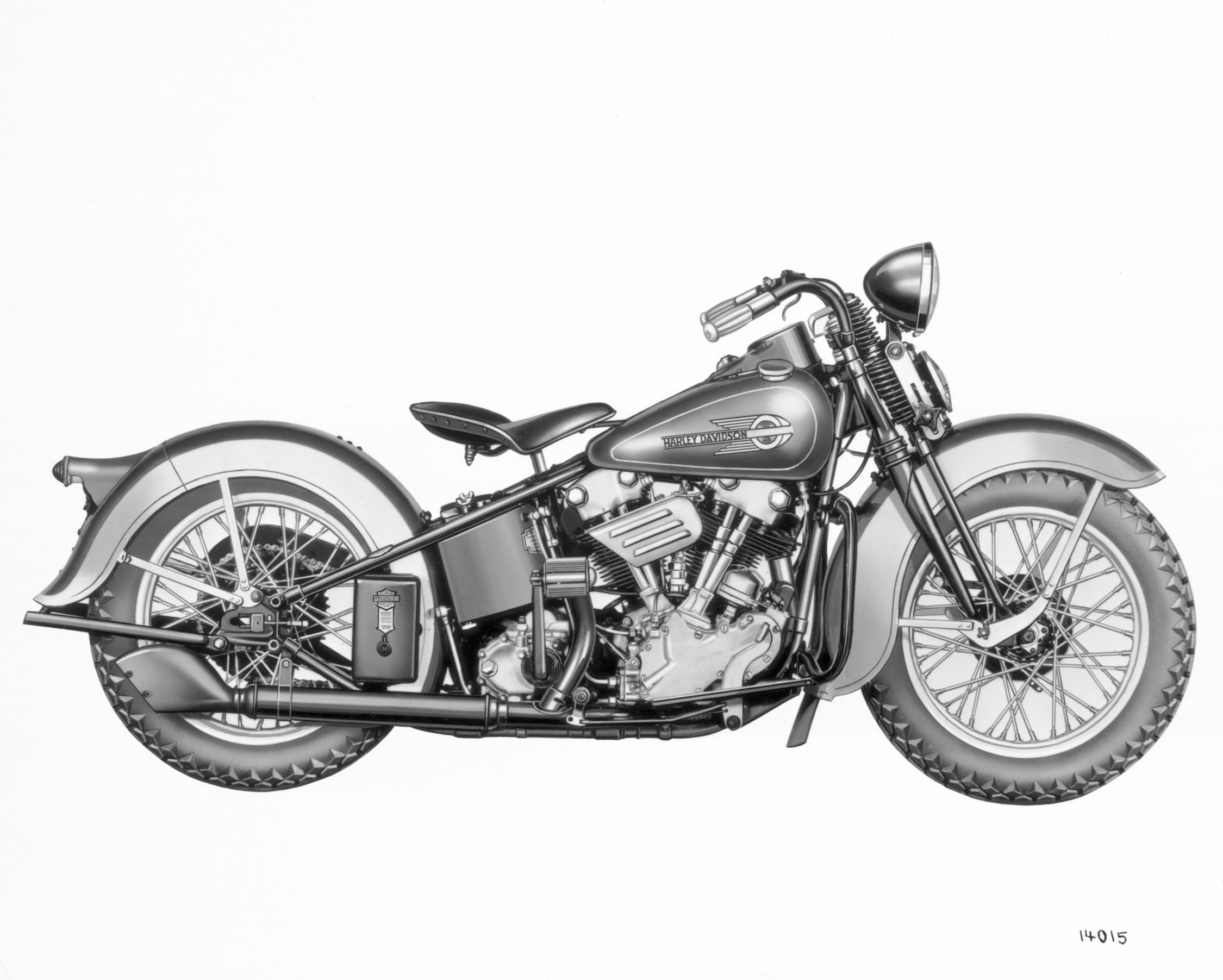 Sportster ("XL")

In 1957 the Sportster was launched with the Ironhead engine and in various forms, has been continuously manufactured since.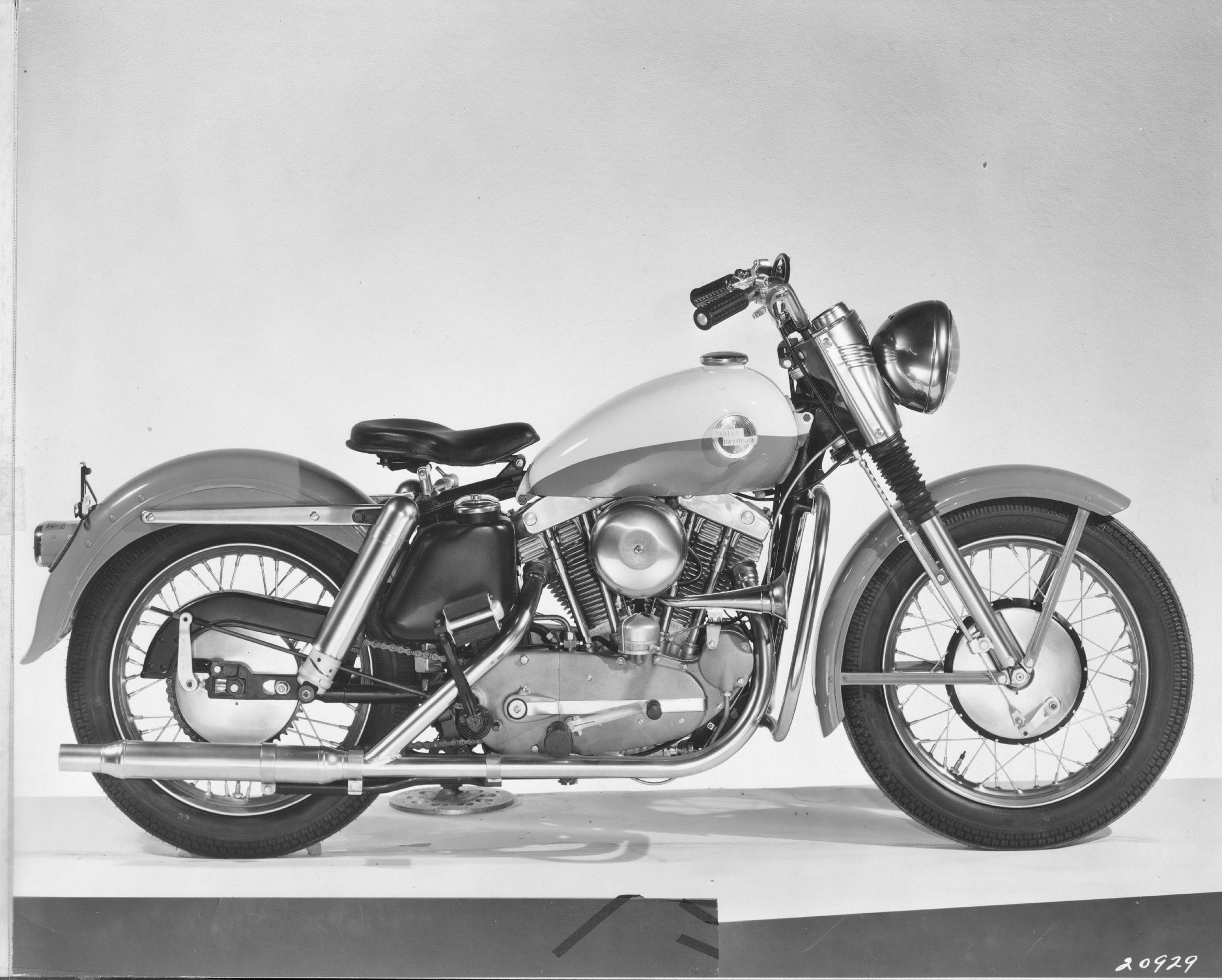 Super Glide ("FX")

Launched in 1971, the Super Glide is widely acknowledged as the first 'factory custom' motorcycle – a combination of the Sportster XL front-end and frame/powertrain of the FL (Duoglide).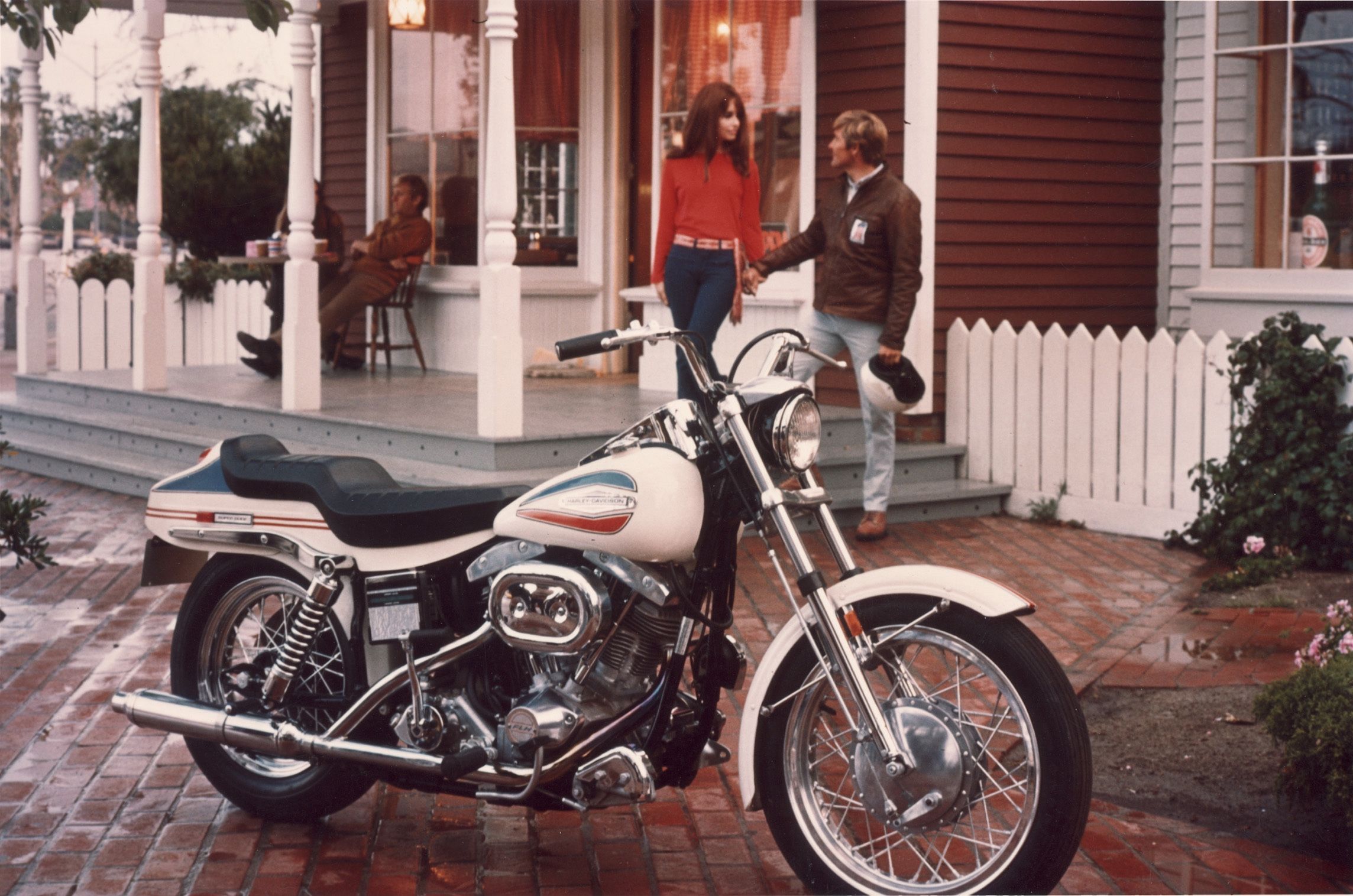 Fat Boy ("FLSTF")

In the 1990's the Fat Boy became an instant legend in the +750cc 'heavyweight' division.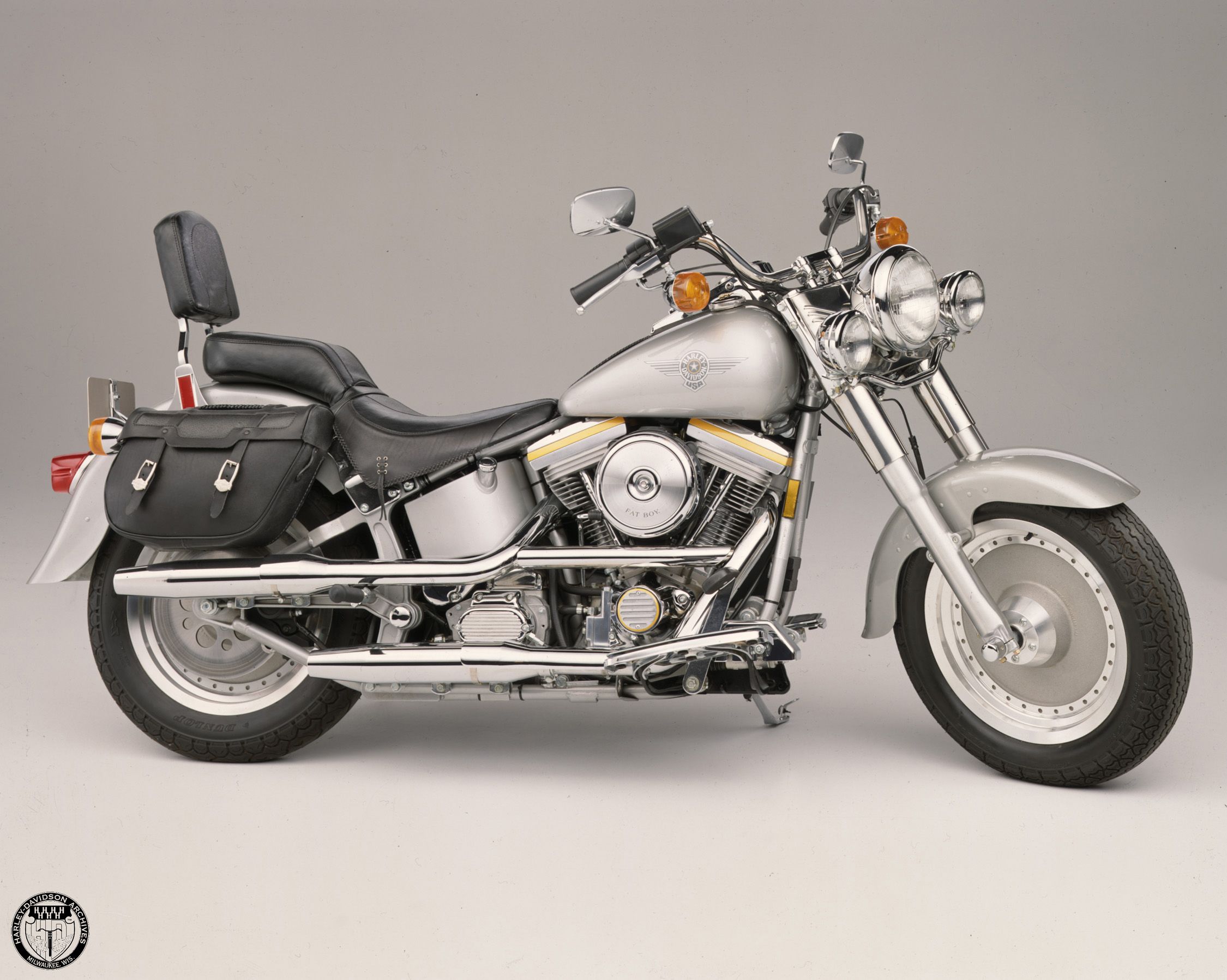 VRSC V-Rod

The 2001 VRSC (V-Twin Racing Street Custom) V-Rod had a Porsche developed liquid-cooled – a first for Harley Davidson - OHC engine, positioned under the riders seat. Like nothing they had produced before, but not universally accepted by H-D diehards...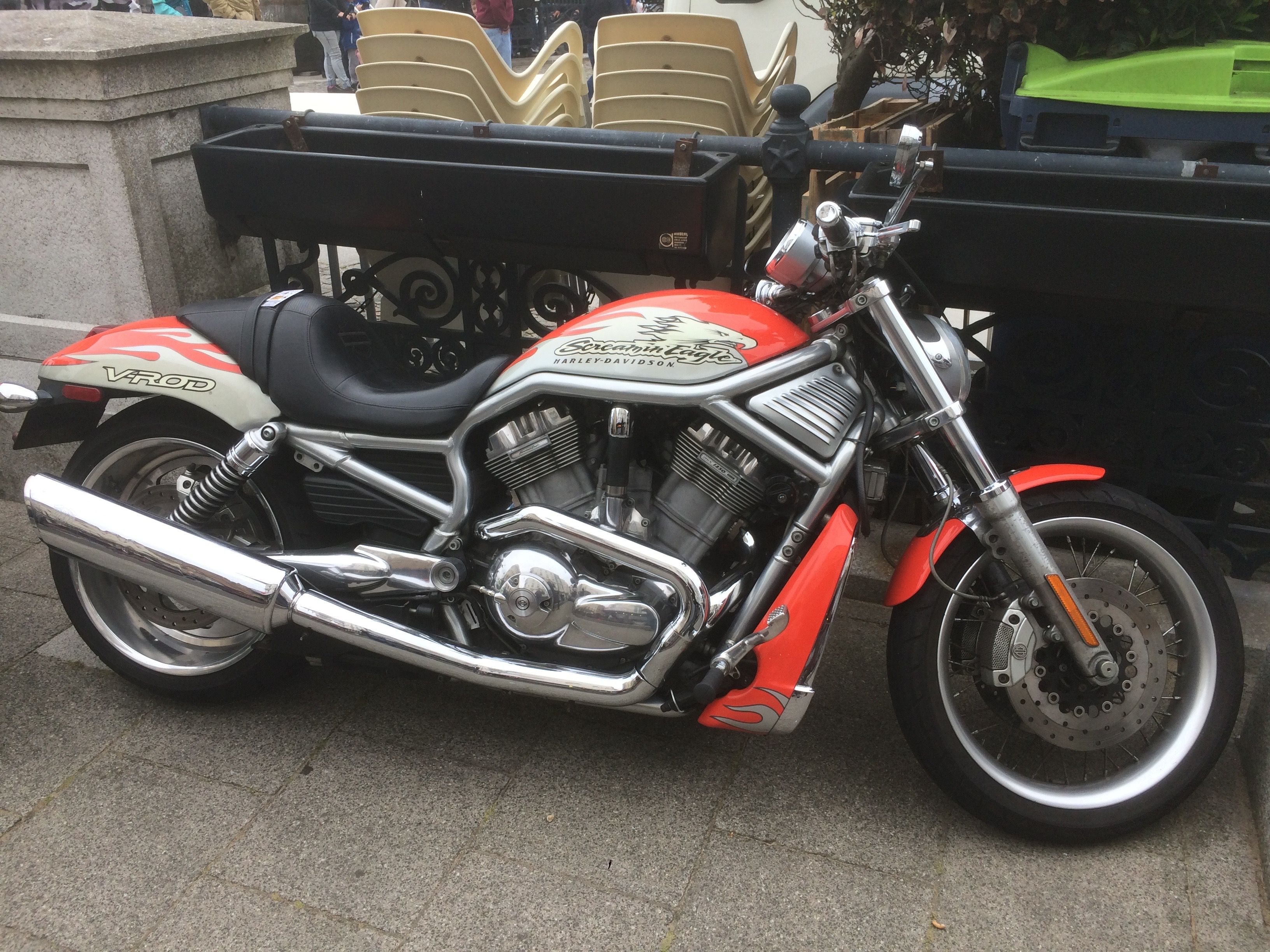 ---
How can BeMoto Insurance protect your Harley-Davidson?
We have specialist insurance schemes for cruisers, custom choppers, trikes, imports and classic Harley-Davidson motorcycles. All H-D modifications catered for and multi-bike products available.
BeMoto Insurance:
H-D insurance for road bikes (Carbon or Titanium Cover) - modified and multi-bikes
Harley Fire & Theft cover (SORN and laid-up in the garage)
Speak to a biker on 01733 907000* about your Harley-Davidson Insurance.

---
* Calls are recorded for our joint protection
---