---
Innovv K5 Review (4K Dual Bike Camera)
By BeMoto
The world's first 4K motorcycle "dash cam"
The brand new INNOVV K5 dash cam is packed with versatile features that no other bike camera offers. This great piece of technology is designed to capture the thrill of moments on the bike and also protect your backside in the event of an accident.
The Innovv K5 comes with a compact DVR recording unit that has a built in 4K camera. There is a separate controller that can be mounted in the vicinity of rider controls to easily start and stop recording. The controller also has indicator lights to show when the unit is recording, when GPS is active, and if the built in WiFi module is activated. The GPS module allows full integration with mapping and finally there is a 1080P rear facing camera.
The quality of the footage is second to none and there is a super sweet smartphone app to answer all of your content review and transfer needs!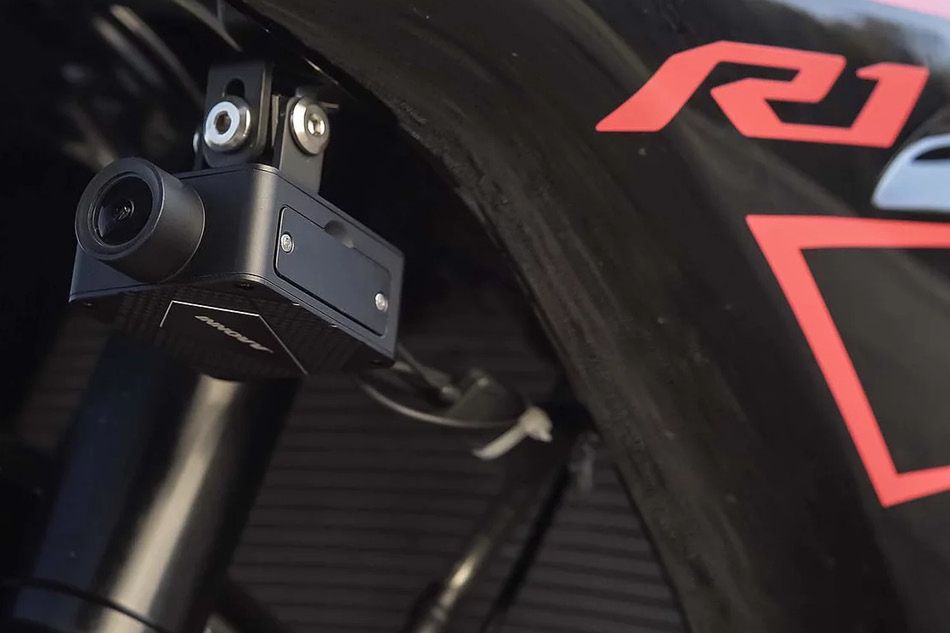 ---
Why have a camera on your bike?
A lot of people have cameras mounted to their bikes or stuck to their lids mainly to capture their daily adventures. There is also an element of protection to be afforded by having a camera...
Imagine riding along and someone pulls across your path to turn into a road in front of you. If you happened to have a collision and there's no witnesses it will be your word against theirs. Any claim could be drawn out and may not settle 100% in your favour.
Now imagine the same scenario again, but this time there is a witness. They don't see what happened but all they heard was the "naughty motorcycle person racing with their loud exhaust". The reality is you were accelerating up to 27mph quite lawfully and just happen to have a sweet sounding end can... That could unfairly place you up poo river without a paddle.

In either of those scenarios, a decent camera rolling would have provided undeniable evidence that you did nothing wrong. Any claim would arguably settle much sooner and if the blue light brigade did prosecute our four-wheeled "friend" for ruining your day, your recording will make for an easy prosecution.

Putting all that arse covering stuff to one side for a moment, let's not forget that having a camera on a day out with your biker buddies can catch those golden moments of them forgetting the side stand is down, stalling at the traffic lights and other buffoonery for epic Facebook shaming. Whilst the comedy stuff is golden, cosmic footage of an extended European tour or long weekend in the Scottish Highlands can be just as enjoyable to share.
---
The nuts and bolts of the K5
We could harp on all day about the intricate details of this dual recording beauty like they do elsewhere... but that wouldn't be our style and suffice to say it is literally the most advanced, cutting edge piece of bike dedicated camera technology available in the world. Literally.
Ok... fine... There's some of the technical stuff below too!

---
Key Features
4K Ultra HD & 1080P Full HD Recording
Dual-band Wi-Fi (2.4Ghz/ 5.0Ghz) Supported
Smart Remote Control & Full-featured INNOVV App
Stylish Appearance & IP67 Waterproof
Industry-leading 5Hz GPS Receiver
Improved high speed 5Hz module. Support connection to 2 satellite systems, GPS and Glonass lap timer
---
The Innovv K5 Dual Bike Cam is available to on the Innovv Website. Check it out!
---