---
Investing in Classic and Vintage Motorcycles
By BeMoto
Since the credit crunch, interest rates have been non-existent for savers and the uncertainty of Brexit hasn't helped. Bricks and mortar still make great investments but getting a mortgage isn't as easy as it used to be and the government is hell bent on screwing over small landlords'…

So what should you do with your hard-earned cash to stop it depreciating in the bank vs. inflation? Gold, Art or maybe Modern Art ('unmade beds' that pass for art). Nobody understands Bit Coins, stocks and shares are so 90's… why not invest in something that makes you the envy of your peers and allows you to re-live those memories from your formative years.
Classic or Vintage Cars and Motorcycles have seen some incredible returns over the last 5-7 years. At BeMoto we're bikers and simple maths tells us that for every car in your limited garage space you can squeeze in 4+ bikes…
So we contacted The Motorcycle Broker, a classic motorcycle investment expert to see what's what.
---
WHO IS THE MOTORCYCLE BROKER?
Paul Jayson has worked in the motorcycle industry for over 25 years and helps people to safely invest in classic and future classic motorcycles, often with impressive tax-free returns. Paul is a professional motorcycle broker; finding rare, classic and vintage motorcycles for collectors, enthusiasts and investors.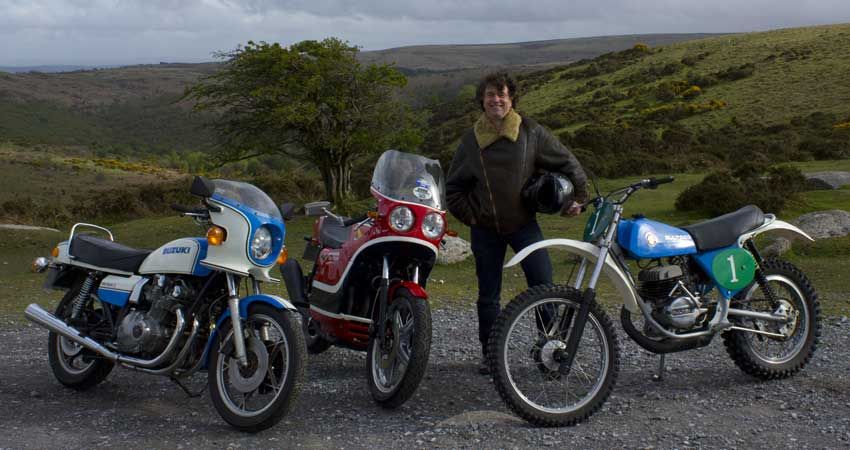 Part of Paul's service includes advice about the right bikes to purchase, what they are like to own, maintain and ride… but his most important advice is free… "Only buy bikes that you actually like and want to own. Don't buy motorcycles you dislike, even if you believe they're a sound investment".
---
MOTORCYCLE INVESTMENT Q&A
Q: Why invest in classic or vintage motorcycles?
Investment return levels, if done right, could go stellar as China is entering the market. Even without China, the number of buyers worldwide for so few available machines is staggering, which will drive prices upward enormously.
Enjoyment, riding these bikes is also great fun; we rode our Suzuki GS1000S round the South of France last year and we're off to Spain on our Honda CBX1000 this year. But beware, as prices rise, the details of your classic will become vital to its future value. Do the due diligence and walk away from troublesome machines. Pay more for a beautiful example. Looking for the right one (better than a boring bank balance with minimal chance of returns).
And as there is no tax, or Capital Gains Tax, on classic motorcycles, then they are far more attractive to own and ride than having some ridiculous financial product that may well end up worthless.
Q: What makes a good (or bad) bike investment?
Rarity… Kawasaki only built 5,000 1972 Z1 900s and probably only about 2,000 of these machines are left now - so they are very rare.
Desirability is vital, look for iconic machines with a specific place in history. The machines that people had posters of on their walls as children. There is no doubt that the Ducati 916/996 SP range will become the Broughs of the future. The Japanese built several motorcycles which will be the Vincents of the future and that tore up the rule book of motorcycling conventions.
Originality is what people look for in such machines. Try finding an original exhaust system for a Honda CBX1000 and then watch out for the bills when you have the rot cut out of it and the entire system re-chromed. And that's just the exhaust system.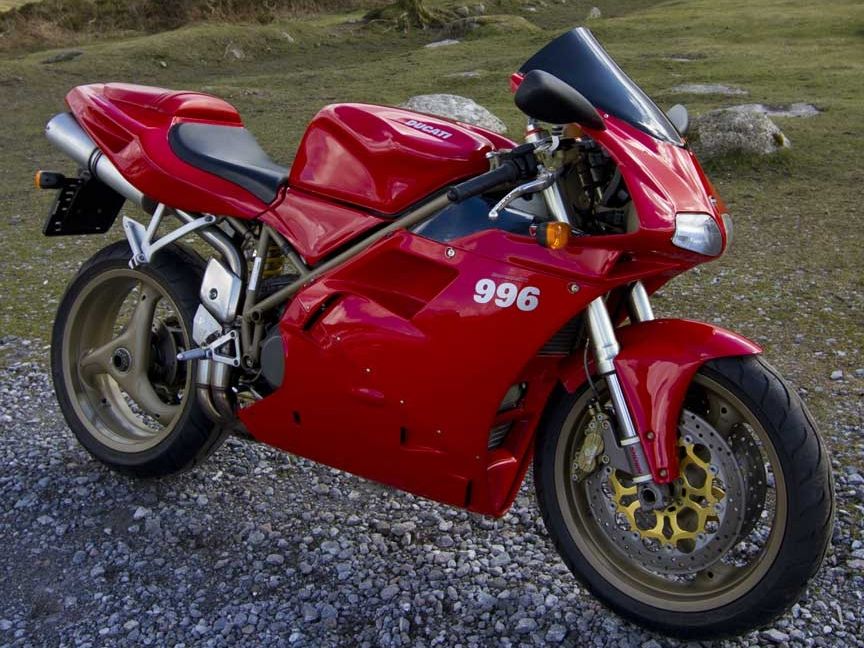 Fancy a 996?... You can buy the above Ducati 996 Biposto on Paul's website www.themotorcyclebroker.co.uk or by calling him on 07971 497615
Q: How can you maximise your investment?
Look after it. A cold, damp shed will destroy your bike. Whatever you do, keep it in a garage, or an insulated and water-tight shed. A damp environment will ruin your classic motorcycle. Most buyers are of an age whereby we're now dry-day only riders, which is best for classic motorcycles. If you want to ride in the wet and snow, as we did in our youth, then do it on a modern bike.
Mileage is not much of a problem on the Japanese and Italian machines from the 1970's onwards. Riding 5,000 miles a year won't cause any problems with values if you maintain it properly and keep it in good condition. Not using your classic motorcycle can cause many more problems than racking up the mileage. These machines were built to be ridden and if they are laid up, then when they are run after long periods of inactivity, they will start leaking oil and parts will fail.
Q: Are non-riding investors pushing up classic motorcycle values?
This is a question that creates immense contention among bikers. The real answer to this question is no, they don't. There is more of an awareness of values, and future values, among riders who are buying bikes they lusted after when they were younger. I have hardly any clients who don't ride their machines. Nearly all of them are bikers returning with money that is losing value in the bank.
Q: What is driving prices upward?
Demographics. People who grew up with motorcycles in the 1970's and 80's have been on the property ladder and have done well at work. Their kids have left home and they are cash rich. They know, after the crash in 2008, that leaving their money in the bank is unsafe and unproductive.
Now that their kids have left home they have no reason not to ride those "dangerous" motorcycles they rode between ages 16 and 21 before meeting the loves of their lives, divorcing them and meeting the other loves of their lives. That is why so many of these machines are being snapped up.
Q: How many people are looking to buy one of these beauties?
The figures are staggering. In the UK, between 1975 and 1983 we were selling between 300,000 and 400,000 new motorcycles a year*. Which equates to about 800,000 new and used bikes a year, to be conservative.
This equates to about 10,000,000 riders in Europe who either want one of these machines, or just don't yet know that they want one yet.
Q: How does that translate to machines available?
Well Ducati only produced around 5,000 916 SP/996 SPS over the entire seven years of the range. Honda only built 24,000 CBX1000Z. Kawasaki only made 5,000 1972 Z1 900s. Honda only made 7,000 Sandcasts. You can reasonably assume that half of all these machines have been destroyed through accidents or racing, or having their frames cut as a custom project. About half of those remaining will need enormous amounts spent on them as they will require a full restoration and a percentage of them will not have the original engine.
That leaves very, very few collectible, genuine machines for an awful lot of cash rich people with a hunger for them. So it is inevitable that the prices will rise for the best machines.
---
So, in summary…
It's all about demographics and the number of machines available. There is no escaping that these machines will increase vastly in value, as well as being great fun to own and ride. So, get investing and share some photos with us…
Remember BeMoto specialises in bike insurance for Classics and Modern Classics, including multi-bike insurance collections and non-road registered "Laid Up" cover for bikes without a V5. Call us on 01733 907000 for a quote.
* Sales figures obtained from MCIA (Motorcycle Industry Association).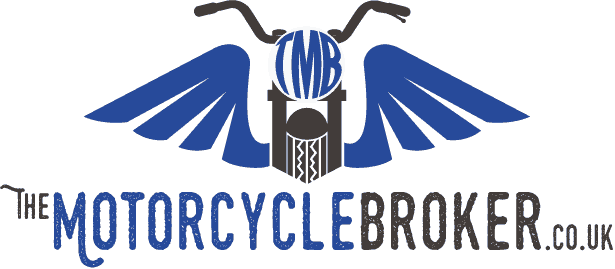 Paul Jayson: Tel 01803 865166 or Mobile 07971 497615
Email: pj@themotorcyclebroker.co.uk
---