---
Jeremy McWilliams: 2023 North West 200 Preview
By BeMoto
Age is just a number. And in the case of Jeremy McWilliams - it doesn't make you slower!
The former MotoGP rider is still racing and winning races on both sides of the Atlantic... MotoGP pole positions, podiums in 500 and wins in 250 Grand Prix and most recently at Daytona King of the Baggers race. We caught up with the BeMoto-sponsored rider on Day 1 at the 2023 North West 200.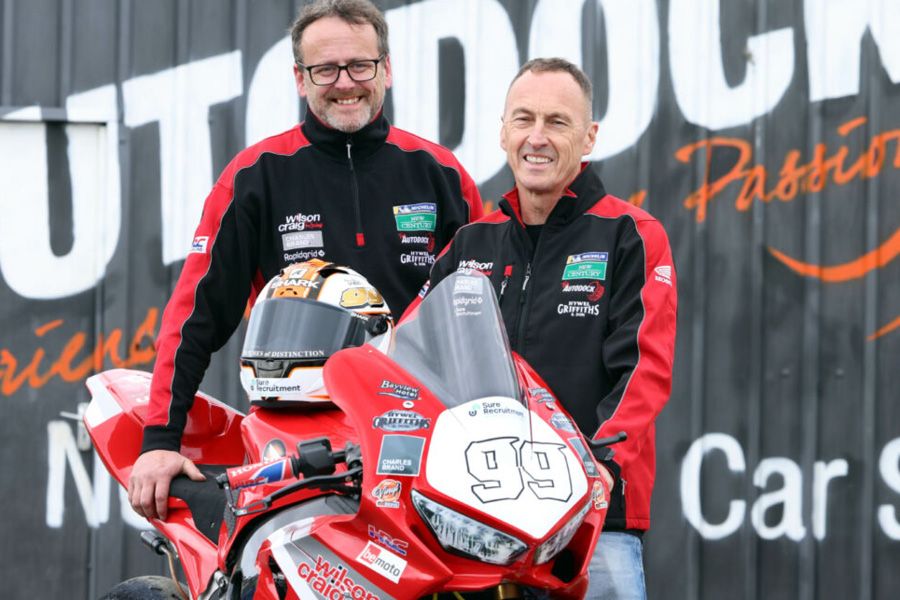 ---
What brings you back to the North West 200?
I've always loved riding the North West 200. There's just a unique challenge about coming and riding on open coast roads shoulder to shoulder. It's just in a different league to anything else you normally get to ride or race around.
It is one of those races when you've committed to doing it, you're still asking yourself afterward - have I made the right decision? Should I really attack this again? You can't ride here at 99% any more due to the level of competition from the short circuit boys. Everyone from BSB is here and riding that same way - on the limit. If you haven't got your adrenaline flowing, well, you need to have before you take off. I have to admit, when you walk through that tunnel from the paddock on to the coastal road, it's a bit daunting. But once you leave the grid you soon get into the flow.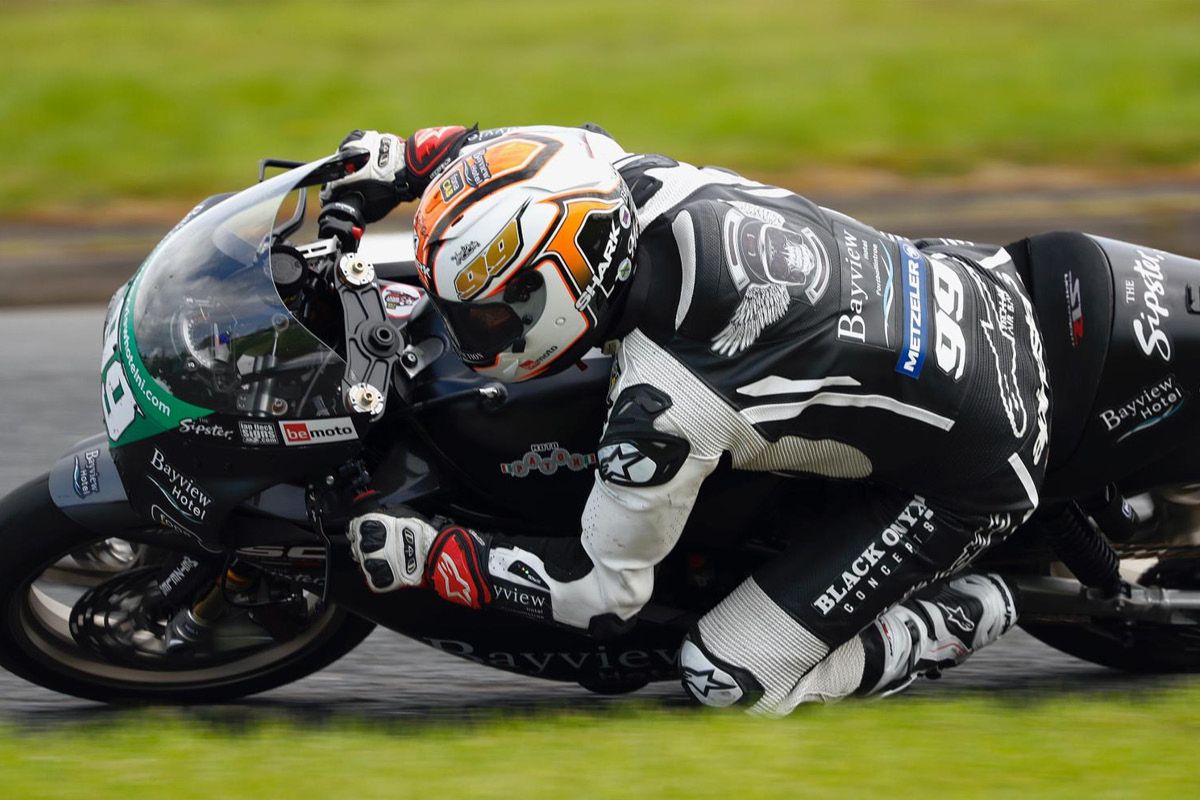 ---
What are you riding this year?
I'm riding two classes for 2023 - Supersport on the Wilson Craig Honda CBR600 and Super Twins aboard a Bayview Hotel Paton.
I love both classes, but my heart still lies in the Super Twins. You have to be very precise; you can't make any gear shift misses and you have to hit all your markers from Lap 1 to keep consistency and the pack either in sight or behind (hopefully).
I think because I've had success in Super Twins, I feel I've got the point to prove here and that's to be back on top of the podium. But saying that, last year I podiumed on the Supersport after a great scrap with Davey Todd and Alastair Seeley.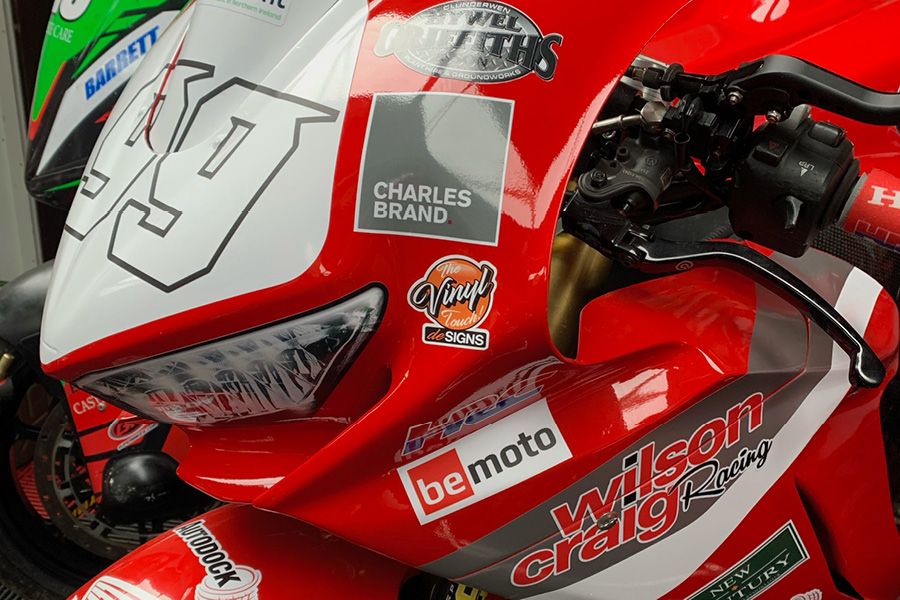 ---
How long does it take you to get back up to race speed here?
You can't give yourself time to get up to speed, have to go flat out. I know that sounds daft on lap 1 on new tyres going through Station Corner flat in sixth gear. But if you don't do that you'll lose the pack. Speaking of Station Corner, that is fucking awesome once you have gone through it once flat in sixth gear. After that, you'll always go through it that way. I don't dare to put my knee out there as it produces too much drag!
---
What is your favourite section of 'The Triangle' circuit?
Hard to say. The course is a mixture of fast and flowy stuff mixed in with tight and technical. The sensation of speed is insane here because of the roadside furniture flying past so fast. I do love the unique experience of flat out on the coast road. But if you get it right, it's shoulder to wall and wheel to curb stuff through Church. Then there's Black Hill with maximum lean in fourth gear - so that's quite fun. But to summarise, I think the coast road and Ballysally Roundabout section are the real interesting parts of the circuit.
---
What's not so fun about the North West 200?
Well, the chicanes are tricky: going from wide open down to first gear. Some of these chicanes you can totally fuck up your lap and race by being lap a length of a bike too late on the brakes - you can't get into them.
---
What are the biggest challenges about racing the North West 200?
Well, pretty much everything. Even concentrating on going down the straights is tough, I kid you not. At 170mph on a Supersport bike it's hard to keep your eye line as your head is banging off the tank - it messes with your vision!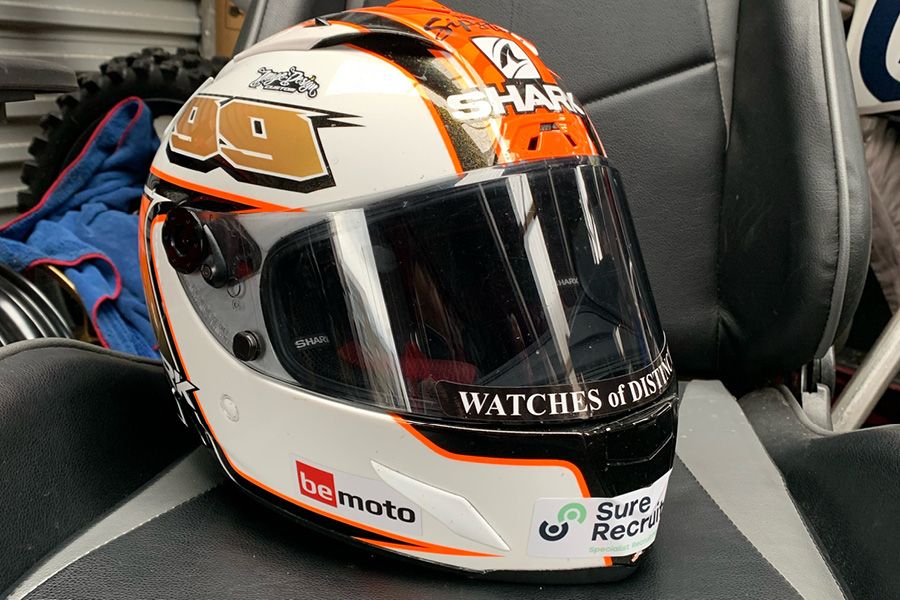 ---
So what are your aspirations from the 2023 event?
Well, top of the podium for Super Twins and on the podium at worst. In Supersport, it would be top six. You've got a lot of BSB boys here and they're riding like it is a BSB meeting - so the pace will be very fast.
---
Best of luck, Jezza.
Thank you and thanks to BeMoto for the ongoing support.
BeMoto Insurance has products for all type of motorcycles, whether used on road, track or dirt, including:
Track Insurance - Theft cover for your race bike (optional "In Transit" cover), insurance for trackday damage (by the day) at UK or EU circuits and Race Van Insurance (typically much cheaper than commercial policies).
Road Insurance - From standard motorbike insurance and multi bike insurance policies to heavily modified and custom bike insurance - including policies for Daytime MOT Insurance for your road-legal track bike (daylight hours only).
All our policies are great value and high quality, with excellent customer service review scores and even better... NO Amendment Fees to make changes to your policy (save £££s).

---