---
Kawasaki Ninja H2F Concept Update
By BeMoto
Exclusive rendering for BeMoto by Kardesign
---
We've all read about the supercharged Kawasaki supersports bike, even if most of us will never ride one, but back in April 2016 BeMoto imagined what a street version could look like too. The response was incredible and the feedback unanimous... "Get rid of that 'kin ugly exhaust"!!!.
Well, we listened. New for 2017, this virtual supercharged H2 CGI gets a Kardesign update with Akrapovic Exhausts in Silver or Black.
Read the original Kawasaki Ninja H2 Hyper-Naked Motorcycle article here with 'fugly' exhaust images and details of the bike specification.
---
In a parallel world, this bikes exists...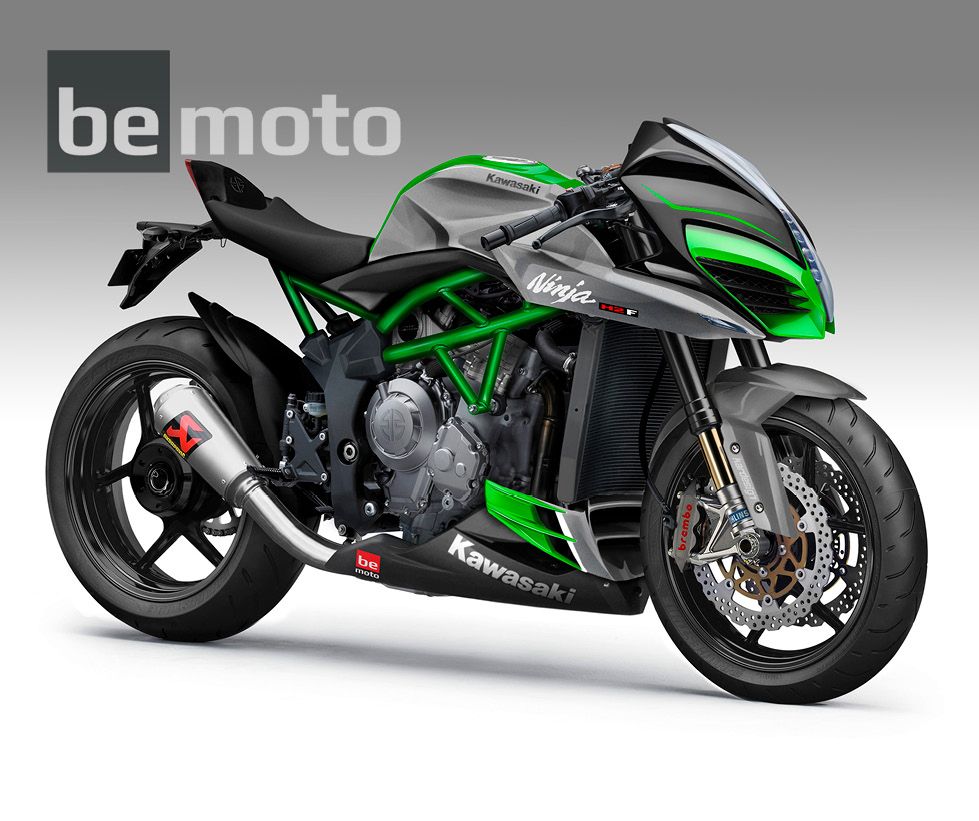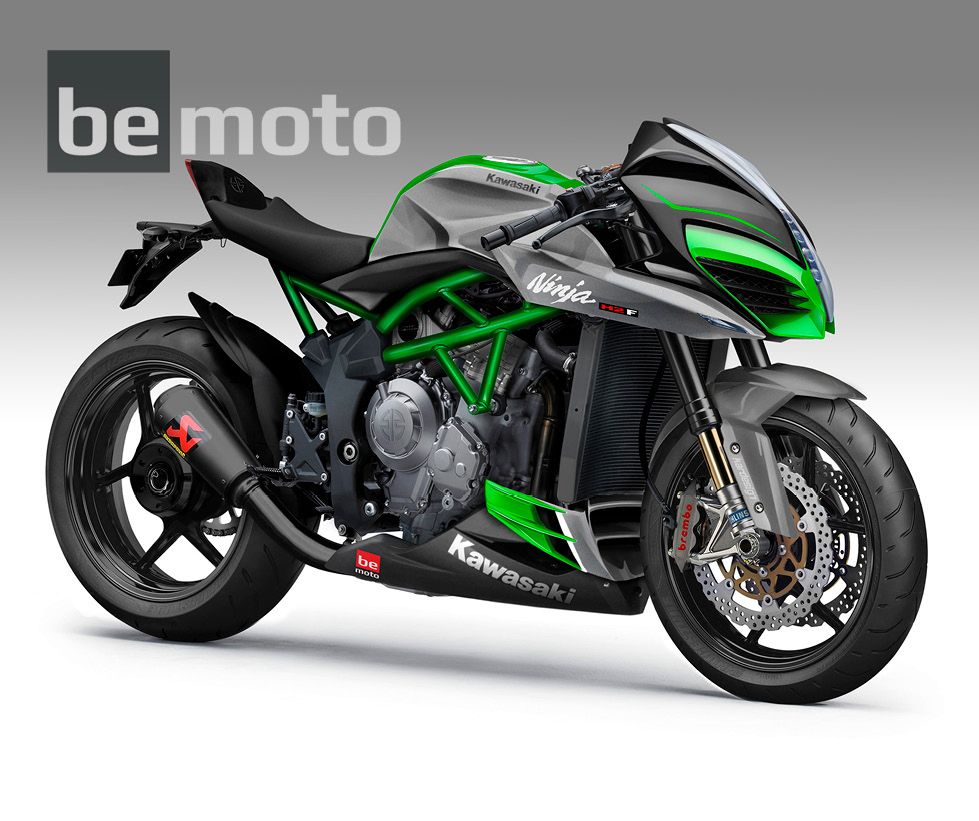 ---
H2R being revved by Chris 'The Stalker' Walker
---