---
Legendary Day Competition Winner
By BeMoto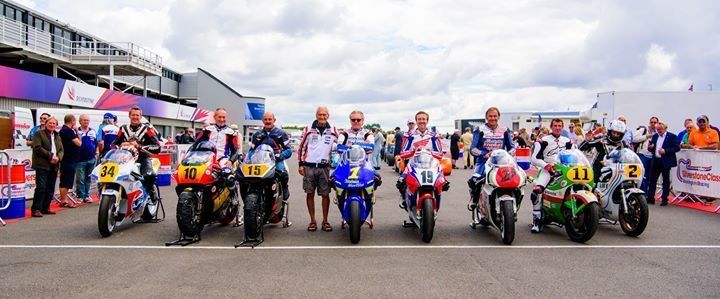 Photography: Team 6t9 / World GP Legends
---
Russ Gardner was the lucky winner of the BeMoto and Team 6T9 'Win a Legendary Day' Competition. Russ met up with GP Legend Freddie Spencer (Fast Freddie) at the amazing 2016 World GP Bike Legends event at Silverstone Classics.

Silverstone Classics has always been an event to mark in the calendar for any petrol head - it is the world's biggest classic motor racing festival. The festival was held on the 29th-31st July 2016 and provided a chance for the public to see an incredible variety of classic race cars in the paddocks and out on track - Single Seaters, GT Cars, Sports Cars and Touring Cars of all eras.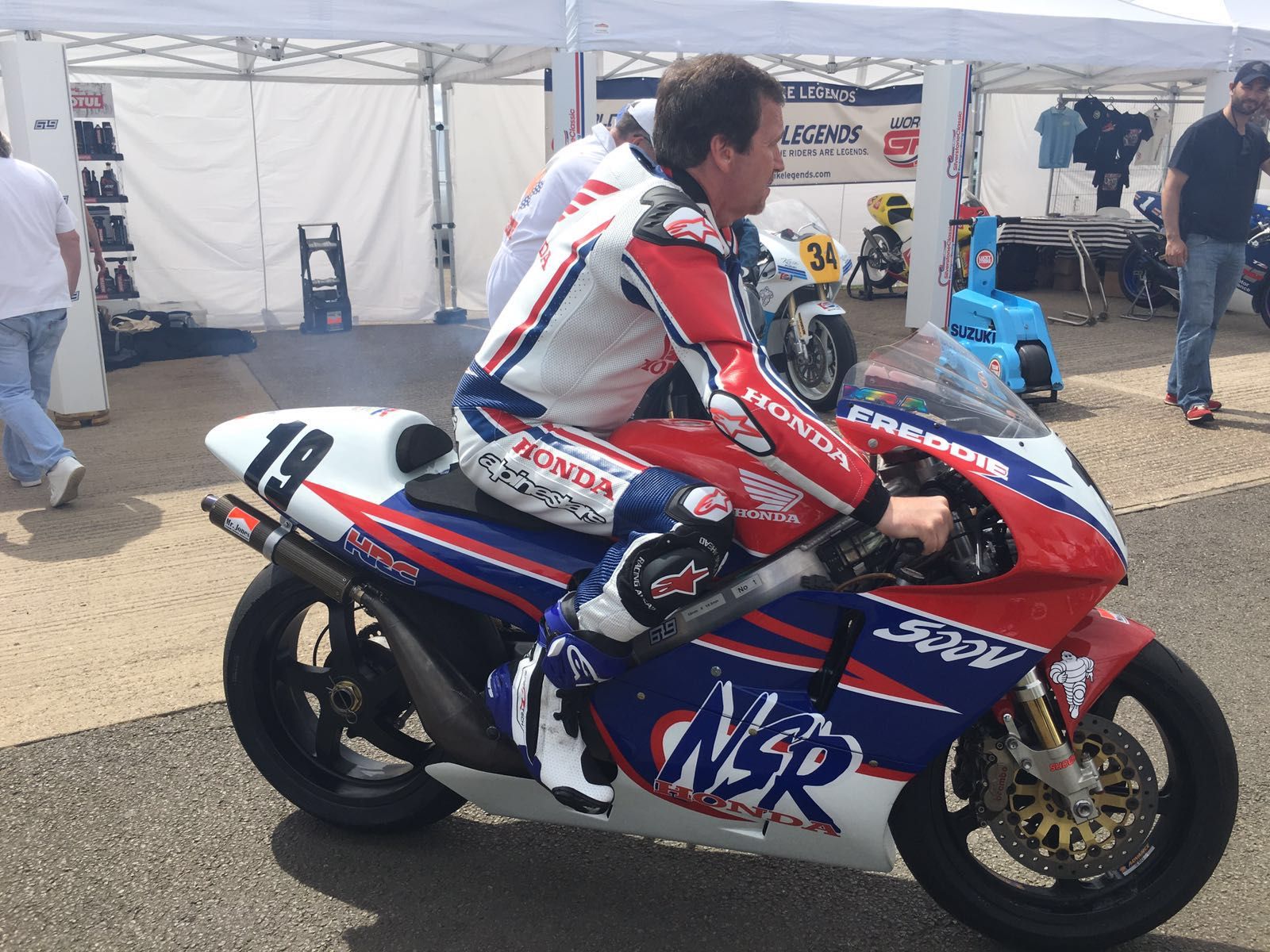 It's an event like no other, that provides a chance for the General Public to see both iconic cars and iconic drivers. This year - for the first time - World GP Legends joined Silverstone Classics. The concept for World GP Legends came about in November 2014 putting together an event that combined a chance for the public to see ex Motorcycle GP Legends and their amazing GP bikes from the 'Golden Era' of Grand Prix racing.
BeMoto Motorcycle Insurance and Team 6T9 ran a competition for an amazing money can't buy prize to meet GP Legend Freddie Spencer, a year's supply of Team 6T9 amazing bike cleaning products, Freddie Spencer's actual Arai RX-7V Helmet - handed over and signed by the man himself as well as tickets for the World GP Legends event. Understandably, with the prizes on offer, we received a mass of entrants. The competition closed on the 18th July where one lucky competition entrant was chosen at random to win the prize.
---
The Winner...
The winner was Russ Gardner. We called Russ to let him know - as you'd hope he was ecstatic that he had won. Russ has been a huge fan of Freddie's and can vividly remember when Freddie won both the 250 GP and 500 GP titles in 1985 - a huge accomplishment that has gone down in history - Freddie is the only GP rider to this day that has won both titles in the same year.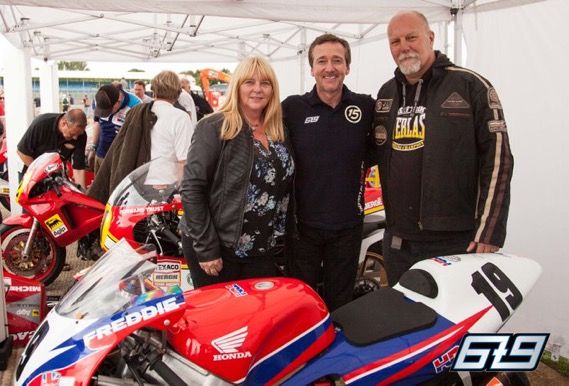 After hearing what Russ has been through in the past year we think the prize couldn't have gone to a better person:
Russ: "It had been a rough year, being diagnosed with cancer in may 2015. So to win this prize really lifted my spirits and to be told by my consultant earlier in June that the cancer was under control meant that my day at Silverstone turned into a double celebration.
The day was fantastic. Everyone really looked after myself and my wife Sharon and we met some great people. Meeting Freddie was an amazing experience as I'd watched him race in my younger days and have a huge respect for him. He was a lovely guy and made me feel at ease immediately.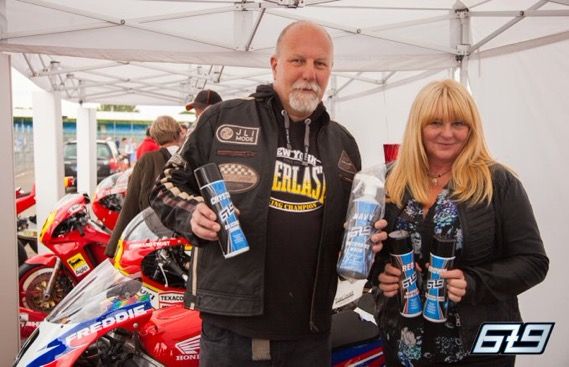 To win the prizes as well was a bonus. I have tried out most of the cleaning products from 6t9 and I am very impressed and will definitely be recommending them to all my friends and trainees. As for the helmet signed by Freddie it has got pride of place on display.
All-in-all I had a fantastic day and once again would like to thank everyone I met and everyone involved in making the day possible. "
BeMoto and Team 6t9 are extremely pleased that the prizes were won by someone that appreciates them and will cherish memories of the day as a true Freddie fan. We wish Russ good health and thank everyone who entered the competition.
Check out Team 6T9's range of motorcycle cleaning products and newly released tool kits and watch our Facebook pages for future competitions.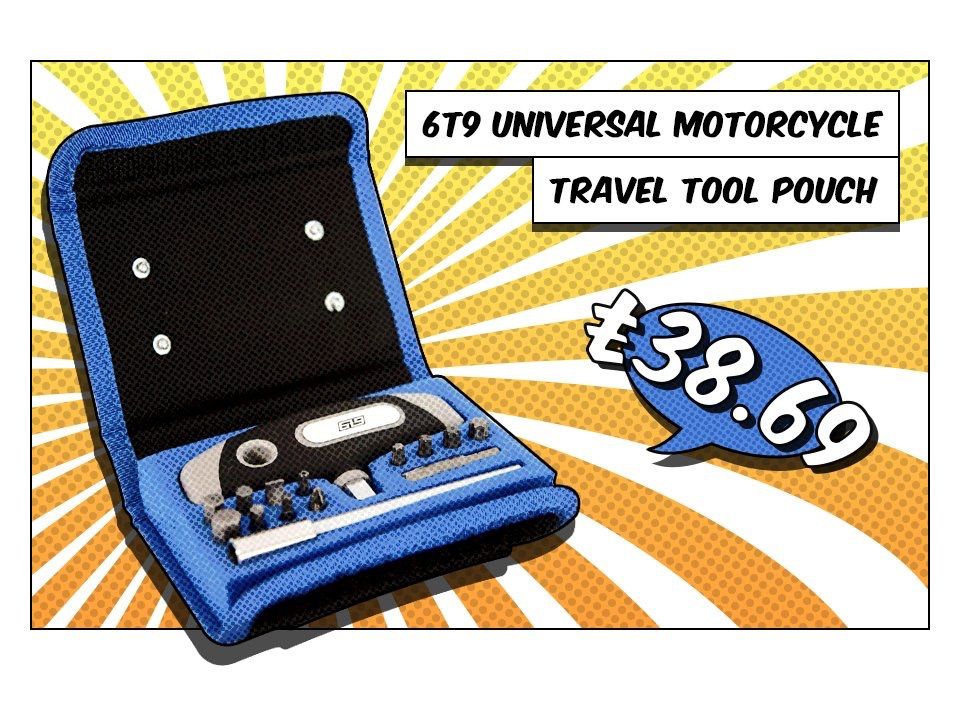 ---
BeMoto Classic & Modern Classic Bike Insurance
The World GP Legends and Silverstone Classic event is right up our street. In addition to standard and modified road bikes, BeMoto loves classic and modern or future classic motorcycles. We have specialist schemes for these bikes and you will talk to a real biker when you call us.

We also have a range of products for classics and collections not used on the road, whether it's a classic trackday (cover for damage on track) or fire & theft for SORN bikes in the garage - show bikes, laid-up bikes or non-road bikes!
Don't forget to tell us if you are a member of a classic motorcycle club or racing club like the CMRC as we may be able to offer you a discount.
Call us on 01733 907000* to discuss insuring your classic bike.

---
* Calls are recorded for our joint protection

---