---
Modern Classics: Yamaha FJ1100 / FJ1200 (1984-1996)
By Alan Dowds
Engine designs don't last long in modern bikes – especially from Japan. Back in the 1990s and 2000s, it wasn't unusual to see motors being updated every couple of years, with major redesigns every four. Bore and stroke would get altered, new valve drivetrains appear, cylinders become part of the upper crankcases (or become separate again).
So it's a sign of just how good Yamaha made the original FJ1100 motor back in 1984, that it's still going strong today, in the naked XJR1300. That's more than 32 years with essentially the same layout: a super-strong air-cooled inline four, with double overhead cams, 16-valves and a five-speed gearbox. Yamaha had resisted the temptation to simply update its 1970s two-valve XS1100 engine, and started with a blank sheet of paper.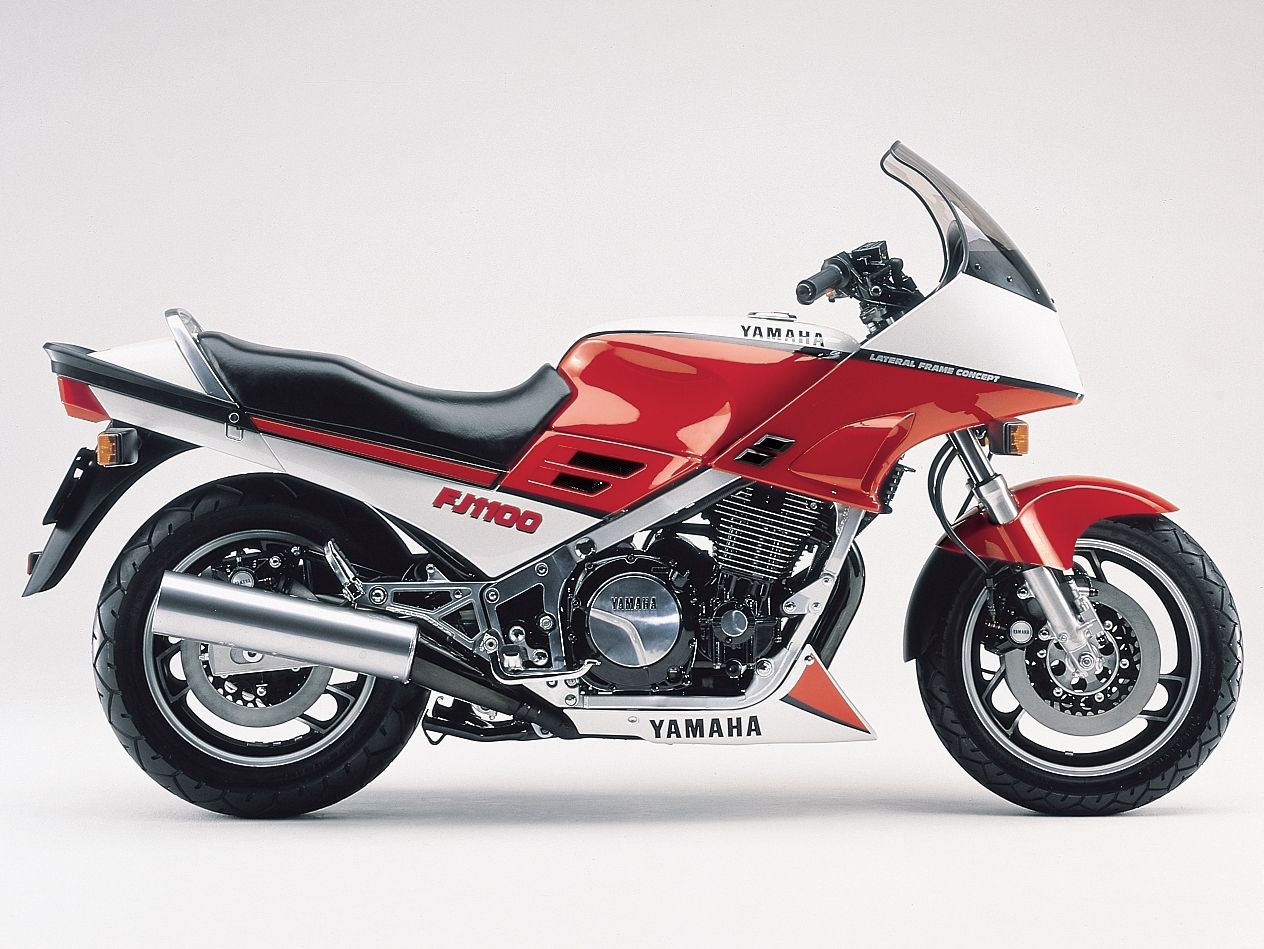 The result is the perfect lump for today's XJR1300: grunty, for relaxed cruising, powerful enough in a naked bike, and good-looking too, the brutal block and polished cooling fins making a perfect centrepiece. It was perfect for an early-80s sport-tourer as well: 125bhp, with a good spread of torque and a five-speed gearbox was solid stuff.
The rest of the original FJ11 was good too. Okay, it was on the heavy side at a quarter-tonne dry. But that's around Blackbird/Hayabusa weight, and plenty of 2016 models aren't much lighter. The brakes were nothing amazing – single-piston sliding calipers all round, running on 16-inch wheels. Those wheels, plus the perimeter steel frame design make for a low seat height, and the FJ is very manageable for smaller riders, despite the weight. The engine is super-smooth, rubber frame mounts reducing much of the vibes, and for the time, it was a proper gentleman's express.
Yamaha gave it a bit of a tickle up in 1986, adding an extra 91cc to make the 1,188cc FJ1200, with a little more torque, but no more power or speed. It took another couple of years for the necessary chassis updates – the 1988 bike got 17-inch wheels, four-piston front calipers, and a heap of other updates. An early ABS system soon followed, and the FJ remained as Yamaha's flagship hypertourer until the much more advanced FJR1300 appeared in 2001.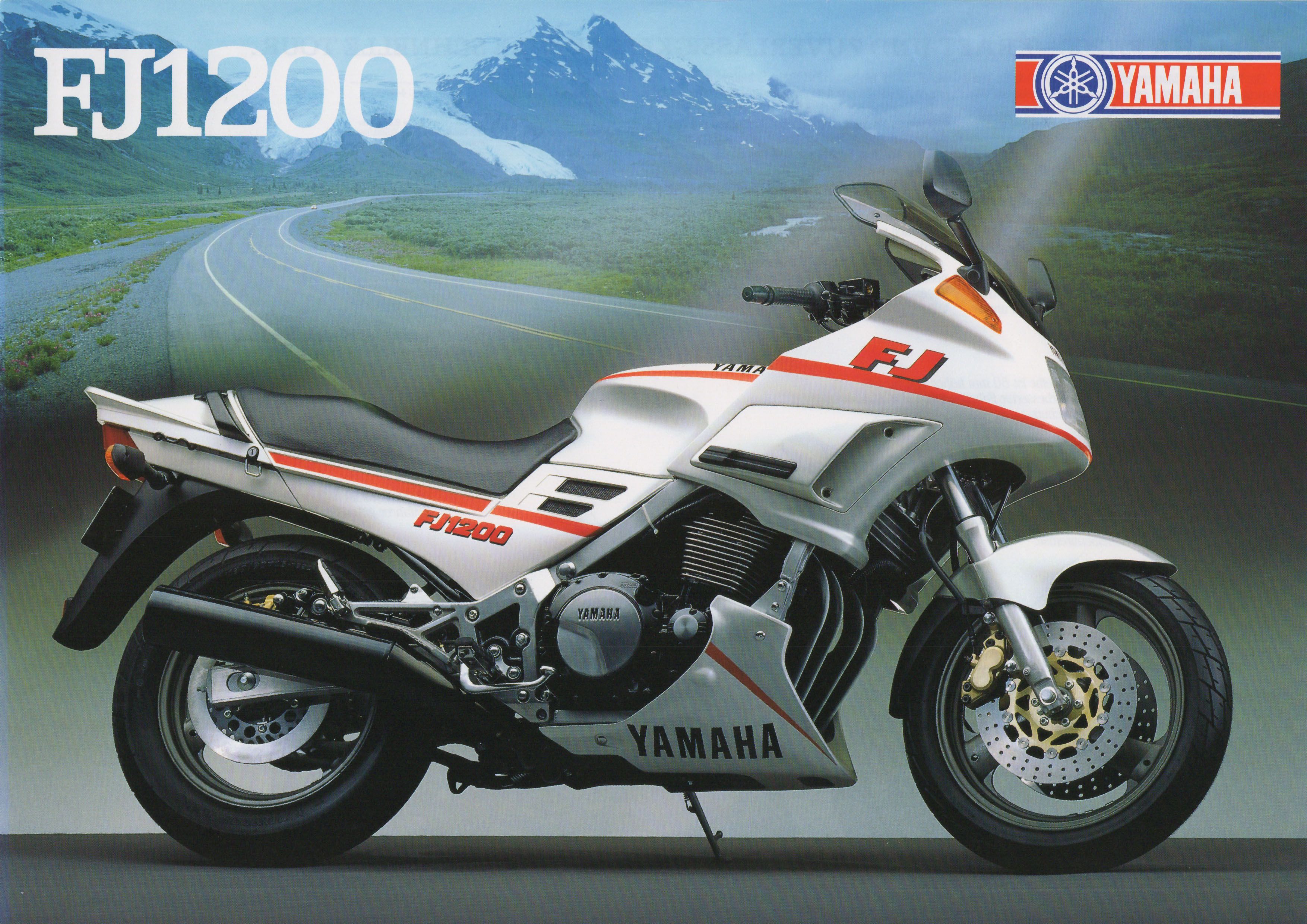 Nowadays – an early FJ11 or 12 feels quite dated in places. A later version, with 17" wheels and the proper brakes is much nearer the mark. What doesn't feel old at all is that mighty engine: in good order, with maybe some light stage-one exhaust and inlet tuning, it's an immense powerplant, with incredibly satisfying performance. A genuine legendary lump.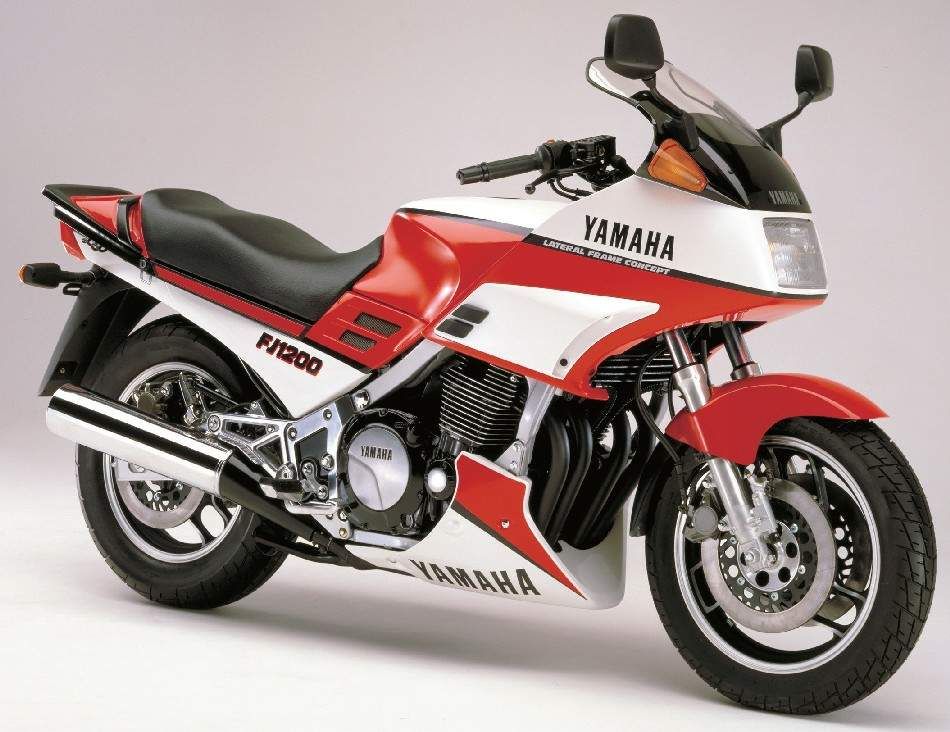 ---
Yamaha FJ1100 Specs
Engine: a/c 16v inline-four, 1,097cc
Power: 125bhp
Weight: 227kg
---
Biog: Alan Dowds (Dowdsy)
---