---
Multibike Garages: Chris Northover
By BeMoto
BeMoto Multibike Insurance customer, Bike World TV presenter and all-round nice guy, Chris Northover, speaks to us about his multi bike garage.
---
If motorcycling qualifications came with letters after your name, we'd have to empty a tin of alphabetti on this article!
Renowned Bike World TV presenter, off-road legend, stuntman, esteemed journalist and elite test rider. Chris is the all round legend who is known as one of the bike industry's nice guys, who's good vibes fill whichever room he is in. He has dedicated his life to the love of motorcycles and as a result has done more things on 2-wheels than most of us could dream about. With a deep passion for riding and tinkering with bikes, Chris's garage is a haven for two-wheeled machines that bring him immense joy.
From his early racing days to his current role as a respected TV presenter and test rider, Chris's passion for bikes shines through. With an array of beloved machines in his collection, each bike tells a story of adventure, tradecraft, and the joy of riding.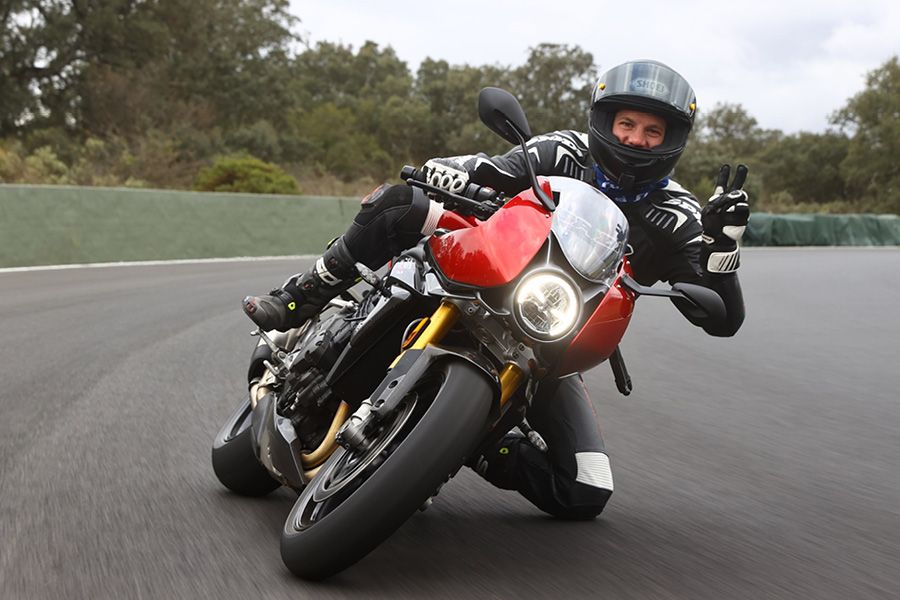 ---
Who are you?
Chris Northover, Bike World TV presenter and test rider.
What do you want people to know about you?
I Love riding bikes, and love tinkering with them almost as much!
How long have you been riding for?
My connection with motorcycles began in my childhood, and I started racing at the age of 17, coinciding with obtaining my road licence. The thrill of speed and the freedom motorcycles offered fuelled my passion from an early age.
What was your first bike and why?
My initial two-wheeled companion was the Honda QR50, a choice inspired by my uncle's association with the local Honda dealership.
What bikes are currently in your garage?
"Too Many!" (We should have seen that coming).
I have a BMW 1150 GS Adventure, Triumph Daytona 675, Honda VFR400R, and Kawasaki KX450X. I'm pretty lucky that I get to lay my hands on almost any bike working with Bike World TV.
They're all insured with BeMoto and I've been a happy customer since long-before our brand partnership started.
All my bikes have a different purpose: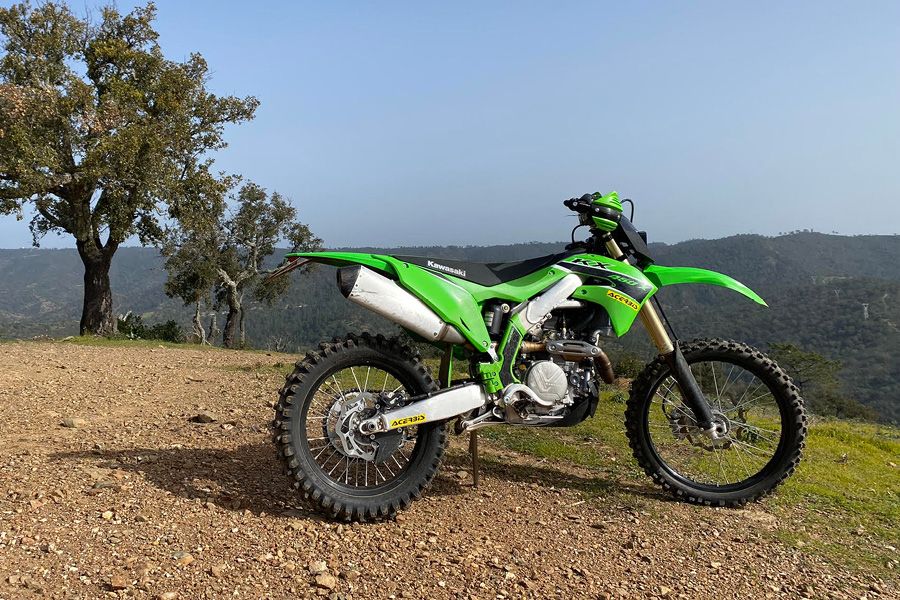 I like to get down and dirty on my Kawasaki KX45X, here I am getting some MX practice in on a school night.
---

I love the adventure of motorcycling, I've done some really cool things on and off road on adventure bikes, so the BMW GS 1150 Adventure is a valued part of my collection.
---

The Triumph Daytona 675 Triple is my all time favourite Supersport bike without a doubt. It's raw, twitchy, uncompromising and pretty as hell!
---
What's your pride of the Fleet and why?
My Honda VFR400R race bike. This machine, a true miniature version of the legendary Honda RC30, it never fails to bring a smile to my face. Its performance, reminiscent of its iconic sibling, creates a remarkable riding experience.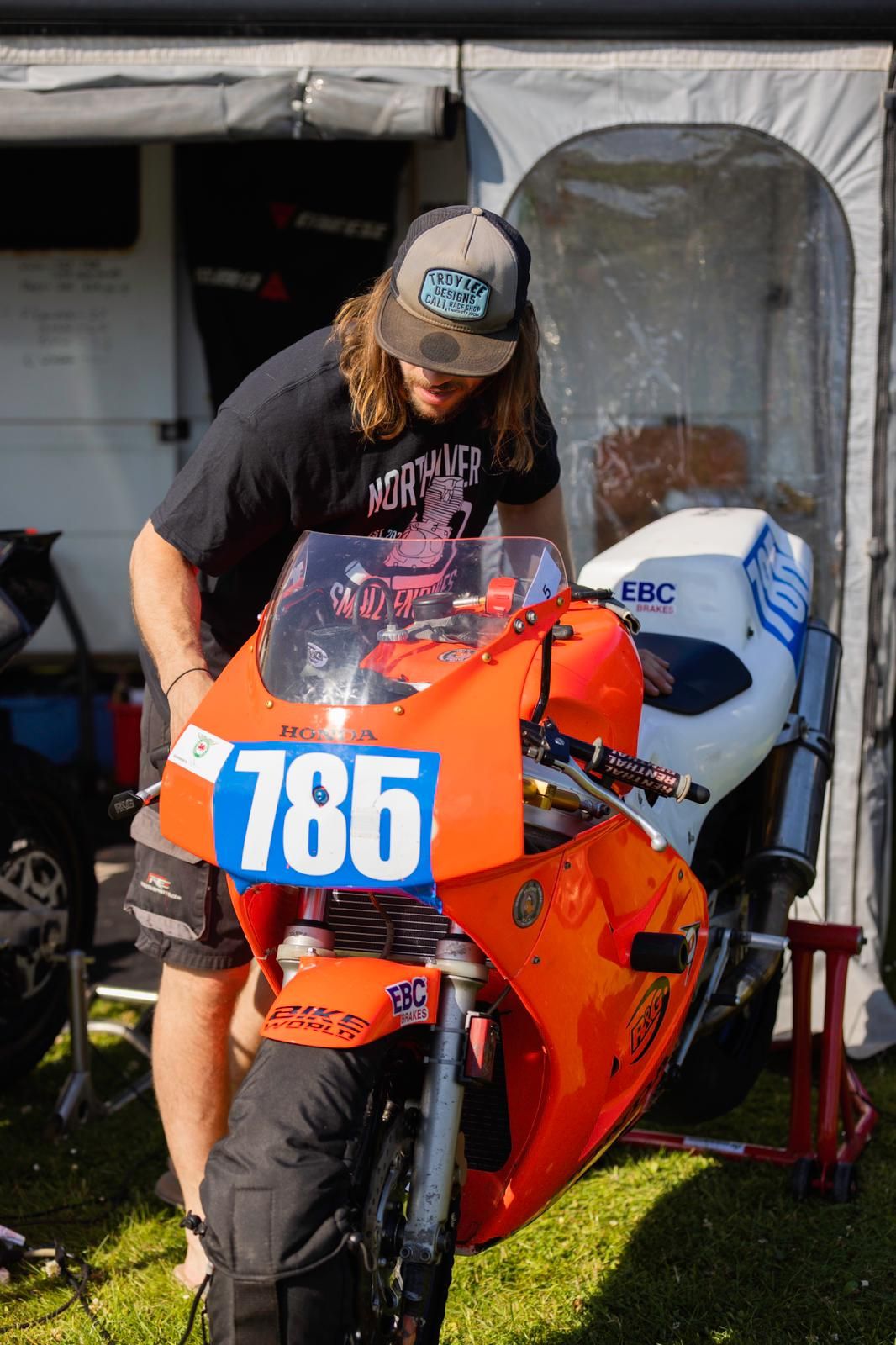 ---
First one you'd sell and why?
I do not understand the question... ;-)
---
If there was a fire in the garage, what bike would you save and why?
Ooh brutal!
But it would be my wife's Honda Cub first; we've both had a lot of good fun on that bike, plus it's the easiest one to carry!
---
Any words of advice for owning multiple bikes?
Have multiple battery chargers to keep all the bikes ready for action! Regularly riding each bike is key, ensuring they receive the attention and exercise they deserve.
To stay organised, keep a large whiteboard in the garage to track the various maintenance tasks and jobs for each bike.
---
What's the one other bike you'd really want in your multi bike collection and why?
My eyes are set on acquiring a Ducati 998. I've wanted one since I was a kid.
---
What is the single best experience you've had on one of your bikes?
One of my most cherished experiences on a bike was winning the lightweight class at the Aberdare Park road races astride my Honda VFR400R.
---
What is the best bit of motorcycling advice you've ever received or dispensed?
The best bike in the world is the one you're sat on.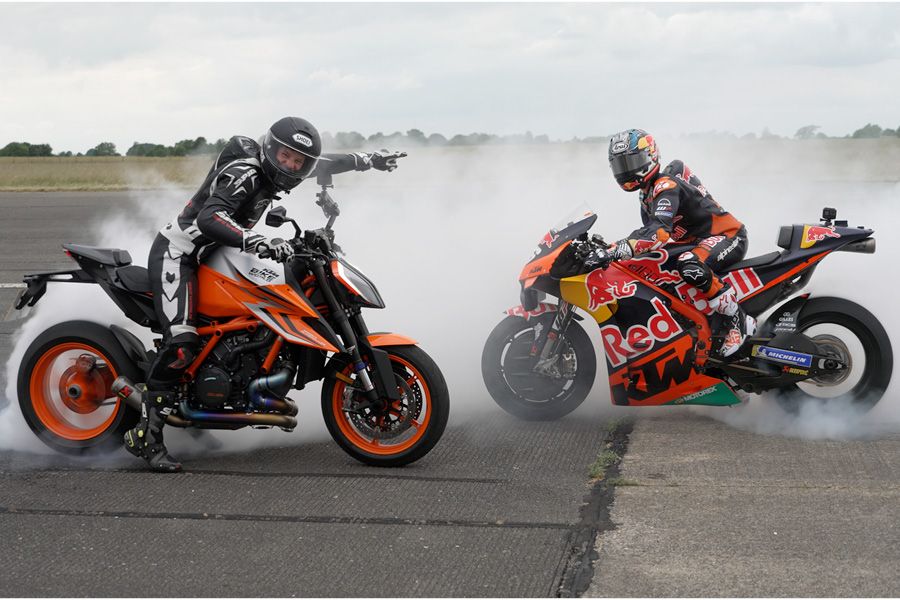 You can see Chris in action on the Dream Rides feature where he gets his hands on bikes that most of us only get to drool over in magazines! He has also drag raced some of the most immense machines on planet earth (and won) in the Bike World Drag Races in collaboration with Carwow so be sure to check out the Bike World TV Channel.

---