---
Multibike Garages: Jonny Davies (JD Stunts)
By Luke Brackenbury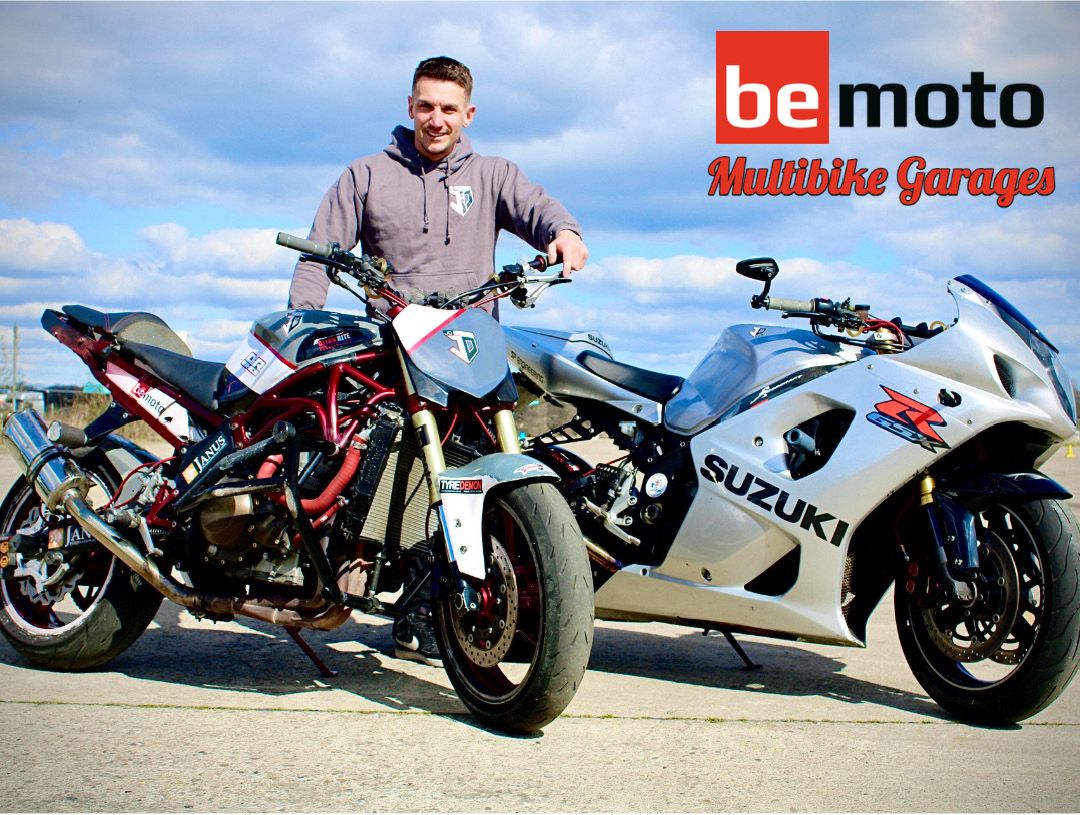 ---
We like Jonny Davies here at BeMoto. Not only does he seem to be able to flaunt the laws of physics whilst performing gymnastics on a motorcycle, he's also a top fella. We caught up with JD after his first track day and fresh from getting some new sponsors in the shape of our friends at R&G and Cardo.
Who are you?
Jonny Davies, British Stunt Champion, Guinness World Record holder and run 'JD Stunts' Motorcycle Stunt Show.


---
What do you want people to know about you?
For as long as I can remember I have always loved messing around on anything that has wheels or a wheel, from unicycles to Superbikes and Stunt bikes, if balance comes into the situation then I will probably love it.
As a kid, my parents would take me to motorsport events where I would watch the likes of Dave Coates and Gary Rothwell perform stunt displays and I'm pretty sure the seed was planted from then on.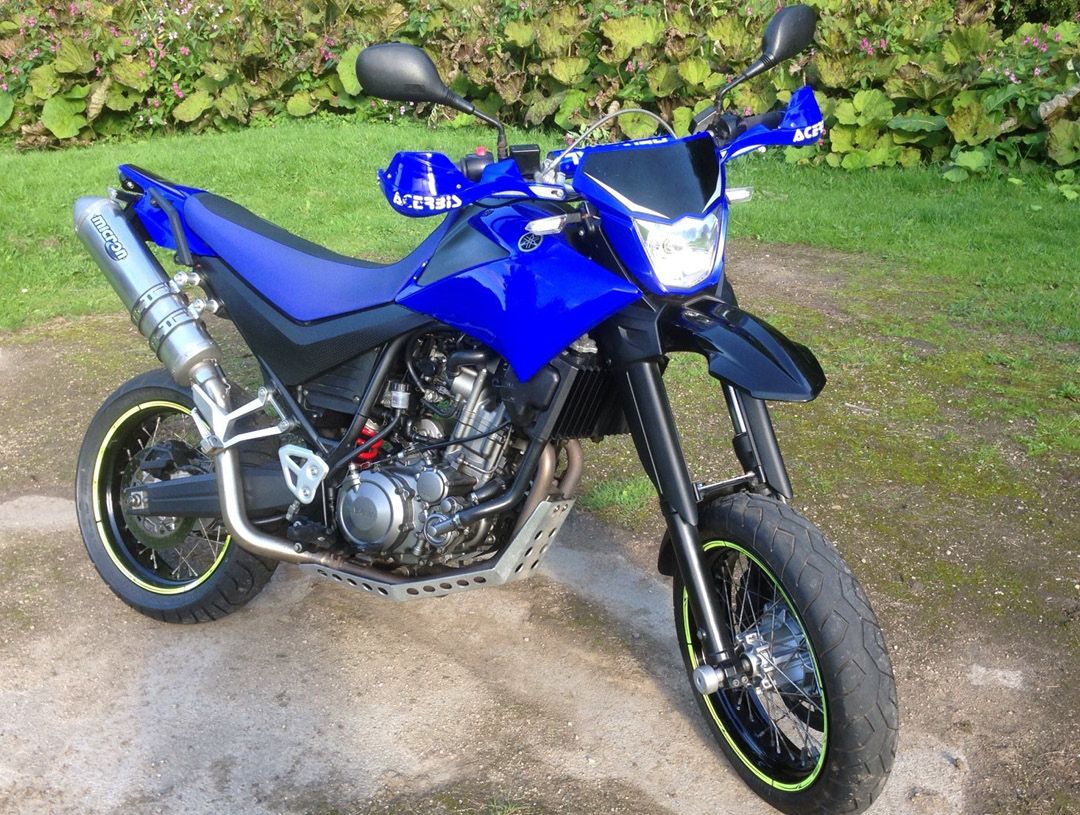 ---
I grew up practicing basic stunts on my bicycles and motocross bikes until I reached 16 and had to part ex my YZ450F for a mighty 50cc Supermoto and a CBT so I could hit the roads. Once I turned 17 I then got a car to commute to my engineering apprenticeship later returning to bikes at 21 after passing my A2 licence. I rode a Yamaha XT660 SM for a year before deciding to buy a 2001 Honda CBR600F, which was converted into my first designated Stunt bike.
I started Stunt riding once per week before very quickly getting addicted. I sold the Honda and purchased a 2003 Kawasaki ZX-6R which, after numerous modifications, is still my main freestyle bike today.


---
Tell us a little bit about your work
After Stunt riding for a year, I entered the British Stunt Championship competitions, which involves individuals performing their best tricks within categories; wheelies, stoppies, drifting and acrobatics within a 4 minute time cap. After four years of doing this, I managed to place 1st alongside clinching the Scottish Stunt Championship.
Since then I have traveled to the Czech Republic where I placed 5th in the largest stunt competition in the world, Czech Stunt Days.
As well as competing, I run 'JD Stunts' Motorcycle Stunt Show, where we travel around performing display shows to entertain crowds at various events, such as the recent MCN Festival of Motorcycling for BeMoto!
My favourite trick is drifting, I like the speed. It doesn't wreck the tyres as much as burnouts and feels good hanging out the back.
How long have you been riding for?
I have been riding from the age of four making that 26 years now!
---


---
What was your first bike and why?
My first motorbike was the legendary Yamaha PW50 which was probably the best Christmas present any kid could ask for in the 90's and has started the career of many a rider.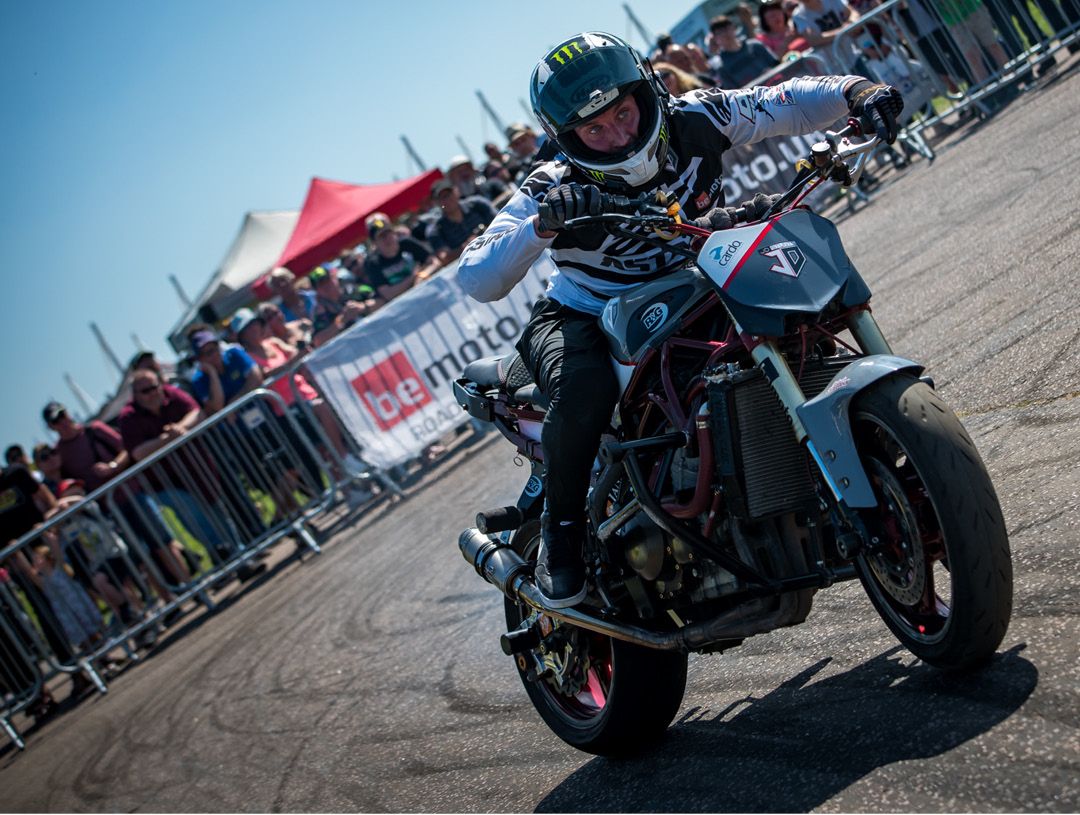 ---
What bikes are currently in your garage?
2003 Kawasaki ZX-6R Stunt bike, 2003 Suzuki GSX-R1000 & Honda CRF50 pitbike. However, I'm hoping the fleet increases throughout 2022 into 2023.
What's your pride (your fave) of the fleet and why?
My ZX-6R stunt bike - The sheer amount of hours I have spent riding and maintaining this bike means it's pretty much like my third leg.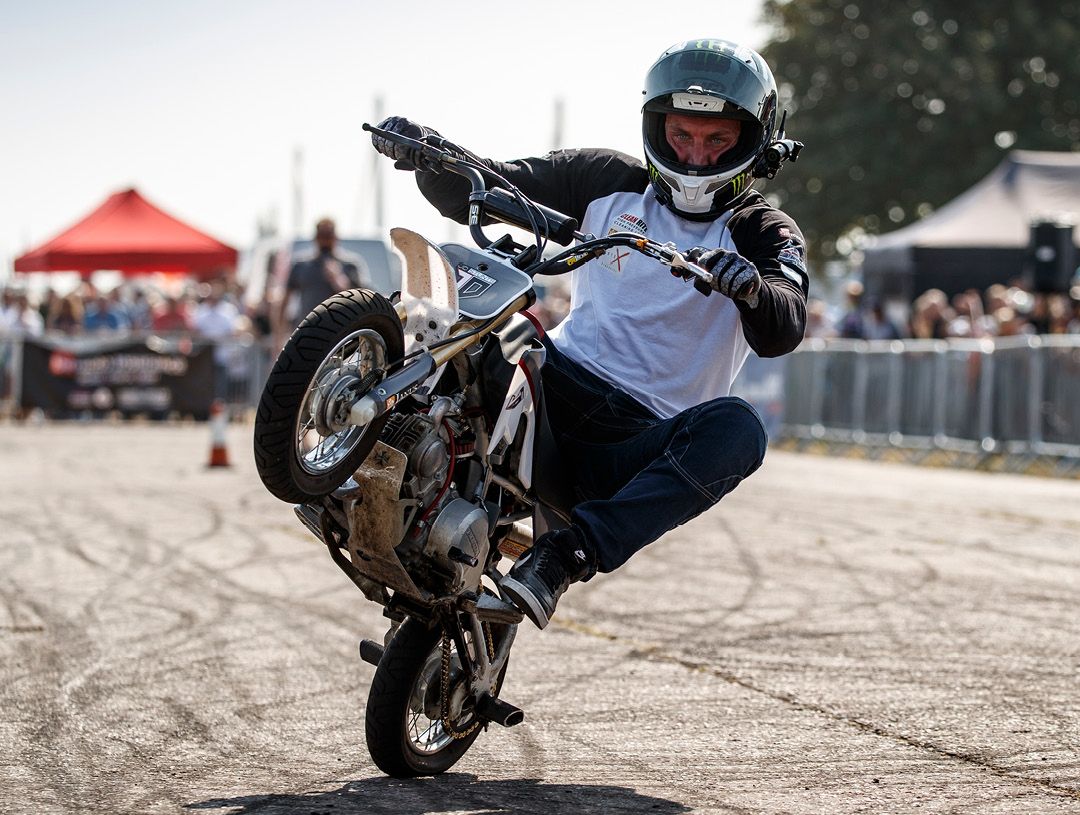 ---
First one that you'd sell and why?
Honda CRF50 - I only use this bike for shows, the younger generation seem to love it but It would make space (not much) for something more 'bad ass' would you say!
Word of advice for owning multiple bikes
Make sure they are all insured with a BeMoto Multibike policy of course! Also, do not tell your partner what they cost or how much the parts and bling cost, let alone how fast they go.
What's the one other bike you'd really want in your multi bike collection and why?
A Harley Davidson stunt bike, nothing looks better that seeing the front fairing of a Road Glide at 12 o'clock whilst scraping them lovely saddle bags along the ground!


---
What is the single best experience you've had on one of your bikes?
Breaking the Guinness World Record for 'the fastest motorcycle handlebar wheelie' at 109mph.
In 2019 I set out on the challenge and at that point I didn't own abike fast enough, had no licence to ride a bike that was fast enough and at the time I had never been over 100mph on two wheels never mind whilst on one wheel with my legs dangling over the bars.
We purchased a K3 GSXR 1000, removed the fairing, hammered an arse print into the tank, fitted straight bars and a finger operated rear brake. I got a Straightliners events membership, licence and hit Runway 26 at Elvington Airfield on the Straightliners top speed test days. After a few 'handlebar wheelie' practices, I managed to max second gear out at 101mph, 7mph under the record, which was then set by the legend Enda Wright.
I tried third gear, however the bike wouldn't lift a wheelie whilst I was sat on the tank with all my weight over the bars. We then purchased an electronic gear shifter alongside a quickshifter, meaning I could then shift from second to third mid wheelie with just a very scary touch of a button located on the bars. First practice with the shifter, I went through the speed trap at 122mph, however as this was only a test day, this couldn't be used as evidence for Guinness.
The 2020 World wheelie records event in August saw 20+mph headwinds which absolutely killed the top speeds for all riders. The event was great, nevertheless, and I still managed to scrape the record by 1mph setting the new current record at 109mph. Enda Wright was first over to congratulate me, which made my day and showed what a great guy he really is.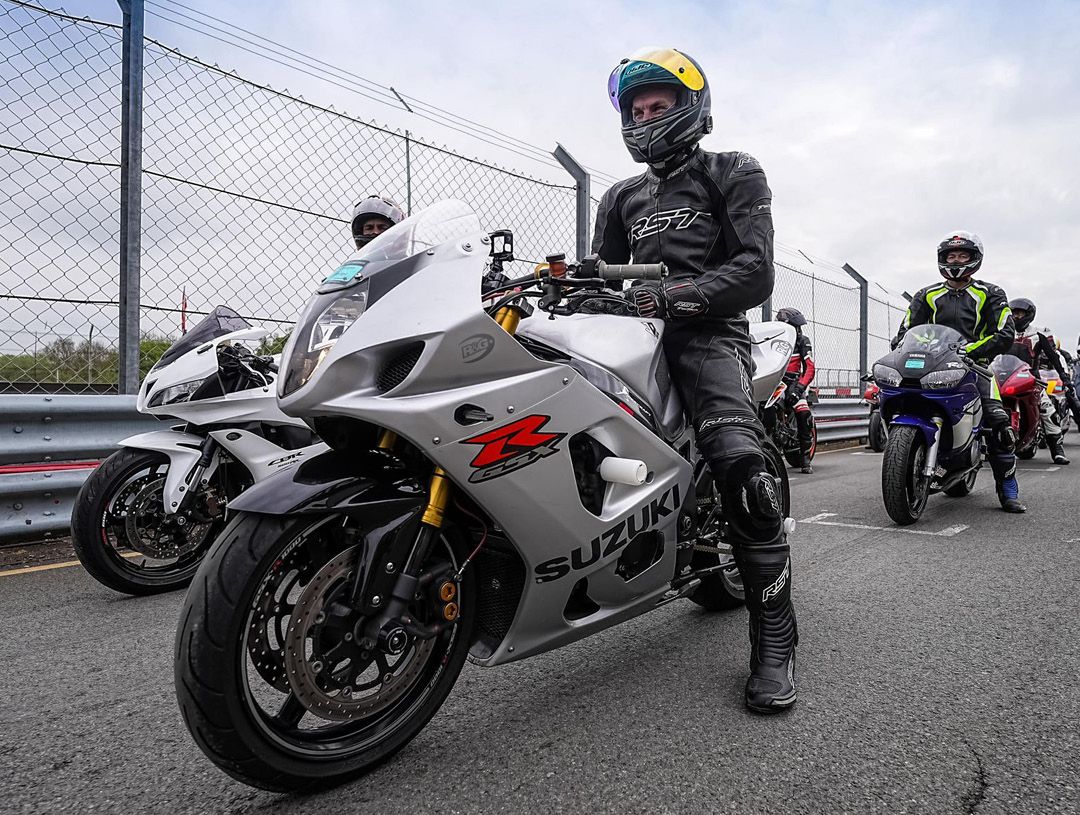 ---
Best bit of motorcycling advice you've ever received or dispensed?
If you want to have space in the garage and money in the bank, don't get into bikes!
---