---
Multibike Garages: Kar Lee (Kardesign)
By Luke Brackenbury
Kar Lee is the Peter Pan of motorcycling. Older than he looks, he's been riding for 37 years on road and track and only crashes his wife's Honda CBR600RR.
As skilled with a mouse as he is with a set of handlebars (that's a computer mouse), he's helped lead the look and feel of some of the UK's best bike mags over the past 25 years and now also creates incredible concept bikes.
A fan of all things performance and sporty - modern and old school - he shows BeMoto what's in his multi-bike garage, why they're in his garage and which one he'd rescue first...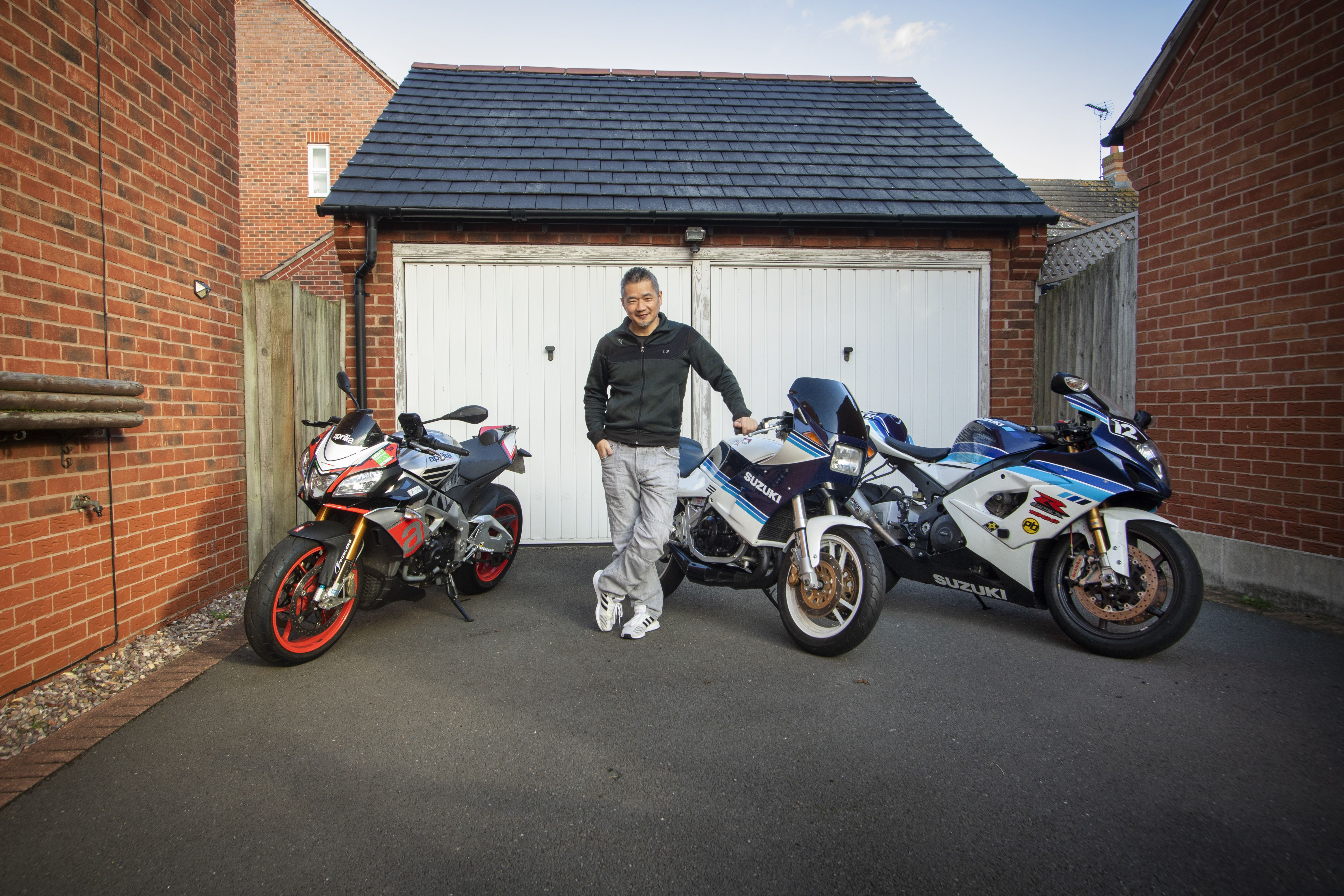 ---
Who are you?
I'm a graphic designer and I've been involved in the bike industry since the mid-90s, designing motorcycle magazines such as RiDE, Bike, Performance Bikes, Practical Sportsbikes, Sideburn, and more recently the Club Kawasaki members magazine. I'm also a motorcycle visualiser artist, creating concept art for magazines, newspapers like MCN, websites and custom bike builders. I'm enjoying the social media side of things too, posting my work and other random bits for my social media platforms on Instagram, Facebook, and this year, YouTube.
What was the best thing about working on motorcycle magazines?
Access to a range of bikes from different manufacturers was a biggie, attending press launches around the world and seeing the magazine you just made on screen appear on the shelf at Tesco was rewarding too. All the experiences that money can't buy.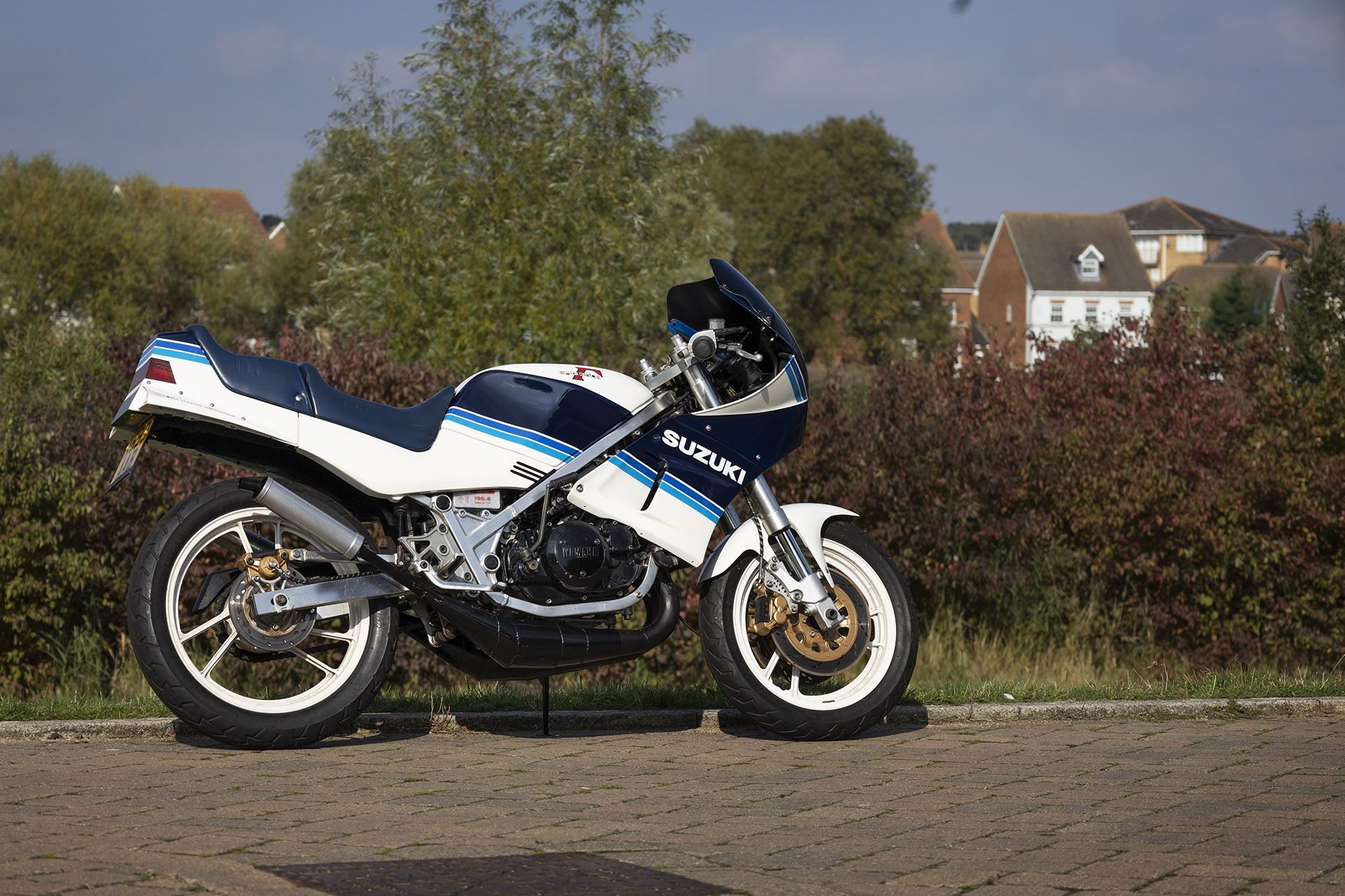 ---
Tell us a story about working on a bike magazine
I was using a urinal at Cadwell Park's café toilet and after recognising me, the guy in the next urinal sparked up a conversation about how much he loved reading the magazine and a feature I'd just written about a road trip to Switzerland. All the while we're both just standing there, letting it all hang out. Weird.
Tell us about your social media
It started on Facebook in 2013, just showcasing my concept bikes, then I expanded on to Instagram. It really took off in 2019 when I started showing my concepts next to standard bikes. I love seeing comparisons of stuff, seeing how things have evolved and my concepts vs standard bikes fitted so well. Across Facebook, Instagram and YouTube I've somehow amassed around 350,000 followers, which I'm pretty chuffed with to be honest! Am I an Influencer? In some ways possibly, though I don't currently promote brands or endorse products for financial reward, so maybe not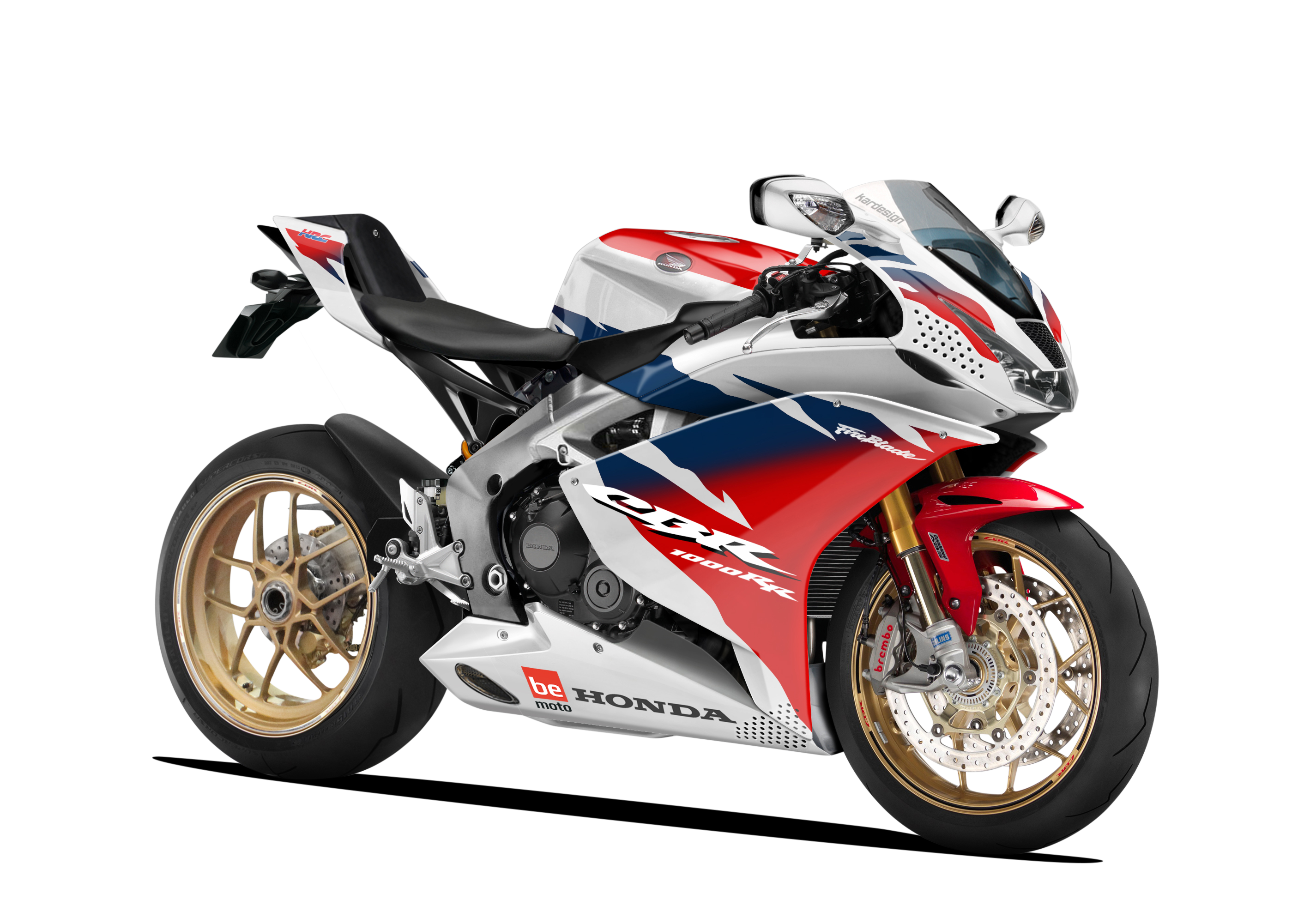 ---
What is your current multibike collection, and why?
The first is a 2006 GSX-R1000, it's been moderately modified for trackdays though the engine is mostly stock at around 160bhp. I've had it for 10 years now and it's got fancy stuff like BST carbon wheels, Brembo brakes and traction control. It wears Chinese Auctmarts bodywork and I have the oe stuff safely tucked away. After attending well over 50 trackdays it's mostly retired these days. My other main ride is a 2015 Aprilia Tuono V4 which I use for everything except touring. There's also a Suzuki RG250 / Yamaha RD350 hybrid – called a YammaGamma – which I've been slowly restoring over the last decade. It just needs some tyres fitting, possibly a rear shock, then it's ready for an MoT! My final bike is a Suzuki TV250 Wolf which I picked up early in 2021 and was an impulse purchase during lockdown. It's no ordinary Wolf though, this one has RGV250 front and back ends, so it has twin front discs, wider rear rim and a banana swingarm.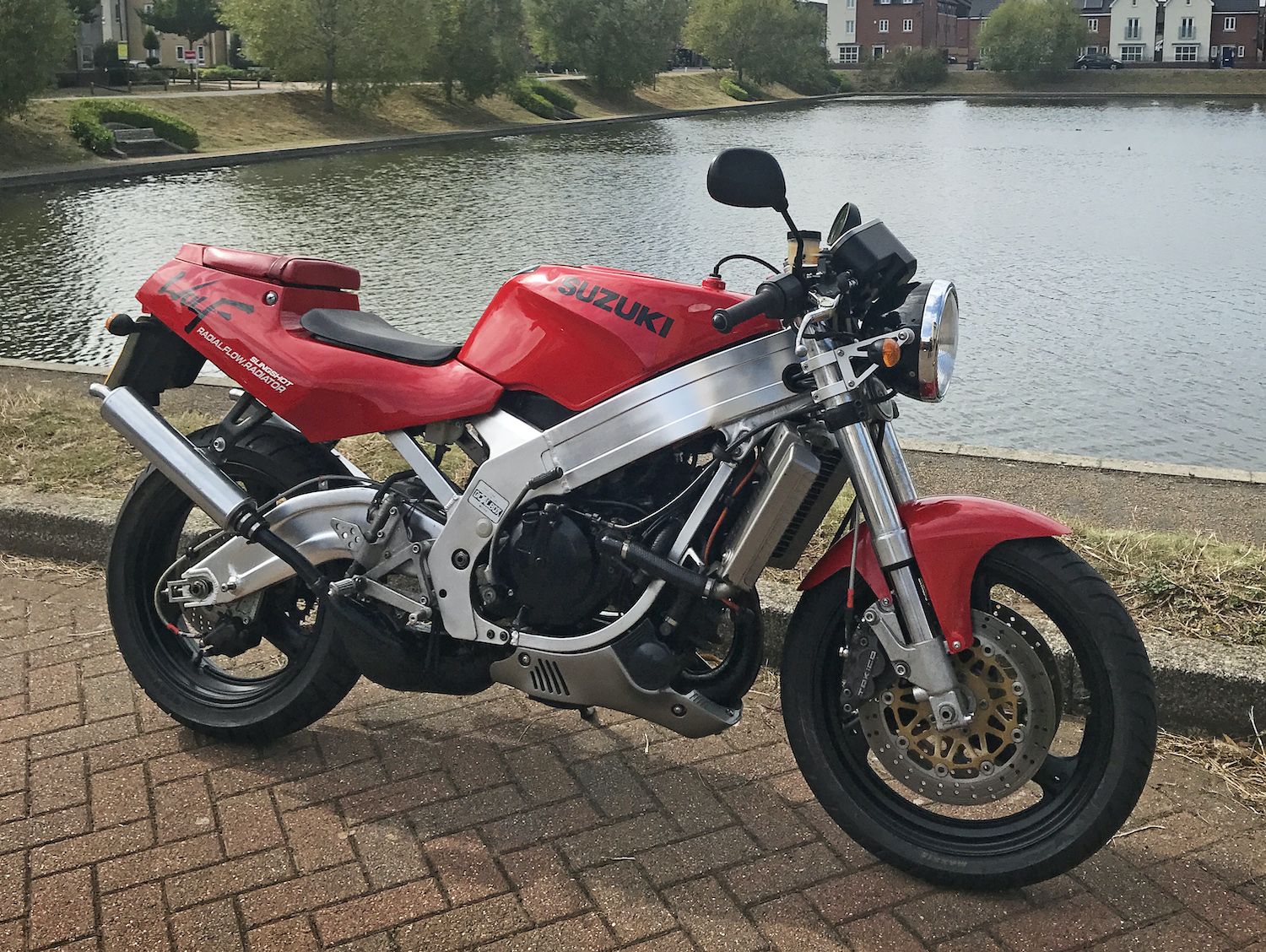 ---
If there was a fire in the garage and you could only save one, which one would it be?
This question… sheesh! If I had to choose, probably the Aprilia. It's just such an amazing thing. It sounds glorious and is every bit as good as its reputation – believe the hype! It makes the same power as the GSX-R but in a completely different way. I'd run back in and try for the GSX-R, though that'd probably be too heavy to drag out if the tyres are melted so then I'd grab the YammaGamma.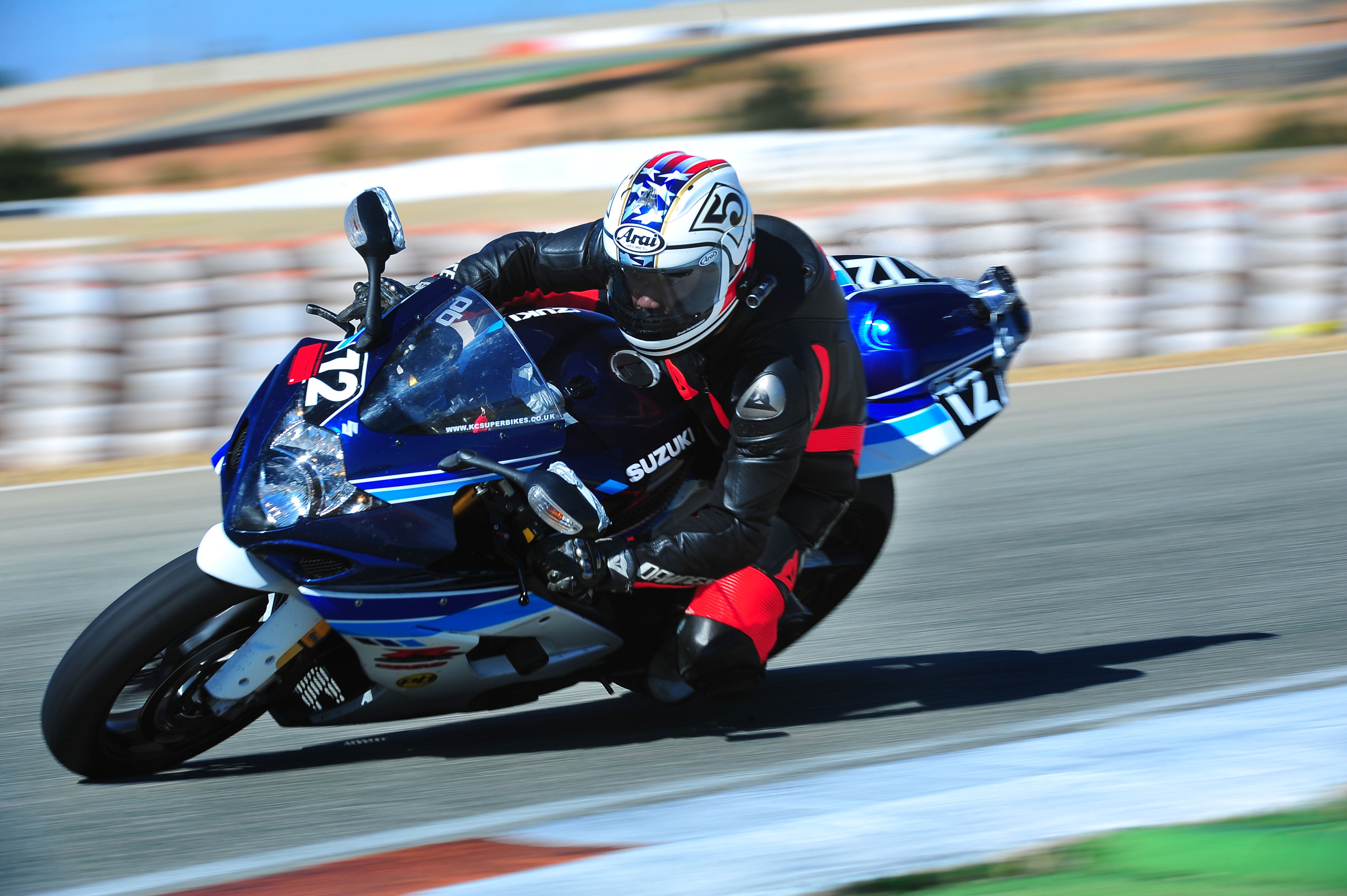 ---
What other bikes need to be in your garage?
A have had a strange itch over the last few years for a Honda Grom and a Kawasaki H2 that will just not go away. I'd probably hate the lack of power in the Grom and I'm not sure what I'd do with an H2 on over surveillanced UK roads, but when did lusting after a bike make sense, right? I also fantasize about an NR750.
What was your first bike?
A 1977 Honda SS50. I paid £90 for it in 1984 and I absolutely loved it. I lowsided it on the way to school for my English O level exam. Then lobbed it the day before I was due to sell it. Good times.
What was the last bike you rode that wasn't yours?
I had the best test ride on an MV Agusta Superveloce last month thanks to my local dealer Wheels Motorcycles. What an utterly fantastic bike. I also had a spin on a 205bhp Brutale 1000RS, too. That was not so good, hard to believe the fuelling still isn't fixed on that thing...
What is the single best experience you have had on one of your current bikes?
Cartagena circuit, No Limits trackday on the GSX-R. It was the first time I'd tried it on Dunlop slicks and it was incredible. Many liberties were taken on that trip and many pb's were made. Of bikes that I used to own, the first time I went to the Swiss Alps was in 2001 on an Aprilia Mille RSVR. The most uncomfortable blast there and back in a long weekend, but those mountain passes were so worth the pain.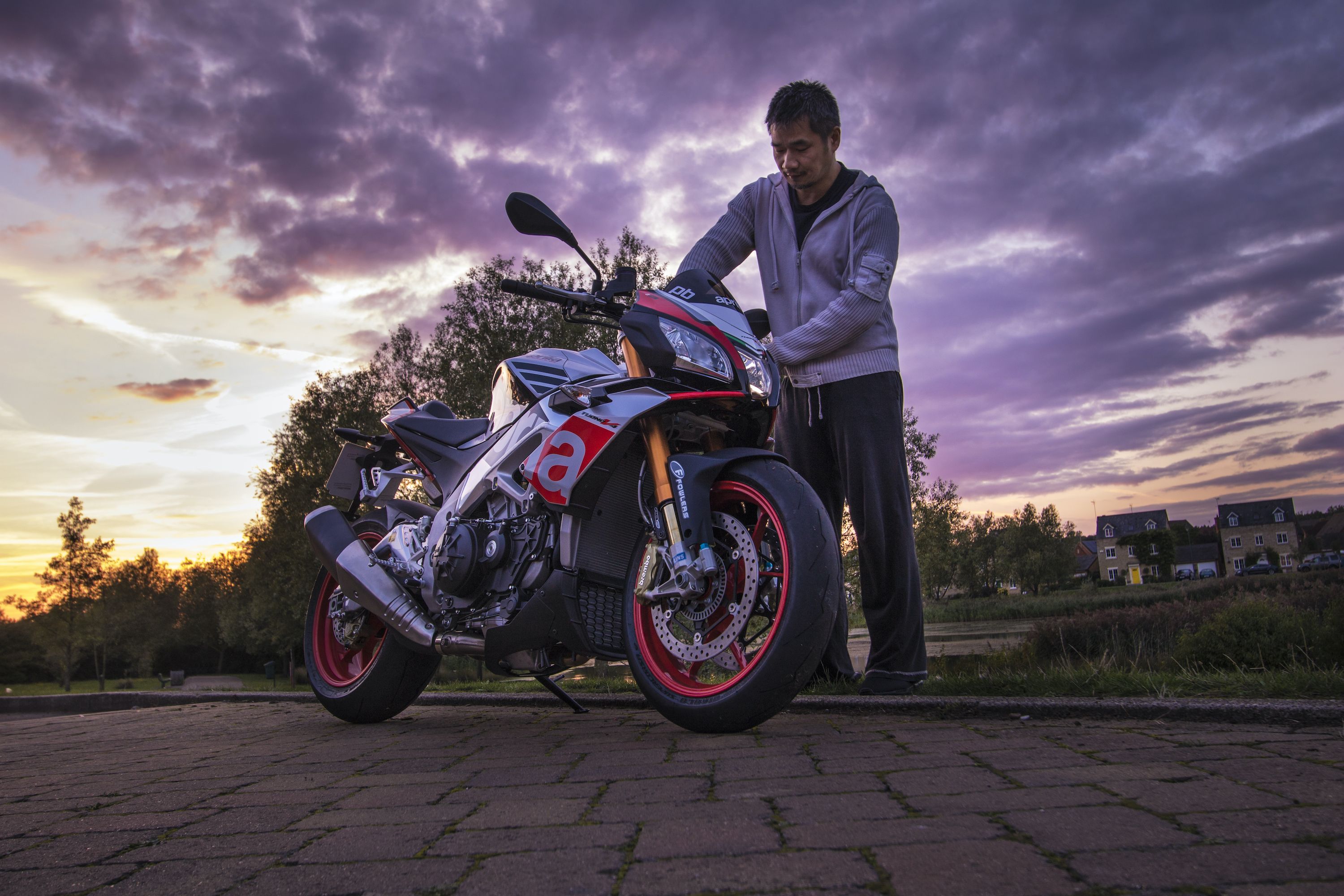 ---
What two-wheeled excitement have you got planned on the horizon?
As the pandemic has torpedoed foreign trips over the last 18 months, I've got a plan to head out to the Swiss Alps in 2022 on a road trip with my wife on the back of a sports touring bike so I'll be looking to expand the collection with something like a Honda NT1100.
Best bit of motorcycling advice you've ever received or dispensed?
If your bike's doing weird things handling wise, check the tyre pressures first. And if you ever buy a 2-stroke don't sell it just before their values go through the roof!
Follow what Kar gets up to at
---
If you own more than one bike, why pay more for multiple full-price policies? Save time and money with BeMoto's multi bike insurance. As bikers ourselves, we believe in offering great-value, and most importantly, fair multi bike cover. We LOVE modifications, we love mixed collections of bikes too. We have no limit on number or value of bikes and we DO NOT CHARGE ADMIN FEES to make changes.
Speak to Bemoto on 01733 907000* to discuss your multibike insurance needs!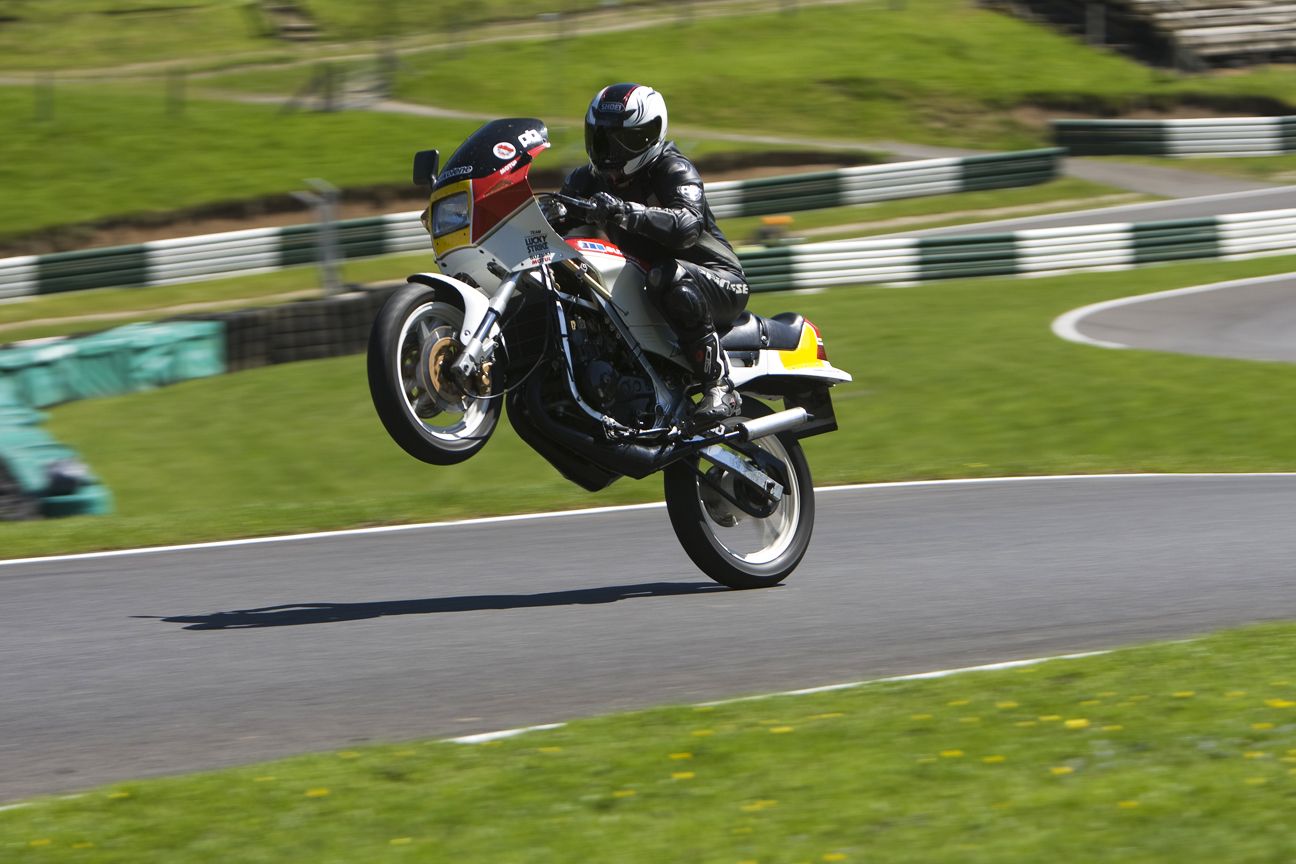 ---