---
Multibike Garages: Lamb Chop Rides
By Luke Brackenbury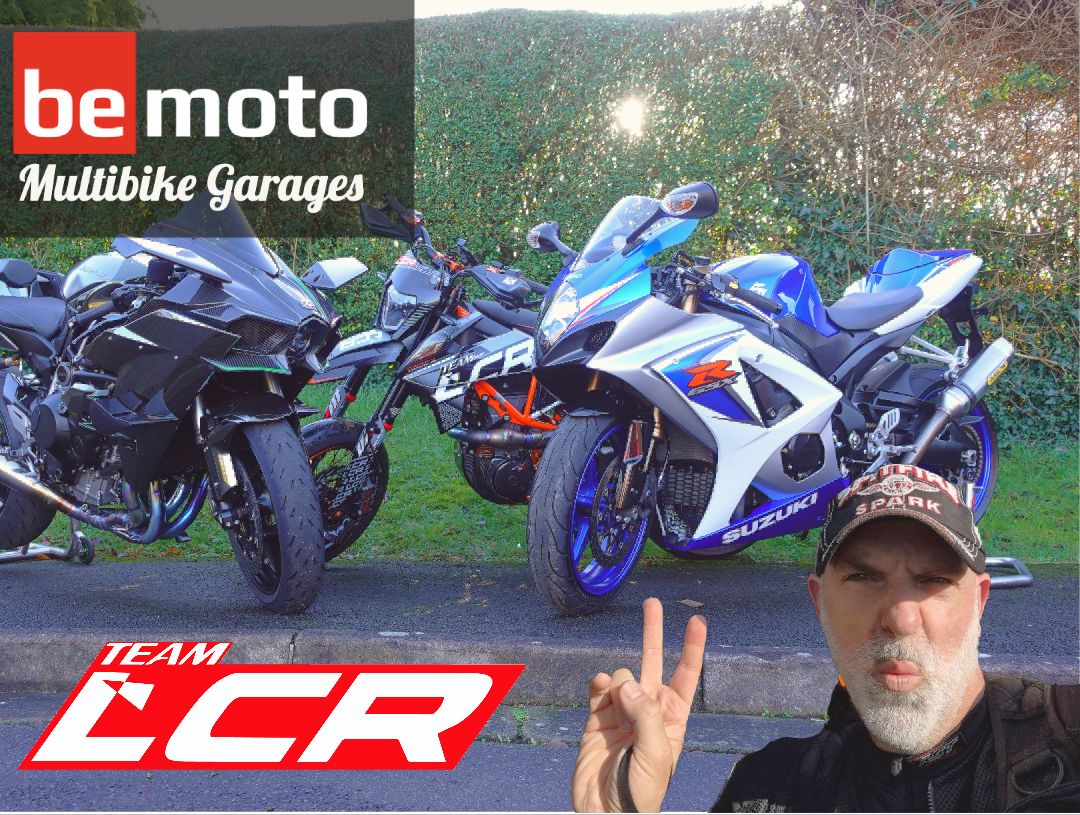 We love a multibike garage here at BeMoto and so does our old mate, John - better known as Lamb Chop Rides.
John is widely known for his heavily modified FireBlade build - Beastie - which is now owned by BeMoto (we couldn't resist). We sat down with 'Chops' to find out what's currently in his multi-bike garage. In fact, as soon as we did this he then bought another bike. So we had to do it again. What a boy!
Don't forget, for multi-bike insurance and modified bike insurance, give us a call on 01733 907000*
---
Who are you?
My name is Lamb Chops, Chops or just plain John to my friends. I'm one of those YouTube vlogger types but I also like to think I'm semi-handy with a spanner!
What do you want people to know about you?
I'm 50 years old (only just), married with two adult kids and have always been passionate about motorbikes. I have a full time job and try to fit this whole YouTube thing in around it all, which is proving more and more difficult as the channel grows.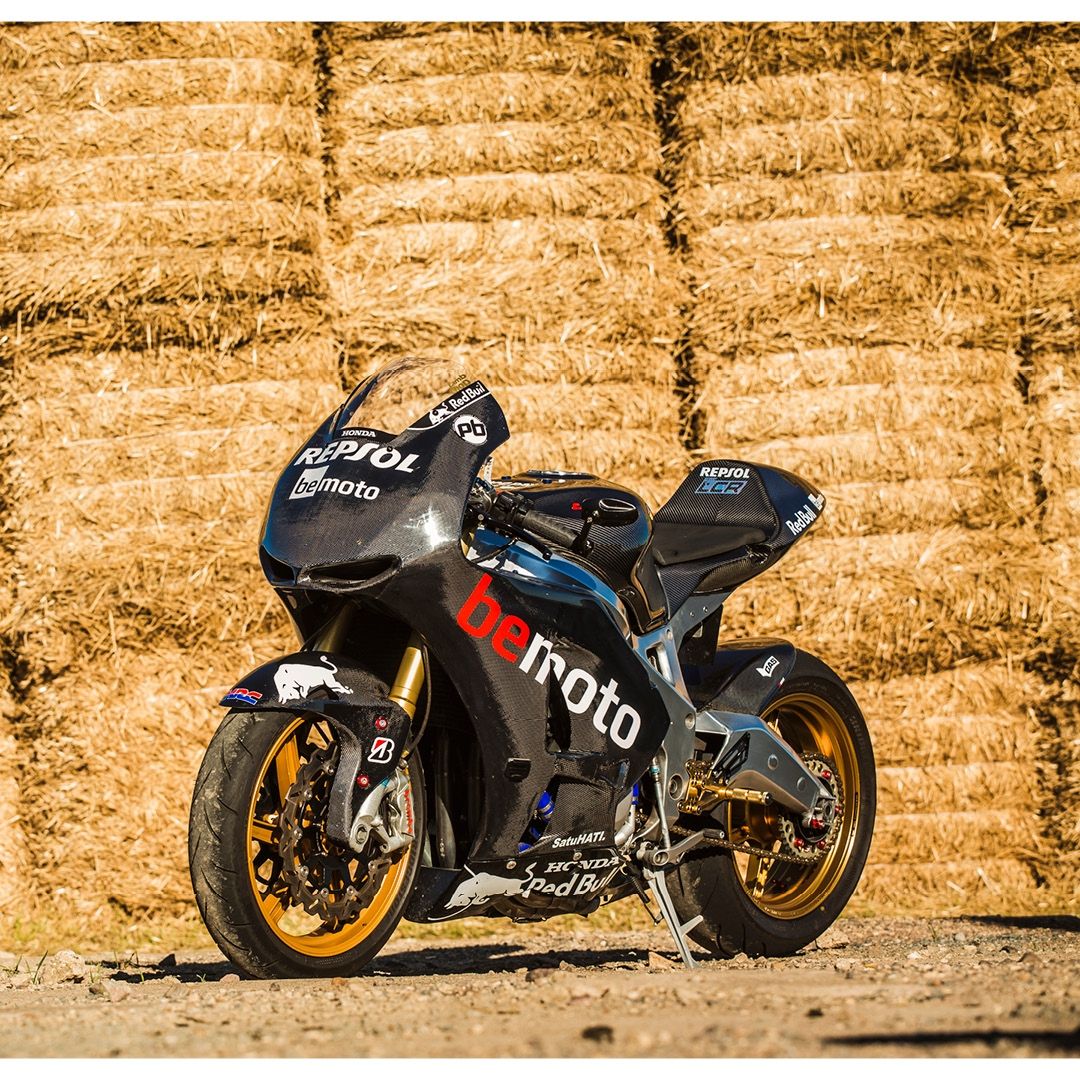 ---
Tell us a little bit about your channel
I created my YouTube channel back in 2009 but didn't start uploading motorcycle content until 2013. I had been documenting the rebuild of my 1998 CBR900 (the famous Beastie, now owned by BeMoto) on the Fireblade forums and it occurred to me one day why not do a video documentation of the build and upload that to YouTube?
The first videos on my channel were the Blade build series (about 27 episodes if I remember well, which you can view the Lamb Chop Rides YouTube series here) and when that was complete I thought 'lets wire a mic to my helmet and do the first test ride on the bike'. Well that's how it all started with ride reviews and now nine years later I'm still uploading motorcycle videos to YouTube.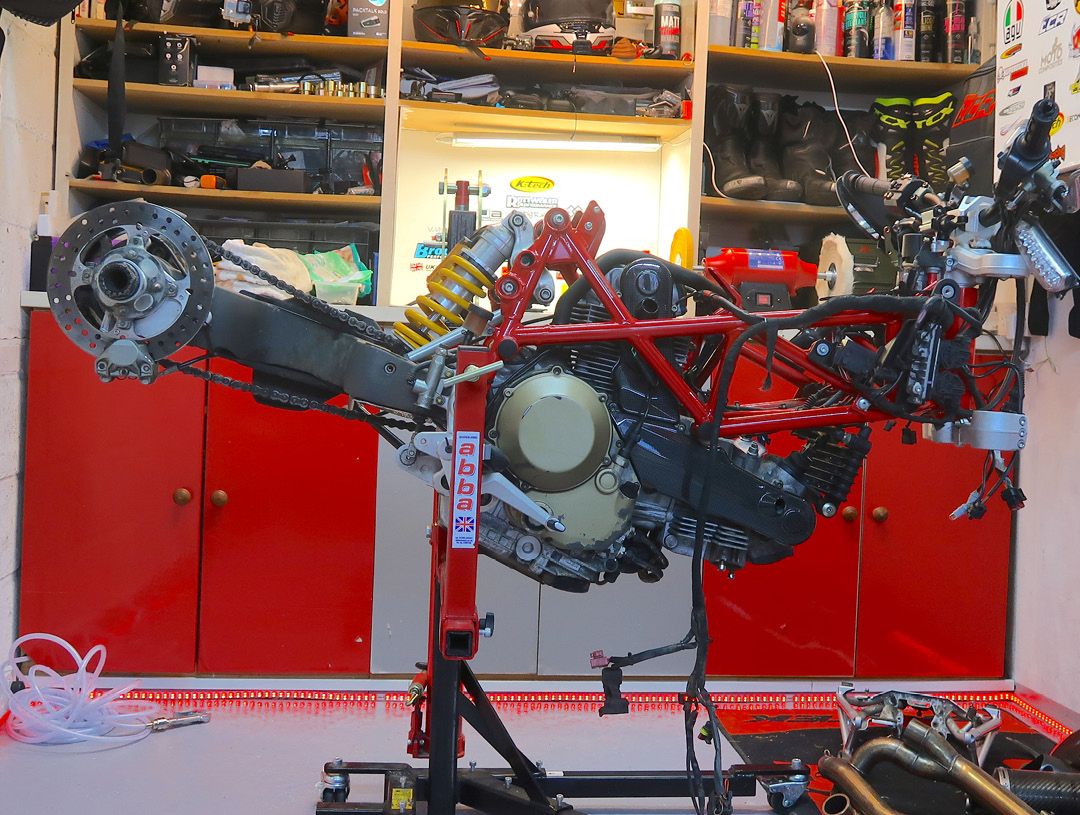 ---
How long have you been riding for?
I started riding when I was 16, as did all my mates at the time (let's be honest, back then it was the done thing). I had various 50cc machines then worked my way up to a 125, then 250 two-strokes; KR1, KR1-S, TZR250... Then I got my first 'big bike', a 1989 Kawasaki ZXR-750 H1!
When the kids came along I reluctantly sold the bikes due to 'wife pressure' and adopted four wheels vehicles for my hobby. Then in 2009 I bought another bike, the previously mentioned CBR900 and never looked back!
What was your first bike and why?
My first bike was a Honda MBX50. It was heavily modified, of course, with gearing to pull 70 mph. But with my bulk it could barely pull 25! I kept it for three days and then swapped it for my mate's mint Yamaha DT50. Result.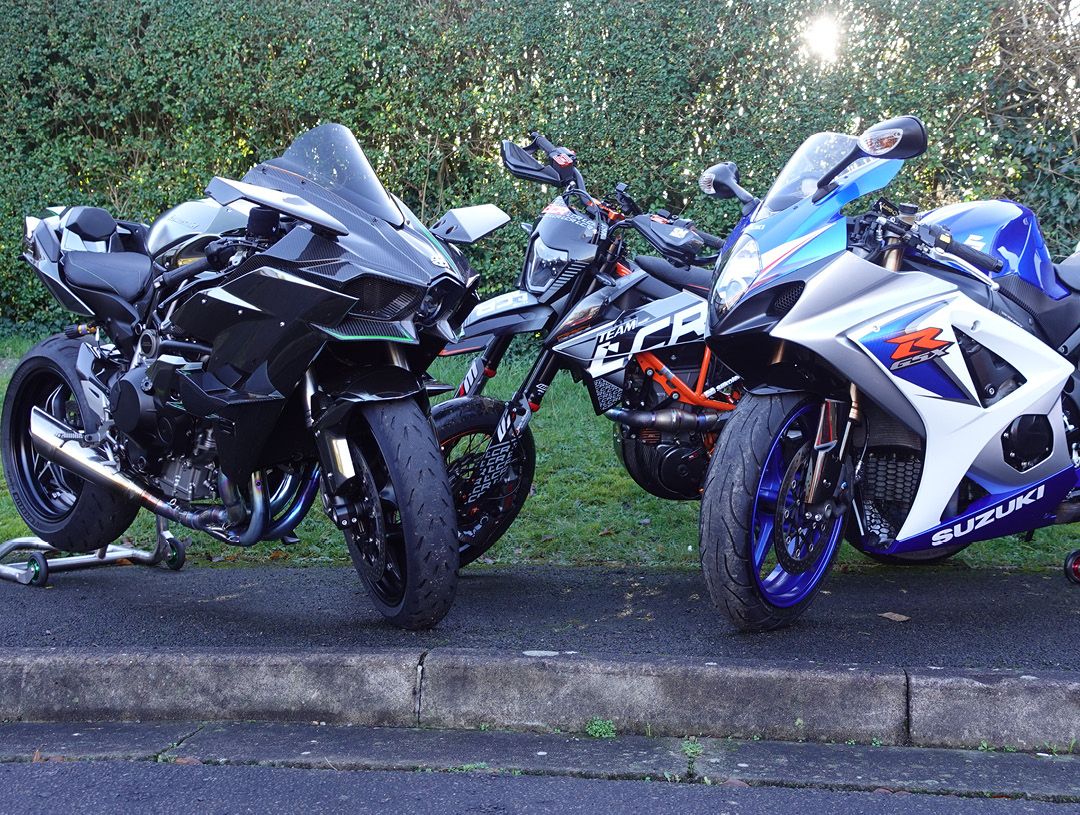 ---
What bikes are currently in your garage?
I'm a huge supermoto fan so in the garage I have a KTM 690 SMCR (heavily modified obviously!), a Ducati Hypermotard 1100 S (in 1000 pieces. See the restoration series on my channel) and a Kawasaki Ninja H2!! I've also just purchased another bike (yes, I have a problem) - a 2008 Suzuki GSXR1000 K8, which is going to be performing road riding and some light track duties.
What's your pride (your fave) of the fleet and why?
It has to be the H2 as it's just such a special motorcycle, and made by Kawasaki Heavy Industries just to prove what they can do! It's certainly not the most practical motorbike nor the most comfortable, but my god it's an event to ride. But saying that, I've yet to ride the K8 I just bought so you never know!
First one that you'd sell?
This is tough as I love the KTM 690 SMC R but the Ducati when it's finished is going to be incredible... The Ninja H2 is just too special to sell and I think it's a future classic. The K8 is just immaculate and unlikely to ever find another one like it, so probably the 690. But I really don't want to get rid of any of them!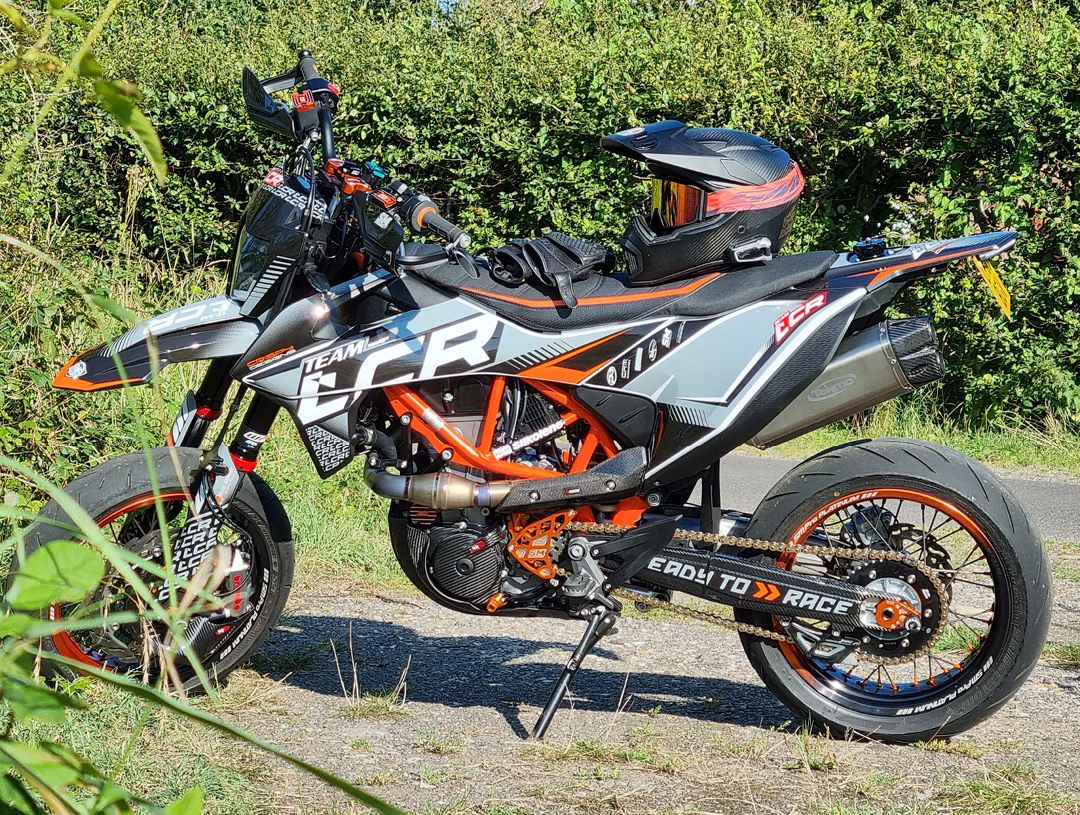 ---
Word of advice for owning a multi-bike collection?
First of all, I find having separate bank accounts to be a good idea! Don't under any circumstance let the other half know how much these things cost! Then just refer to them as the Ducati, or Honda, or just say the red one or black one. Then when a different 'red one' turns up they wont know the difference. The hardest thing about having multiple bikes is deciding which one to ride!
What's the one other bike you'd really want in your multi bike collection and why?
I would love a 500cc 2-stroke. My uncle used to have an RD500 when I was a lad and I loved that bike! It ended up as an unloved garage ornament lent over next to the lawn mower in his shed and I wish I had made him an offer and bought it! Today they fetch silly money, so I think I have very much missed the boat on these so it's certainly a lottery bike for me.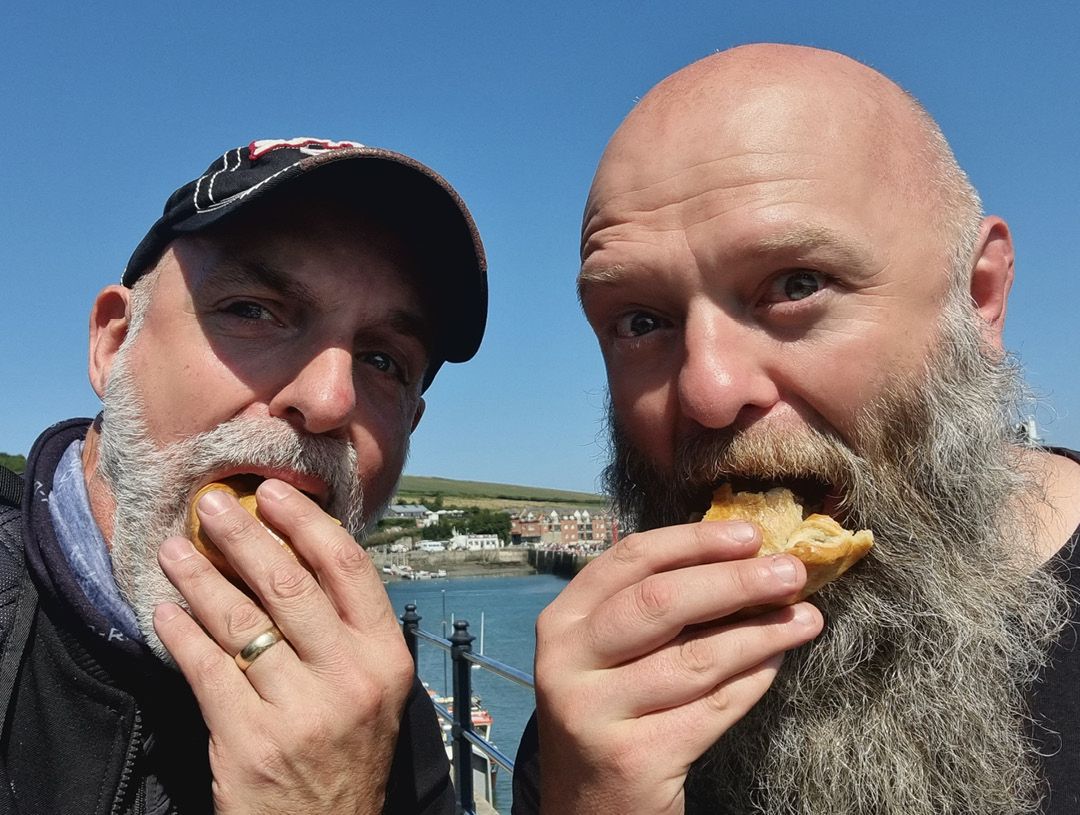 What is the single best experience you've had on one of your bikes?
This is really tough as doing this YT thing you get to do some amazing things and ride some pretty cool bikes in interesting places. But the single best experience was probably the tour a buddy and I took around the Pyrenees on my modified KTM Super Duke a few years ago. It involved some crazy mileages but incredible roads and unforgettable memories which is what it's all about after all.
Best bit of motorcycling advice you've ever received or dispensed?
Well I could say 'ride within your limits' or 'All the gear, all the time' or other motorcycling classics. But for me it's just plain and simple: Ride your own ride, and enjoy yourself!
---
You can follow what Lamb Chops Rides on his website and support him and help fund his content by joining his Patreon.

---