---
Multibike Garages: Richard Newland (MCN)
By Luke Brackenbury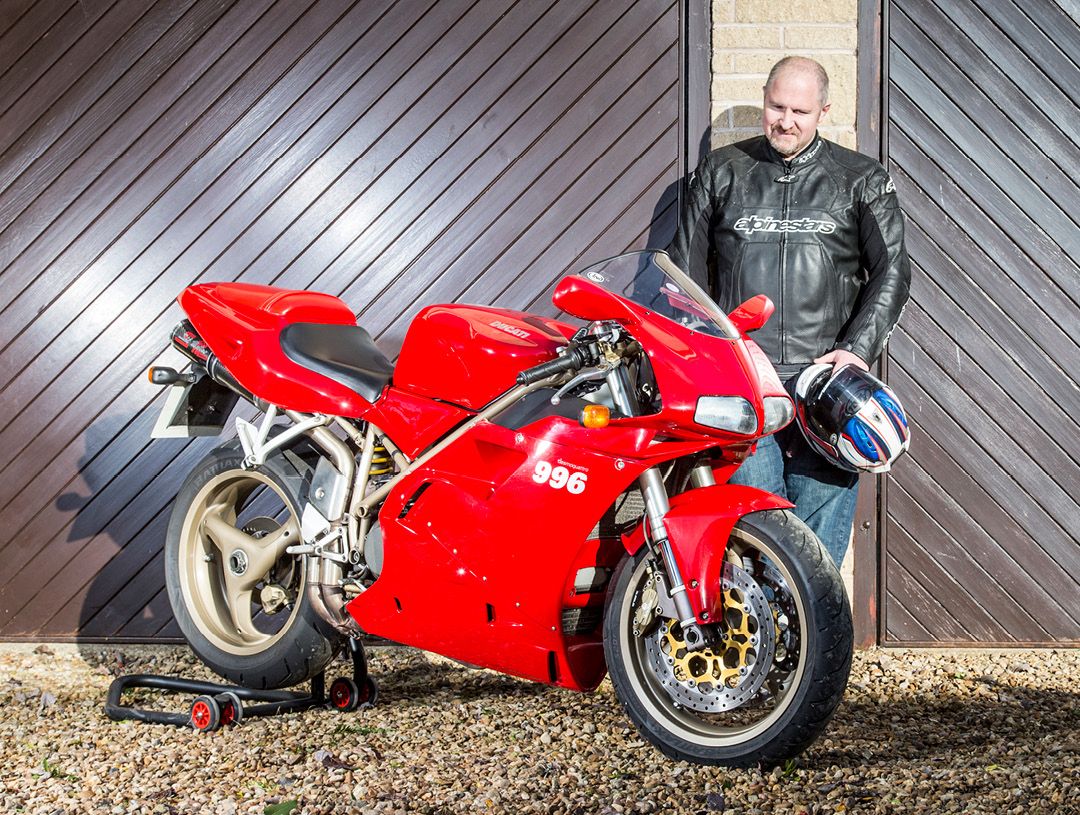 He's the editor of Motor Cycle News and has an enviable multibike garage to boot. Richard Newland hasn't rushed things in order to build up his dream collection of bikes – including spending 18 years looking for the 'right' Honda SP-2…

Being a motorcycle journalist for the legendary motorcycling newspaper, Motor Cycle News (MCN), you could be forgiven for thinking that Richard Newland doesn't need to own a bike, with no doubt all the manufacturers desperate to provide him with a new machine in the hope for some positive column inches.

Despite the fact this does happen (although the positive comments depend on the bike) and that Richard puts an enormous number of miles on 'long term' test bikes each year (check out this 1000 mile trip in 18 hours…), it's his own multibike garage he lavishes the most attention on. What makes Richard's choice of bikes so good is they are (no offence, Richard) all reasonably attainable, achievable and still a lot of fun to ride. How he picks which one to ride first when the 'work' bike is parked up is beyond us…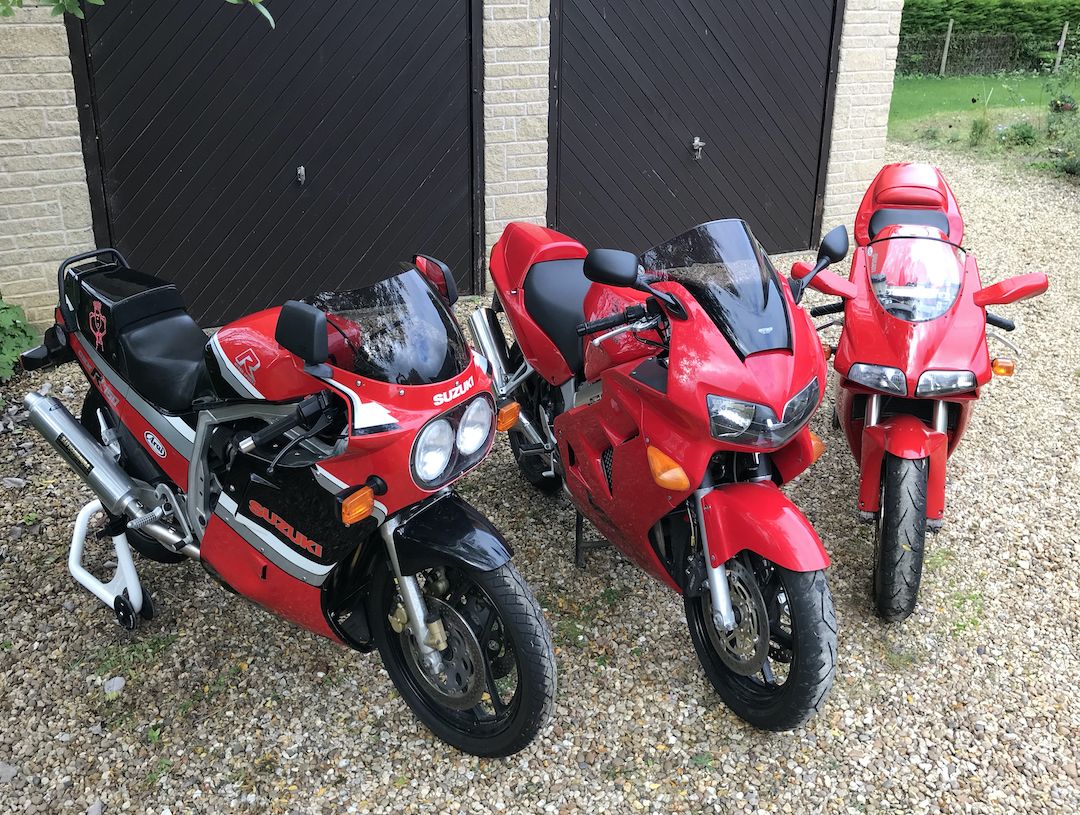 ---
Who are you?
Richard Newland, life-long two-wheeled addict and Editor of MCN.
What do you want people to know about you?
As little as possible! I'm a helmet-on sort of self-publicist... I've been riding motorcycles since I was five years-old, and owned bikes since the age of 11. Twenty years ago, I was in the right place at the right time and saw a huge opportunity to mix my biggest passion with my job. The company I was working for at the time bought Fast Bikes magazine, but no-one in the business knew about bikes, so I wedged my foot in the door and got involved. A few years later I'd worked my way up to Editor and after ten years on the title I jumped ship to join MCN.
My biking addiction has a really wide focus – I love everything from sportsbikes to adventure bikes, nakeds to full-dress tourers, dirt bikes to classics and – yes – even electric bikes. I try to ride everyday but get my biggest kick out of doing big-mileage days, and ensure I do a few really big days in the saddle each year to keep my soul topped up. These are usually 1000-mile missions, although the daftest was riding from Land's End to John O'Groats and back again stopping only for fuel and snacks: 1703.5 miles in 30hours 4minutes. I bloody loved it – but could never suggest to anyone that it's a good idea.
I ride in all weathers, all year and use a bike as my primary source of transport. You'll almost never find me in a car unless I've got the family with me. I do love cars, too – just not as much as I love bikes.
Tell us a little bit about MCN
Motor Cycle News is a legend in motorcycling. The paper has been going since 1955, brightening up bikers' Wednesdays every week with news, reviews and racing insight. The website (motorcyclenews.com) is the biggest by a dramatic margin, while we can also be found on Facebook, Twitter, Instagram and standing in a field every May for the MCN Festival, and in Docklands' ExCeL for the London Motorcycle Show every February.
How long have you been riding for?
I first rode a motorcycle when I was five – so that's 42 years, but I really got started in earnest when I was 11 years-old and got my first bike.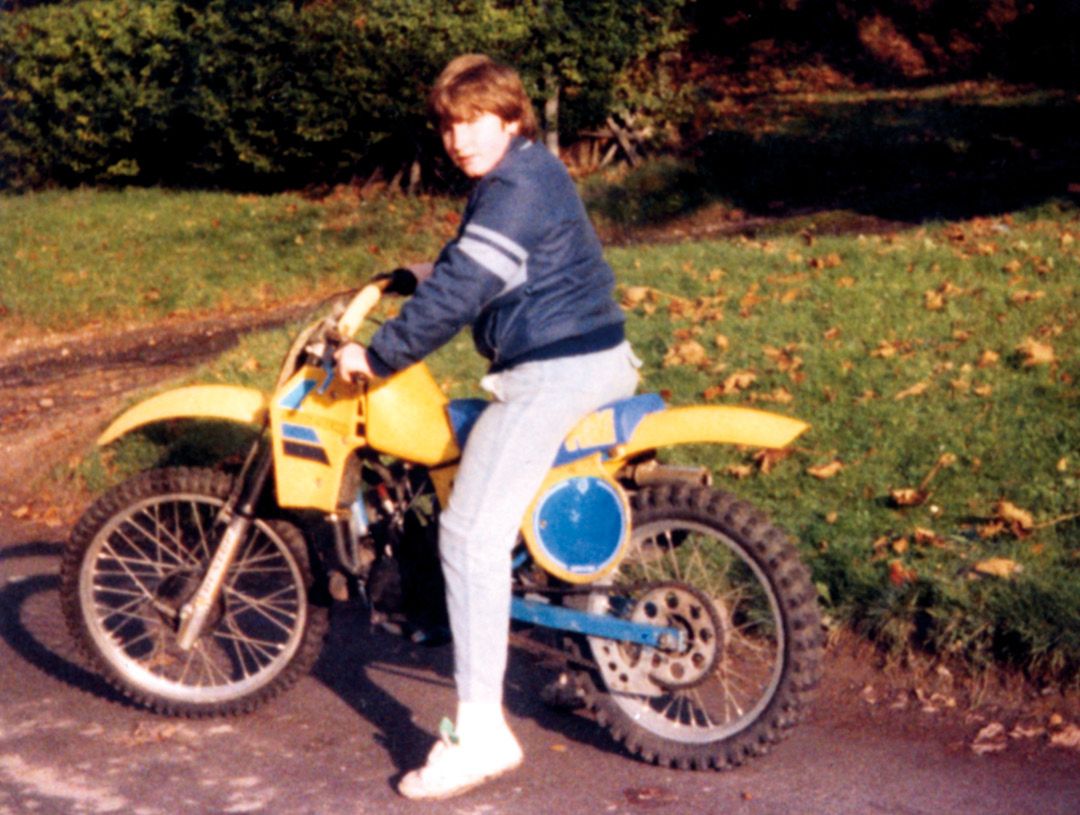 ---
What was your first bike and why?
It was a Suzuki RM80 'Big Wheel' – which I got as a joint Christmas/Birthday present in 1985. I'd convinced my parents that if they bought me a bike and let me ride off-road, I'd never become a road-rider (my parents were hugely anti-bike). I may have lied. But as I've built a career around motorcycles, they now have to pretend to be proud of my passion for two wheels.
What bikes are currently in your garage?
1975 Honda CB750 Dunstall
1986 Suzuki GSX-R750 G 'Slabby'
1998 Ducati 996 Biposto
1998 Honda VFR800FiW
2007 Honda VTR1000 SP-2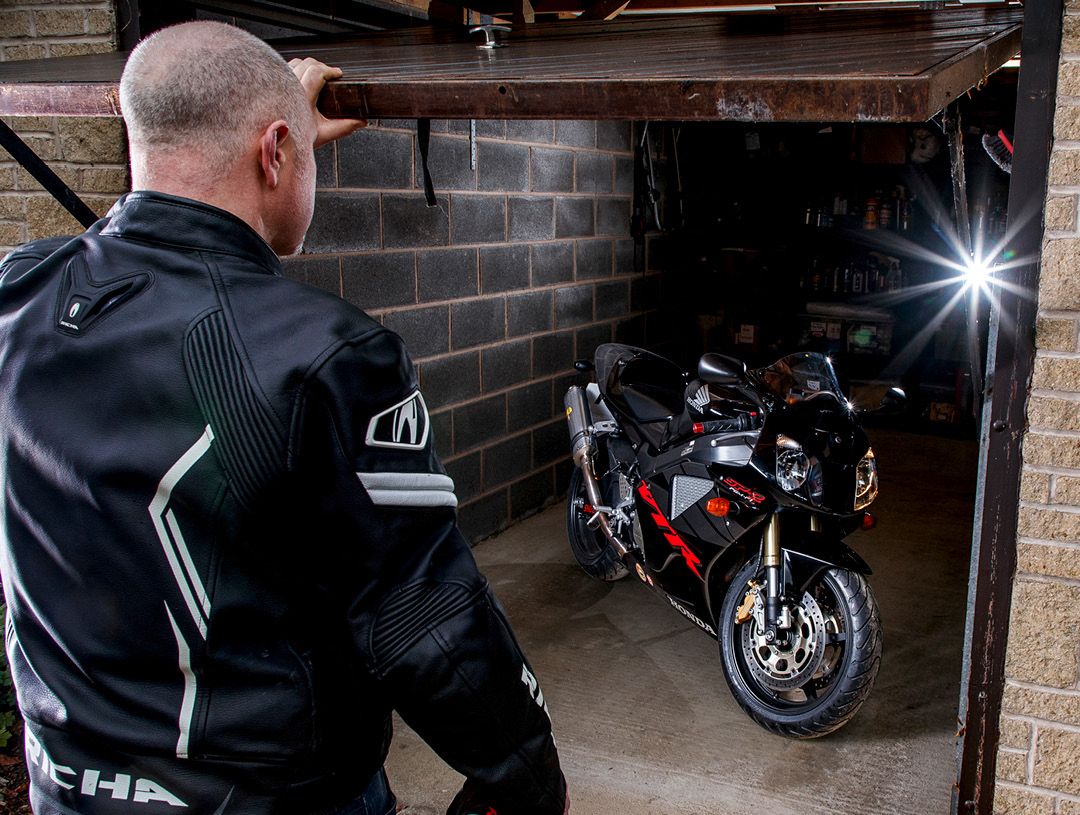 ---
What's your pride of the fleet and why?
That's a brutally hard question. I bought them all because I love them for what they are. If I could only keep one, it'd be the SP-2. And the 996. And the GSX-R… Oh, I give up…
First one that you'd sell?
The CB750, I suppose. But I wouldn't be happy about it.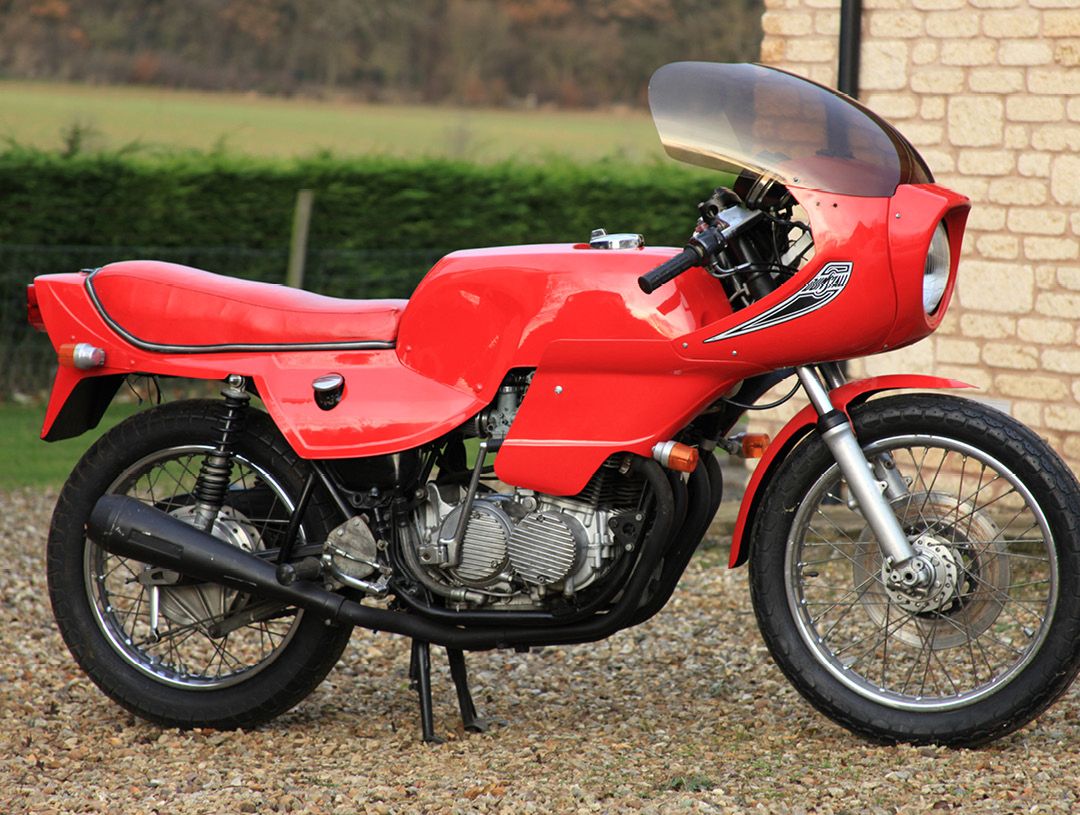 ---
Words of advice for owning multiple bikes?
Make sure you've got a lot of physical security. My garage has an alarm and a Guardsman barrier fitted, then I have three ground anchors (two bikes per anchor) and use a Gold or Diamond-standard heavy-duty chain and disc lock on every bike. Three of them have trackers fitted, too. Why make it easy for thieves? Beyond that, make sure you have really good insurance in place (and that you've been honest about the mods on your bikes), and ensure you use battery chargers to prevent huge bills for dead cells. Plus, if you've got a big V-twin that likes to chew sprag clutches, the last thing you want is a weak battery. Invest in paddock stands to keep wheels off the ground, and I find I can cram more bikes in the garage if I use a couple of Wunderlich Easy Park dollies – they're genius for bikes with centre stands. Also keep a little black book with all your key dates in (or a spreadsheet) so you know when all your tax, MoT, insurance, servicing etc is due.
For nearly 20 years I only bought red sportsbikes, that way my wife was never quite sure if it was the same bike she'd seen previously. When I bought a green ZXR750 H2, I kept it at my workshop instead!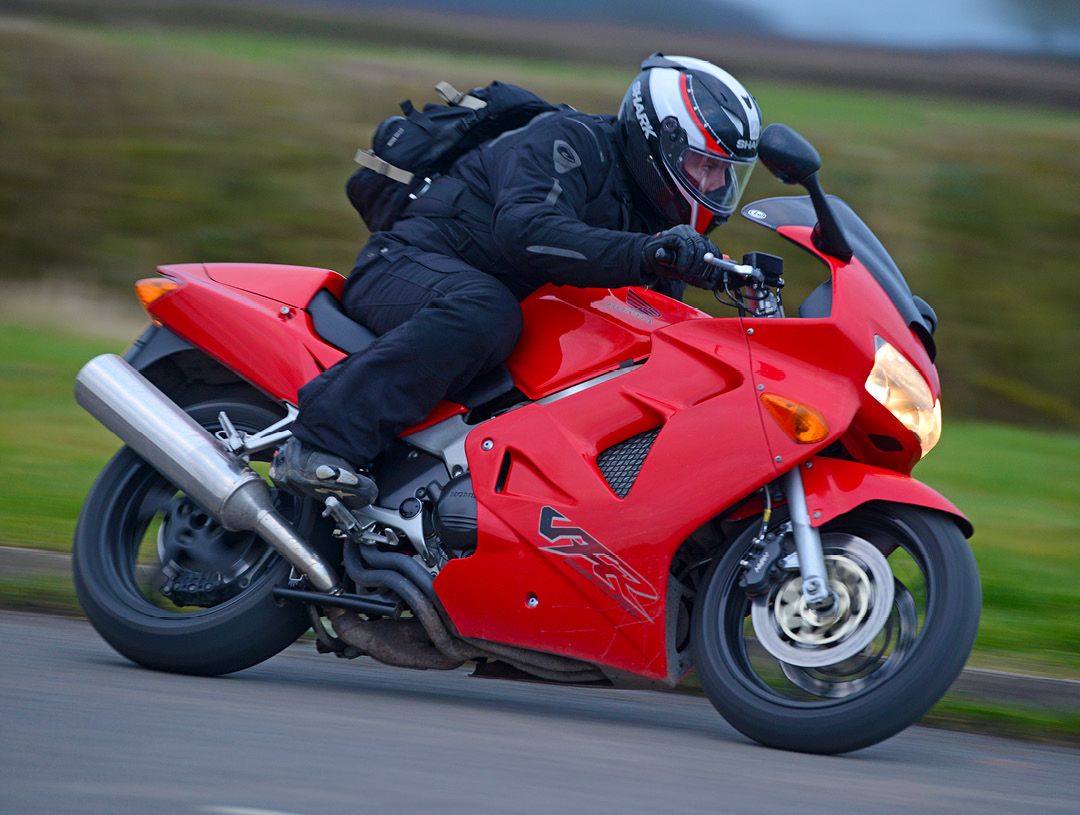 ---
What's the one other bike you'd really want in your multi bike collection and why?
One? Not sure I can stop at one… Ducati 998R, Honda CBR900RR-N FireBlade, Ducati Panigale 959 Corse, Cagiva Elefant, BMW HP2 Sport, Indian FTR S, Yamaha RD350LC, Sunbeam S7… I could go on.
What is the single best experience you've had on one of your bikes?
With nearly 500,000 miles racked up on two wheels, there have been so many stunning moments. If I had to pick only one moment, it would be my 2100-mile ride through Norway from Oslo to Nordcapp, hugging the coast all the way and getting to ride the world-famous Atlantic Highway, sleeping on the beach on Lofoten, watching the sun never quite set as it neared the horizon and simply went back up again each day, riding through a landscape that looked like a never-ending Game of Thrones film set, and to stand on Europe's most northerly point – well inside the Arctic circle. Stunning. An insanely beautiful country to ride through, with some of the best roads on Earth. That wasn't on one of my bikes, though.
On one of my own machines – the one that really sticks in mind was my first ride on my SP-2. It took me 18 years to buy one, and my first ride on it was ridiculously special. It was only 100 miles of my favourite roads, but every corner was clear of traffic, the sun was out, the roads warm, the bike faultless, and I was 'in the zone' where everything just feels perfect. I honestly had to keep reminding myself it was my bike, that I'd finally bought one. I'm sure I had a bit of dust in my eye at one point…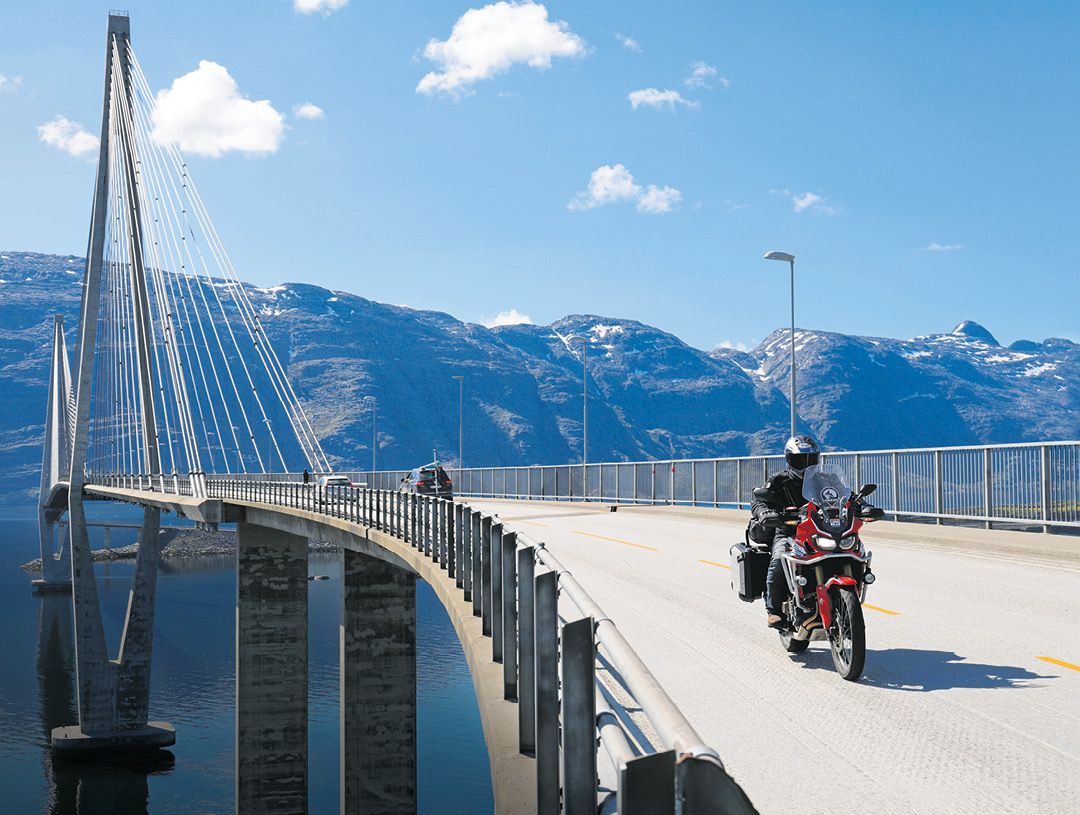 Best bit of motorcycling advice you've ever received or dispensed?
Received? Never ride over a manhole cover in the wet. My mate Neill told me this in the mid 1990s, and I can still hear him saying it.
Dispensed? Take more training. It'll change every mile you ride, make all your bike time more enjoyable, more exciting, more rewarding – and safer. And wear good kit. Always.
Grab a copy of MCN at your local newsagent or subscribe to Bikes Unlimited (find out how you can win one as part of BeLotto here) in order to never miss a copy with a digital edition and access to Bike, Ride, Practical Sportsbikes, Classic Bike and Built magazines.
---
If you own more than one bike, why pay more for multiple full-price policies?
Save time and money with BeMoto's multi bike insurance. As bikers ourselves, we believe in offering great-value, and most importantly, fair multi bike cover. We LOVE modifications, we love mixed collections of bikes too. We have no limit on number or value of bikes and WE DO NOT CHARGE AMENDMENT FEES to make changes.
Speak to Bemoto on 01733 907000* to discuss your multibike insurance needs!
---