---
Multibike Garages: Sixth Gear Motorcycles
By Luke Brackenbury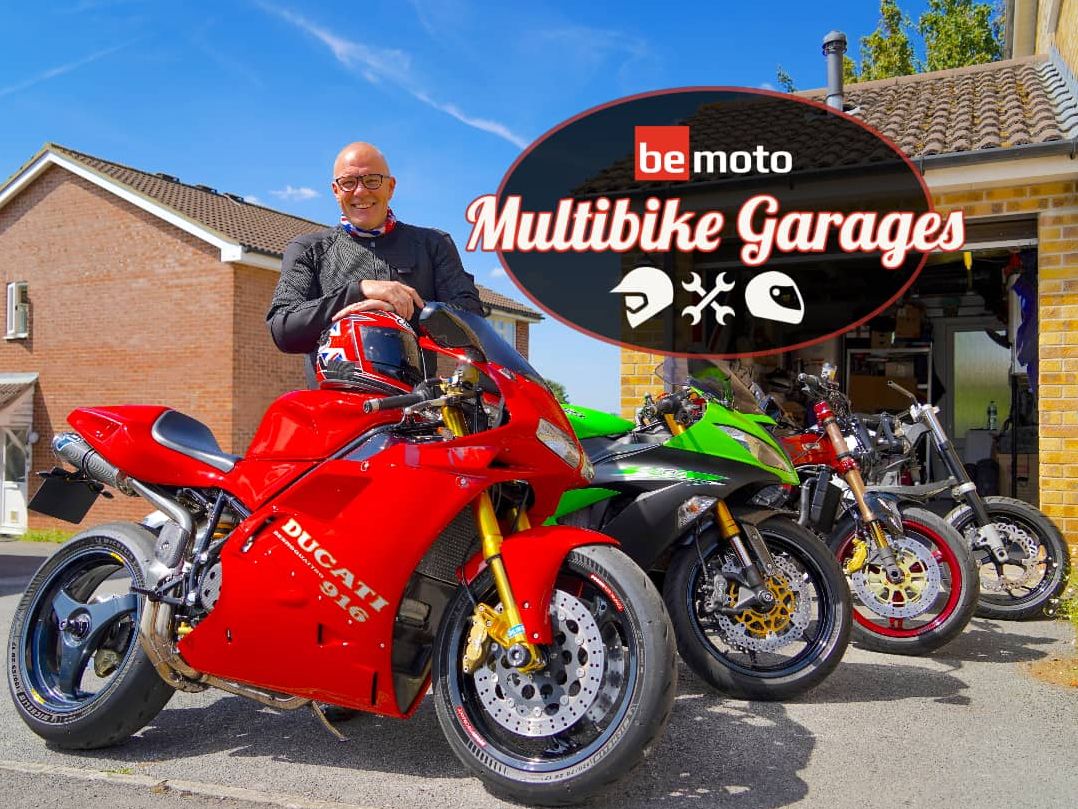 In the latest instalment of BeMoto Multibike Garages we chat to Griz from YouTube channel Garages Sixth Gear Motorcycles and are shocked by which of his motorcycle collection would be first to go…
For a multibike insurance quote, give BeMoto a call on 01733 907000.

Who are you?
I'm Griz - aka Sixth Gear Motorcycles,
What do you want people to know about you?
I've been riding since I was 17, I guess you could say I'm obsessed with bikes. I ride everyday and if I'm not riding them I'm working on them or thinking about a new bike project. On from that, I'm either editing a video or making a post on twitter or Instagram about bikes.


Tell us a little bit about your channel
I've been running our YouTube channel 'Sixth Gear Motorcycles' for the past seven years alongside my wife (Taffy) who also rides. The channel is a mixture or build series, some test rides and I tend to share a lot of day-to-day stuff, too.
The channel focus has always been on keeping things as real & down to earth, sharing the things I enjoy & hoping others enjoy too. I also have a full time job working in a service department of a car dealership as a driver.
How long have you been riding for?
35 years
What was your first bike and why?
A Honda CB125 Superdream because it came up for sale locally to me at a good price.


What bikes are currently in your garage?
A 1996 Ducati 916, 1994 Honda CBR900 Streetfighter Called 'The Punisher' built by me in 2009, my wife's 2014 Kawasaki ZX-6R (which I occasionally use) and I'm in the process of building a cafe racer/ flat tracker from a 1999 BMW R1100S. I also owned a 2008 Suzuki Hayabusa for the past couple of years but I just sold it.
Which bike is the your pride of the fleet and why?
That'll be my streetfighter 'The Punisher'. I guess that many would think it's my Ducati 916, but the streetfighter is very special to me as it was responsible for my recovery from long term sickness when I built it.


Which is the first one that you'd sell and why?
Well I can't sell the BMW because it's not complete, I can't sell the wife's ZX-6R as she'd kill me & I could never part with the streetfighter, so the first to go would be the Ducati 916.
What words of advice do you have for owning multiple bikes?
A few good battery chargers helps! Keeping a close eye on the maintenance of a collection is essential as it's surprising how quickly a bike can go off during the winter, so keep them clean, dry and warm. If you've got something as sensitive as a Ducati 916, I'd recommend storing it indoors during the winter: mine lives in the lounge which also doubles up as our Christmas tree!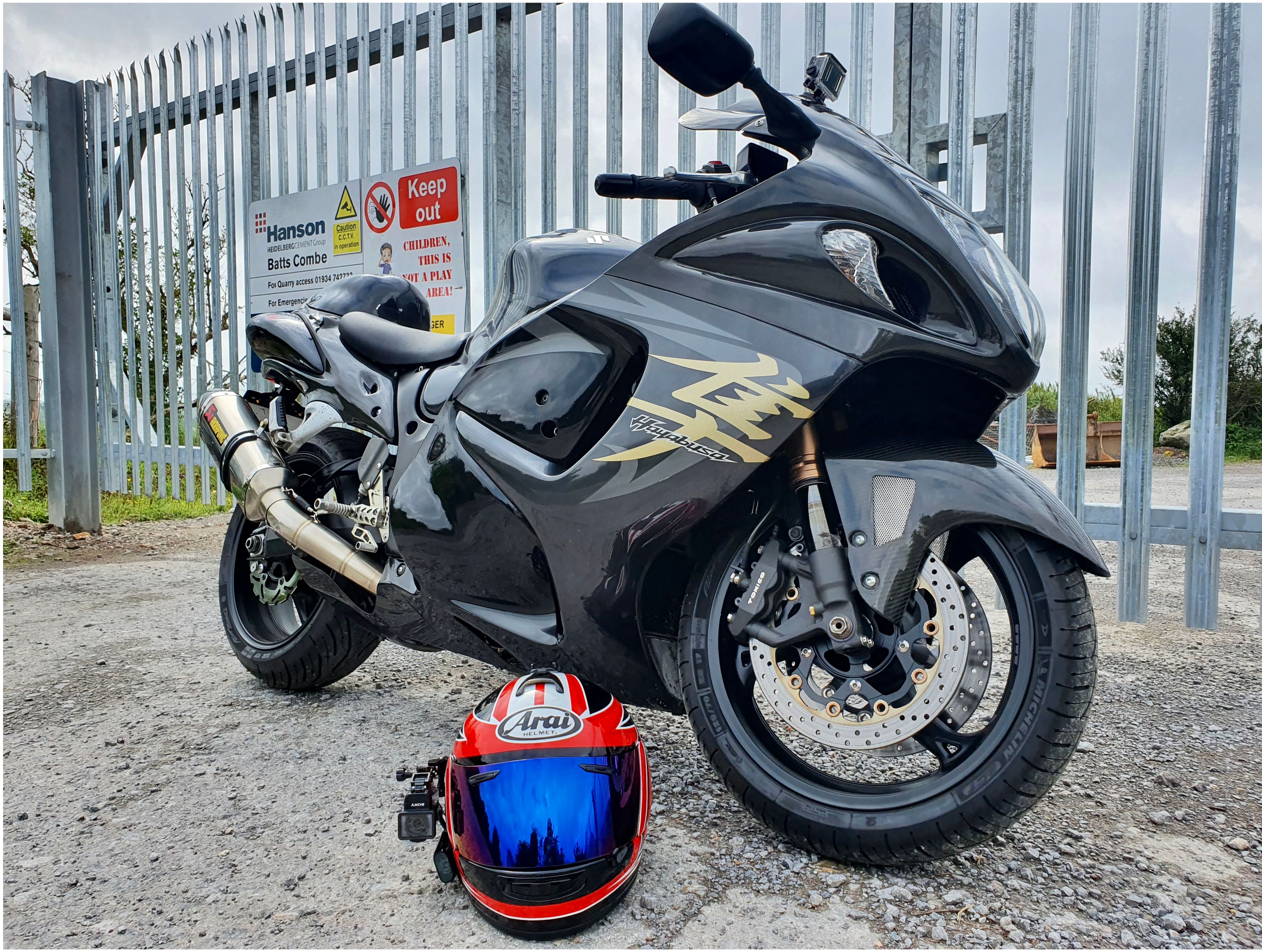 What's the one other bike you'd really want in your multi bike collection and why?
I'd love a supercharged bike or one fitted with a turbo on, mainly for the idea of something that is totally nuts. I doubt I'll ever do it though as I need my licence for my job, ha-ha…
What is the single best experience you've had on one of your bikes?
That would be when me & my wife toured most of Europe on my first generation Kawasaki ZX-10R: we rode from the UK to the south of France, over to Croatia and back again.
The heat was unbearable but not as bad as the levels of discomfort we experienced on the Kawasaki. I planned the trip badly and pre-booked all our hotels too far away from each starting point & we spent 12 hours each day in the saddle trying to make it to the next hotel before it closed!
The experience was punishing, my wife suffered heat exhaustion & the trip nearly broke both of us but the views whilst up in the mountains blew us both away and although I could have done a better job of organising the trip it all just made the trip even more memorable.
Best bit of motorcycling advice you've ever received or dispensed?
Always ride within your comfort zone, a confident rider is a safe and happy rider.
Follow Griz and Taffy (and Ronnie the French Bulldog) at: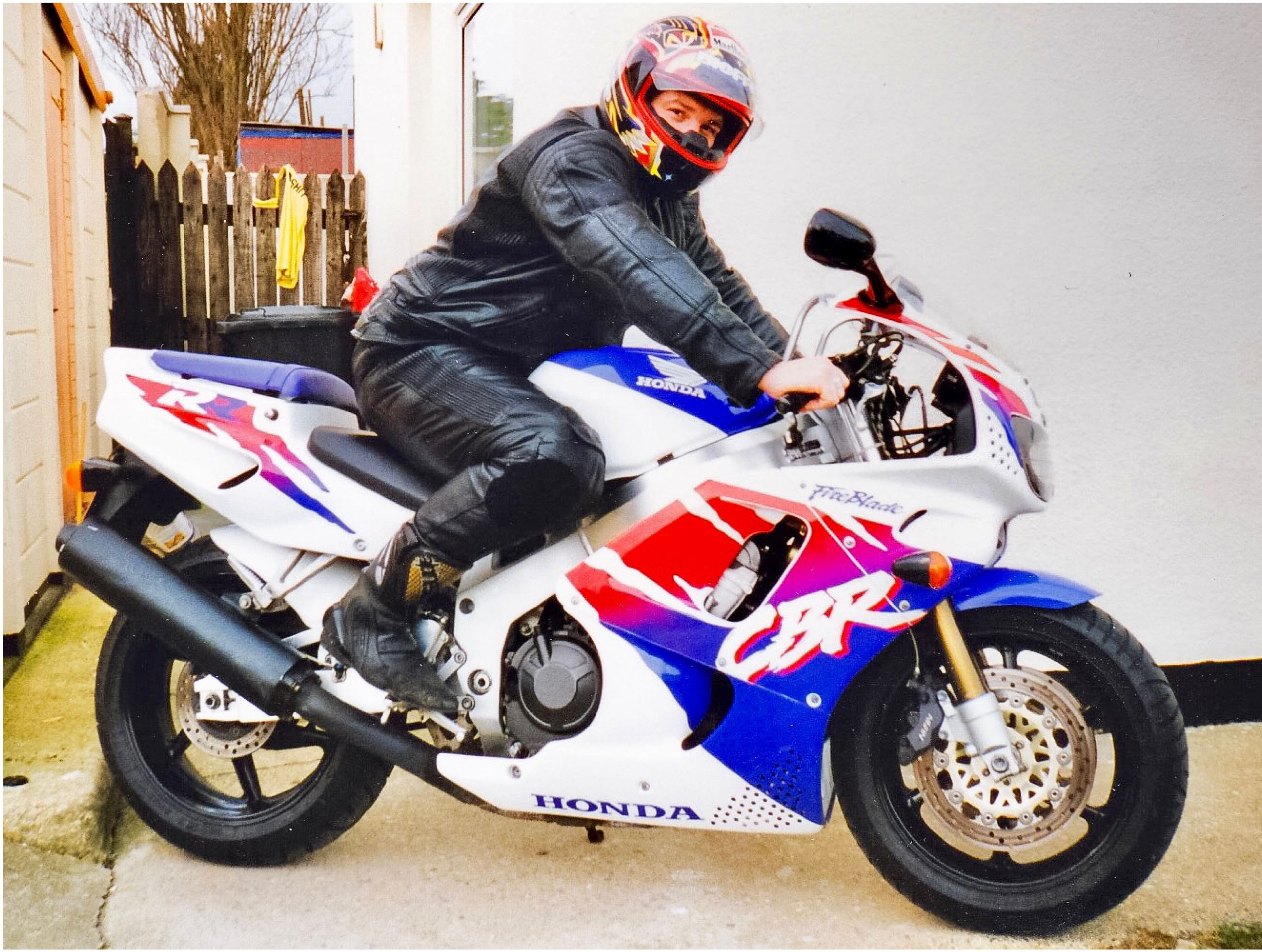 ---