---
Multibike Garages: TeaPotOne (Bruce Smart)
By Luke Brackenbury
Bruce Smart aka TeaPotOne talks about his multi-bike garage
The bearded former policeman has ridden around the world on a sportsbike, destroyed two BMW GSs and now makes superb motorcycling vlogs and podcasts. He talks to BeMoto about his multibike garage. Just don't call him an influencer…

---
Us: Who are you?
Bruce Smart: I'm Bruce Smart, also known as TeaPotOne. And you can find links to all my channels at TeaPotOne Website
What do you want people to know about you?
I'm a 45-year old man who used to be a copper before the pandemic. I was born in Scotland and I've been living in London since 2000.
I hate the term influencer, but that's maybe what can be classed as what I do now. I make videos. I like to think I am promoting biking and the social side of biking to people.
Tell us a little bit about your channels
In terms of the content I create, it's all about encouraging people to get out there, push themselves and push their boundaries, see the country and meet people who have a shared interest. Well, that's what I like to think that's what I do! I get to play on motorcycles for a living.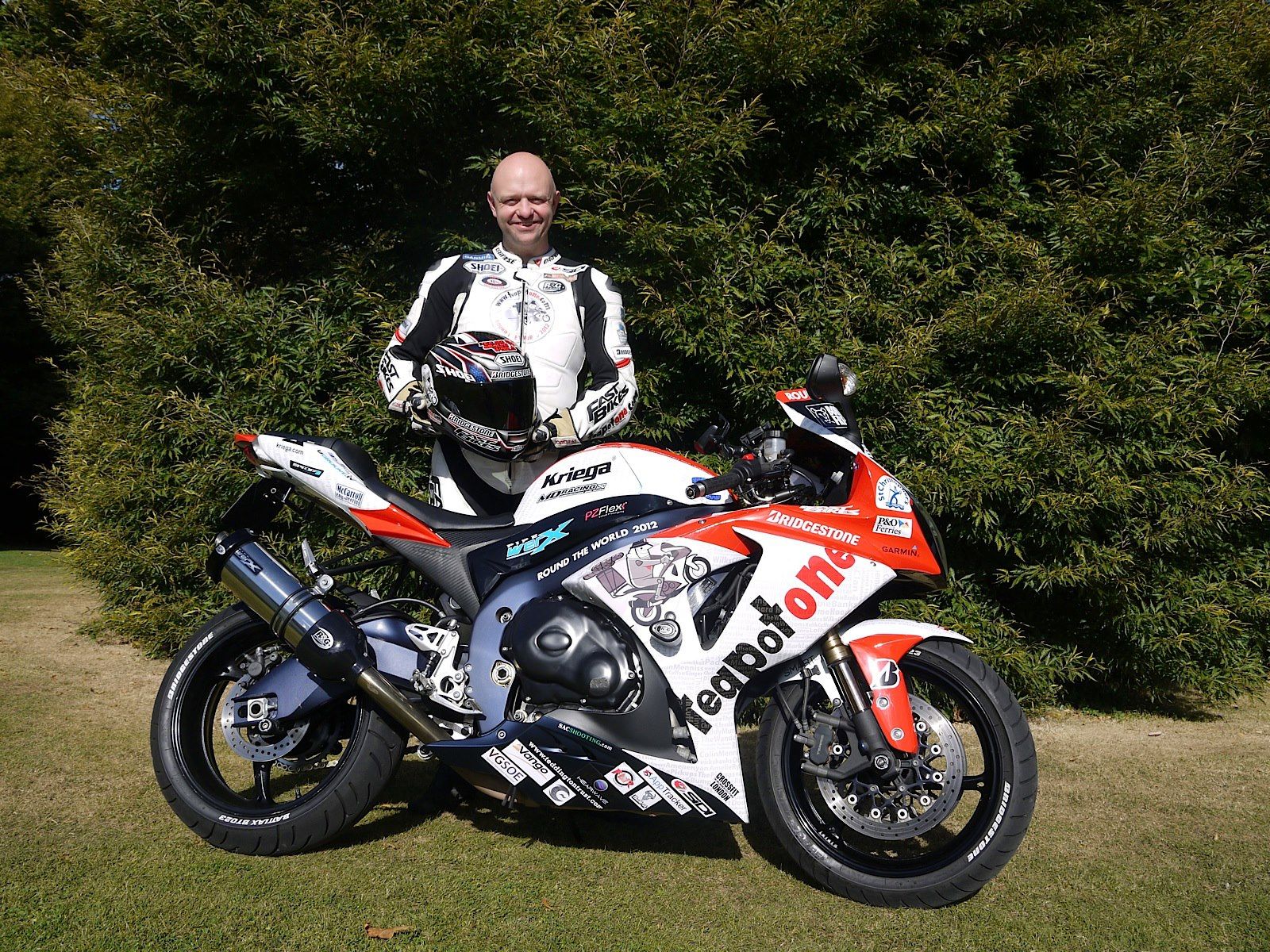 ---
How long have you been riding?
I passed my test in July 2008 - pretty much the same time as Baron Von Grumble, I recently found out.
Before then, I'd always wanted to ride a bike but had never done it. My family were always against it, but since I started riding it turns out my dad did use to ride and loved it!
Until bikes came along I'd also always wanted to travel but had never done so, going from school to university and then straight into work. When I saw The Long Way Round, it was inspiring - I loved it. After that, it became my retirement plan to do a round the world trip. But those plans were fast tracked.
My mum fought cancer for almost nine years. It kept coming, she'd fight it off with treatment and then it would come back again. The last time it came back, I moved mum in with me. We were sitting down and watching The Long Way Round together and I was moaning that McGregor had got to do this because he was rich and famous. Mum just said to me: 'Don't regret what you've never done, look after those who you love and live your life.' And that's where the slogan for my channels comes from: live your life.
So despite her never being a fan of motorcycles, she'd basically given me the green light to get my licence. Her cancer had got to the point she was in a local hospice and after passing my test, I went straight out and bought a brand new GSX-R600 K8. In my spanking new Dainese two-piece, I rode to the hospice to see her. She made me promise her I'd do my round the world trip and five days later she lost her battle.
On what would have been her birthday on October 1st 2012, I set off to ride round the world.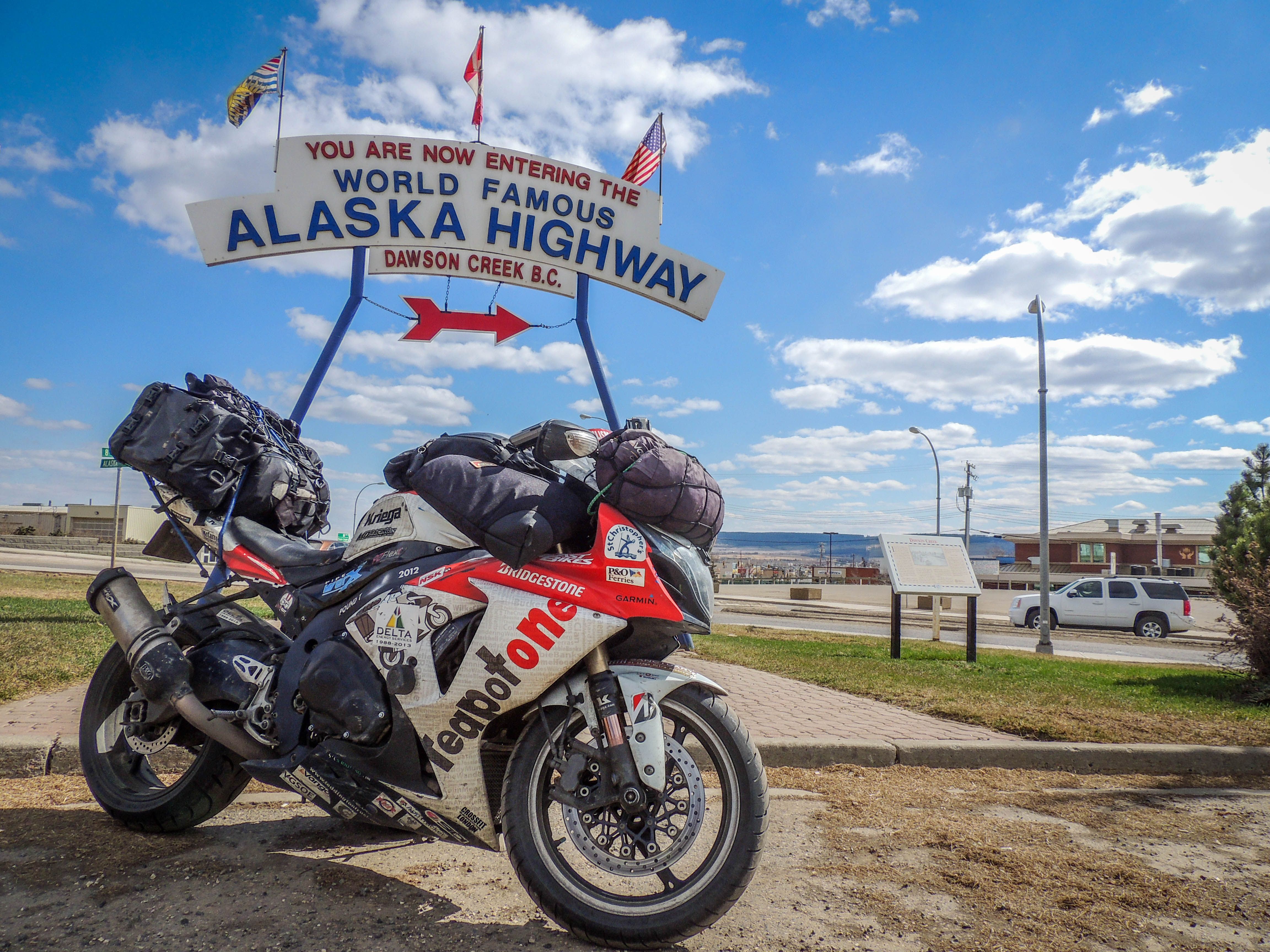 ---
Tell us more about your first bike
A blue and white GSX-R had always been my 'poster bike' and in my head that would always be my first bike. But then I went into a dealership and saw the all black GSX-R600 K8 and had to have it. I thought I'd start out easy with a 600 before progressing to a 1000. That of course lasted eight months before I chopped it in for a GSX-R1000 K5 which then followed with a brand new K9 thousand. I was young, stupid and had the money, so why not?
What bikes are currently in your garage?

I've got the Suzuki GSX-R1000 L1 I took on the round the world trip, a 20 plate BMW 1250 GS and a 2016 Pioneer XF 125 (you might want to google that) that I used in the 'Bike Olympics' on Motorbike TV. I'm going to strip it right down and rebuild it, mainly for me to learn about how to work on bikes and how they work; I usually just get on them and ride!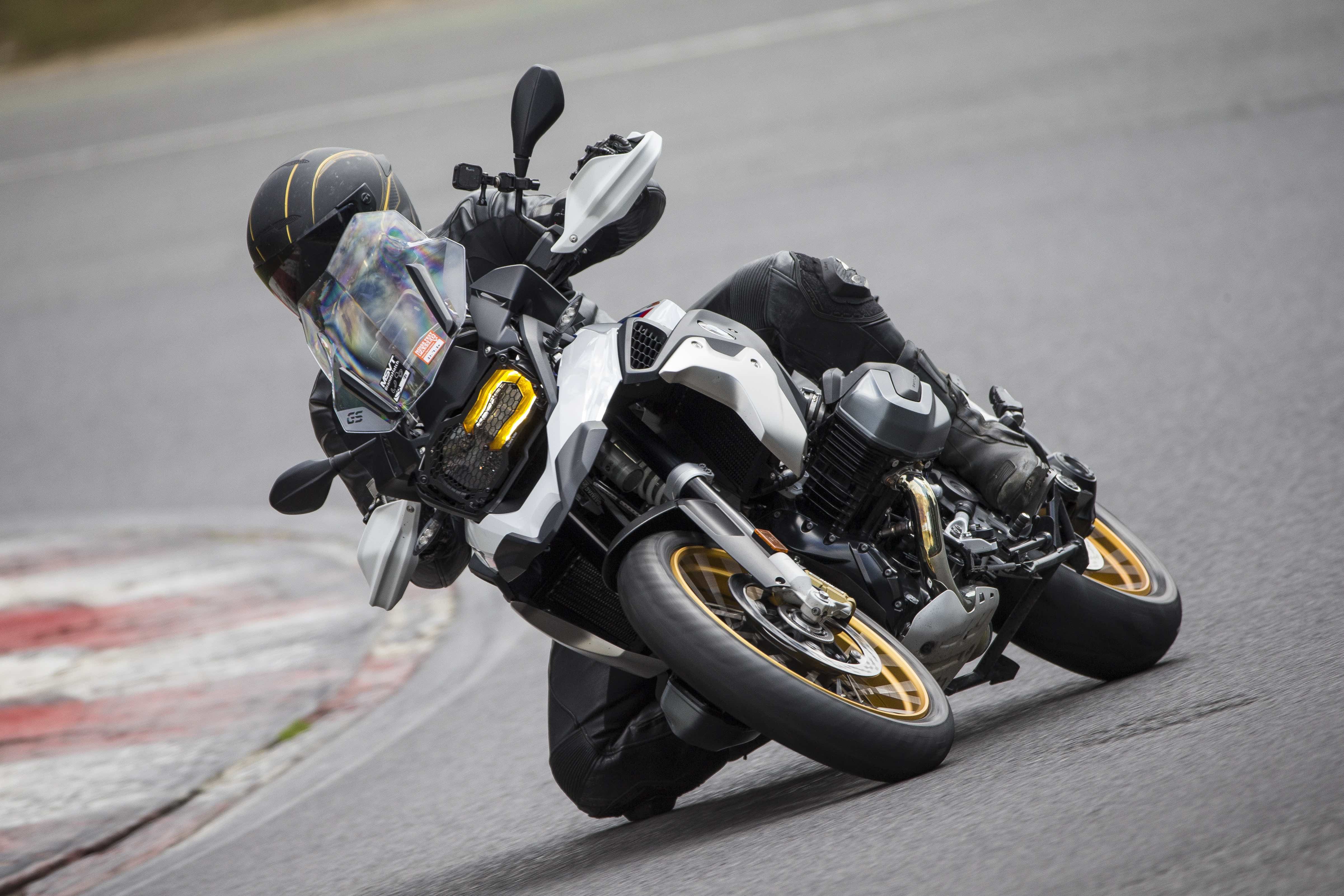 Why the BMW?
It wasn't because of The Long Way Round. Like a lot of people, I hated GS's - I thought they were people who had given up on life and a love for bikes.
Before that I'd had an Aprilio Tuono V4 R for 4 months; it was beautiful to look at, sounded amazing and was a nightmare to live with. At that time, I was commuting anything from 2000-4000 miles a month. The Aprilia didn't like early, cold mornings and the fueling was awful as a town bike, then there was the need for regular valve clearance checks: it had to go.
A friend of mine owned a Triumph Tiger Explorer and a test ride on that convinced me it was the comfortable and capable solution to my commuting requirements, especially through winter. Unfortunately it was at the dealership eight times in six months and the engine eventually blew up! So I lost faith in Triumph and some other friends at work who all rode GSs convinced me to try one and come to the dark side. This is the third one I've had now, but the first two were written off in commuting accidents…
I love it because some people hate it and you can do things with it that people don't expect you to do, such as fast road riding and even track days. It gets hammered on the straights, mind. Honestly, it makes me smile.
What's your favourite bike in the garage?
It has got to be the GSX-R1000 L1: it took me on an experience that changed my life. Absolutely solid; it will never let me down. I wasn't going to get it back on the road as I wanted to leave it exactly how it finished the trip. But I've since decided that I don't want to leave it to rot in the garage, so I'll return it to the road in a fashion and keep it looking true to how she was on the trip. Just a fair bit of work to do on the back end in terms of the lights, seat unit and subframe… There's also the buckled front wheel that I rode with for most of the trip!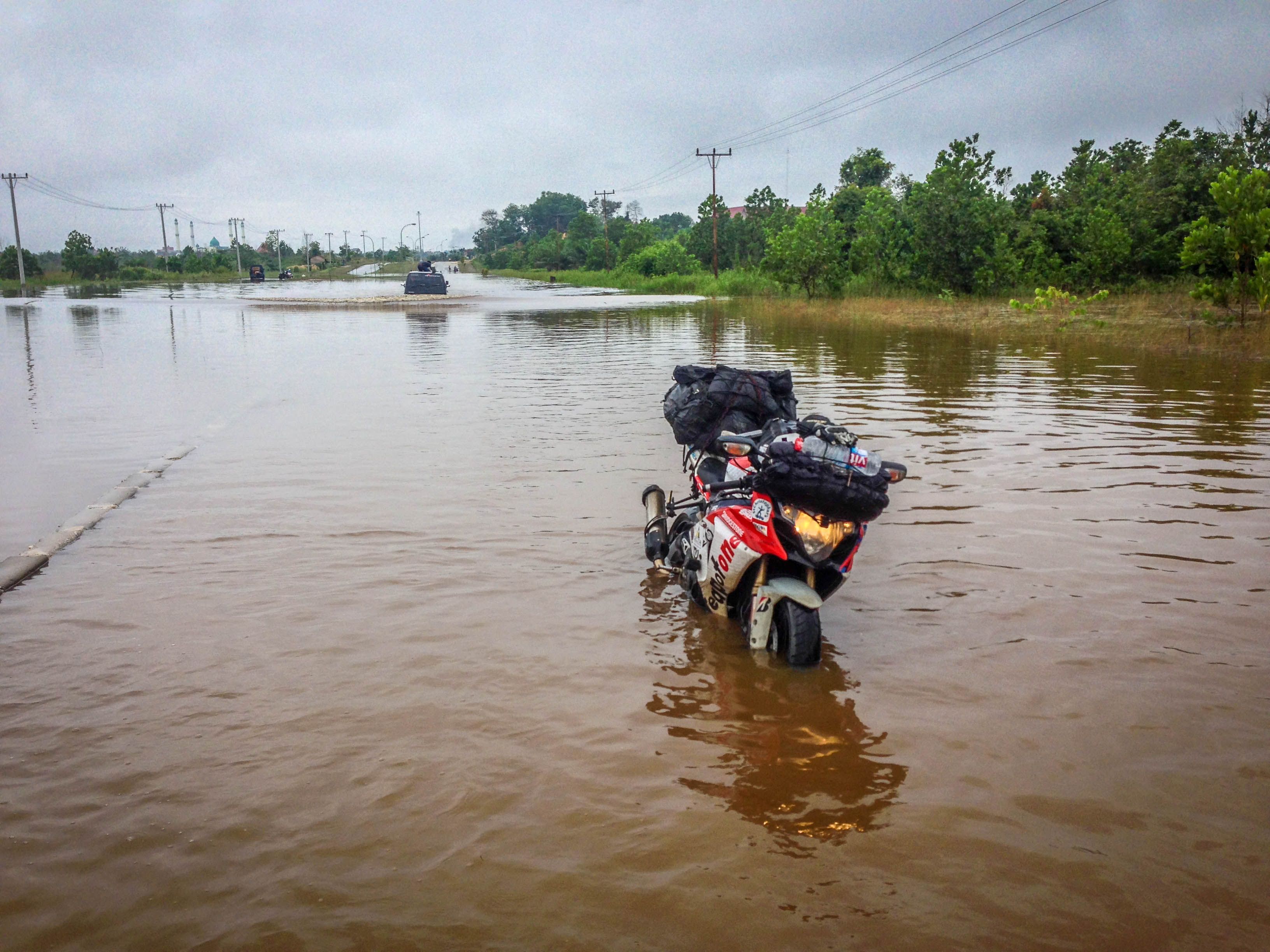 Of the bikes you own, what would be the first one that you'd sell?
It would be the GS. There's a 1300 coming out soon enough and I know I'll end up getting one of them! I can't replace my GSX-R, to me it is priceless.
Word of advice for owning multiple bikes?
Get BeMoto multi bike insurance, of course!
Although I don't have a lot of bikes in the garage, I'm regularly riding new bikes from manufacturers so there can be long periods of time when I'm not riding my own machines. So make sure you keep them ticking over, keep the batteries charged, the tyres from getting flat spots and the fuel from going manky in them. And then when you ride your bike after a long time it will remind you why you bought it in the first place.
What is the single best experience you've had on one of your bikes?
Well, the world trip on the GSX-R! But a single experience would be my first lap of the Nurburgring on a GSX-R1000: absolutely mind blowing, such a phenomenal place. A friend and I agreed to have a steady lap together as it was the first stop on a 10 day tour of Germany, but that was blown out of the water when a local lad wheelied passed us out of the first corner. After that, we put our heads down and gave chase. Stupid, really - but we wanted to find out the best way round the place! After that lap, it was one of those moments when you've ridden in such a way you're quiet on the outside and screaming with laughter in your head.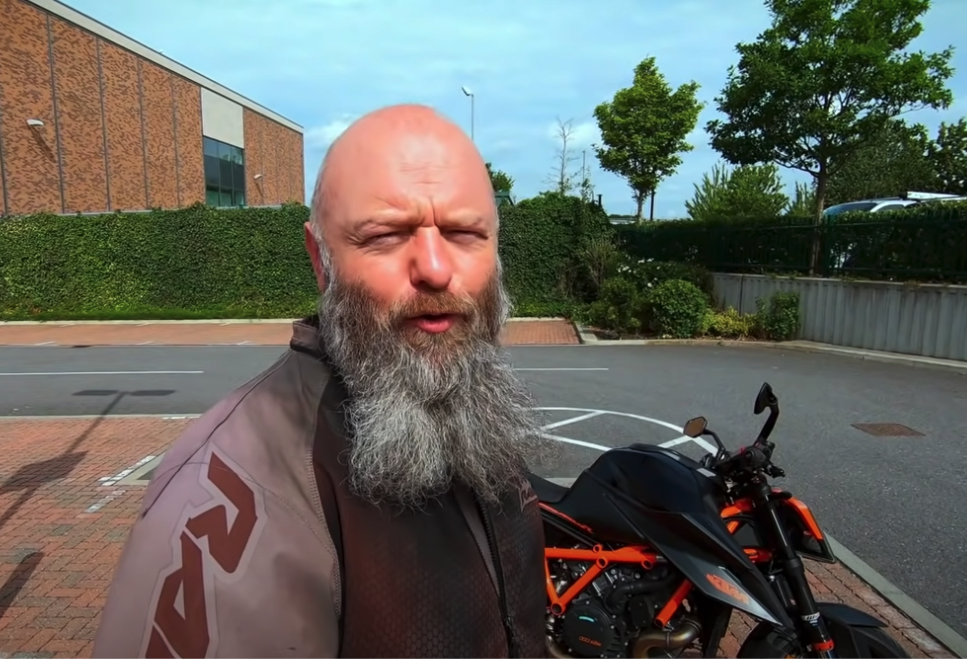 What's the one other bike you'd really want in your multi bike collection and why?
I recently fell in love with the new KTM 1290 SUPER DUKE R. I only rode it three times and despite it breaking down on the third time, I still loved it. That engine. The rebel attitude of the whole package. It's a bike that I always found myself looking back at after I'd ridden it.
Best bit of motorcycling advice you've ever received or dispensed?
That's a tough one as I can take many angles here. Road safety wise - do some extra or advanced training, like BikeSafe. The basics of Roadcraft can not only make you a better rider while still being fast, but can save your life and make you safer to everyone else on the road.
Before setting off round the world, I asked a dutch guy called Sjaak Lucassen - who rode a Yamaha R1 around the world - what bike I should use for the trip. He simply said, 'Take the bike that makes you smile'. So I think this can be rolled out to 'buy the bike that makes you smile!'.
---
If you own more than one bike, why pay more for multiple full-price insurance policies?
Save time and money with BeMoto's multi bike insurance.As bikers ourselves, we believe in offering great-value, and most importantly, fair multi bike cover. We LOVE modifications, we love mixed collections of bikes too. We have no limit on number or value of bikes and WE DO NOT CHARGE AMENDMENT FEES to make changes.
Speak to Bemoto on 01733 907000 to discuss your multibike insurance needs!
---